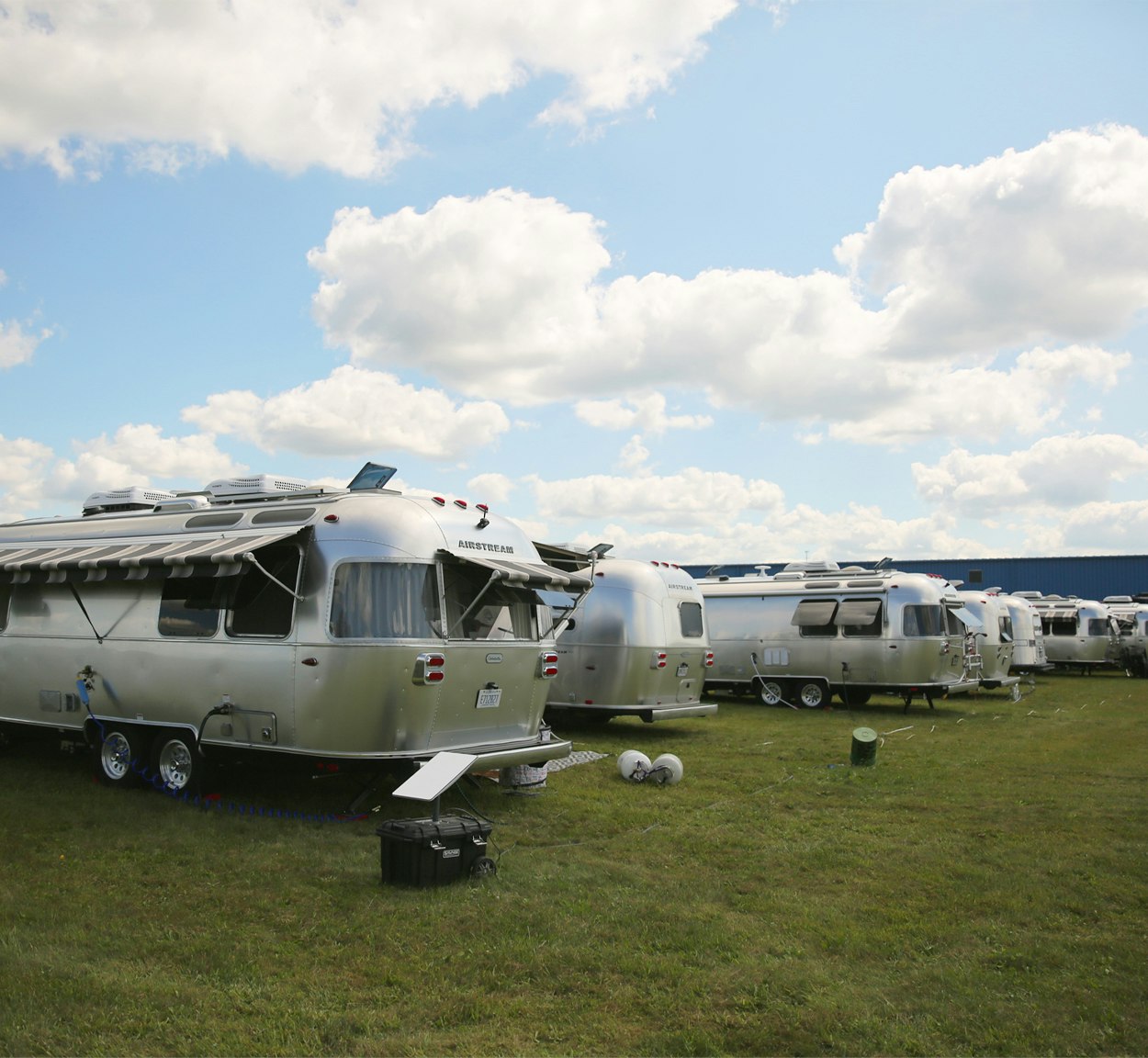 Airstream at
Lime Rock Park Rules
GENERAL RULES FOR AIRSTREAM @ LIME ROCK PARK 2023
PARK ETIQUETTE
All persons must be present at the time of check-in.

 

You must be pre-registered for the event to enter the Airstream event.

 

All individuals must be packed and vacated from the park by no later than 1pm on Sunday, October 15, 2023 or 1pm on Monday October 16, 2023 if you've registered for extended stay.  

 

Please take care of your valuables. Airstream is NOT responsible for any lost or stolen items.

 

Quiet time is strictly enforced from 10 p.m. – 8 a.m. All fires must be extinguished, and all generators must be shut off during quiet time.    

 

Dumping of tanks on the ground is strictly prohibited. This includes slow draining gray water.  

 

1 pump out per Airstream will be included in the price of admission (includes waste and gray tanks).

 

The price of admission includes 24-hour access to the bathroom facilities. 

 

Relieving your bladder or bowels anywhere other than approved bathroom facilities is prohibited and will result in immediate removal.    

 
CODE OF CONDUCT 
Parking spots are assigned when you arrive on-site.

 

Dogs are allowed.  No more than 2 dogs are permitted per Airstream.  Dogs must be leashed at all times.  Owners are responsible for picking up after their dogs.  Dogs are not allowed at meals.  Owners must provide proof of up-to-date vaccinations upon checking in. Dogs must be well-behaved. 

 

Open ground fires or bonfires are not allowed.  Self-contained fires (inside a

fire pit

and

off of

the ground

) are allowed, weather permitting.  Please do not dig fire pits.  All campfires must be contained and

attended at all times

.

Gas

 

grills

 

are permissible, provided they are

attended at all times

.

Charcoal grills are prohibited.

Drinking of alcohol in public areas is not permitted.  Alcohol will be provided at evening events and is included in the price of admission. Within Airstream's defined camping area – fireside and common areas are BYOB. 

 

All recreational vehicles must be an Airstream product (towable or motorized, any year).

 

No persons will be allowed into the Airstream event without an access badge.  Anyone on the grounds with the proper badge is subject to immediate removal.

 

Garbage dumping stations will be available on site. No garbage is permitted to be left behind.  

 

Weapons, illegal drugs, and fireworks are all strictly prohibited. 

 

All attendees are expected to respect the rights and property of others. Loud noise and similar intrusive behavior are prohibited.    

 

No loud music.  
SECURITY
At Lime Rock Park, your safety is Airstream's number one priority. By entering Lime Rock Park, you agree to adhere to the following:   
All persons and vehicles may be subjected to a full search upon entering the park. Please be prepared to exit your vehicle for the search.

 

Firearms and weapons of any kind are prohibited on your person, in your vehicle, or in your campsite.

 

Violation of any rules or policies will lead to eviction.

 
Airstream reserves the right, at its sole discretion, to change, modify, add or remove portions of these Rules.