BearStreamTM
Limited Edition
Meet BearStream, a very limited-edition travel trailer with a special purpose. BearStream pays tribute to the grizzly bear, one of America's most noble creatures and a fixture at our some of our favorite national parks. Offering unique features and distinctive ursine design, BearStream celebrates the success of recent grizzly conservation efforts. Plus, a portion of the proceeds from each sale will go towards supporting the work that must still be done.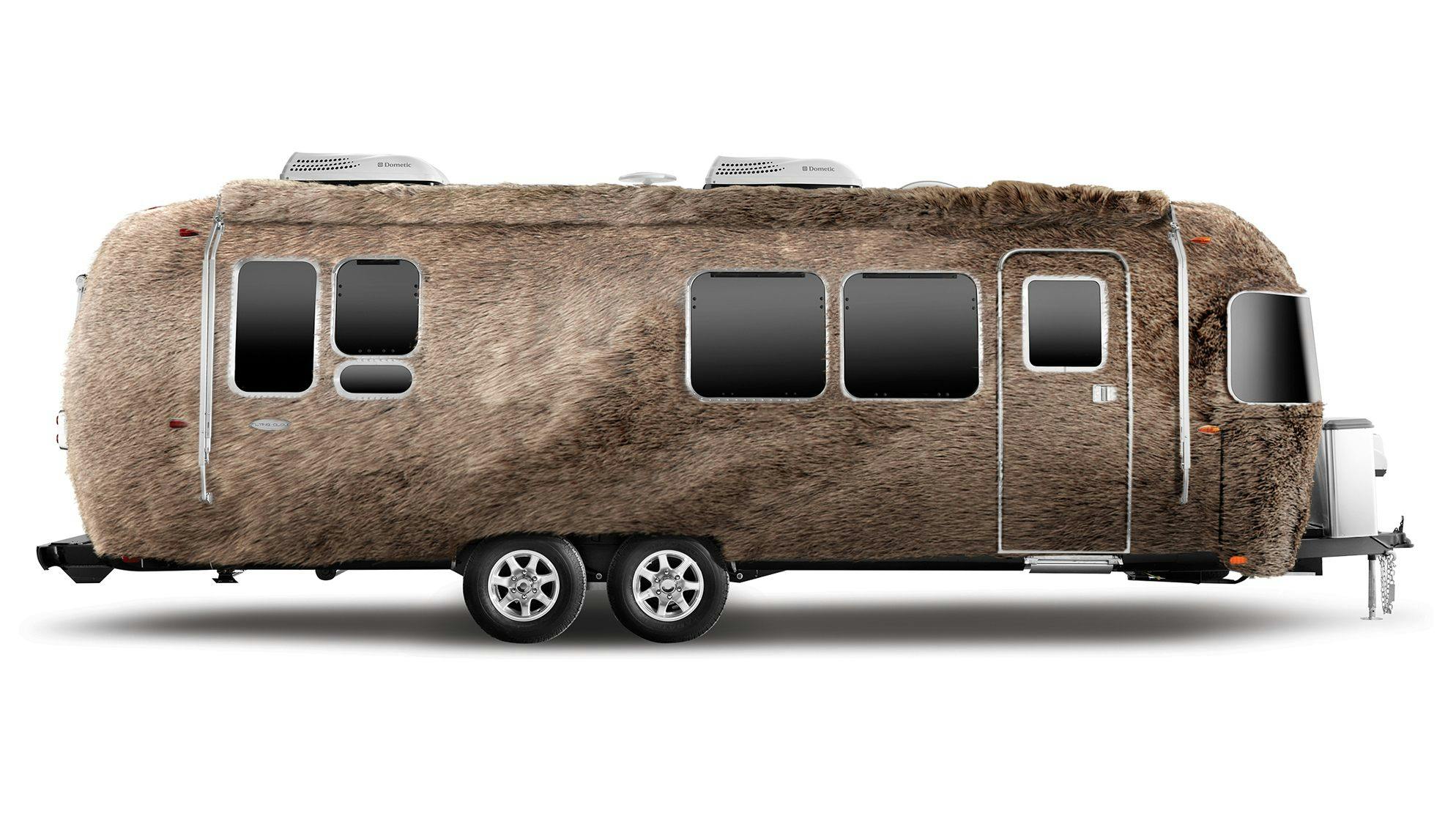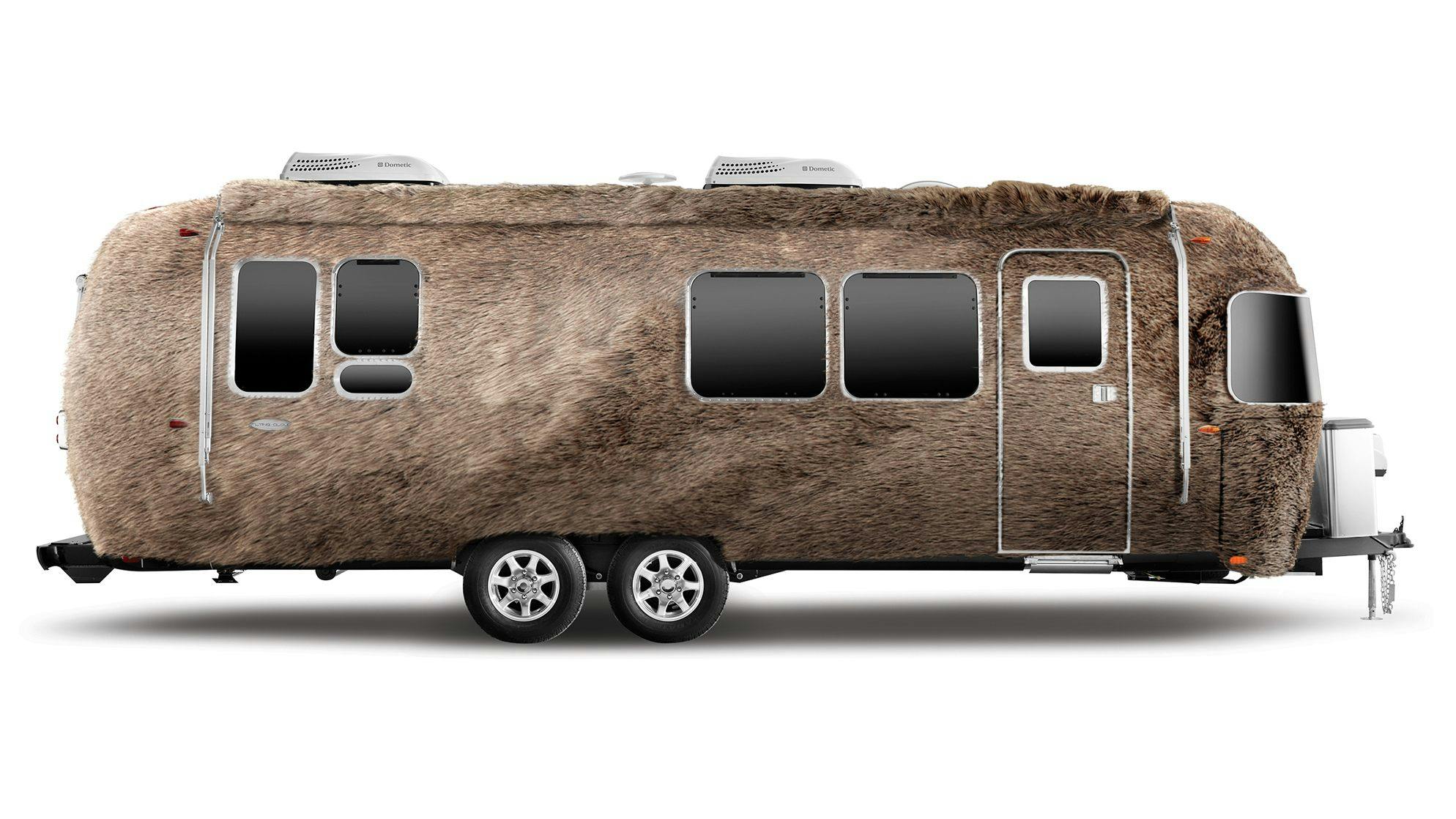 A pawsitively perfect layout
Available in three sizes – big, small, and just right. The cozy bedroom is perfect for a long slumber or a quick nap. In the kitchen, there's ample storage for your honey, a stovetop for preparing porridge, a refrigerator to keep your salmon fresh, and more. Enjoy mealtime at the roomy dinette, which converts to sleeping space for guests.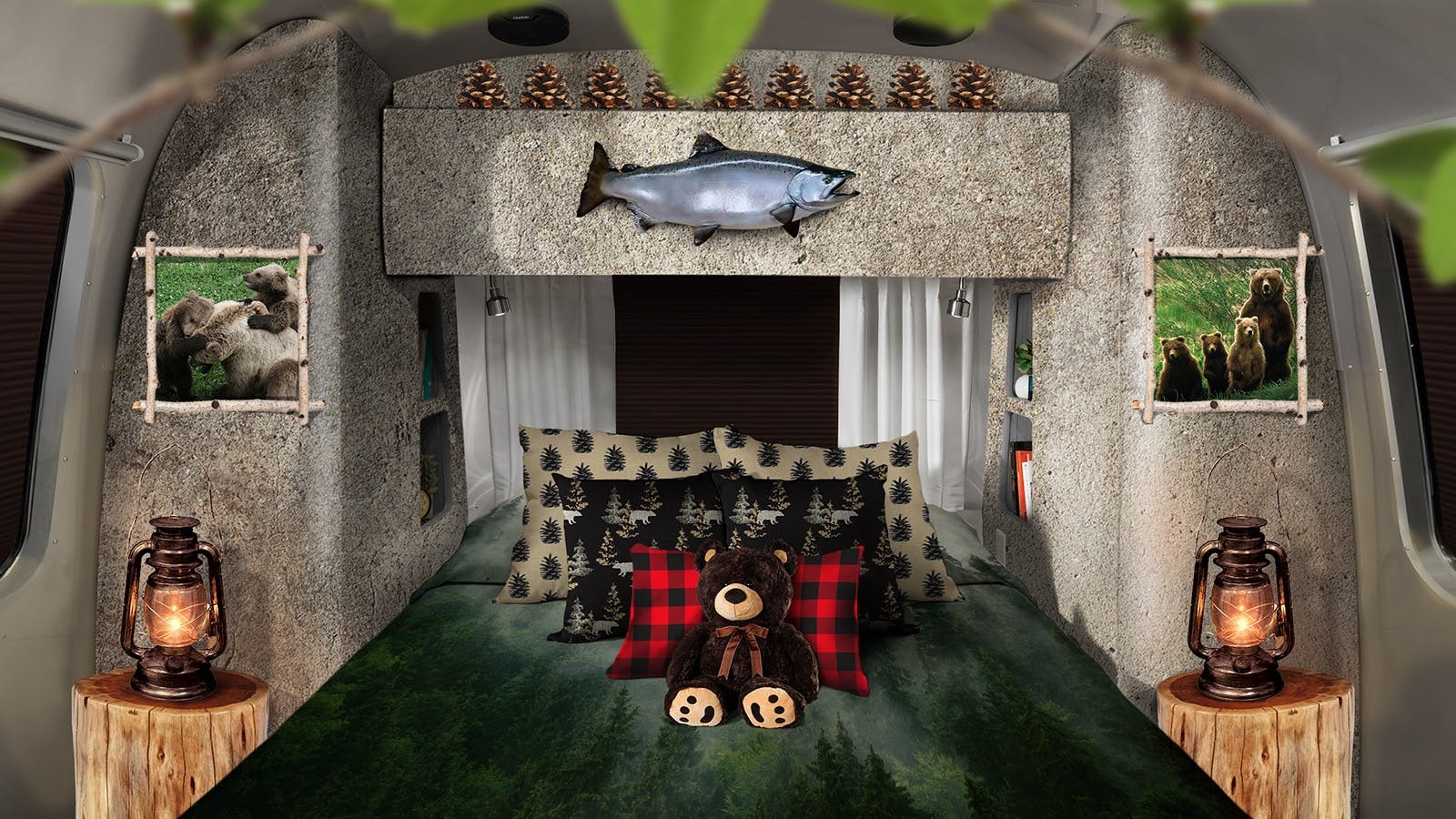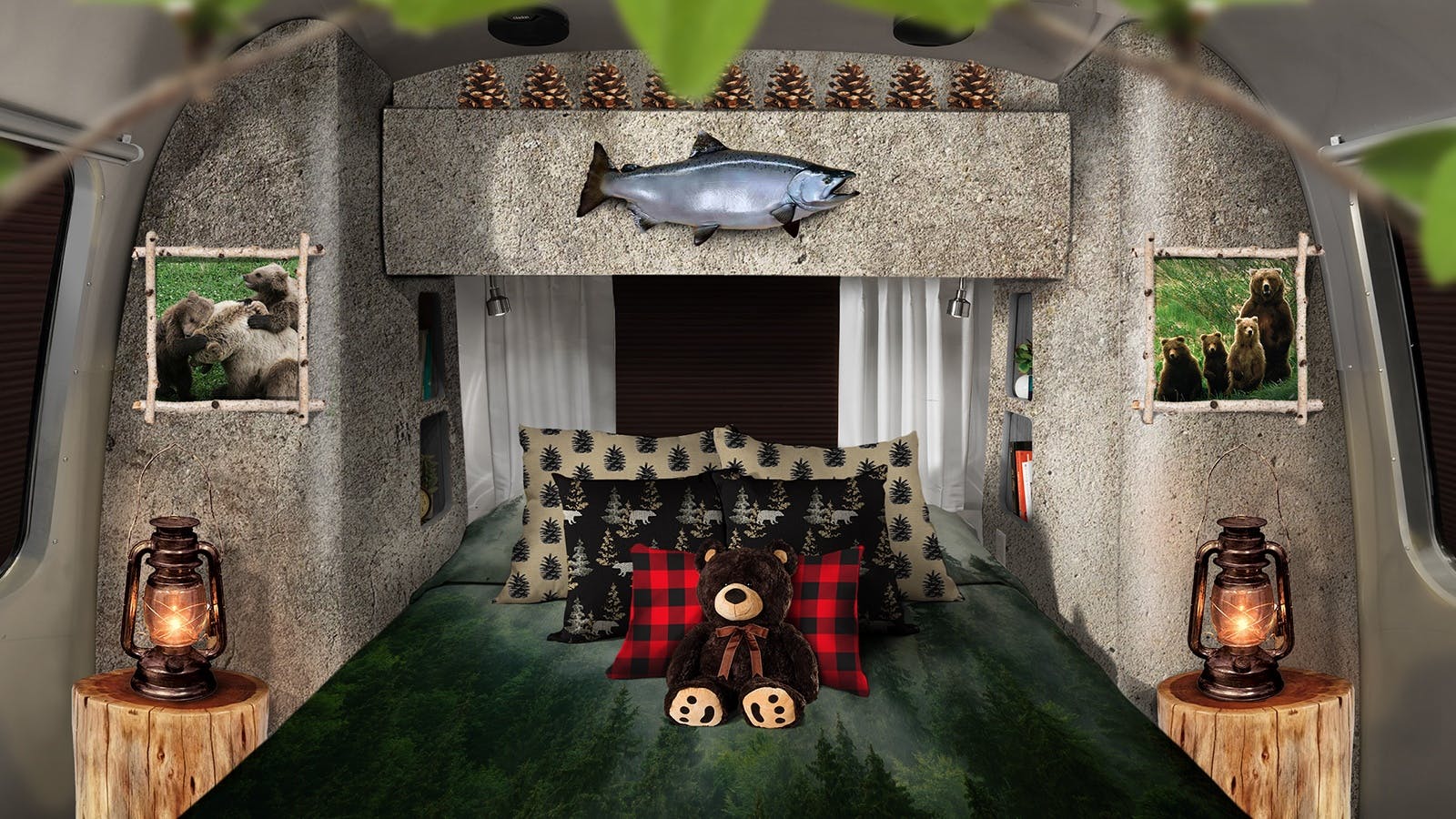 Get ready to hibernate
The BearStream bedroom is thoughtfully decorated to evoke that warm and cozy feeling. The nature-inspired décor features rock-like textured walls and a faux mounted salmon. Each tree-stump nightstand is fitted with a rustic lantern, which can be used as a reading light. The custom bedspread and accent pillows add the finishing touches.
Stereo with surround sound
Enjoy impawsibly clear sound
LED HD TVs
Watch all your favorite tails
Navigation system
Quickly get your bearings
Handcrafted Tree Bark cabinetry
Cavernous storage options abound
Heated floor
So you can go bearfoot
Rugged seating surfaces
Stands up to claw scratches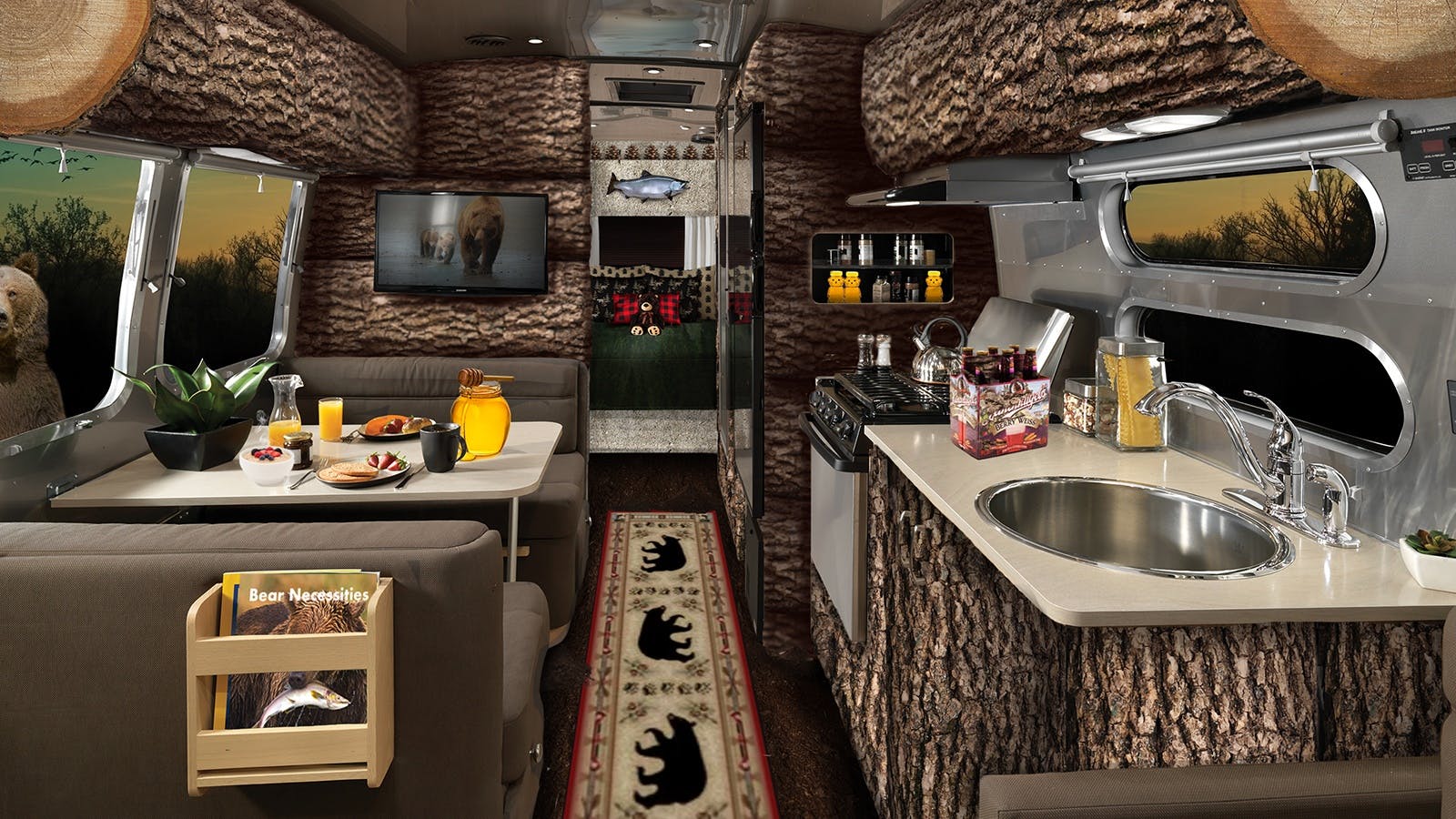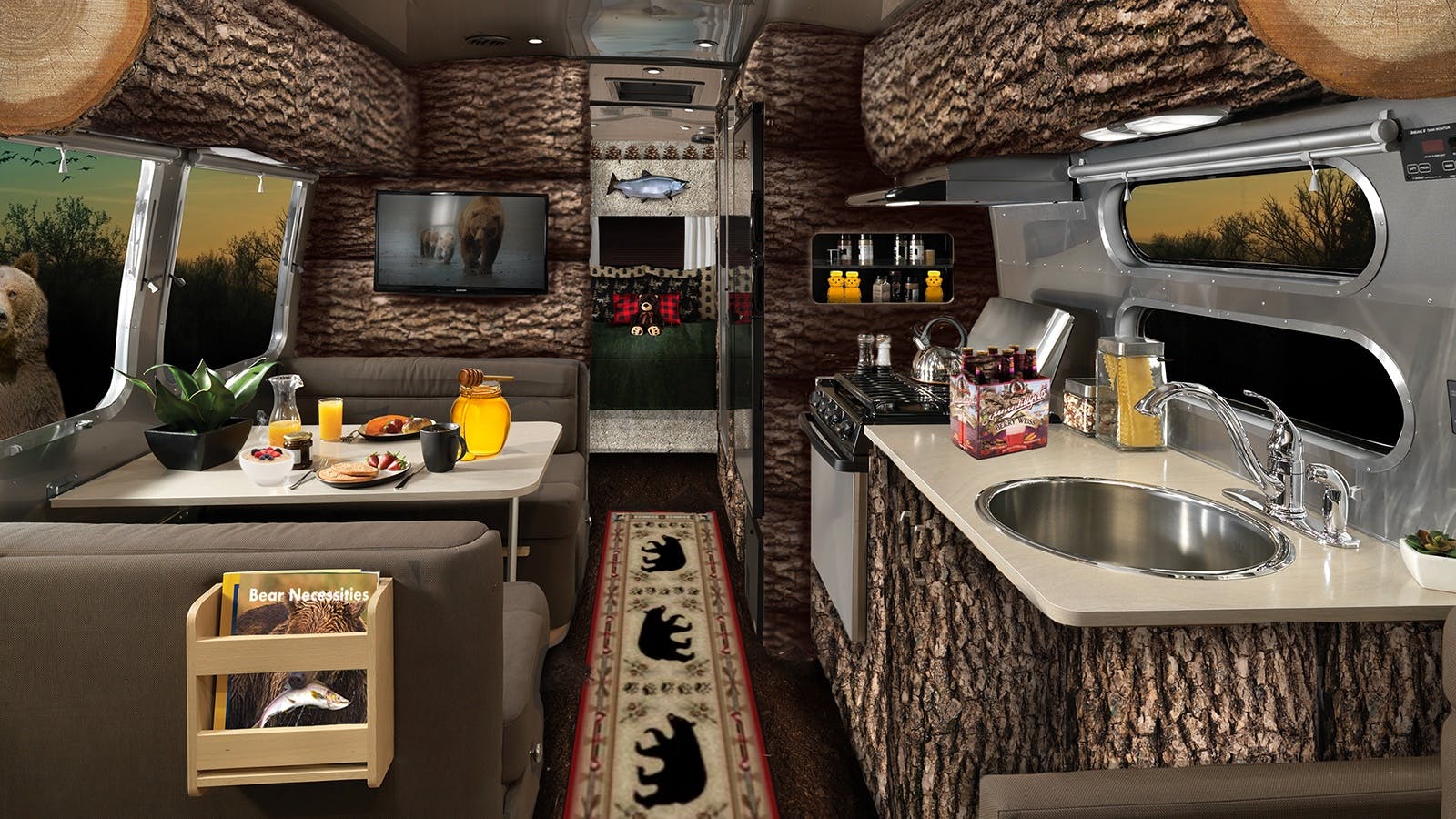 Ursine interior décor
Tree Bark with Brown Bear Seating
Rich, inviting brown bear seating surfaces complement textural tree bark cabinetry and rock wall accents.