If ever there was a couple suited to close-quarters life in an Airstream Basecamp, that duo is David and Donna Bernstein. These 50-something Park City, Utah residents have been together since their high school sweetheart days and share a passion for outdoor adventure.
"About 14 years ago, Donna and I decided to leave our hometown of Los Angeles and move to Park City," says David. "We wanted a mountain lifestyle. We've always been outdoors people. When I was in the bike business, we were both mountain bikers. As we got older, we became road cyclists. We've been skiers forever."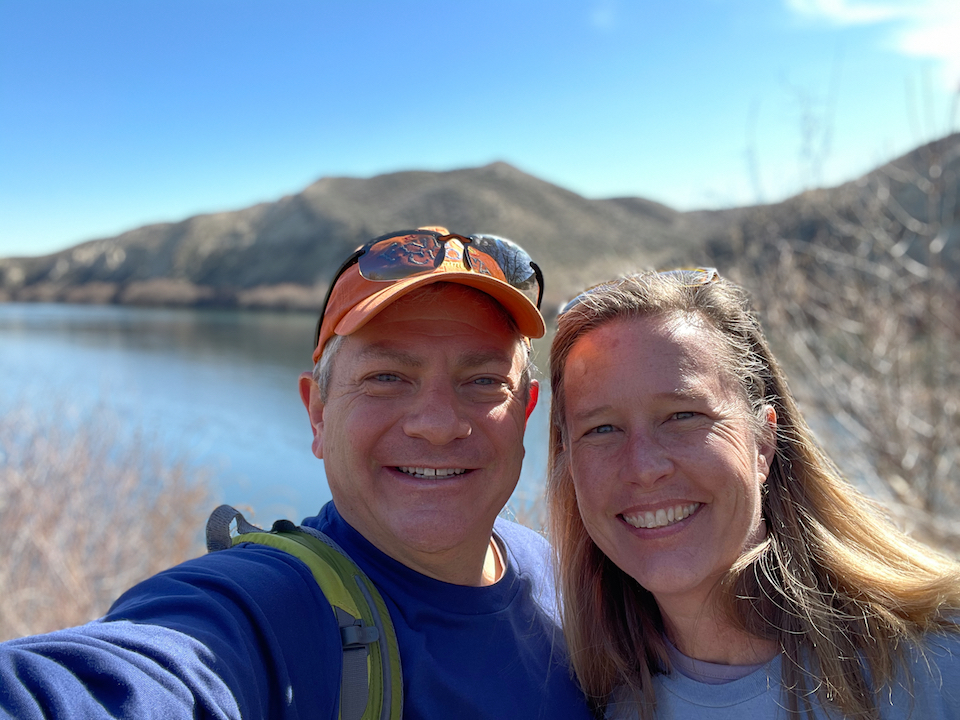 These inveterate travelers and adventurers will soon be Airstreamers, too, thanks to the recent pandemic. David and Donna hope to take delivery of their Basecamp X this winter to resume the exploration that has been a big part of their professional and personal lives.
"I took 102 airline flights in 2020 for a total of 165,000 miles to more countries than I can remember," says David. "I made nine flights in 2020, and that all ended on March 2nd. Fast forward to the summer, and we're feeling wanderlust, but we didn't want to get on an airplane."
The couple found a possible solution to that challenge in their memories from earlier outdoor adventures.
"We've been to a lot of the national parks, where we typically stayed in a hotel or lodge," says Donna. "We'd always look at the Airstreams and think, wow, that would be ideal because you can go anywhere anytime and just be very self-contained. The Airstreams are like portable hotel rooms!"
The Bernsteins were intrigued with the Basecamp X and decided to try one on for size. The couple rented a Basecamp and took it on a test adventure to Grand Teton National Park, where they had a blast, and confirmed that the Basecamp X was perfect for their needs. The model's chief selling points were its lightweight, which allows them to tow with a Jeep Grand Cherokee. They also like the Basecamp's rugged, compact design, which makes it ideal for boondocking.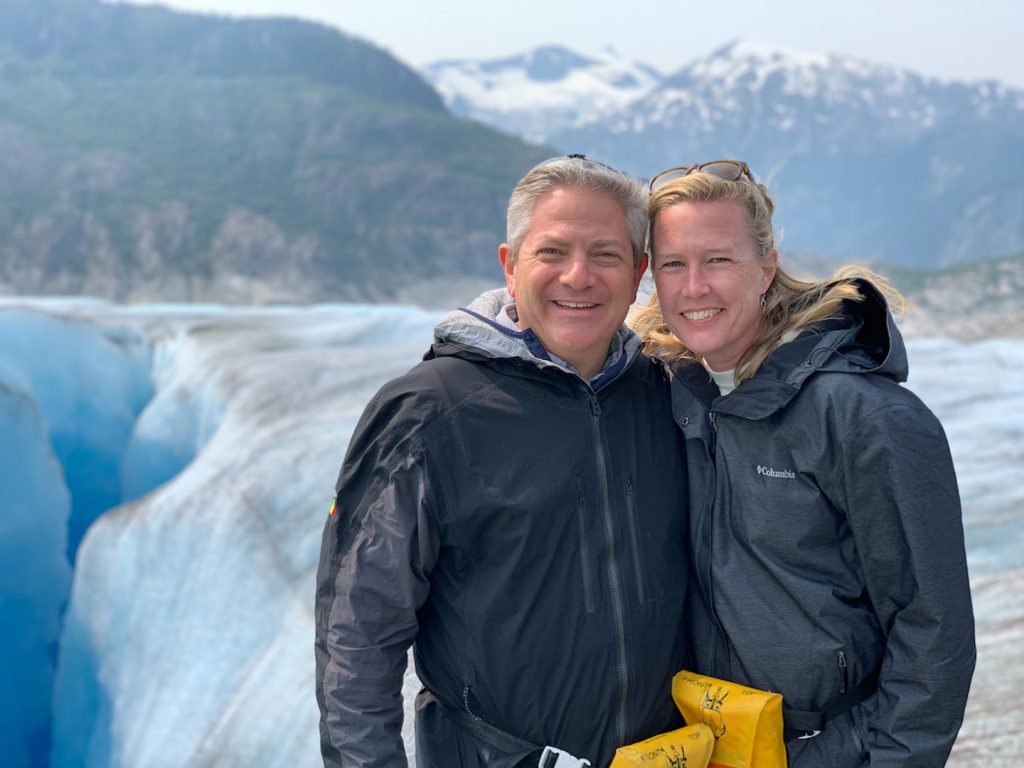 "We think that 80 or 90 percent of our time will be spent boondocking," says David. "We really want to immerse ourselves in a place. We want to go where it's just our dog and us in the middle of nowhere — where we can enjoy the solitude, the night sky, and everything else that goes into boondocking. I think that the Basecamp, especially the X, provides the perfect platform for that experience.
As they await delivery of their aluminum baby, the Bernsteins are planning their first adventures.
"We're going to see the national parks, even the ones we've already visited," says Donna. "David ordered the Basecamp, and I ordered the National Parks Passport with all the stickers. I told him we're starting from zero. Even though we've already been to a great number of these parks, we're going to take this list, and we're going to see them again with the Basecamp."
Added David: "One of the great things about being in the Basecamp was that it allowed us to feel more immersed in the National Park than if we had stayed in a lodge or at a hotel in Jackson, Wyoming. This may sound corny, but it gave us the feeling of being a part of the park rather than just being visitors."
David, who once produced a popular podcast about cycling, plans to create multiple digital media platforms to share the couple's Airstream explorations and the lessons they learn along the way.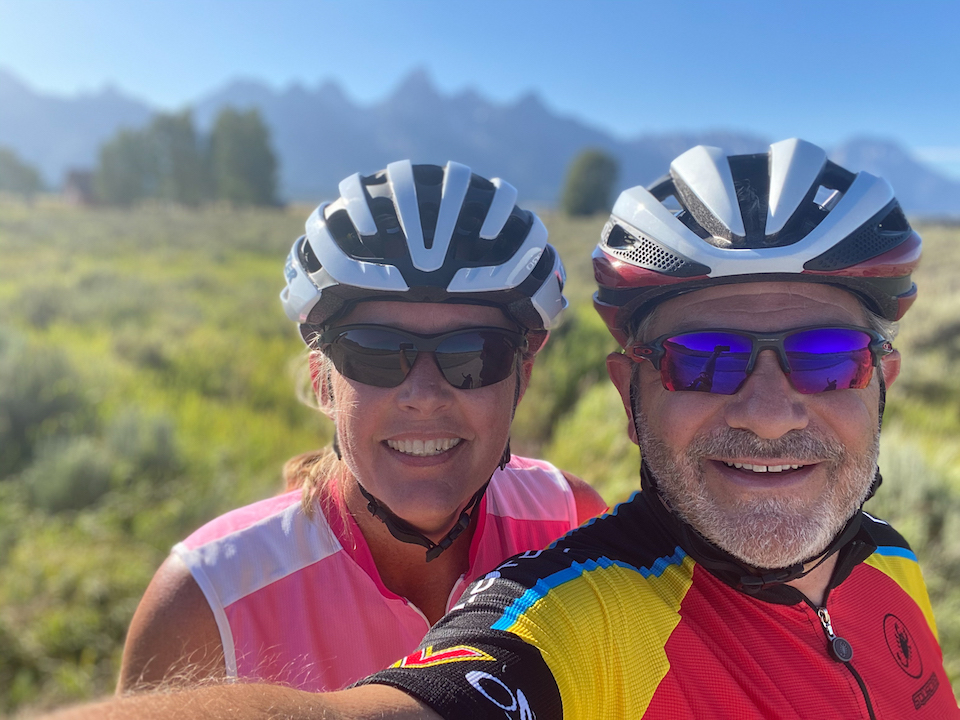 "We're working on a website, a YouTube channel, social media like Instagram and Twitter to document our adventures," says David. "We are neophytes and newbies to the world of Airstream, and can't believe the amount we learned just on that first trip. We want to document and share those lessons with others. I even bought a drone so that I can document the places we go and the things that we do. If we go hiking or mountain biking or road cycling, the drone will follow us on those outings.
"I can't imagine taking on an adventure like this and not sharing it with people."
Sounds like YouTube's next big hit is about to start production.