Deep in the heart of Texas, Airstream Ambassador Austin Mann is out exploring with his wife, Esther, and their shiny Basecamp. These two travel photographers are soaking in all that the Longhorn State has to offer, and they're doing it equipped with Airstream Connected.
Apart from a scheduled visit to the border town of Laredo to photograph a Yo-Yo Ma concert, Austin and Esther have been rambling through hill country as they please.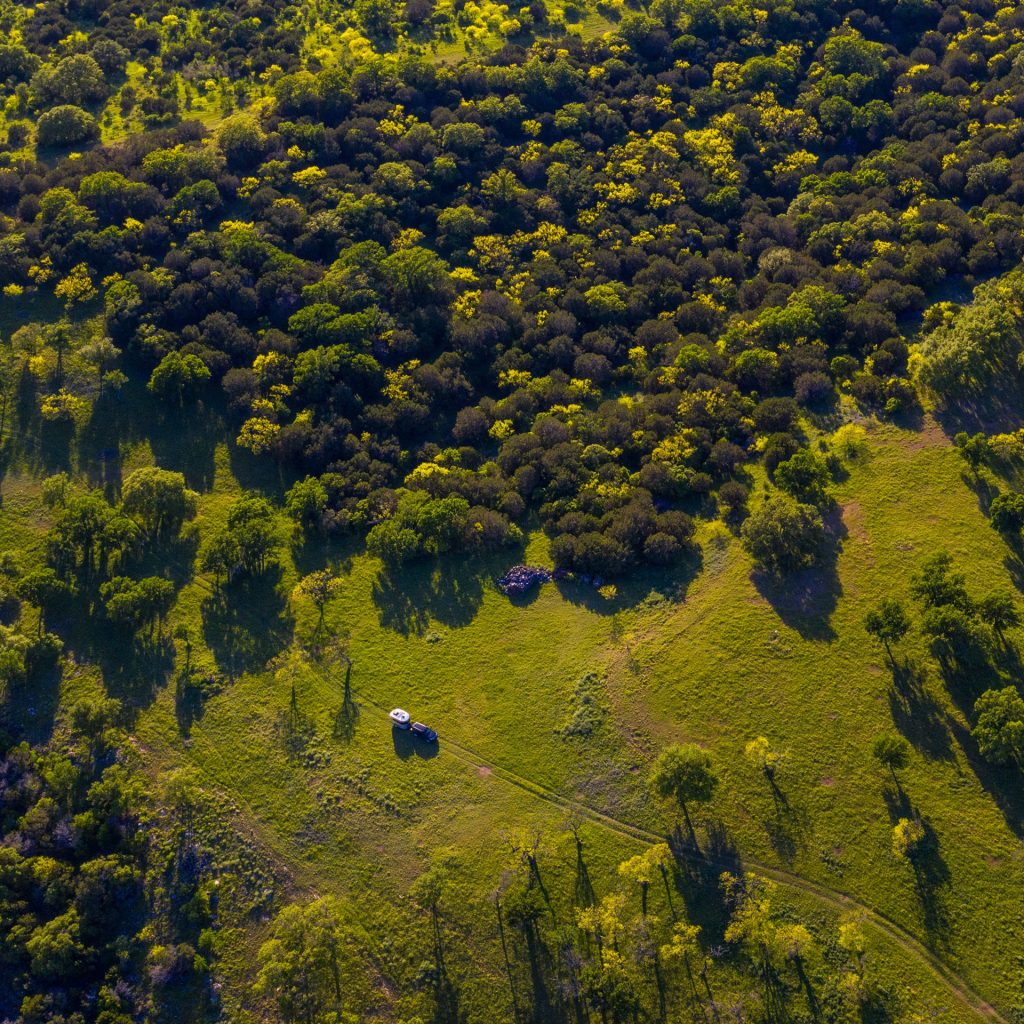 Because they're traveling with Airstream Connected, they've been able to take in nature's beauty without fear of losing touch. Amidst the endless fields of blooming wildflowers, they're perfectly plugged into their professional lives when they need to be.
"Having Airstream Connected is key to staying tethered to clients and being able to work from the road," says Austin.
The Airstream Connected kit turns Austin and Esther's Basecamp into a robust Wi-Fi network. Designed by Airstream, the kit is simple and effective, employing a high-gain and wide-band, roof mounted antenna, and a 4G LTE-A cellular modem with built-in Wi-Fi, alongside custom data plans in partnership with AT&T.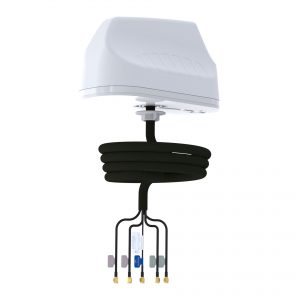 Now, instead of worrying about weak signals at campgrounds and spotty hotspot strength, Austin and Esther rest easy knowing they can deliver their work to clients no matter where they roam. They can adventure out from their Airstream to explore the most remote of places, confident that connectivity is waiting for them back at home base.
Because Airstream Connected allows use for multiple devices, Austin and Ester can work from the road simultaneously, whether streaming content, exploring the web or uploading their latest shots. During the Yo-Yo Ma concert photo shoot, Austin had an assistant working with him, and everyone got plenty of bandwidth. What's more, the couple has found that, while driving from place to place, the passenger can use the signal to work on the road from their tow vehicle.
But Airstream Connected isn't all-work, no-play. The GPS feature of Airstream Connected comes in handy when Esther and Austin set off to explore the deep wild that often surrounds their campsite.
"It's amazing how easy it is to lose track of the Airstream when you're venturing far out," says Austin. "With the GPS, we always know which way to go to get back to camp."
In Austin's experience, the strength of the antenna is miles beyond that of a hotspot. While testing the connection, Austin found that Airstream Connected is at least five times faster than using a hotspot. Thanks to Airstream Connected, Austin and Esther have experienced a curious change of focus when it comes to digital connectivity. The opportunity to stay connected when they want has enabled them to roam longer and farther.
"All of this extra power means I'm now intentional about unplugging and just being in the wild," says Austin. "It's a one-eighty from where I was before Airstream Connected, but I'd much rather have the option of disconnecting than issues with connecting!"
Here's to adventure, expanded.
Travel further and stay longer with Airstream Connected.
*Service and coverage not available everywhere.