Walt Disney would have loved Marisa.
As a young girl, her anxiety severely limited her horizons. Today, Marisa is a Captain in the U.S. Army, an enthusiastic outdoor adventurer, and a full-time Airstreamer.
"It was extremely hard to leave my house," Marisa says of her younger self. "I couldn't go to sleepovers, even as a teenager. I'd call my parents at night from my friend's house saying, 'Hey, can I come home?' I could never be away from my family."
As for camping, forget it. Marisa was terrified of the dark.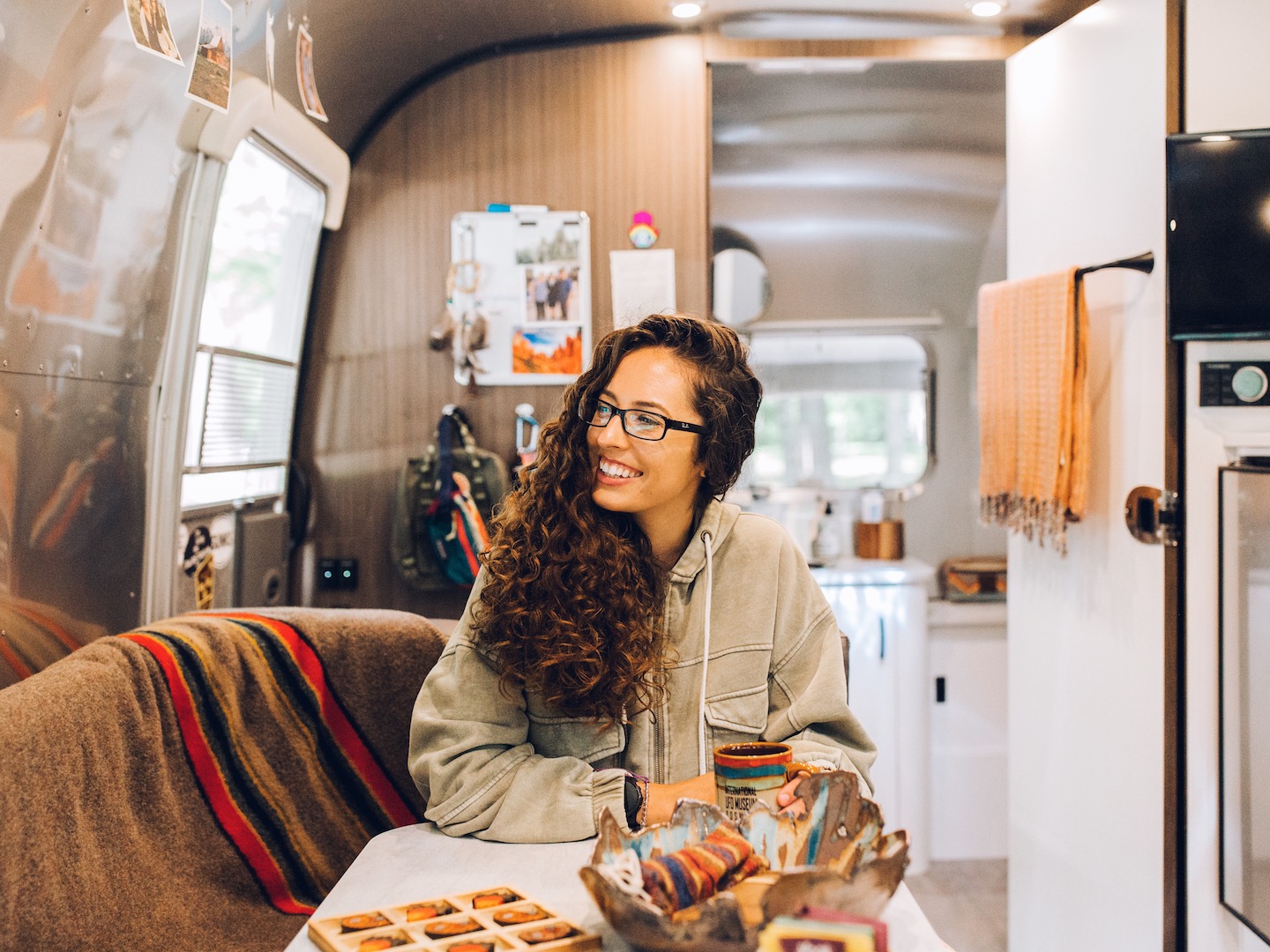 But then, as she began applying to colleges, Marisa came to a life-changing conclusion. She was on the cusp of adulthood, and if she wanted to live life on her own terms, she had to overcome her fears.
"I realized that to pursue a dream, I might have to go outside of Connecticut," says Marisa. "This sounds really weird, but I get randomly instinctive gut feelings to just say yes to certain things. I knew I had to do something. I didn't want to stay stuck in a world limited by social anxiety for the rest of my life.'"
So, she said yes to getting her doctorate in audiology from Salas University in the suburbs of Philadelphia. Then, she started hiking and traveling. And then – hey, she was on a roll – Marisa joined the Army, an organization that offered tremendous training and professional opportunities, but also "terrified" her.
"I decided I should push through that fear and see what the Army is really all about," says Marisa. "Joining the Army taught me that anything is possible and you can do and be anything you want by facing your fears. The military really challenges you mentally, emotionally and physically. It's changed me as a person. It built the confidence for me to move forward and pursue an Airstream."
Marisa describes her move to the full-time Airstream life as an extension of an already fluid lifestyle. As an Army officer, she is frequently required to relocate. As a relentless "weekend travel warrior," she spends many days and nights exploring the area around her current post.
The exploration and outdoor adventure were exhilarating for Marisa. The tent camping and expensive AirBNBs were less appealing. And then, she had another epiphany.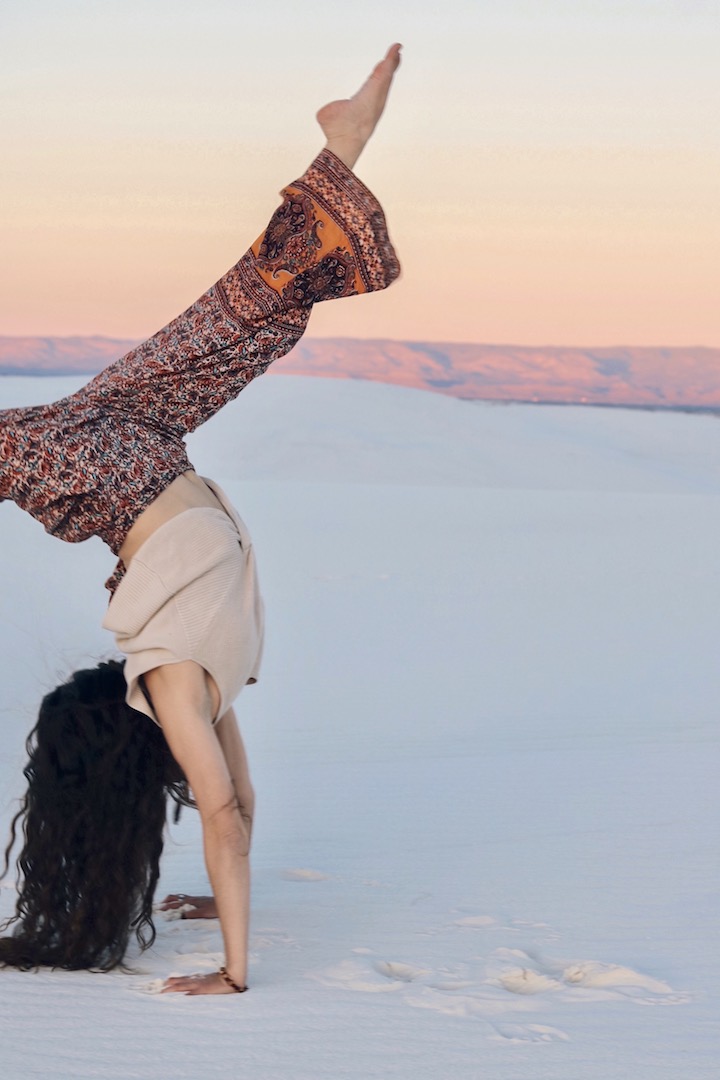 "I said to myself, 'Why can't I have this all the time? Why does my job have to limit my options? Why can't I have the comfort of my home wherever my career and travels take me?'"
When she realized the answers were...
1 You can
2 It doesn't
3 You can
…Marisa went RV shopping. She looked at numerous makes and models before settling on a 2020 22-foot Airstream Caravel. The brand's quality, durability and design sealed the deal for her.
"I looked at my other options, and I kept coming back to Airstream," says Marisa. "I thought, if I'm going to do this, I'm going to do it right the first time. I wanted something I can, hopefully, share with my children and have for a really long time. I love the quality of the Airstream products, and the look is iconic."
While the Airstream life appeals to Marisa's minimalist tendencies, she finds the Caravel roomy and amenity-packed. 
"I love the front bed because when I'm lying down, I feel like I'm out in nature because I have a full 180-degree panoramic view," says Marisa. "It's perfect for me, and it's great for traveling with a friend. It's like a little hotel on wheels, honestly. I think it's bigger than many of my New York City friends' apartments!"
So, where does an active duty soldier park her Airstream home? On base, of course. Many military facilities have campgrounds that are open to current and former service members.
Marisa was pleasantly surprised by the community she found at her first Army campground outside Savannah, Georgia.
"There are a lot of retired military folks in the campground," says Marisa. "It's inspiring to have friends over the age of 70 and hear their life stories. It's eye-opening to gain knowledge from their perspective."
Because Marisa picked up her Caravel one day before COVID-related lockdowns took effect, she hasn't done much adventuring. Her first big trip will be a meandering journey from Georgia to her new duty station in Upstate New York. She's looking forward to exploring that region's mountains and lakes during her assignment. 
While Marisa expects to live in her Airstream this winter, she's made alternate plans in case of extreme and prolonged cold. "I'm not a digital nomad," says Marisa with a laugh. She can't just cruise to warmer climates come January.
An avid skier and snowboarder, she hopes to use her weekends and her Caravel to check out New York's many ski resorts.
"I plan to share cold weather experiences to help people face their fear of winter camping," says Marisa. "Because it is definitely one of mine!"
Marisa continues to challenge herself and face down her fears. She's taken up skydiving, and become an advocate for her LGBTQ community. But she still grapples with anxiety. Getting out in nature helps. Indeed, that's her long-term treatment plan.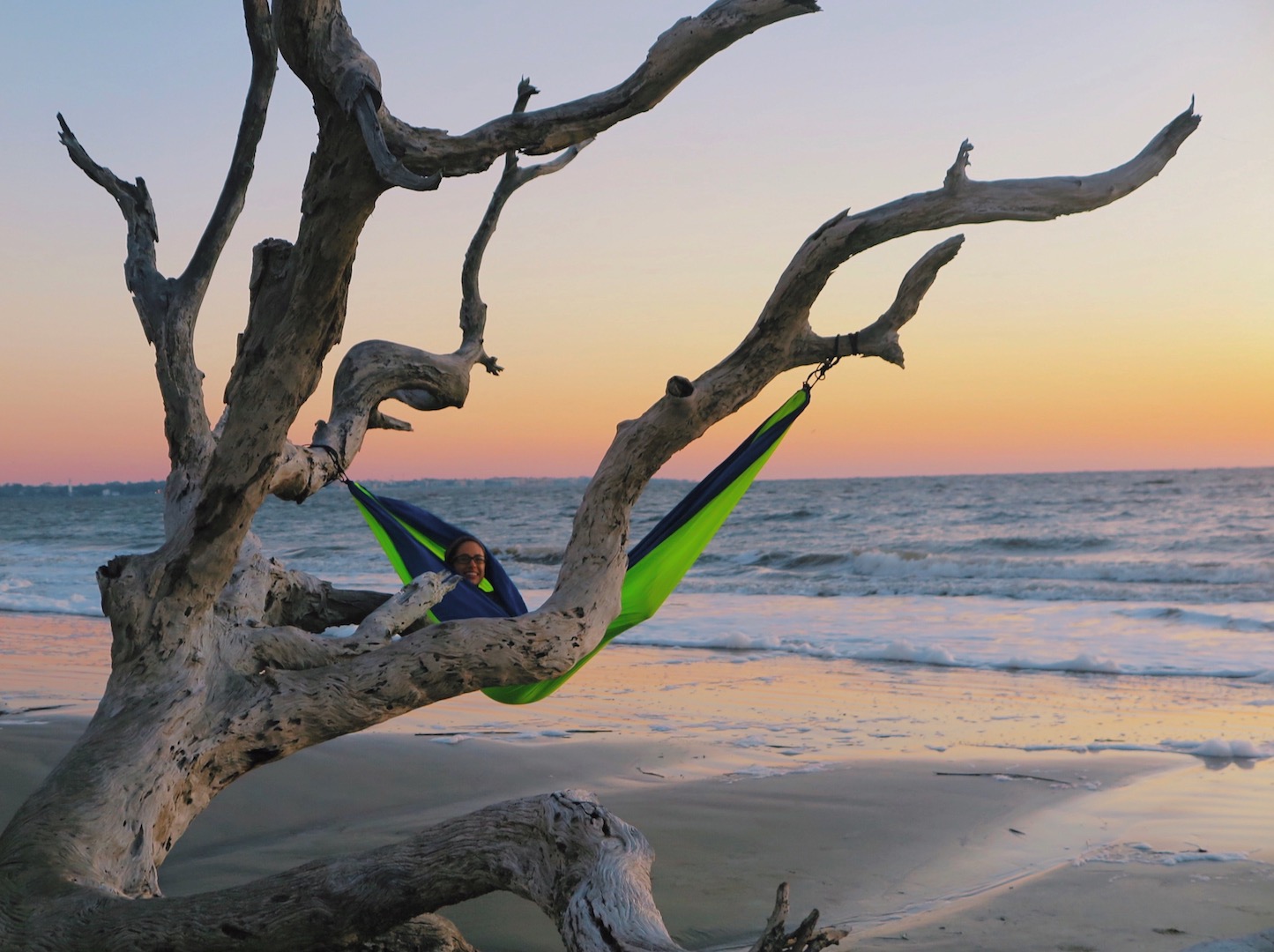 "Being outdoors is therapy," Marisa says. "Nature heals me, and it calms my anxiety. To come home from work to this outdoor lifestyle fulfills me and makes me feel whole." 
"Living in the Caravel has changed my mind, body and soul. This will forever be part of me. I'm married to the Airstream life. If I'm in the Army for 20 years, I will have spent 17 of them in my Airstream."
Think about how many fears will be conquered and dreams realized during that career, in that Airstream. Thank you for your service and your inspiration, Captain.
Learn more about the features inside and out of the Caravel travel trailer.