AT&T, Airstream's connectivity provider, has updated its data plans for Airstream Connected and Airstream Smart Control customers, and the timing couldn't be better. 
As more Airstreamers take to the road to work, play and live, a reliable internet connection has become an increasingly important part of the outdoor lifestyle. AT&T's revised 4G LTE data plans include several rate reductions and a new service level. These offerings reflect the new mobile reality and provide options for every Airstreamers looking to go far but stay close.
Effective immediately, AT&T's monthly 4G LTE data plans are:
5GB/month $25
15GB/month (new) $35
25GB/month $50
40GB/month $75
100GB/month $150
These rates can be accessed by signing into AT&T's portal.
The new monthly rates for 25GB to 100GB represent an average 50% price decrease from previous plans. The 100GB per year option has been discontinued. Furthermore, these plans do not have an activation fee and can be utilized on a month-to-month basis to accommodate the seasonal usage of some Airstream owners.
AT&T's 4G LTE data plans pair beautifully with the Airstream Connected kit to turn any unit —regardless of product type or model year —into a powerful Wi-Fi hotspot. Airstream Connected hardware and the easy-to-use management App for iOS and Android make staying connected to play, work, learn and live from anywhere even easier.
Pre-Wired and Ready to Roll
All Airstream touring coaches are delivered with a pre-wired external cellular and Wi-Fi antenna to make adding Airstream Connected as easy as installing the cellular modem and selecting your data plan. Similarly, the travel trailers come pre-wired from the factory, however, the cellular/Wi-Fi antenna and modem need to be installed at an authorized dealership.
Smart Control Technology & Connectivity
And that AT&T data isn't just for Netflixing. The Classic and Pottery Barn Special Edition travel trailer models come standard with built-in Smart Control Technology that allows you to not only send email and stream movies but also monitor your Airstream and control numerous functions using a smartphone.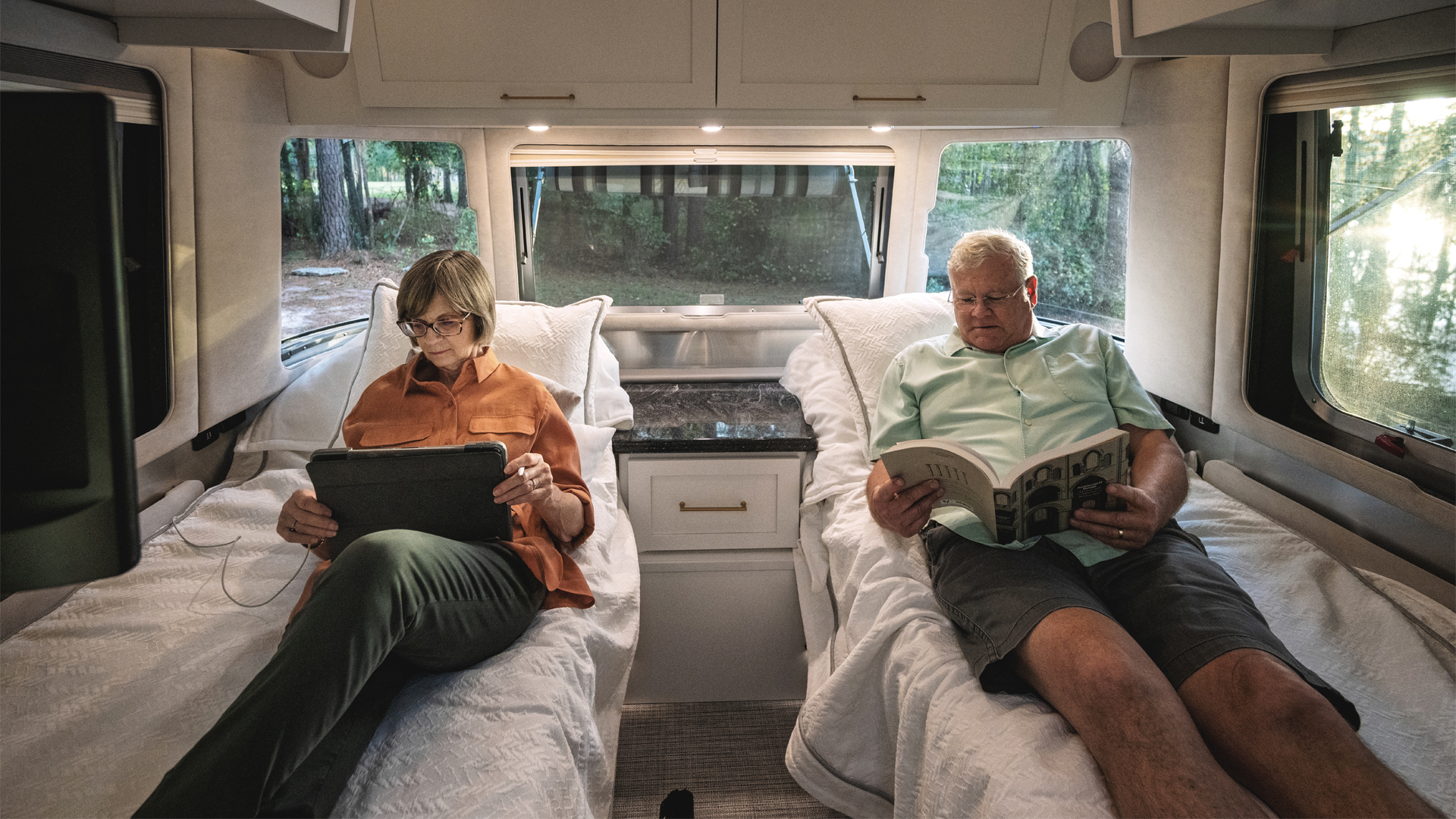 Current owners of vehicles with Smart Control Technology or Airstream Connected can learn more and sign up at AT&T.
To schedule hardware installation, contact your local authorized Airstream dealership.