Being prepared is half the battle when it comes to having fun traveling with pets
On the open road with adventure ahead and everything you need packed into your Airstream, there's nothing stopping you from the sightseeing, adventure-seeking, memory-creating, first-time feats that await you. Perhaps the only thing that would make your journey more fulfilling is a companion – a special someone to share it all with.
Traveling with someone necessitates selecting just the right mate. And while every relationship brings benefits and disadvantages to consider before shifting into drive, if your preferred traveling companion has fur or feathers, you'll have some additional considerations if you're crossing state lines or country borders.
If you're inviting your feline, canine or feathered friend on your next cross country escapade, you will have a little more groundwork to cover before your trip can begin, but some of your best experiences await wherever you go.
Visit the vet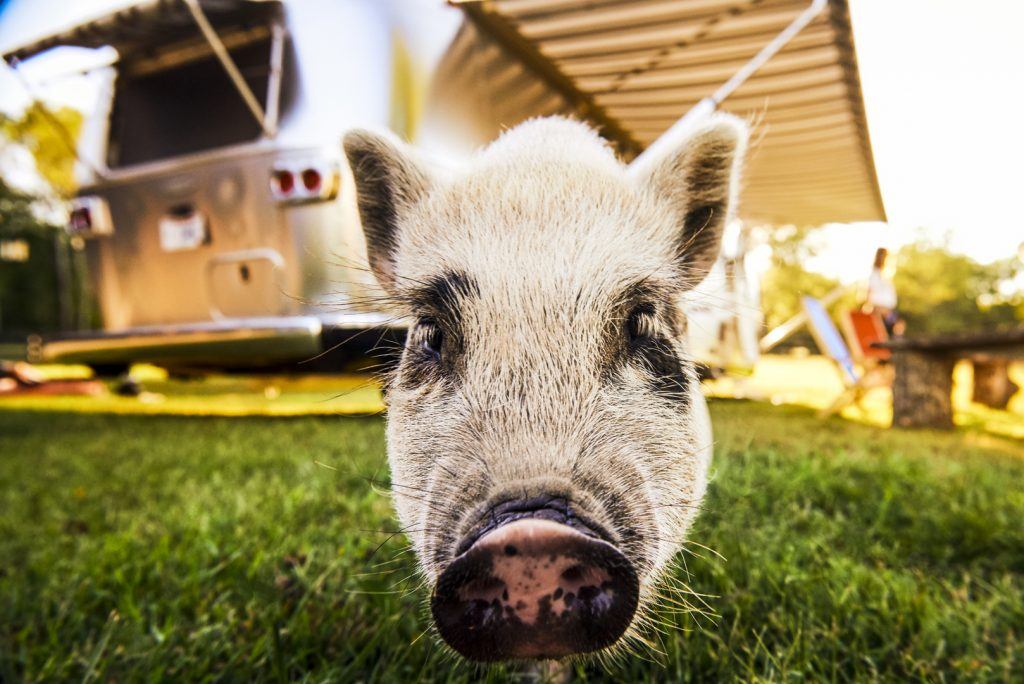 As soon as you're considering taking your pet on your next trip, schedule an appointment with your veterinarian. Each state has different requirements for pets crossing their borders. A clean bill of health and additional vaccines may be necessary depending on your destination. You will most likely want to travel with a health certificate, proof that your pet is current on vaccines, and in some cases, a rabies certificate.
A veterinarian can also discuss any health concerns your pet might face upon reaching your destination: flea, tick or heartworm risks are just some to consider.  
Insist on identification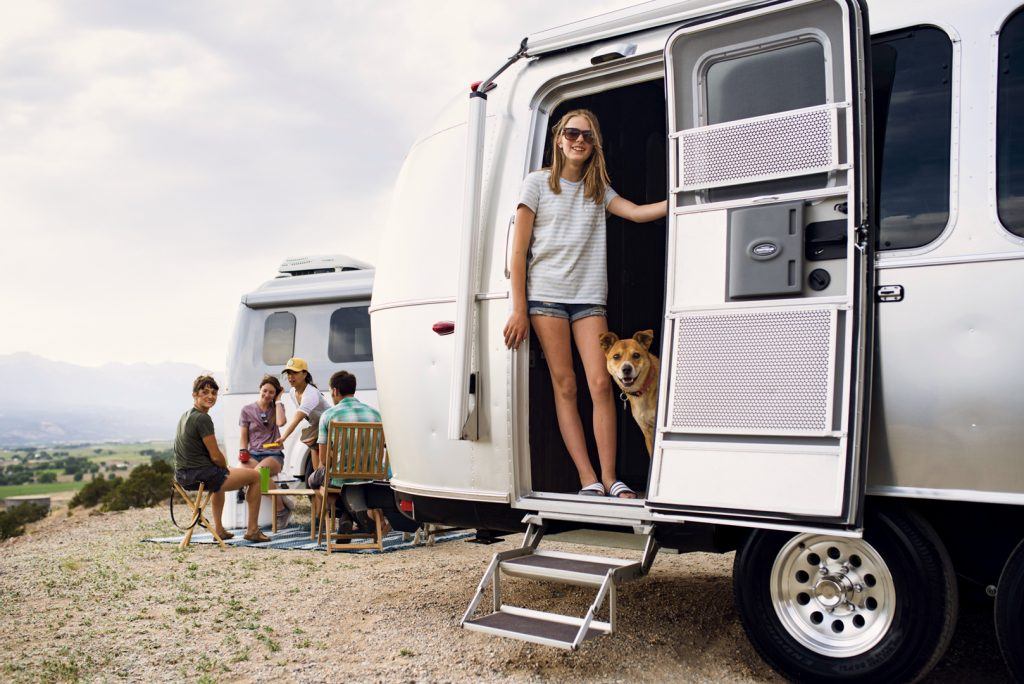 New and unfamiliar places can be tricky to navigate for anyone, especially pets. Your cat or dog may be an expert at finding his or her way home in the comfort of your neighborhood, but new scenery and tempting new adventures make pet identification vital.
If you're pet isn't registered and microchipped, you'll want to take care of that before you embark on your excursion. It's also not a bad idea to use a collar with identification information so fellow sojourners can contact you quickly if you are separated.
Do your research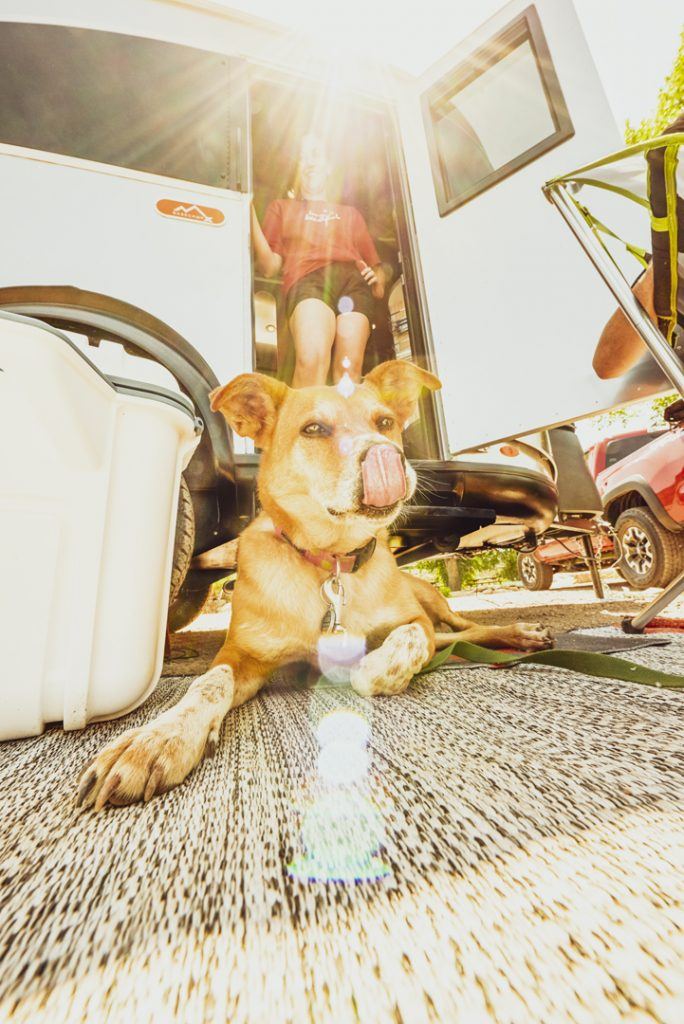 Your veterinarian will keep your pet current on the regulations set forth by your state, but when you're taking your pet across state borders you'll want to make sure you understand the requirements of the states you'll be crossing and of your final destination. The United States Department of Agriculture Animal and Plant Health Inspection Service, the American Veterinary Medical Association and a state veterinarian's office are all resources that can help you as you plan your trip.
If you're planning on crossing country borders with an animal, you will have different regulations to take into account, including concerns about whether or not your pet's food is acceptable to enter the destination country. An international health certificate may be required, but be sure to check with the country you are heading to – well in advance of your travel – to account for any extra documentation or requirements. Failure to plan ahead will cause extra stress for you and your pet at the border.  
Practice makes "purrrrrr-fect"
Your dog or cat might love taking quick trips with you to the bank, pet store or local park, but trips around town are different than long distances. Practice taking longer and longer car rides with your pet to help them acclimate to the distance. You'll also want to be sure you use a pet restraint for travel. Your veterinarian can make recommendations as to the best ways to keep you and your pet safe on a trip.
Outline your itinerary
Before you depart, you'll want to identify pet-friendly stops along your route where you can let your cat or dog stretch and take care of business. Stick to a routine and try to make stops regular and fun. Knowing where the best dog parks, pet-friendly beaches and campgrounds are will ensure you and your pet have the time of your lives together.
Pack for your pet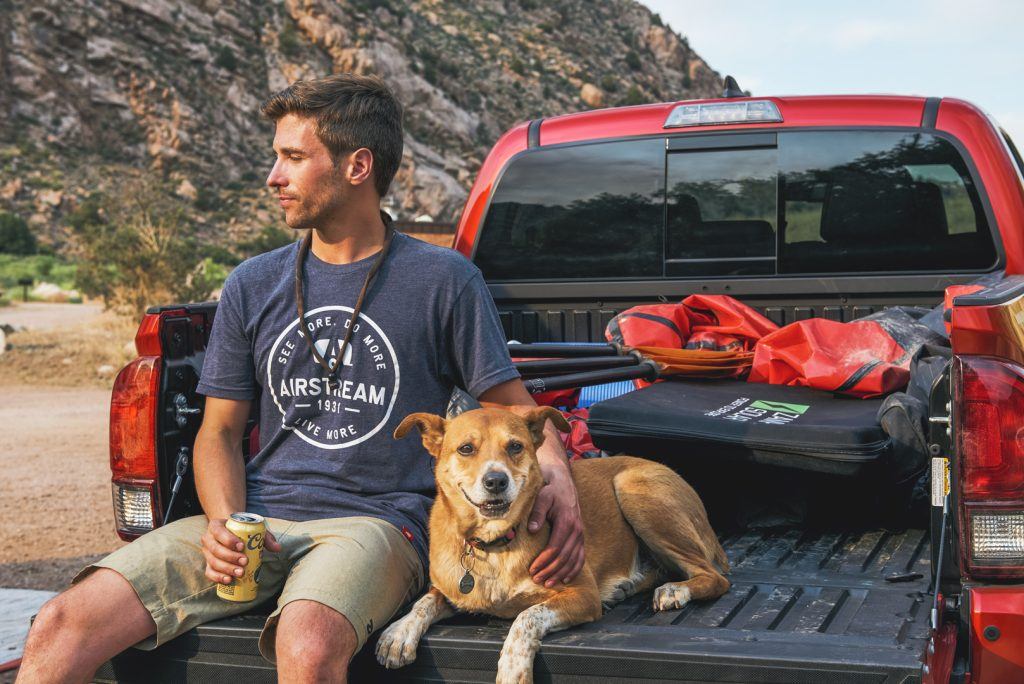 Your pet can't tell you want to take, so you'll have to think of everything. In addition to food and water for the trip, you might want to consider packing enough food for the duration of your time away from home as it might not be available where you are staying or even at stops along the way. A pet first aid-kit is also a great idea to put together and might include remedies for carsickness, diarrhea and allergic reactions.  
If no one knows your heart, keeps you company and listens better than your furry friend, it's no wonder they might be your best traveling companion too. Skip the call to the pet sitter, do a little legwork and take your favorite animal companion with on your next voyage wherever your Airstream takes you.