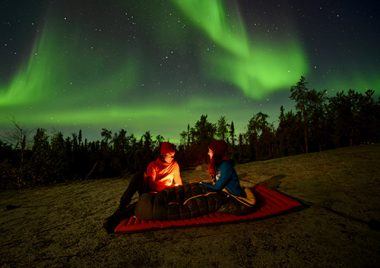 Wilderness. Survival. Sport. If you ask Roberto and Bella Gibbons what led them to become full-time nomads, they're quick to tell you these three concepts are the driving force behind their unique lifestyle. This self-described avid backcountry couple has been living with the wind in their hair for years.
Calling mobile spaces and natural places home isn't a novel concept for the couple, but their brand spanking new 2017 Airstream Sport is.
The Sport isn't the only new addition to the family. Roberto and Bella have their bubbly eight month old by their side during every adventure. Shortly after their baby boy Mikio was born, the couple acted on their years-long dream of owning an Airstream.
"We thought the most logical step was to go for that dream that we always had," says Roberto. "He was the push behind finally getting our Airstream."
For this little family, life now is marked by so much happiness. They focus on the things they love. Each new day is an adventure, an opportunity to decide how best to spend their time, together. Roberto and Bella revel in this freedom and intentionality of living. It makes sense that they decided to name their Airstream "Happy."
Before embarking with Mikio and Happy, Roberto and Bella largely lived out of their SUV for over five years. Collaborating as adventure travel photographers, videographers, and social media influencers, the two traveled Canada and the U.S. in their Nissan Pathfinder, hauling along everything they needed to live and work.
While they could control where they went and when, one thing they could never quite count on was the weather. "We would have to jump out and pitch the tent, regardless of the conditions," says Roberto. "It could be raining or snowing. Part of our lifestyle was accepting that, 'Okay. We pitch the tent in any conditions.'"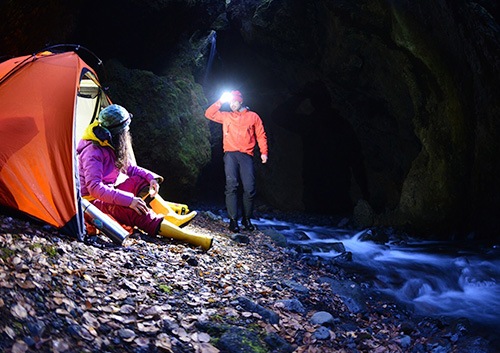 Remembering those days, Roberto says the couple discovered early that their "happiness lies in wild places." So that's where they went.
When Roberto and Bella weren't busy working, they focused their time on adventure exploring. Among their favorite activities are backcountry skiing, canoe camping, sea kayaking, rock climbing, and kite surfing. This was the stuff that filled them up the most. Roberto says these experiences have brought the couple to the root of what it means to be human, to be truly alive and connected to another person.
"You have to survive," says Roberto. "You have to make it through big waves or cold water or dropping temperatures. That's what makes it so wonderful for us, the mixture of survival, adrenaline, and being together."
Reflecting on one adventure memory, Roberto says, "It's the coolest thing in the world when you're paddling and the stars are reflecting on the water. It's magical. We really enjoy kayaking and canoeing at night. Everything is relative to your abilities, and we're safe. We're very comfortable in those types of scenarios."
Bella and Roberto's Airstream has elevated their expedition-rich lifestyle to new levels of comfort and style. While the couple still explores the wilds of nature, they do so with Mikio in tow, and when the day is done, they say to him, "We're going home."
Home is the Airstream. Home is Happy. And, unlike in their previous life of camping out of their SUV, there's a hot shower and dry space waiting for them when they return.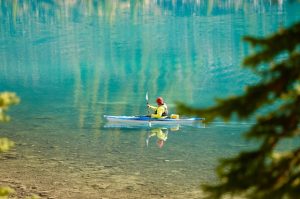 Roberto is still getting used to it, but it feels good. "Pretty much every time I get out of the Airstream and walk maybe 30 feet away, I tend to turn back and look at it and say to myself, 'Wow, that's cool.'"
Just after Mikio was born, the couple ditched their Pathfinder and bought a 600-square-foot home in Whistler, British Columbia. They rarely stay there, though, choosing instead to rent it out with Airbnb so they can be free to go as they please. It didn't take long for them to realize they missed the freedom of their previous way of living. "We ached to get back on the road. That very simple life, we missed it. When we were just focused on where we would go that day, and wonderfully simple pleasures like making our coffee and just sitting and enjoying the trees before breakfast."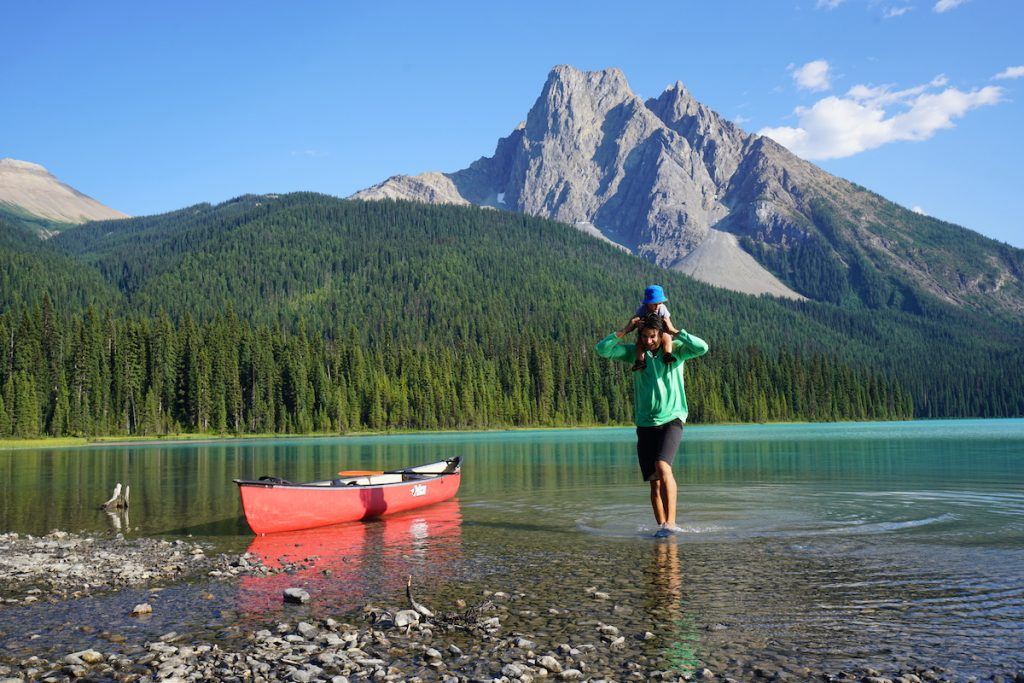 So, their full-time Airstreamer life was born, and it's something the couple doesn't ever see giving up. They plan to travel the world, home schooling Mikio when that time comes.
"People ask when we're going to stop," says Roberto. "For us, this is how we live. We don't want to live any other way. The Airstream was a solution to living this way with a baby instead of saying, 'We're going to stop and have a traditional life.' We don't have any intention to stop anytime soon."