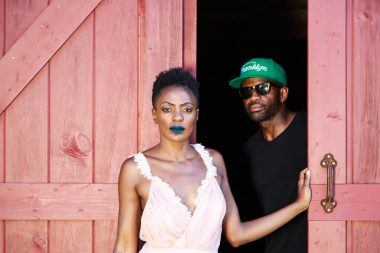 The word "satori" comes from the Japanese Buddhist tradition. While its literal English translation is difficult to pinpoint, Pamela Abalu describes satori as "the whisper of consciousness." That place where you see your true nature, your true essence.
Such an evocative word, and one that comes to life when you sit down with Pamela and her partner, Chinedu Echeruo. These two live their lives mindful of and striving for satori. This Brooklyn-based couple has redefined success and what a life well-lived looks like. As part of this process, they're learning to live life as "one long weekend," especially when traveling in their 2018 Airstream Tommy Bahama. Its name? "Satori."
Pamela and Chinedu share similar upbringings. Both are Nigerian immigrants to the U.S. Each attended boarding school, and then top universities. In their early professional lives, Pamela and Chinedu were incredibly successful by their own rights. At the pinnacle of their respective careers, Pamela, an architect, was the head of design and construction for Metlife, and Chinedu was a serial tech entrepreneur.
Despite all their material success the couple knew they were searching for something different. "There was this realization, independently in both of us, that as spiritual beings having this human experience there was so much more. And the more is love, the more is service to others, the more is recognition of others, the more of that is living authentically, so that others will see you and agree to do the same."
With this new journey with their Airstream, Pamela and Chinedu are striving to put down the script of life – the oughts – and live the way that feels right to them. They frame this realization and new way of being as a privilege: "We are of the privilege, it is a privilege to know that there is an alternate way to spend life."
Their idea for living an authentic life of their own choosing initially led them in search of a tiny house with the intentionality a smaller space creates. But when they saw their first Airstream they immediately fell in love.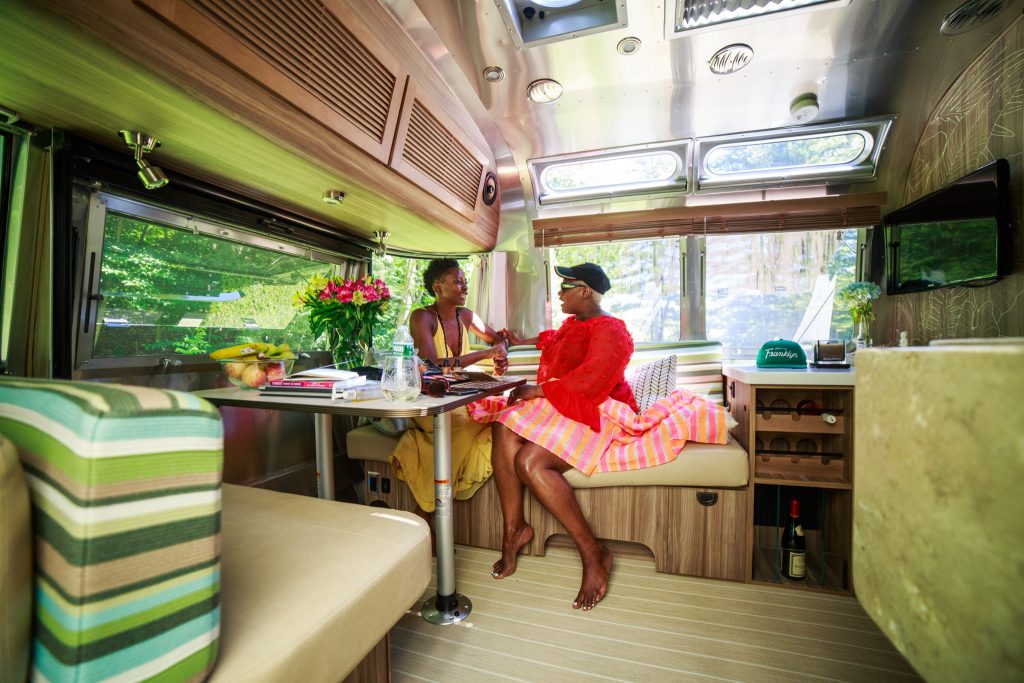 Chinedu recalls, "When we found the Tommy Bahama, we knew immediately it just fit very well with what our concepts were for this life – the untethered, free lifestyle." These days, adventures and intentionality abound. "We've experienced South Carolina, Florida, Ohio, Virginia, West Virginia, Georgia" says Pamela, "and our intention is to take it around the world with us."
Recently, the two were at Lake Erie and had a transcendent experience.
"We parked the Airstream near the most beautiful water," says Pamela. "It was $25 a night. The stars, the sunset, they were worth millions of dollars. Our philosophy is that money is a feeling. Wealth is a feeling. So, we tap into things that make us feel happiest. Tap into what makes us feel, 'My God, life could end tomorrow, and I just would be perfect. I'm doing exactly what I would want to do.'"
Pamela and Chinedu love what their Airstream means to them, both inside and out. Chinedu says, "When you're in an Airstream you feel the human-centered design just for you." Pamela echoes that sentiment: "I love the idea of grilling outside. I love the fact that we can park our Airstream by a beach, go into the water, come out and there's a shower outside our Airstream."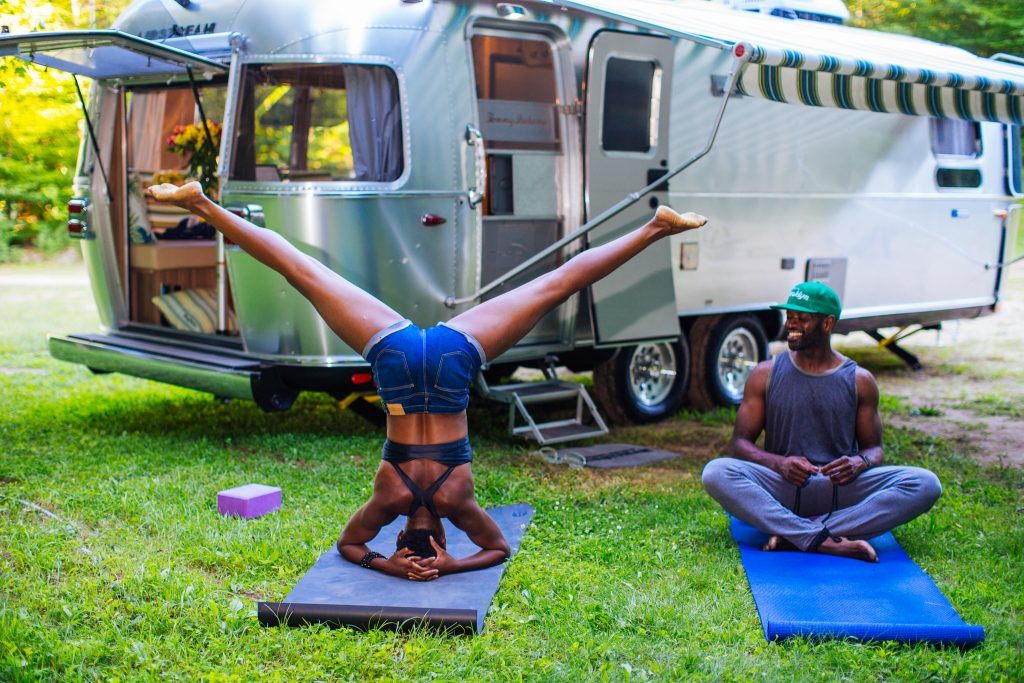 Pamela continues, "We feel the intention of Airstream in the product. We feel its alignment with this willingness of humans to fly to our highest potential and our greatest light, so it's been really special to experience that."
"Living in New York City, you look at these man-made buildings, and they look like straight lines and boxes. All of a sudden, you believe that life is like that. But life is wild. Life flows in all kinds of turns. That's what we experience now," says Chinedu. "We think about what Airstream is, as a brand, and it represents that human desire for adventure, of a self-constructed, self-owned human experience," he continues.
What's next for these two entrepreneurs? They co-founded the Love and Magic Company to build technology tools and products that elevate the divinity of the human spirit.
Pamela and Chinedu's Airstream is carrying them on their journey towards satori, one filled with freedom and adventure. Pamela describes the feeling lovingly: "It's a dance. A wonderful, magnificent, magical dance with lights."