Get a little more adventure in your life.
Fill out the form to claim your $500 rebate on a 2018 Basecamp, one of our smallest, most ready-for-anything travel trailers. You'll also get a Basecamp brochure to help you explore every detail. When you're ready to shop, just print the rebate and bring it to your dealer (or show it on your device). Then, start planning your little adventure.
Offer ends 1/31/2019.
Ewald's Airstream of Wisconsin
6319 S 108th St
Franklin, WI 53132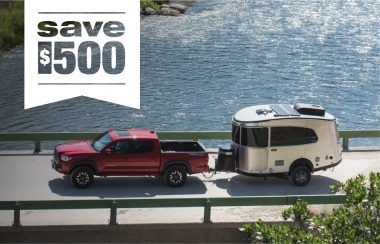 Download your rebate and Basecamp brochure