A little rebate to inspire a little adventure.
Fill out the form to claim your $500 rebate on a 2019 Nest by Airstream™, one of our smallest travel trailers that's still big on style and comfort. You'll also get a Nest brochure to help you explore every detail. When you're ready to shop, just print the rebate and bring it to your dealer (or show it on your device). And then, start planning your first little adventure.
Offer ends 12/31/2018.
Airstream of Tennessee (Chilhowee)
4037 Airport Highway
Louisville, TN 37777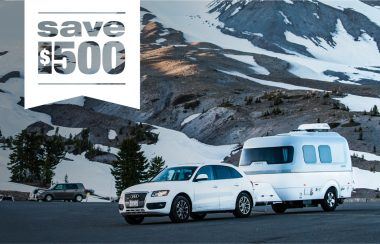 Download your rebate and free bonus Nest brochure