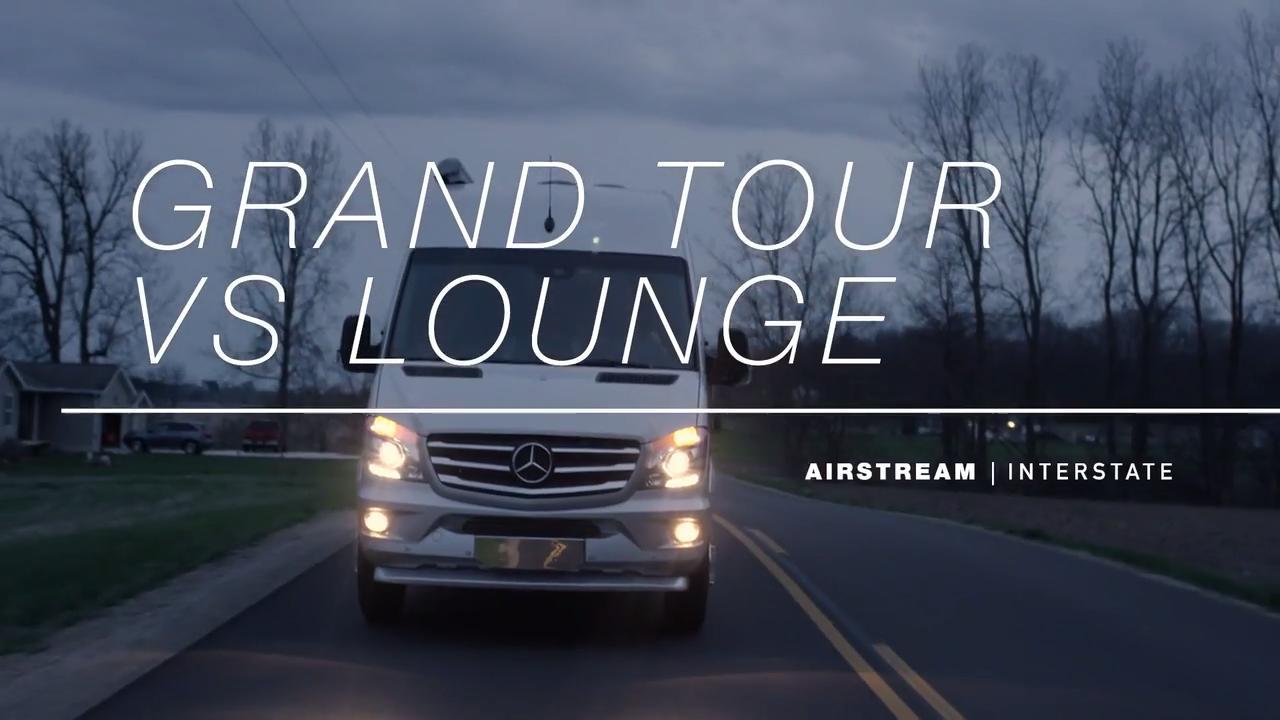 Two people going on a more extended vacation or camping trip together will find more storage and comfort in the Grand Tour. And larger groups traveling to a specific event or destination will find more flexibility in the Lounge.
Listen to Airstream CEO Bob Wheeler talk more about how we've designed the Interstate to feel right for any kind of trip by clicking the play button above.
"As we've developed the Interstate over time and thought about the different uses our customers might need it for, we've really developed two different lines."
"When we approached the design of the Grand Tour floorplan, we really thought about the needs of two people traveling extensively and camping. Whether it's a larger fridge and freezer, more galley and storage space, a flip up workstation - it's really designed around the needs of those people."
"The Lounge on the other hand gives you more flexibility for other kinds of events, traveling to a destination with many people - as many as eight or nine - in belted seats. Whether it's a tailgate experience or a soccer tournament, it's more designed to have flexibility for uses closer to home."
"Whatever the need, we've tried to answer it with one floorplan or another."
The Interstate offers over 50 best-in-class standard features, perfect for those who seek the best or nothing at all. See how you can experience your next adventure in luxurious style.
Take a closer look at the Airstream Interstate. Visit the video series gallery by clicking the button below. Learn more about the product on the Touring Coaches overview page, or choose the perfect floor plan, design and options for your Interstate with the Build Your Own tool.
---
This article is one part of a video series about the Airstream Interstate Touring Coach. To read additional entries and watch more videos, click one of the links below:
Part 01: Built with the Best Materials
Part 05: Partners with Mercedes-Benz
Part 08: Environmental Consciousness
Part 10: Grand Tour vs. Lounge — Currently Reading