The Basecamp 20 is the newest addition to Airstream's award-winning line of adventure travel trailers. With its larger layout, the Basecamp 20 immediately grabbed the attention of thrill-seeking nomads who wanted to check it out. Because pandemic precautions made it difficult to visit an Airstream dealership during the Basecamp 20 and 20X launch, we offered a 3D experience that gave viewers the ability to see the model in full detail from the safety and comfort of their homes.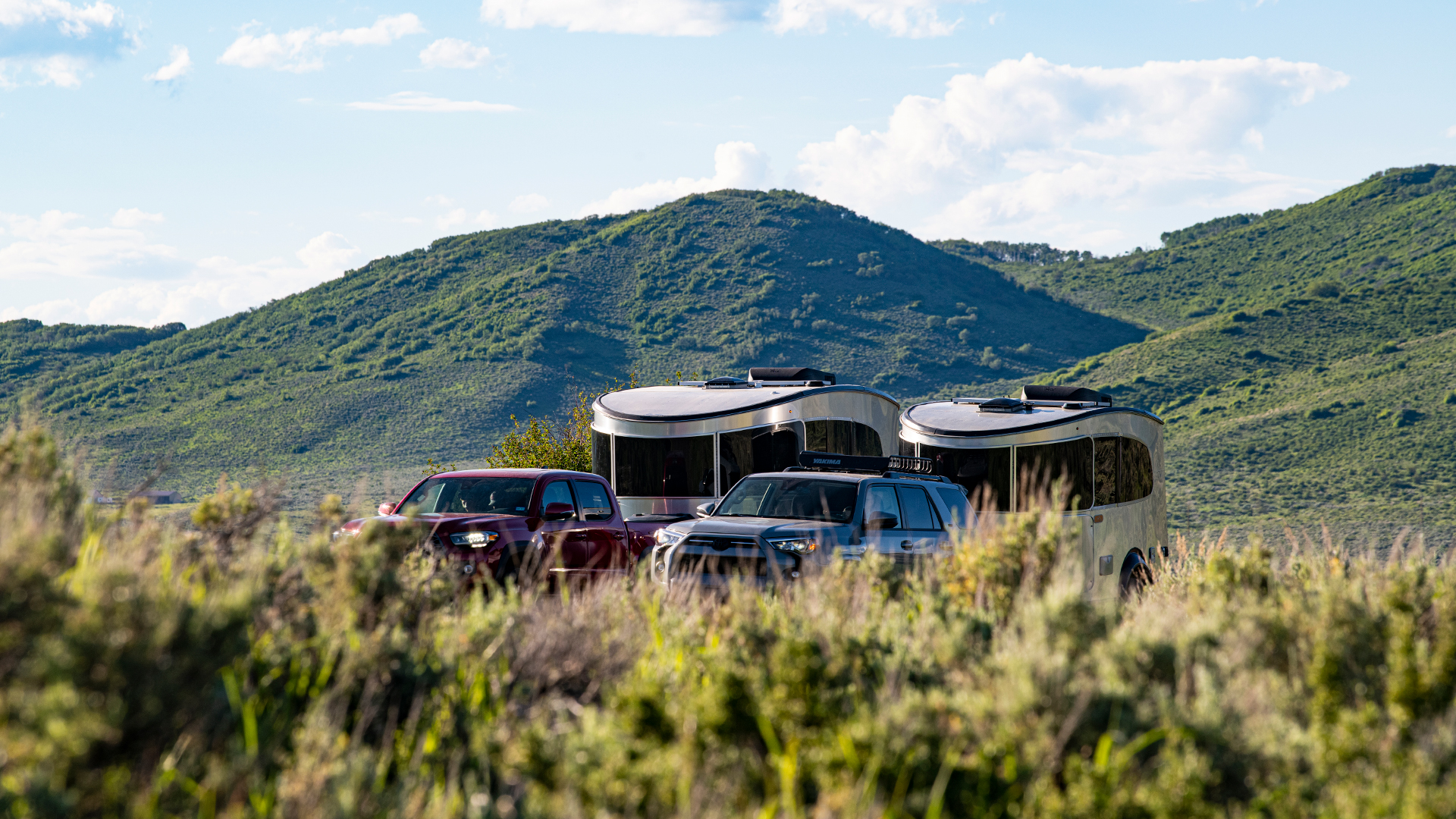 Now, we're excited to announce the addition of an augmented reality (AR) experience that enables you to fully immerse yourself in the Basecamp 20X. View the model in full detail as it sits in your driveway or on your coffee table. You can also take a 360-degree virtual tour of our newest adventure-ready travel trailer without leaving your sofa. 
A 360-degree Tour of the New Basecamp, Wherever You Are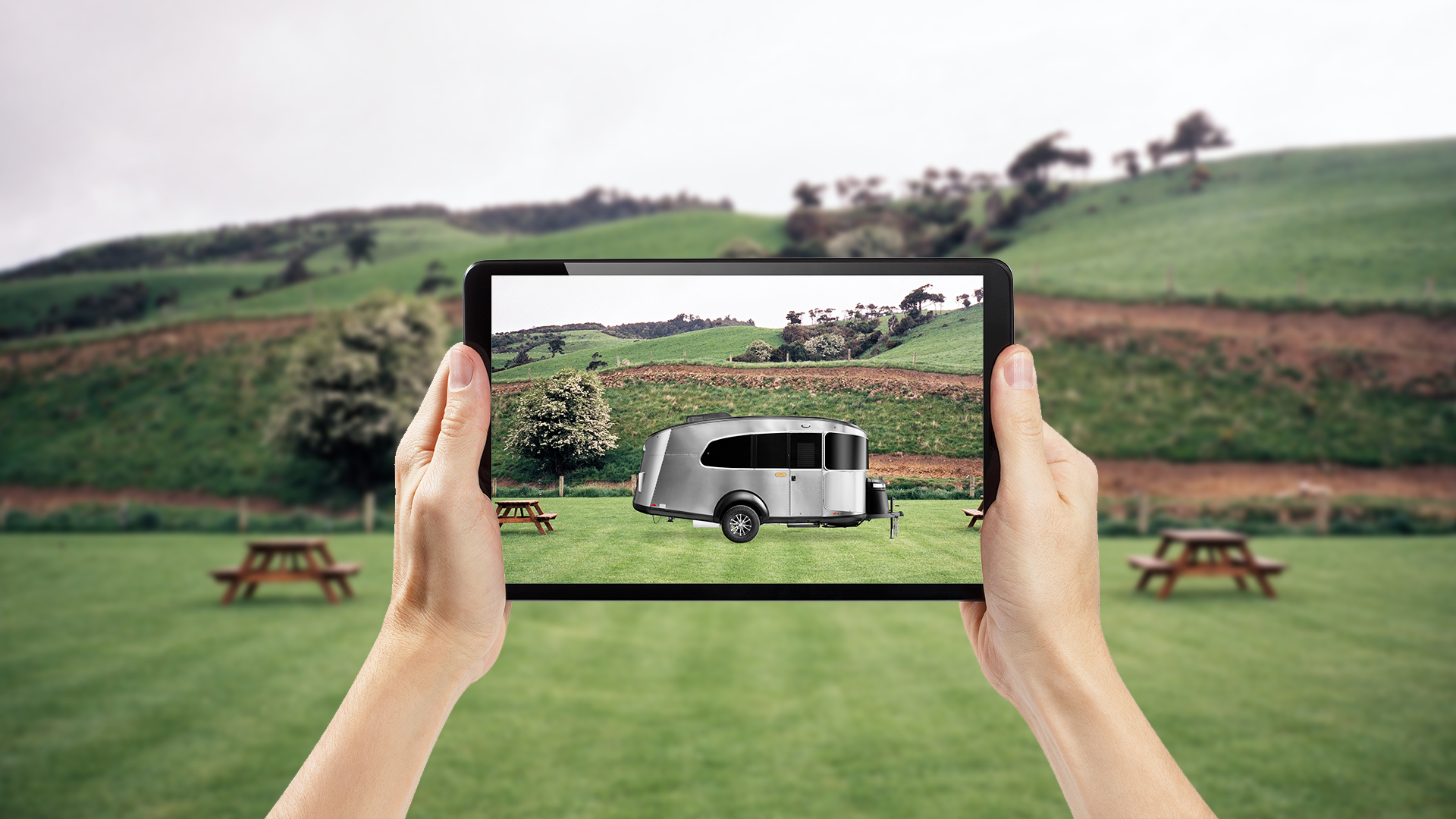 All you need to begin this digital exploration is a smartphone or tablet with a camera. The AR technology will use your smartphone or tablet to "see" your surroundings and overlay the Basecamp 20X into them. There's no need to download another app.
Virtually place the Basecamp 20X in your driveway at full scale. See what it looks like at your favorite campsite. Or put it on your desk to daydream about future adventures.
Starting the Basecamp 20X AR Experience
Whether you're an iPhone or Android user, you're a tap away from having a full-size Basecamp directly in front of you. Click below to get started.
On Desktop/Laptop 
Open the camera app on your iPhone or Android, point your camera at the QR code below, and then tap the pop-up which will open your default web browser.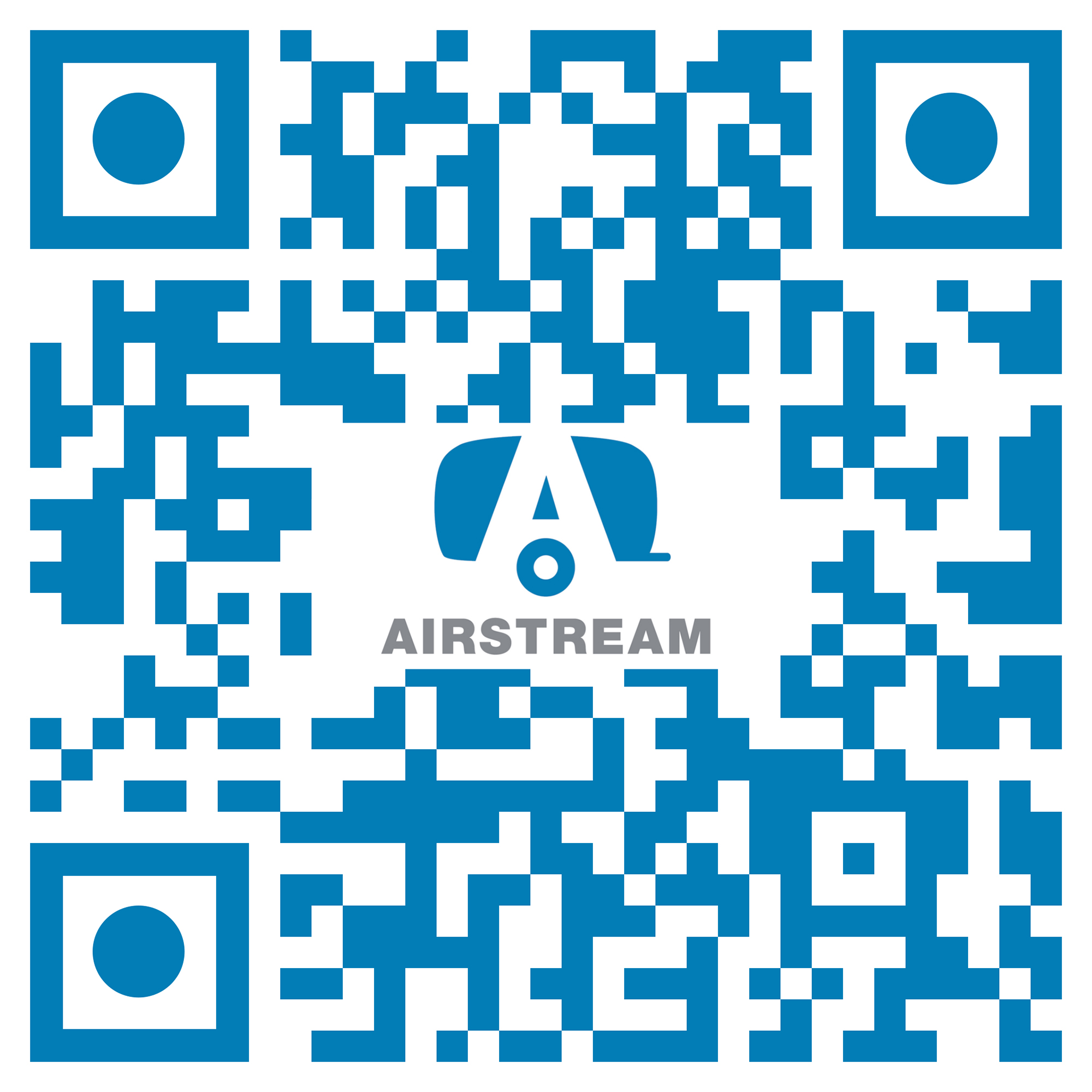 Save the experience to your smartphone or tablet's homepage as an "app icon" bookmark for quick access by following these quick steps:
Apple iPhone
Open the Basecamp AR link in the Safari app on your iPhone

Click the "Share" icon at the bottom of the page

Scroll to "Add to Home Screen"

The bookmark name will autofill with "AR Basecamp," but you may customize it as you'd like

Click "Add"
To learn how to add a home screen bookmark on your Android device, click here.
Simple AR Controls
Spin - drag one finger left to right

Zoom - drag two fingers top to bottom

Move - while touching and holding with three fingers, point the camera to your new location. Release.
Moving Inside the Shell and Animations
Viewing the Basecamp 20X's exterior is exciting, but moving through the virtual aluminum walls to see the inside is something special. 
Simply move your device (smartphone or tablet) through the wall, and you'll find yourself in the design-forward space of the 20-foot floor plan.
See details as small as the embroidered Basecamp logo on the rear seat cushions.

Take a peek through the front panoramic window to see what your view will be while cooking a delicious meal on the stovetop.

Watch the rear and front tables actively convert into sleeping spaces.
Once you've finished your virtual explorations, take the next step and schedule a visit with an authorized Airstream dealership. Outdoor adventure is calling, and the Basecamp 20 is ready to help you answer.