While you might think of travel trailers and large Class A RVs when you hear the words "RV park," smaller Sprinter Van Class B RVs like Airstream Touring Coaches fit right in at every campground, park, and destination you have on your list. In this post, we'll break down how to find great places to stay, no matter what kind of experience you're looking for.
If you want to use every amenity to the fullest…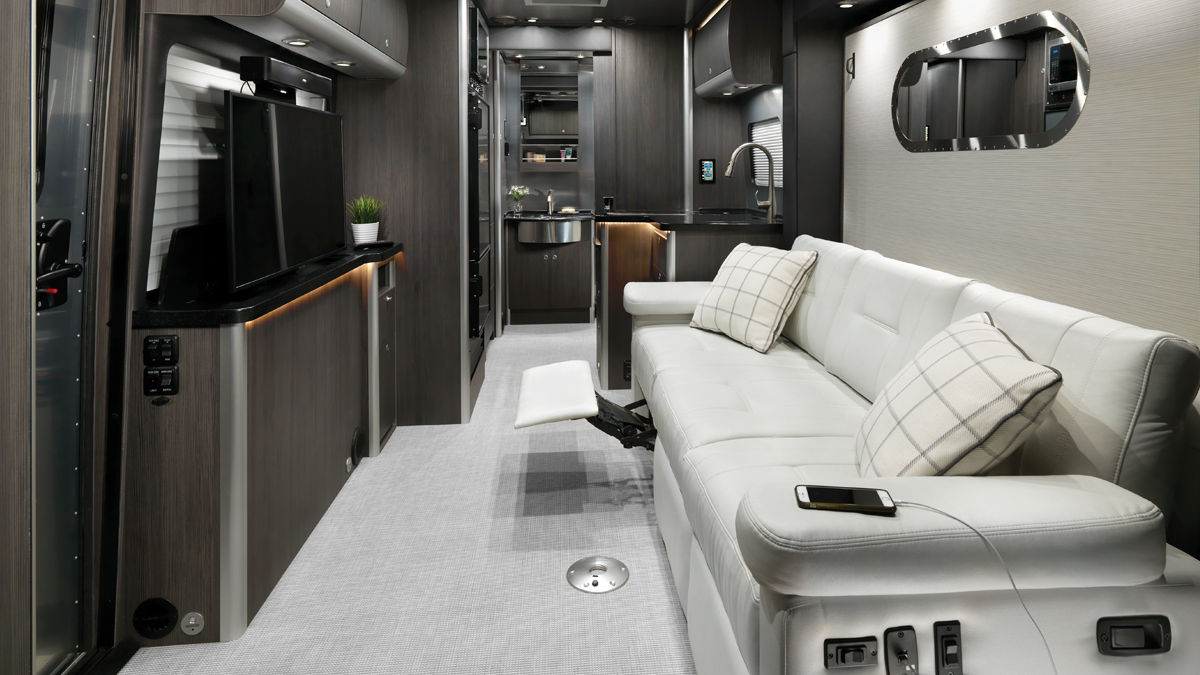 Each and every Airstream Touring Coach comes with an onboard galley (kitchen), lavvy (bathroom), sleeping space, lounge with TVs with entertainment, interior and exterior lighting, and air conditioning/climate control. 
While you can use things like lights and TVs on battery power, you'll need what's called "shore power" to use things like air conditioning to the fullest. Shore power is electricity provided by a campground. Campsites with "full hookups" usually include a plugin for electricity, as well as fresh water and sewer. 
When you're plugged in, you can use your Airstream Touring Coach just like you'd use your home. Run the A/C to keep things cool, stream your favorite shows on TV, and wash up after dinner. 
So where can you find shore power and full hookups? We recommend starting with Kampgrounds of America® (KOA). There are 500+ KOA campgrounds across North America with a wide variety of amenities including and beyond shore power. Some include swimming pools, grills, shower and bathroom facilities (so you can save room in your tanks), fire pits, and more. 
If you're looking to go off the grid…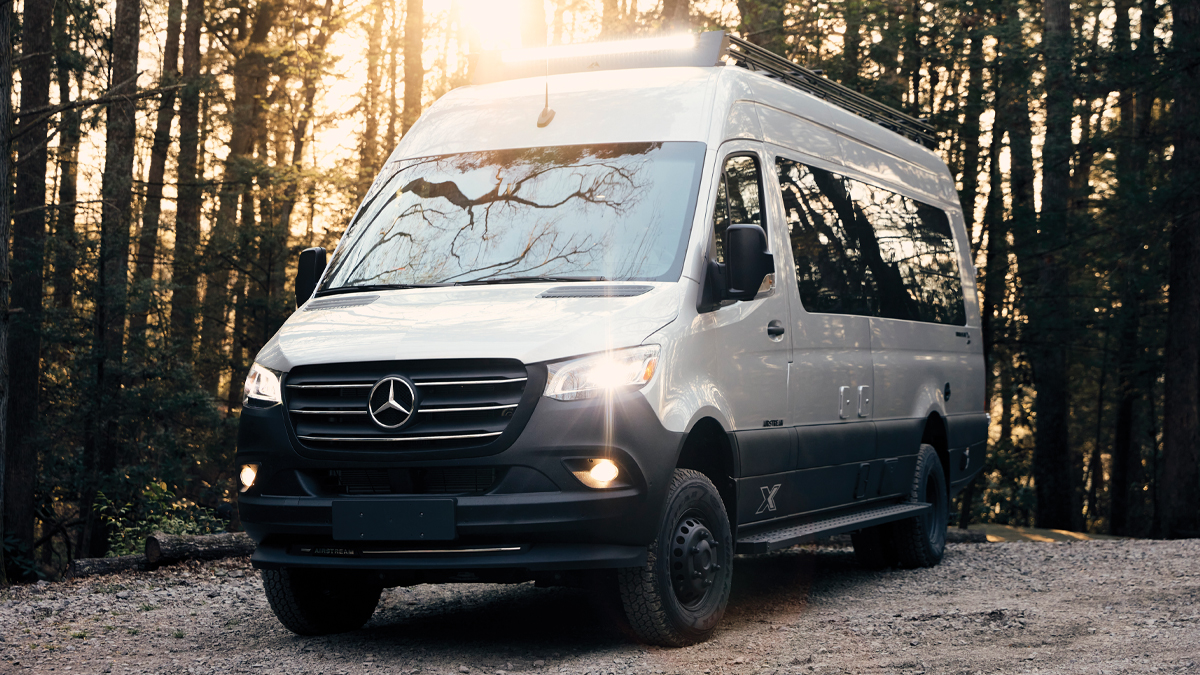 Have you tried boondocking yet? 
Boondocking, also known as dry camping, primitive camping, or free camping, is any time you're camping without traditional power, water, and sewer hookups. So it's the opposite of the plugged-in experience we just described above. You can easily boondock in any Airstream Touring Coach and still have a comfortable, unforgettable experience in more wide open spaces away from other campers. 
The beauty of boondocking in your touring coach is you have all the essential functions – a place to make meals inside if you need it, a bathroom to wash up after a long day of exploring, and a spacious place to rest up for the night that's way more secure and private than tent camping.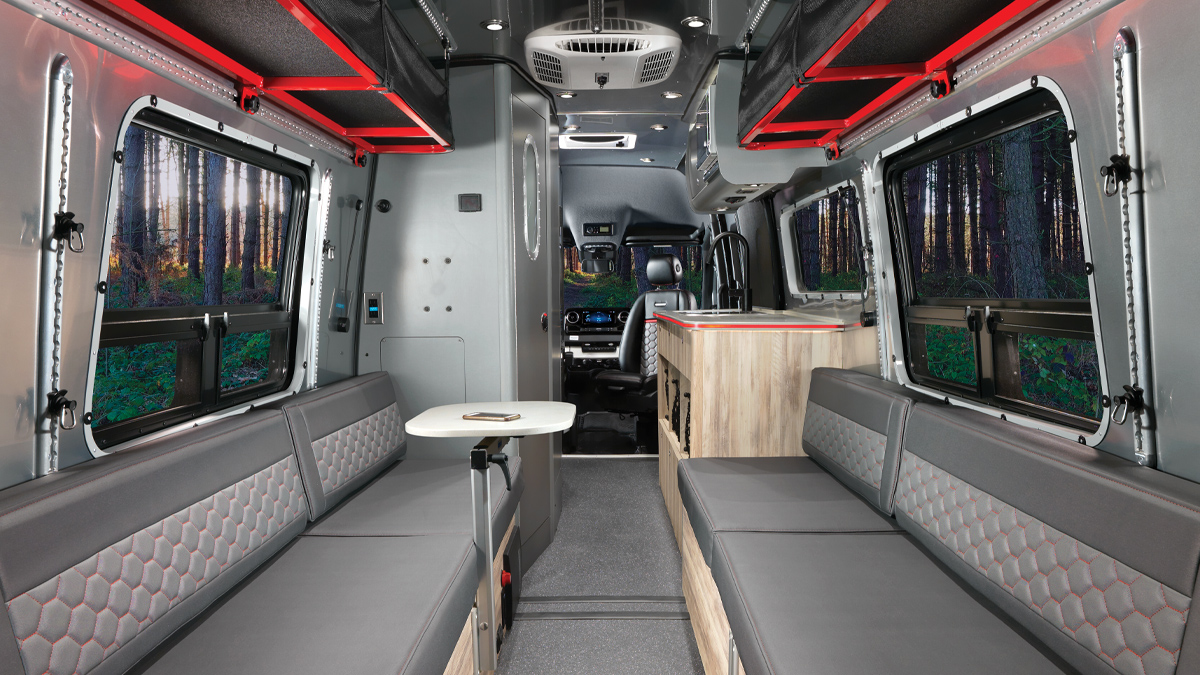 How do you find the perfect boondocking spot? Amazing spots are often on Bureau of Land Management land, which tends to surround national and state parks and boast epic views. There's a whole section in our Airstream Boondocking Guide on how to find a great boondocking spot. You can also check out this post for more tips: Planning Your First Boondocking Trip.
If you're checking places off the bucket list…
Have you seen the Grand Canyon with your own eyes? How about the stalactites of Mammoth Cave? There are 59 national parks across the 50 United States, and many include RV campgrounds where you can stay inside – or just outside – the park. That means the national park becomes your backyard, with views, nature, and things to do right outside your door. You can hit the trails before the day tourists get there, and feel no pressure to leave after the sun goes down.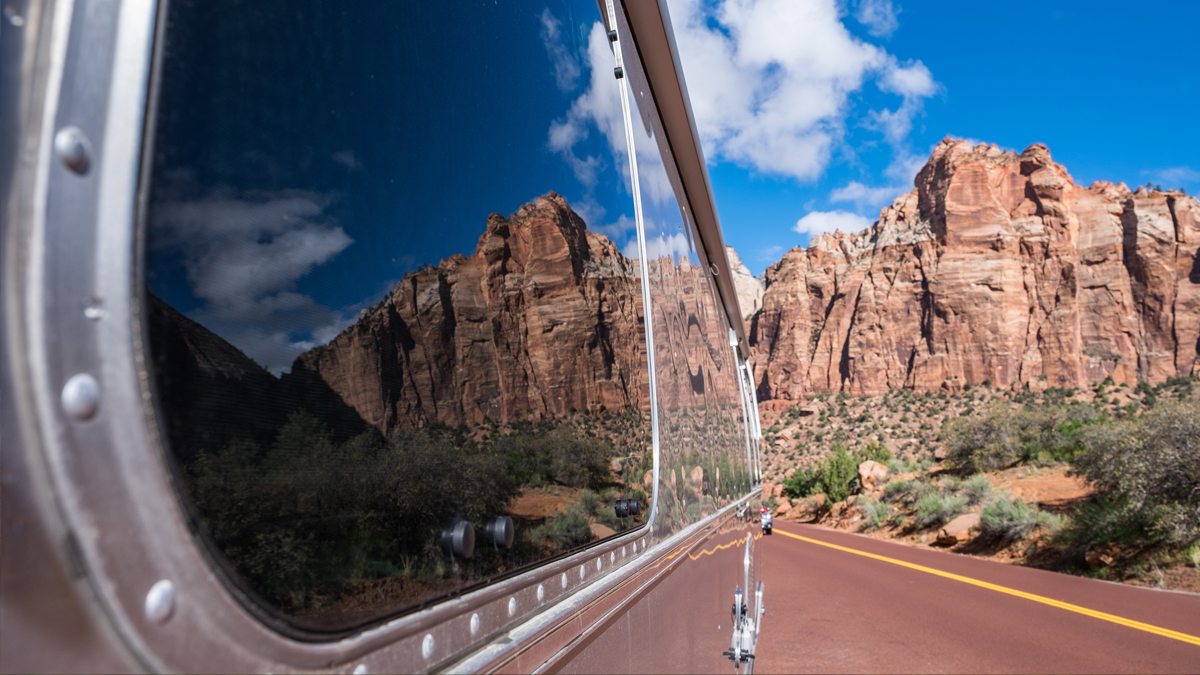 Zion National Park
Another bonus, your Airstream Touring Coach won't take up too much room, so you can fit right into campgrounds with limited space in prime locations. With every amenity you need on board, you can worry less about finding a campsite with extras and focus more on the wonder of the national park you're visiting.
Ready to plan your first national park trip? Check out our Favorite National Parks Guide, with quick hits about what to see and do at our favorite national parks. Or search any park on the National Park Service website.
If you'd like to stay closer to home…
We can't say enough good things about state parks. There's one or more in every single state, usually within a day's drive. That makes state parks perfect for some of your first camping trips in your Airstream Touring Coach, as well as regular go-to for weekends away from the everyday grind.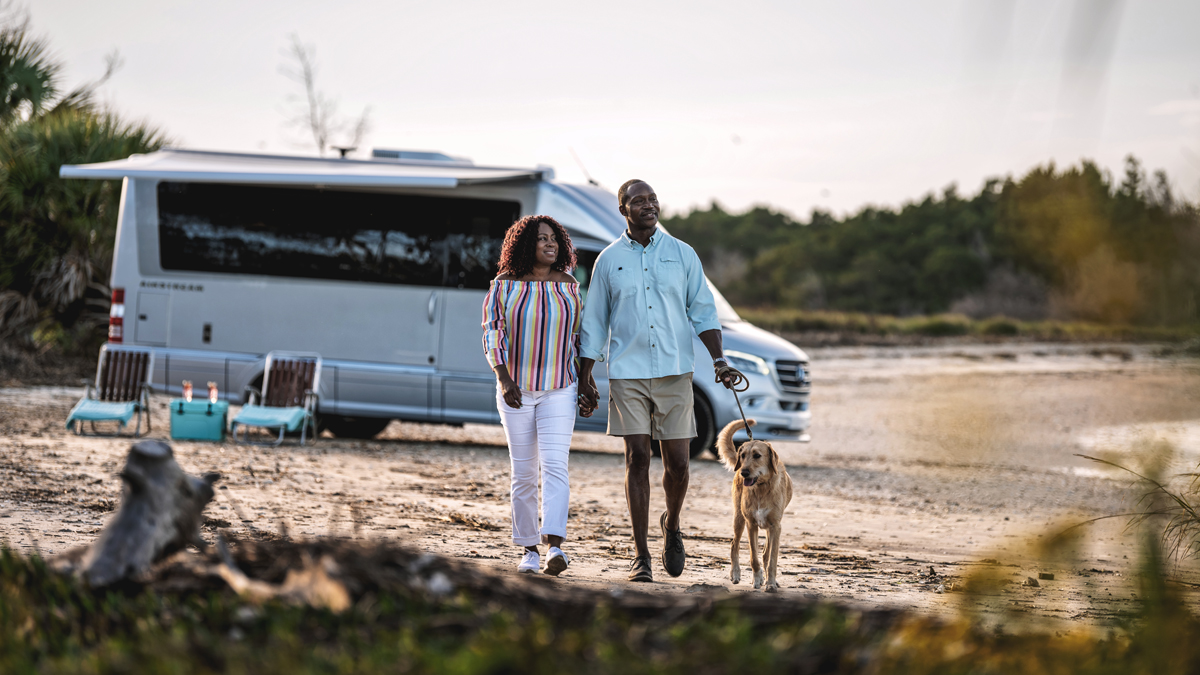 Another great way to inspire a great trip is to pick a region first. Our "Best Camping" blogs feature campgrounds and campsites in a variety of regions around the country according to the season. You can make sure you catch the changing leaves of an Indiana fall, or catch fish during peak season in Washington. 
Start with our most recent "Best Camping" posts:
The Best 2021 Spring Airstream Camping
The Best 2021 Winter Airstream Camping
If you're not an Airstream Touring Coach Owner yet…
Did this get the wheels turning, so to speak? Then your next step is to take an in-person look at an Airstream Touring Coach, and take a test drive. Find your Airstream dealer and get your dream started!