If Airstream Ambassadors Jim and Chelsea had a theme song, it would probably be the Shaker hymn, Simple Gifts.
Tis the gift to be simple, tis the gift to free
Tis the gift to come down where we ought to be
For several months now, this intentional couple has been following America's highways and byways in pursuit of their true bliss – an unfettered minimalist lifestyle brimming with experiences, adventure and connection.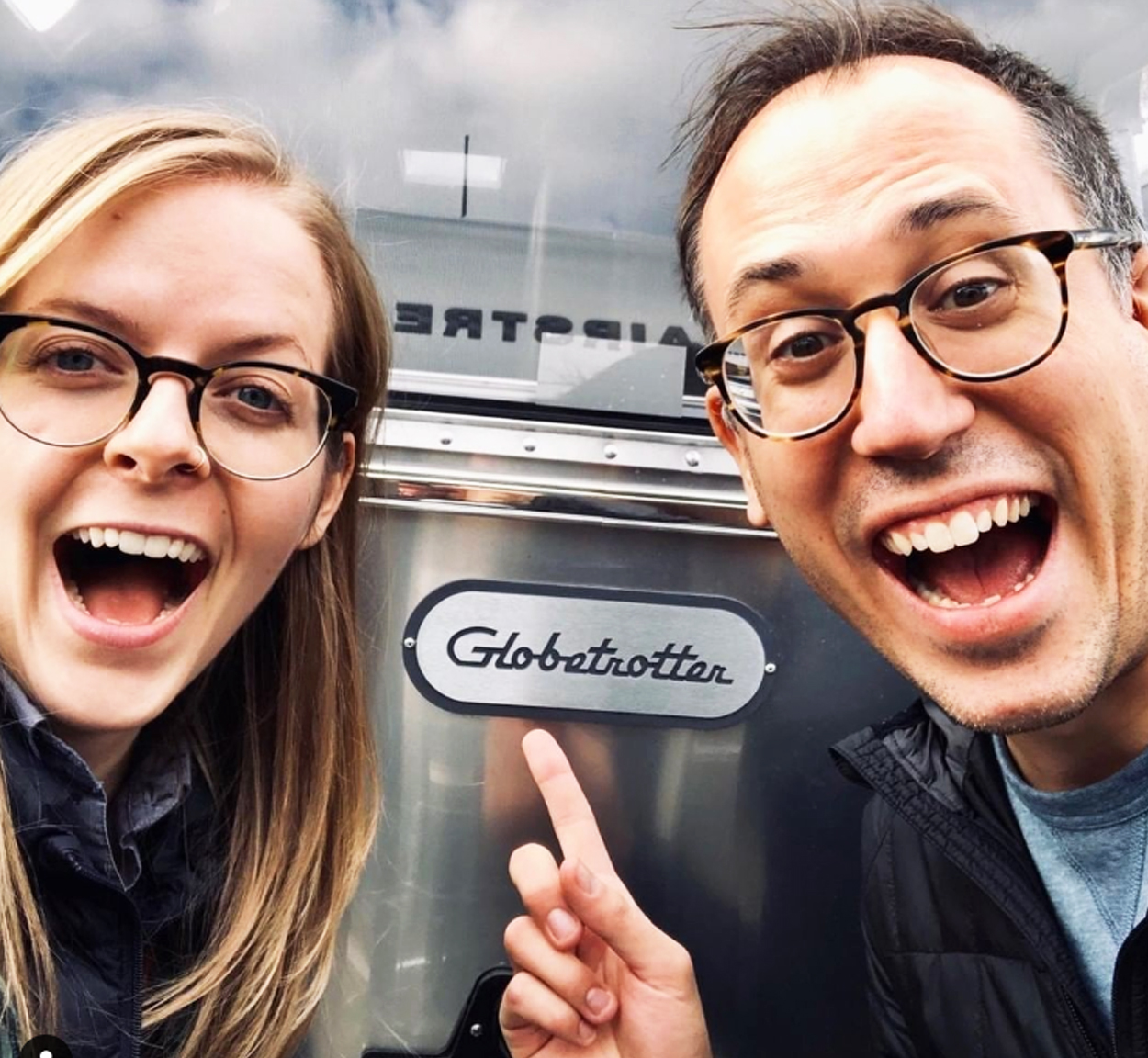 "We don't want to be constrained or bound as to where we can go," says Jim. "We are now free from being trapped in one location. And we want simplicity to drive the decisions we make and the choices we have."
Adds Chelsea: "This comes from a free and simple heart. I think we both felt like, if we can work remotely, then why wouldn't we do the things we love, like travel?  Why wouldn't we just explore?"
The couple's journey to this new life began in New York City, where Jim is a pastor at the historic Riverside Church. In 2018, Chelsea, who had just wrapped up her MFA in creative non-fiction, felt a familiar pang.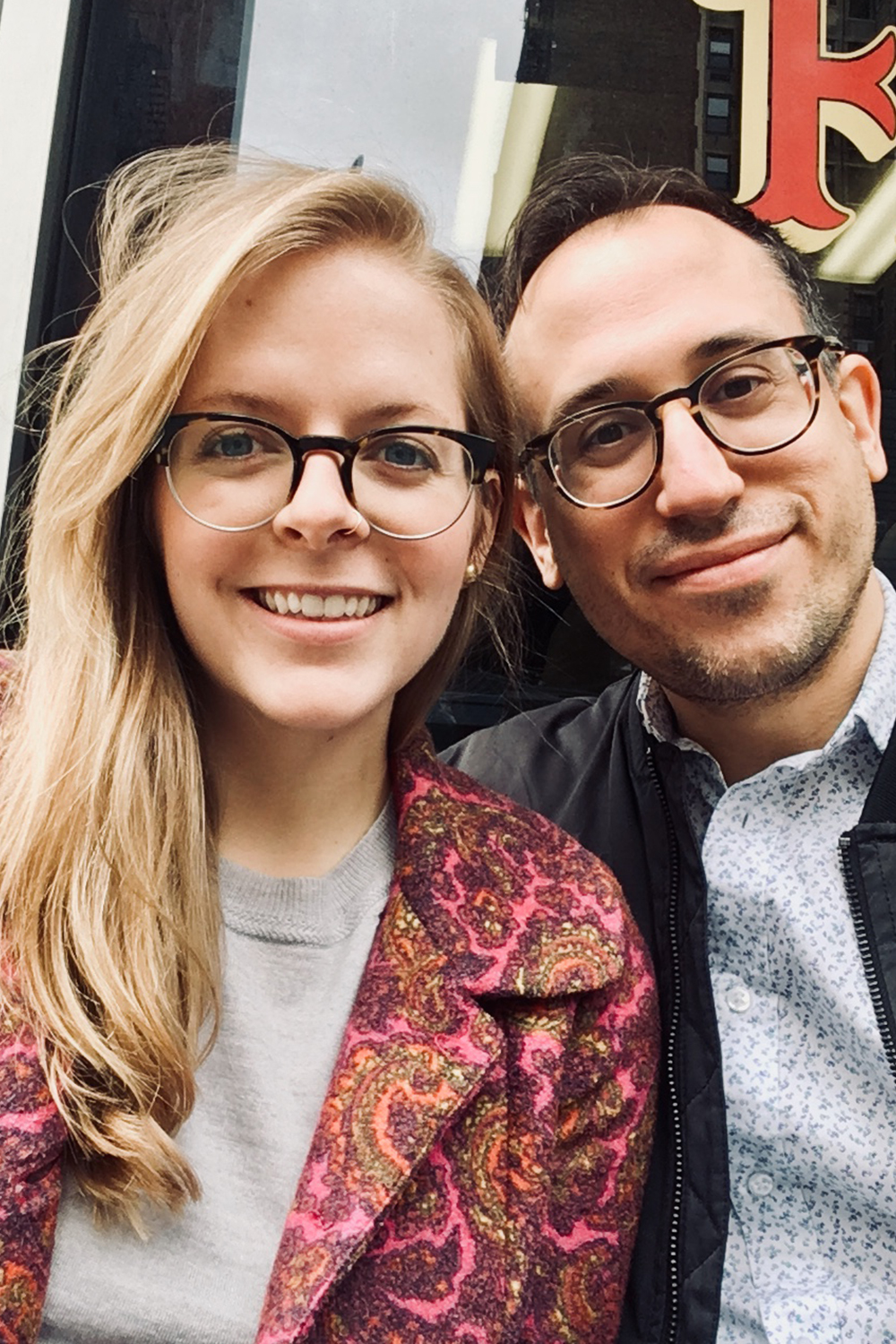 "Every three to five years, I get this major itch to do something," says Chelsea. "I get this urge to travel and explore, and that's something Jim and I had always wanted to do together. I was feeling so anxious and bogged down living in New York City. I told Jim, 'We need to get out. We need to get into the outdoors.'"
And, so they did. Jim and Chelsea ordered a 27' Globetrotter and, while they awaited delivery, began reordering their lives. While a minister's work is typically done face-to-face, Jim convinced his church to create a role that allows him to work remotely. As Riverside's first Digital Minister, he tends to the flock by creating online content, including videos and podcasts. As part of this arrangement, Jim makes in-person appearances at Riverside every few months.
"A lot of people who would like to live on the road never take that step," says Jim. "They feel like there is no way out of their work situation. My advice is to be a little more creative and play a long game."
Downsizing, another challenge of transitioning to life on the road, proved a non-issue for this couple. Both are minimalists who make Marie Kondo seem like a hoarder. A few years ago, Jim winnowed his possessions to 100 items. Chelsea has been similarly aggressive in separating her property wheat from the chaff.
"For us, downsizing for the Airstream was fun,' says Chelsea. "It was like, how can we take only what we need and move into this 196-square-foot space and still have it feel spacious. We never wanted the Globetrotter to feel cluttered. Even now, we still have storage under the bed that's not being used."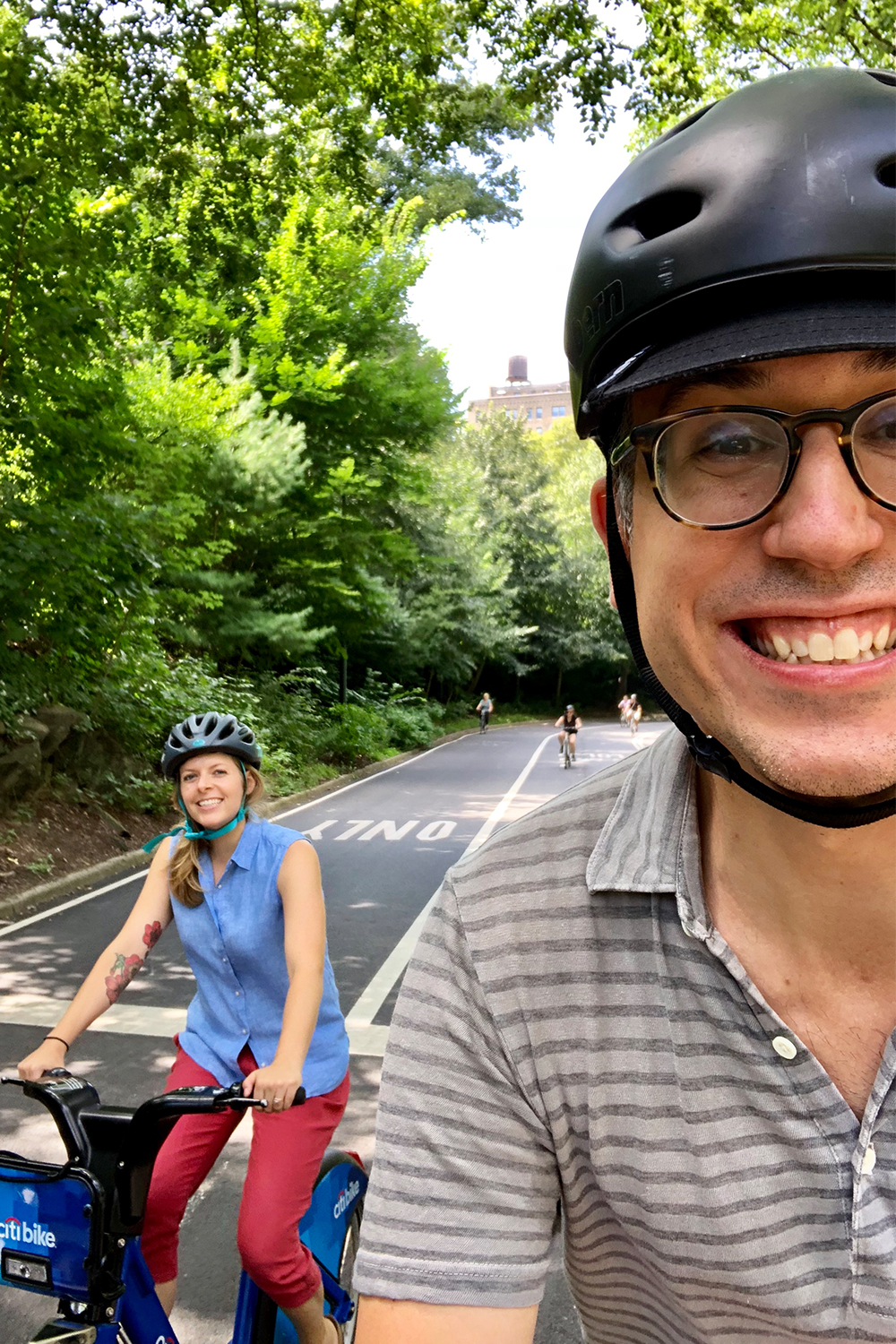 In keeping with their minimalist/utilitarian ethos, Jim and Chelsea removed their Airstream's under-used convection oven, living room TV, and DVD player. The resulting space has been repurposed.
"I'd rather have a piece of art on the wall instead of a TV," says Chelsea.
The Globetrotter arrived in June 2019 and was promptly christened Jolly in memory of Chelsea's grandfather, who was an avid camper. By early July, these self-described RV "newbies" were on the road full-time.
"We had never towed anything," says Chelsea. "We had never even driven a truck!"
Fortunately, the answer to most any question or problem could be found on the internet, courtesy of other Airstreamers. Jim and Chelsea's interaction with those helpful fellow travelers provided the couple's introduction to a special group of people.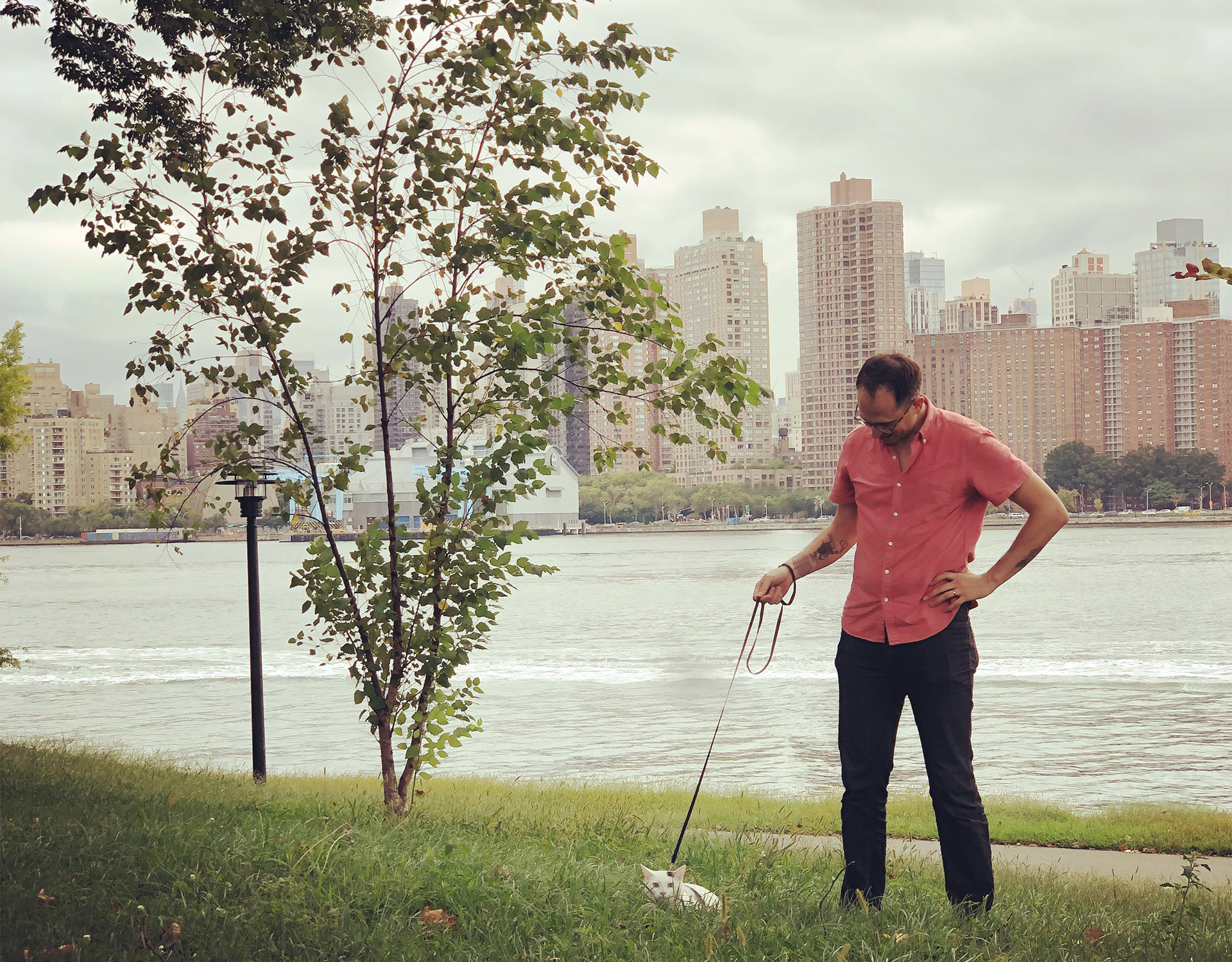 "It's been pretty incredible to see how available and supportive the Airstream community has been," says Chelsea. "In New York, we were surrounded by so many people, but we both felt very alone. I feel like part of a community now more than I ever did living in New York. Even though it's been mostly virtual for us, it still feels we have a community. It's amazing."
The couple is eager to spend facetime with their new friends.
"We were just sitting around the campfire last night, and we're like, 'Man, we are ready to have physical bodies around the campfire with us. We're ready to have a drink with real people.' That will be great; we're looking forward to that."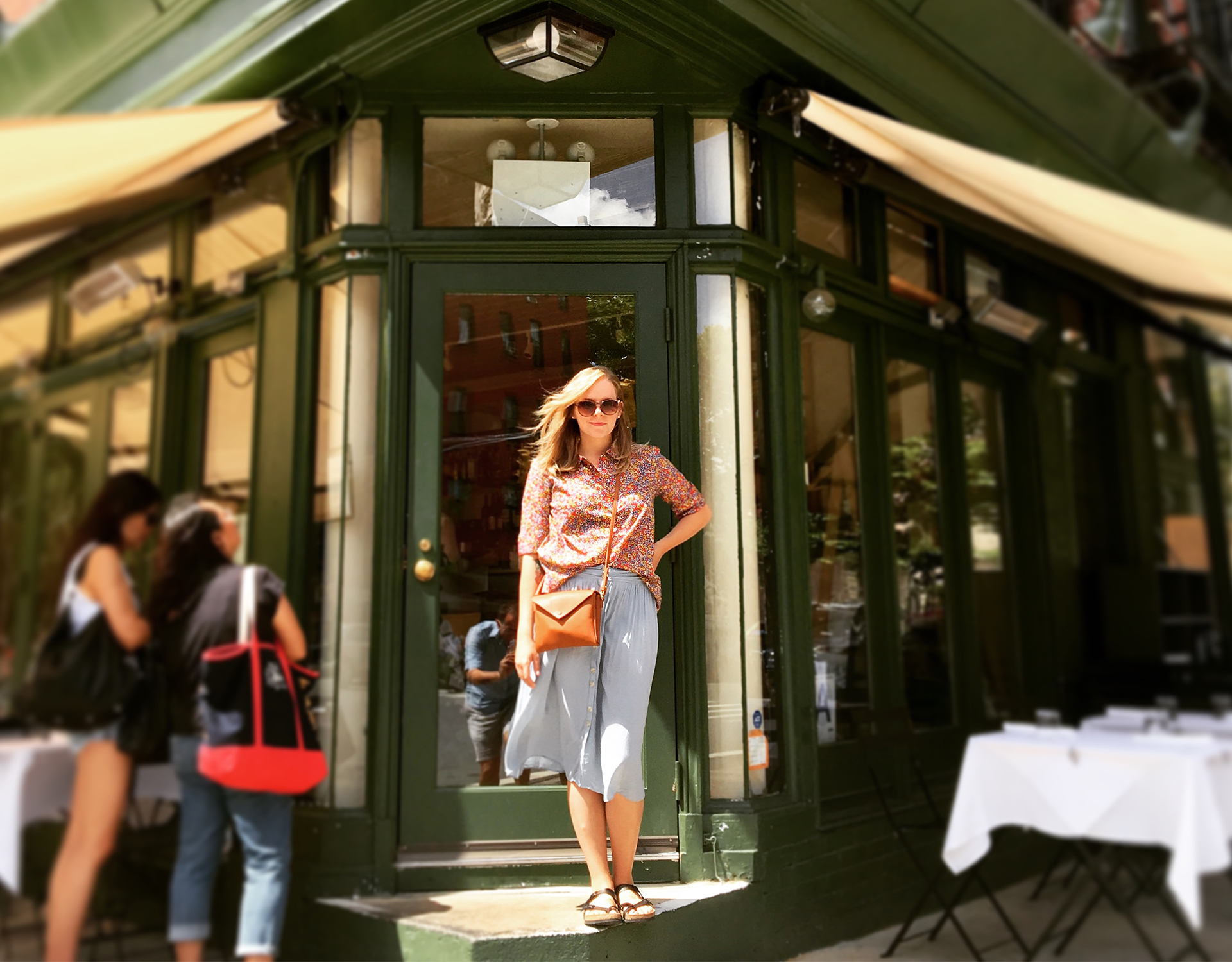 Jim and Chelsea have been documenting their Airstream experiences online under the Free & Simple brand. While they describe the posts as a "digital scrapbook" for their future selves, these YouTube videos and other social media content nurture the couple's connection to the Airstream community and allow them to give back by sharing what they have learned on the road. One delightful example: Jim and Chelsea recruited fellow full-timers to appear in a music video about Airstream living.Jolly's maiden voyage took Jim and Chelsea across Pennsylvania and Ohio to Michigan, where both have family. After a lengthy visit, they began meandering back east, hitting several National Parks on their way to a holiday rendezvous with family in Myrtle Beach, SC. They plan to spend the depths of winter "somewhere warm" before heading back to Michigan in the spring for more family time.
A few months into their journey, Jim and Chelsea have settled into something of a routine. They like to stay at a location for about two weeks, which gives them time to get to know the area and its people. On a typical day, the couple is up at sunrise to feed their two cats and exercise. When they finish working, the couple heads out to explore and mingle with local residents.
The vegetarian-almost-vegan duo makes most of their meals in the Globetrotter – smoothies for breakfast, a simple dish made with local fresh ingredients for dinner.
The Minimalist Baker's Everyday Cooking is their go-to cookbook.
Bedtime comes about 9pm. The end of the day often finds Jim and Chelsea deeply appreciative of their new life, and all the future may hold on this journey.
"The main feeling we have at this point in our Airstream journey is gratitude," says Chelsea. "We just feel so happy and grateful to be on this adventure."
Jim and Chelsea continue to explore, learn, grow, and contribute with full hearts. They are building a life centered not on material things but on connection, community and experiences.
To turn, turn will be our delight
Till by turning, turning we come round right
When we find ourselves in the place just right, 
T'will be in the valley of love and delight.
Seems the Shakers knew Jim and Chelsea's itinerary in advance.
Follow along with Jim and Chelsea as they continue their Airstream adventures.