When it comes to Nevada, Las Vegas gets all the attention. But don't be fooled – Nevada has a lot to offer beyond the glitz and glitter of the Strip. For the Airstreamer, Nevada is a particularly attractive place to explore, with plenty of wide open spaces, quirky roadside attractions, Wild West flavor, and excellent boondocking opportunities.
That's why Airstream partnered with TravelNevada and Matador Network to spread the word about Nevada's wealth of adventures, cultural attractions, and desert ambiance. Check out the video below featuring Nest by Airstream for some Valentine's Day inspiration – and then check out our recommendations for sights beyond the Las Vegas lights.
US 95 heads north out of Las Vegas. It's been dubbed the Free-Range Art Highway because of the sheer number of funky art installations along the way. The first stop is Beatty, Nevada, near the entrance to Death Valley.
If you're looking for Wild West charm, Beatty is the place to be. The town has a long, colorful history starting in the early 1900s when miners were lured by the siren song of gold. The Beatty Museum and Historical Society gives visitors a taste of what life was like during the gold rush through photos, documents, and artifacts.
Not far away is a real, honest to goodness ghost town. Rhyolite was booming from 1906 to 1916, when people flocked here in hopes of striking it rich. Buildings were erected, businesses popped up – and just as quickly everyone left when the gold mines eventually starting coming up empty. They left behind a shell of a town, and today Rhyolite stands as an eerie remnant of the past.
If you're hungry – or thirsty after a hot day of exploring ghost towns – check out Happy Burrow Chili and Beer, where the chili's always hot and the beer is always cold.
From there, head to the Goldwell Open Air Museum, where art pieces were created by a collective of Belgian artists led by Albert Szukalski. Strange and spooky, the figures have long drawn art enthusiasts. Today, new pieces are constantly being constructed by a new generation of artists.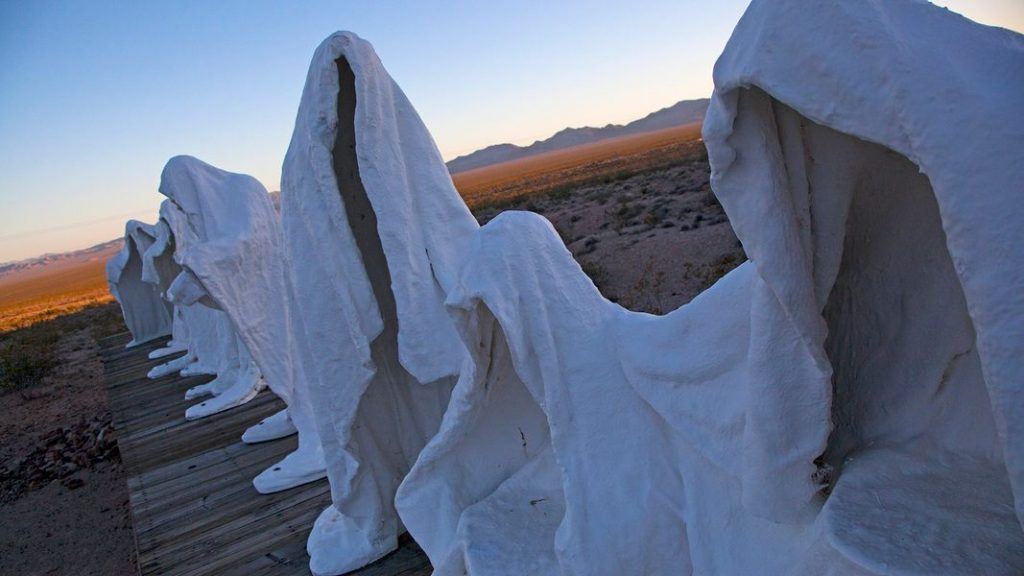 Follow US 95 north out of Beatty, and you'll eventually come to Goldfield – another under-the-radar Nevada gem. Made famous by the Earp brothers of Tombstone fame, Goldfield is full of rich history and beautiful turn of the 20th century buildings. It's also home to the International Car Forest of the Last Church. More Stonehenge than Sunday morning, the International Car Forest is the project of two artists who've balanced more than 40 cars, trucks, and vans on their nose or stacked them on top of each other. Each car has been painted and repainted by artists over the years.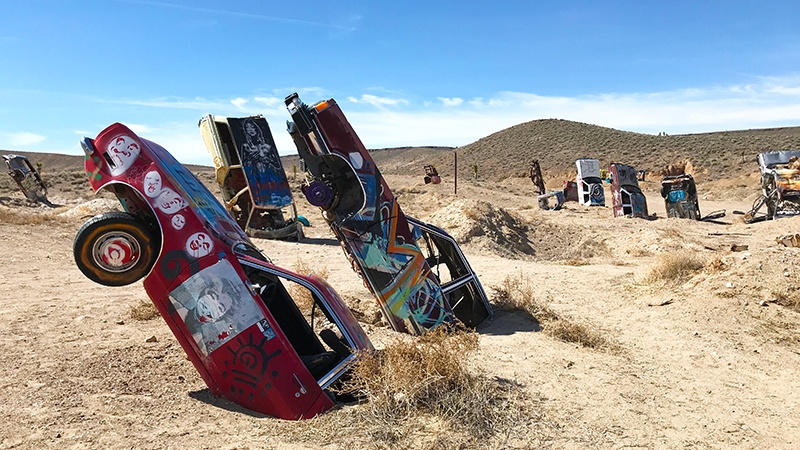 Keep traveling up 95 to Mina, where you can grab a bite to eat at S'Socorro's Burger Hut. Or continue on to Tonopah, where you'll find several great mining museums, as well as great food and great beer at the Tonopah Brewing Company. Take a growler to fill up for your campsite.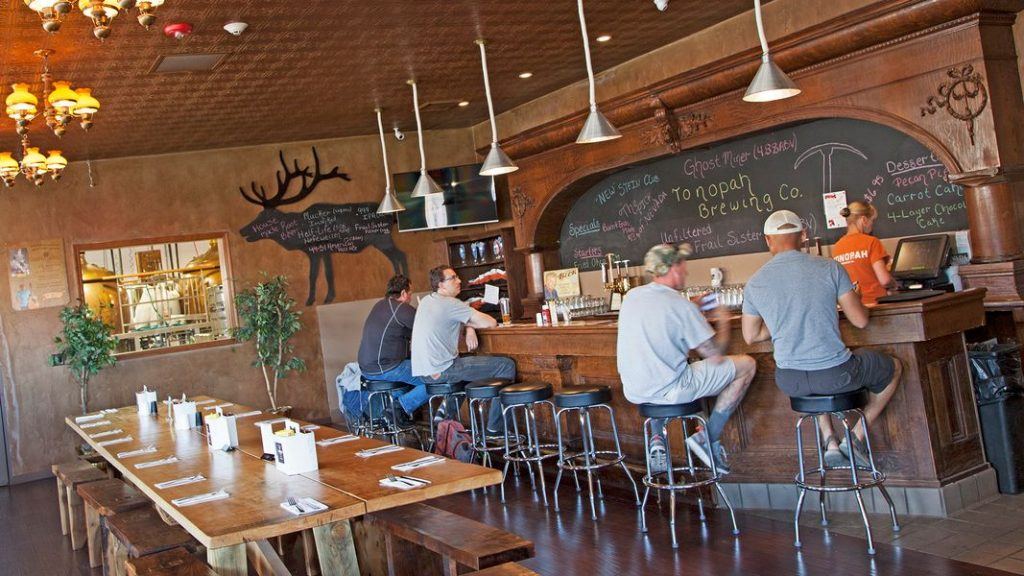 Looking to find even more beautiful places around Nevada? Discover what's waiting for you just outside the city lights with TravelNevada.