Packing only the essentials. Pitching a tent rain or shine. Sleeping on Mother Earth. Hardcore camping is not for everyone. But enjoying the great outdoors – from peaceful nights and star-filled skies to laidback without an agenda? Almost everyone could use a little more of that in their lives.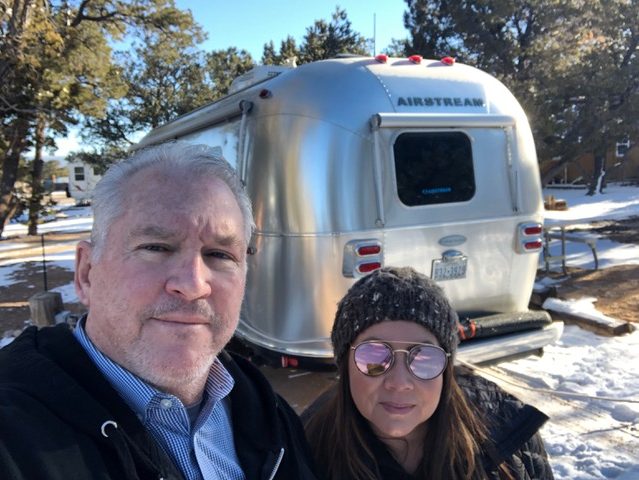 When retired Army Colonel Tim Clemente took his wife Anita camping the first time 18 years ago, he discovered this exact dichotomy – one can love the outdoors and simultaneously hate camping.
Tim knew the rigors of camping. He spent 20 years as an Army Civil Affairs officer, and recalls his work with a sense of nostalgia and wonder.                                                                                              
"Our Army Airborne Civil Affairs unit was jumping out of airplanes and having all kinds of fun – and getting paid for it," he reminisced.
The first time he took his wife camping he wanted to soften the experience for her. He brought along an Army sleeping mat.
"I was like, 'This is great being out in nature!' and my wife was like, 'That ground is hard'," Tim said, laughing. "And then she said, "If you're going to take me camping then you're going to have to get an RV."
Happy to oblige and keep his wife content and looking forward to their next outdoor adventure, Tim and Anita began the quest for a travel trailer.
"I made the mistake of showing her an Airstream," Tim recalls with a laugh. "She said, 'That's the one I want,' and I said, 'oh crap.'"
Tim relented and so began their Airstream journey.
From tent camping to owning a 28-foot Flying Cloud, the way Tim and Anita camp has changed. But their desire to seek the next adventure has stayed the same. Tim says that sense of adventure developed over the course of his time in the military.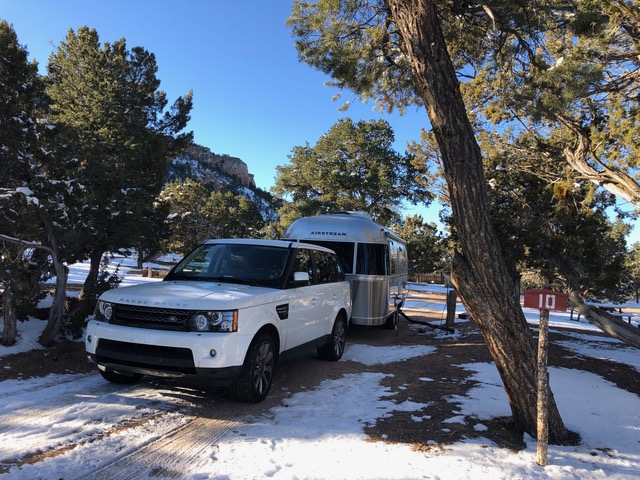 After active duty in the Air Force Security Police career field, Tim earned his bachelor's degree and became an engineer officer. He was a combat engineer until his unit was deactivated and he joined Army Special Operations as a Civil Affairs officer.
Building schools in Thailand, digging wells in the Philippines and assisting in medical missions in a variety of countries, Tim spent 11 years traveling throughout the Pacific completing engineering and medical missions with local governments in need.
In 2018, Tim retired as a full colonel.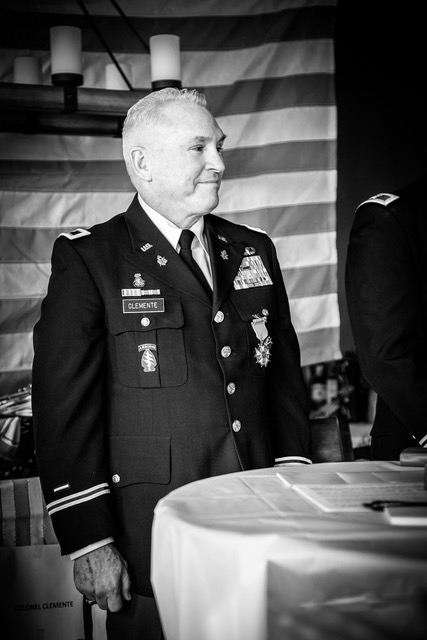 "I went as high as I could go before I got too old and they kicked me out," he chuckled.
In the corporate world now, Tim is a Board Certified Safety Professional (CSP) for a mechanical electrical and plumbing company. He's responsible for construction and fleet safety, maintaining over 500 vehicles and ensuring "everyone gets home safe," he said.
So when the weekend hits, it's time to push pause and do some adventuring – the way he did before.
"As a Civil Affairs guy we do a lot of research about the host country and the places we go," Tim said. "So when we go camping as a family, we pretty much like to go to all the historical places and do a deep dive on the history behind the local site. At Eisenhower's birthplace, we were able to park the Airstream right in front of his house."
With their youngest daughter along, the Clementes have been traveling throughout their home state of Texas visiting state parks. His college-age daughter has nearly 100 different Junior Ranger badges.
Anita loves the retro style and creature comforts of their Airstream, while Tim appreciates the craftsmanship and quality.
"It's kind of bullet proof from a maintenance perspective," he says. They recently added a portable generator to their Airstream so they can boondock off the grid whenever an adventure awaits.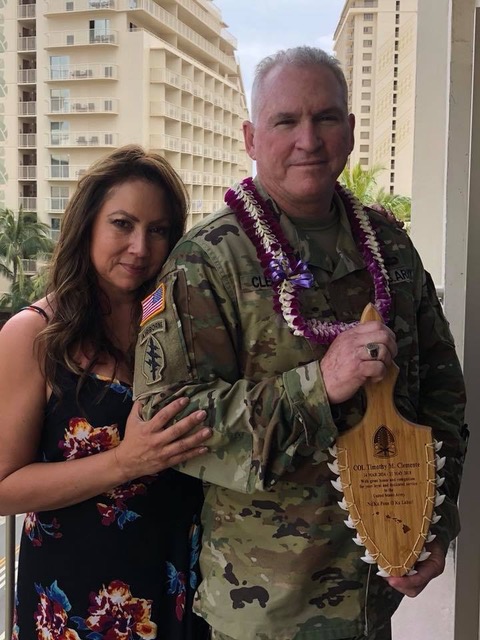 Right now the Clementes spend their weekends "practicing," Tim said, so that in three years when he's retired they can lock up the house and "just go."
---
Thank you for your service, Tim!
Get started with Airstream Salute by verifying your military or first responder status.