If beach style makes you feel instantly more relaxed, you'll find a kindred spirit in the Airstream Tommy Bahama Relax Edition Travel Trailer. Two brands that are committed to living the good life come together in a trailer that feels as inviting and easygoing as it does luxurious. Take the beach vibes with you, no matter where you're headed.
Choose your floor plan
The spacious 27FB floor plan includes a rear hatch and plenty of space to spread out or invite the party inside. The 19CB floor plan is compact, easy to tow, and ready to take the party anywhere. Explore them both and choose your perfect fit.


Tommy Bahama 27FB Spotlight Video
Tour the Tommy Bahama 27FB Floor Plan and see the easygoing design choices and special features exclusive to the Relax Edition.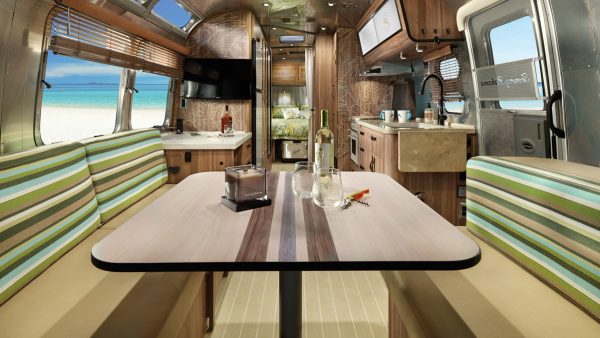 Tommy Bahama style meets Airstream quality
The Relax Edition brings Tommy Bahama beach style and Airstream classic design and quality together beautifully. Warm wood cabinetry is handcrafted to fit inside the iconic aluminum shell. Natural textures live right alongside high-end technology and appliances. And it's all designed to last for a lifetime.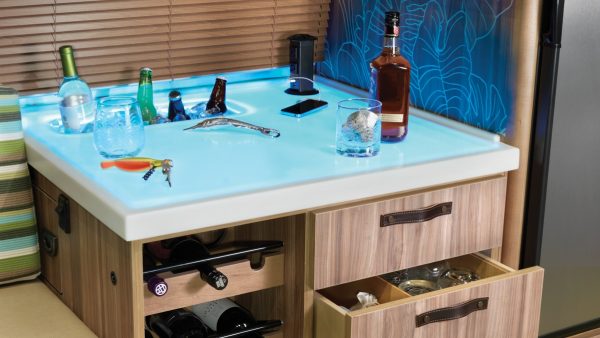 Built for entertaining
Step inside the Relax Edition and you'll instantly want to invite your friends along with you. Built-in bars are part of the design, a rear hatch brings the outside in, and the sound system and TVs keep everyone entertained. It's the ultimate beach party venue that travels along wherever you go.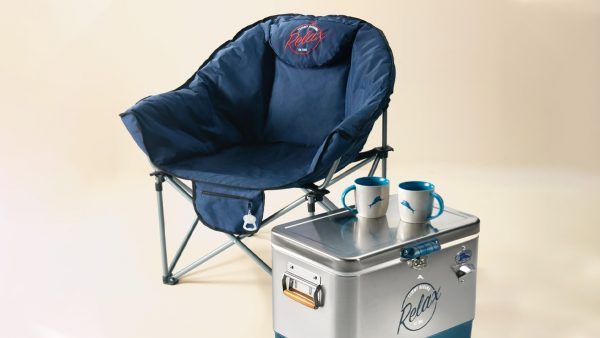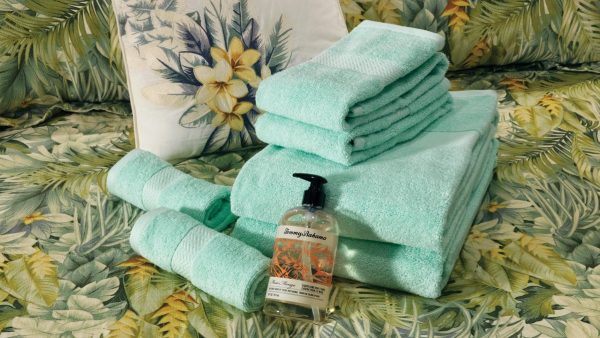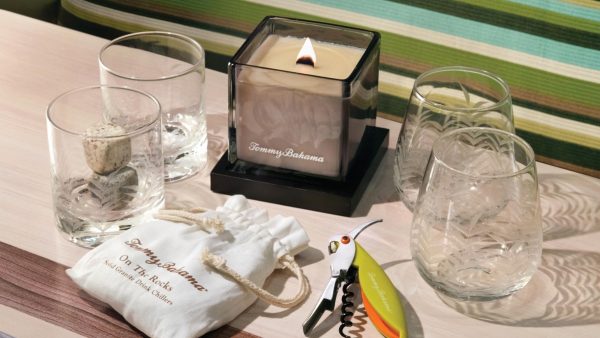 Tommy Bahama Accessory Kit
An exclusive Tommy Bahama Accessory Kit comes with every Relax Edition travel trailer. You get two oversized outdoor lounge chairs, a cooler, towels, candles, glassware, barware, and more. Each item has a thoughtful place inside the trailer.
Polk® Factory-tuned Stereo
Bluetooth®, Satellite, CD, and AM/FM
Light-up Bar Top
Turns a beautiful ocean blue
Matte-finish Wood Cabinetry
Warm wood tones throughout
USB and 110V Outlets
Charge devices and use appliances with ease
Special Tommy Bahama Graphics
Window, wall, locker, and awning accents
Solar Pre-wire Kit
Optional solar panel and battery upgrade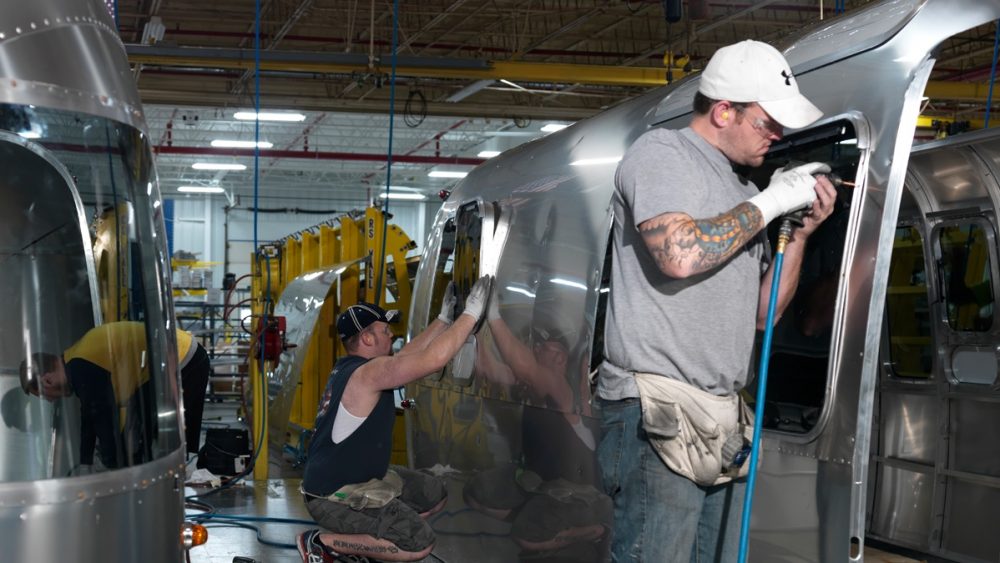 Quality that lasts for generations
Airstream travel trailers from the 1930s are still on the road today. How? Because we build our products the right way – not the easy way.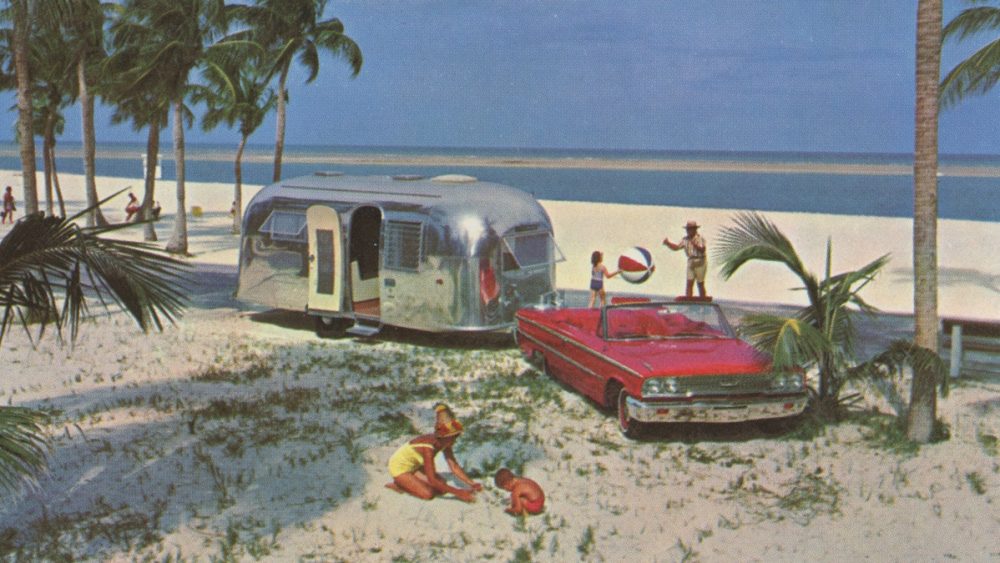 Timeless modern design
Airstream travel trailers have long been an icon of clean, streamlined design that turns heads on the highway.
Tommy Bahama Edition Videos
Tommy Bahama Relax Edition 27FB Spotlight: Tour all the key features of the Tommy Bahama 27FB, inside and out
Tommy Bahama Relax Edition 19CB Spotlight: Walk through the smaller, nimbler Tommy Bahama Relax Edition in detail
The Airstream Tommy Bahama Experience: What if your only destination was relaxation?