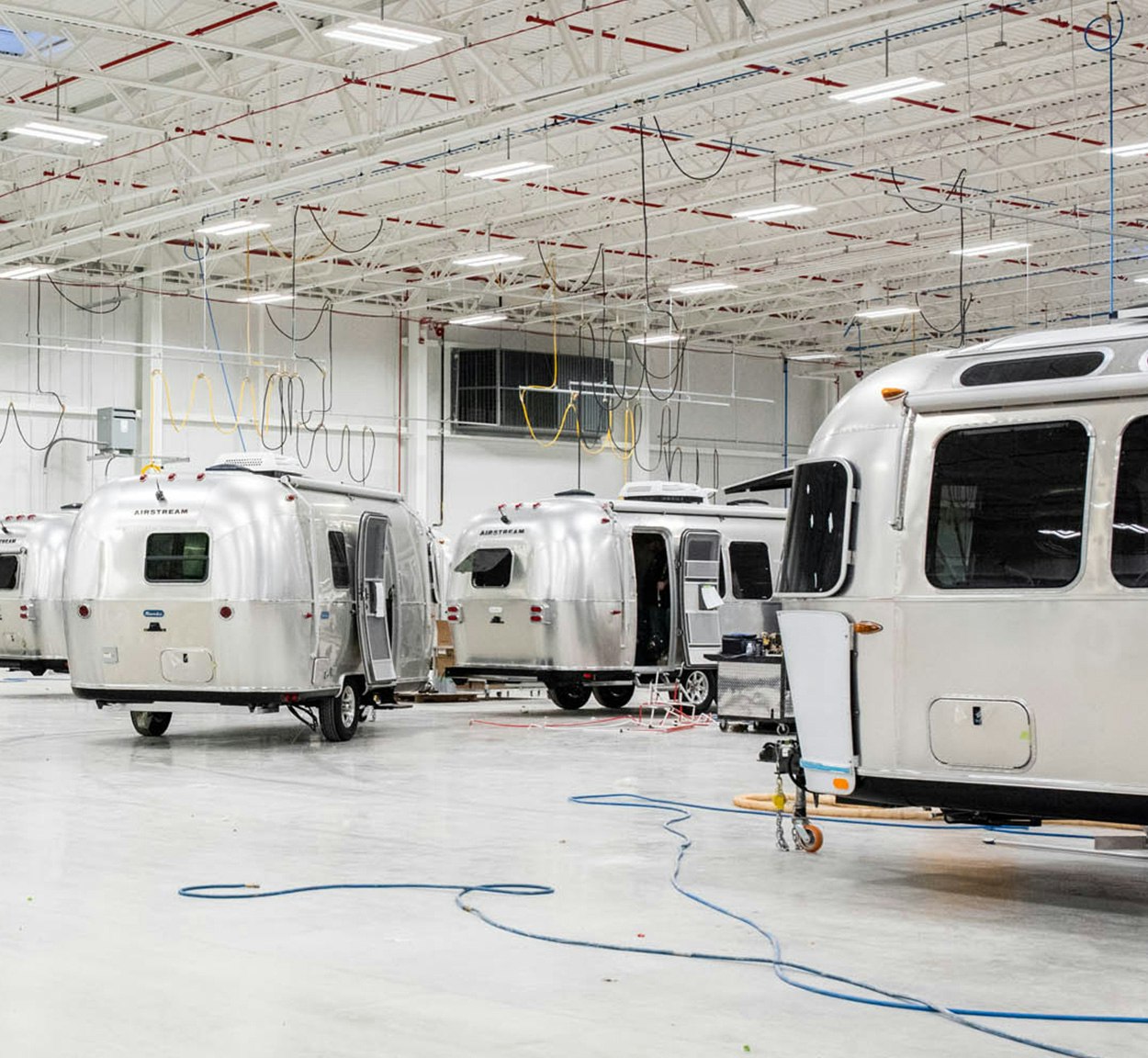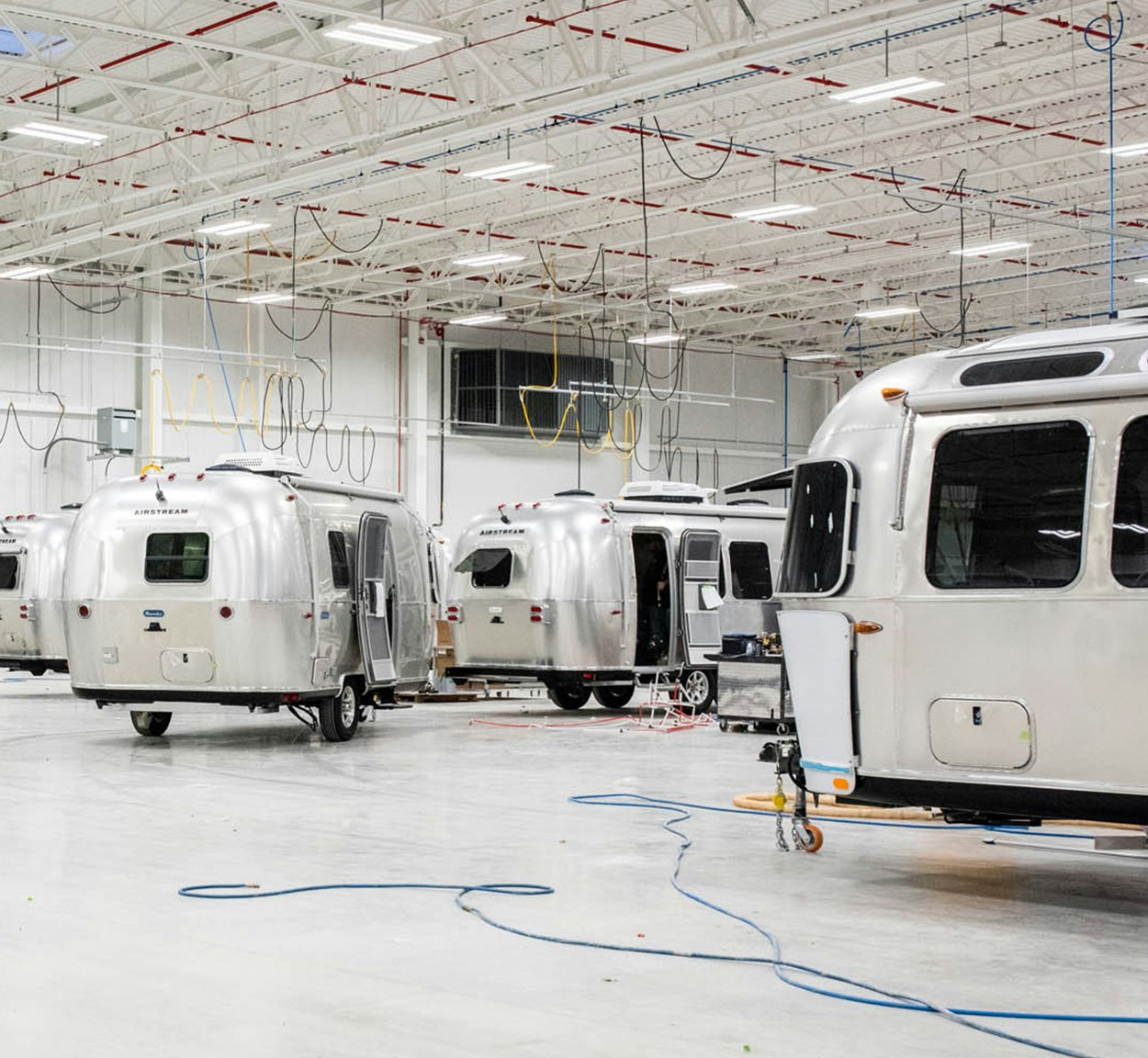 Reserve your tour time
Book your factory tour
No Plant Tours on these dates:
September 4 - September 8
November 21 - November 28
December 22
December 25 - December 29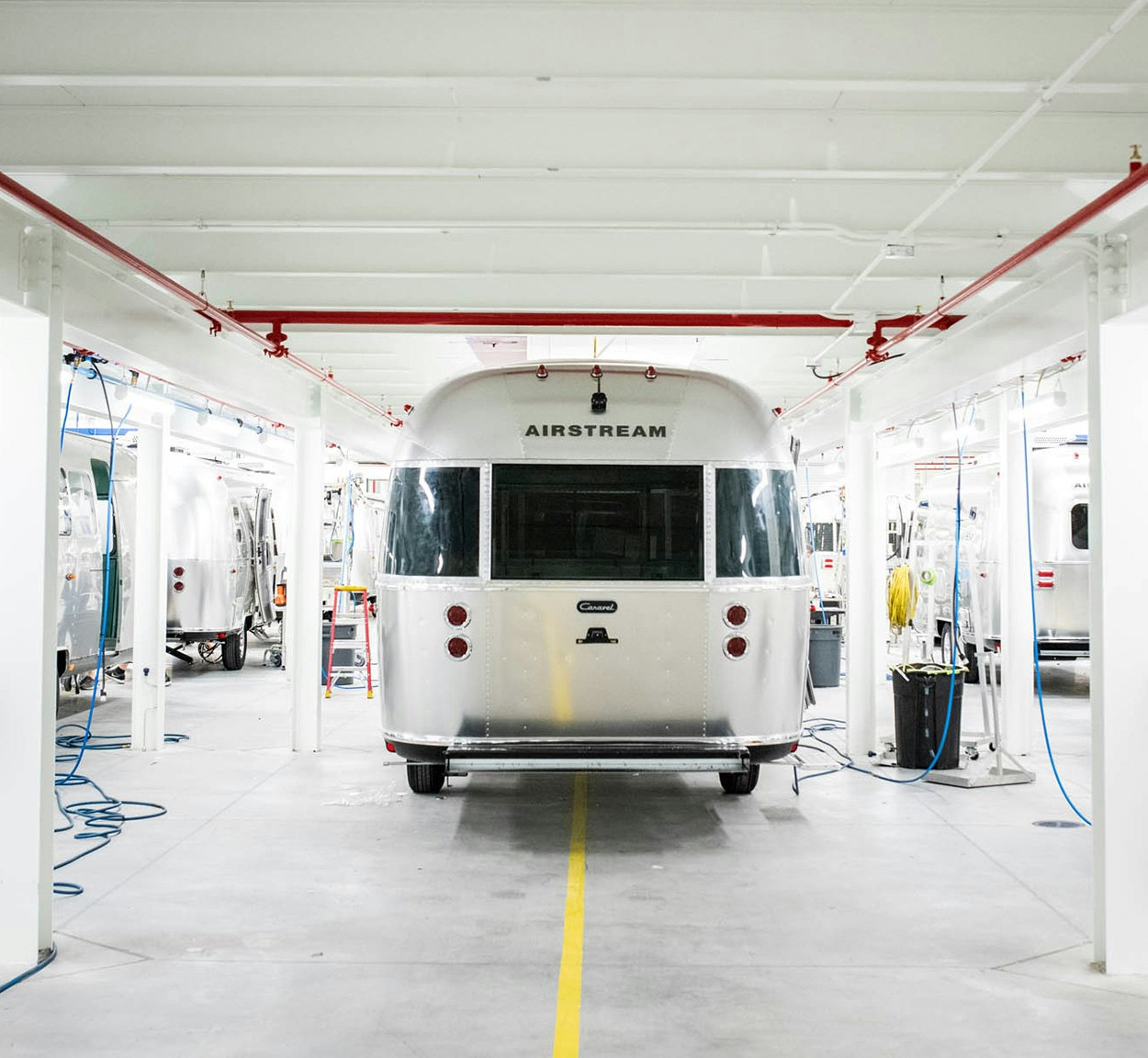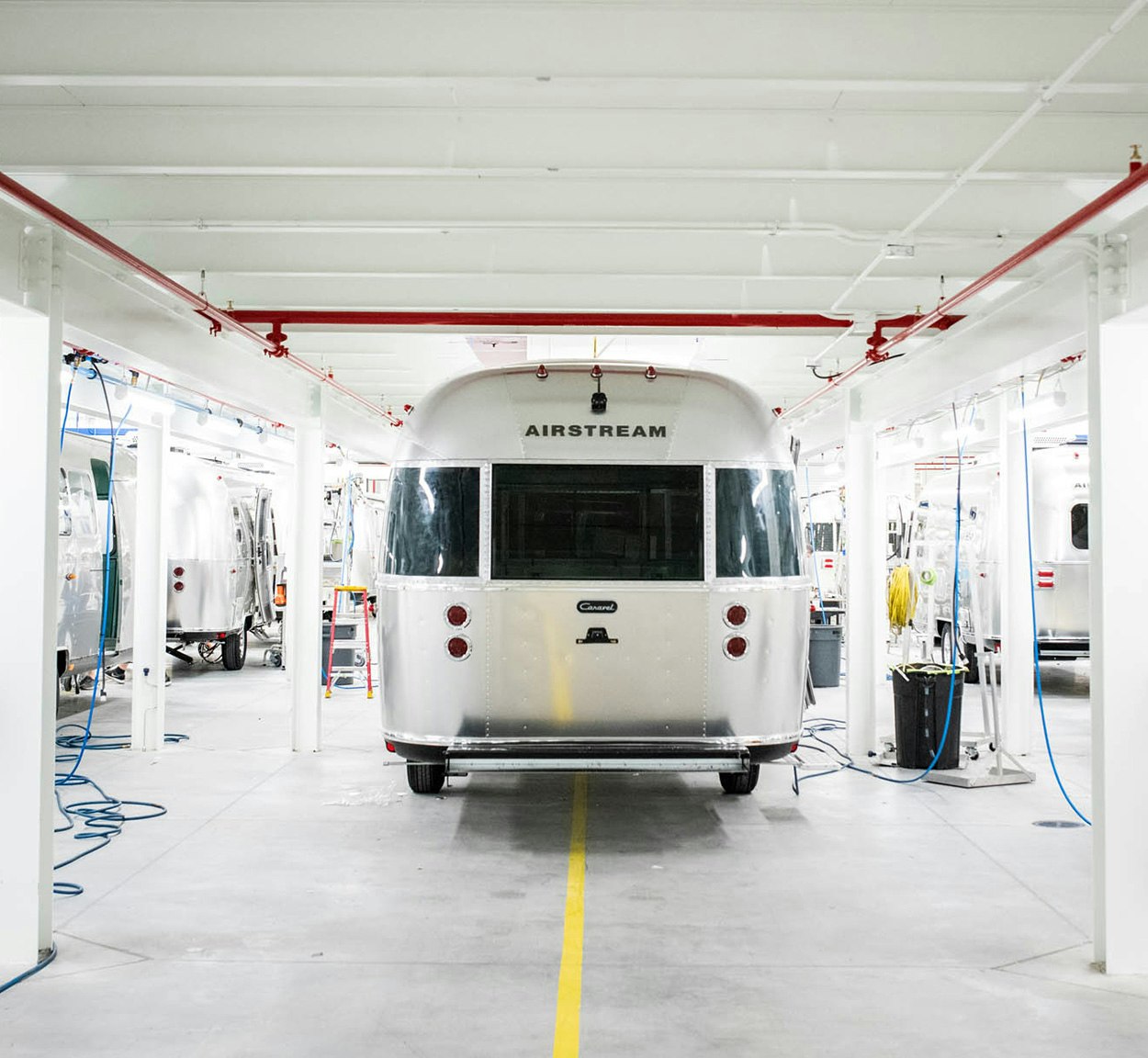 Travel Trailer Factory Tour
The iconic aluminum shell. The curves. The shine. The rivets. You'll get an up-close look at how Airstream Travel Trailers are made – and made to last – from raw materials all the way to finished travel trailers rolling off the production line.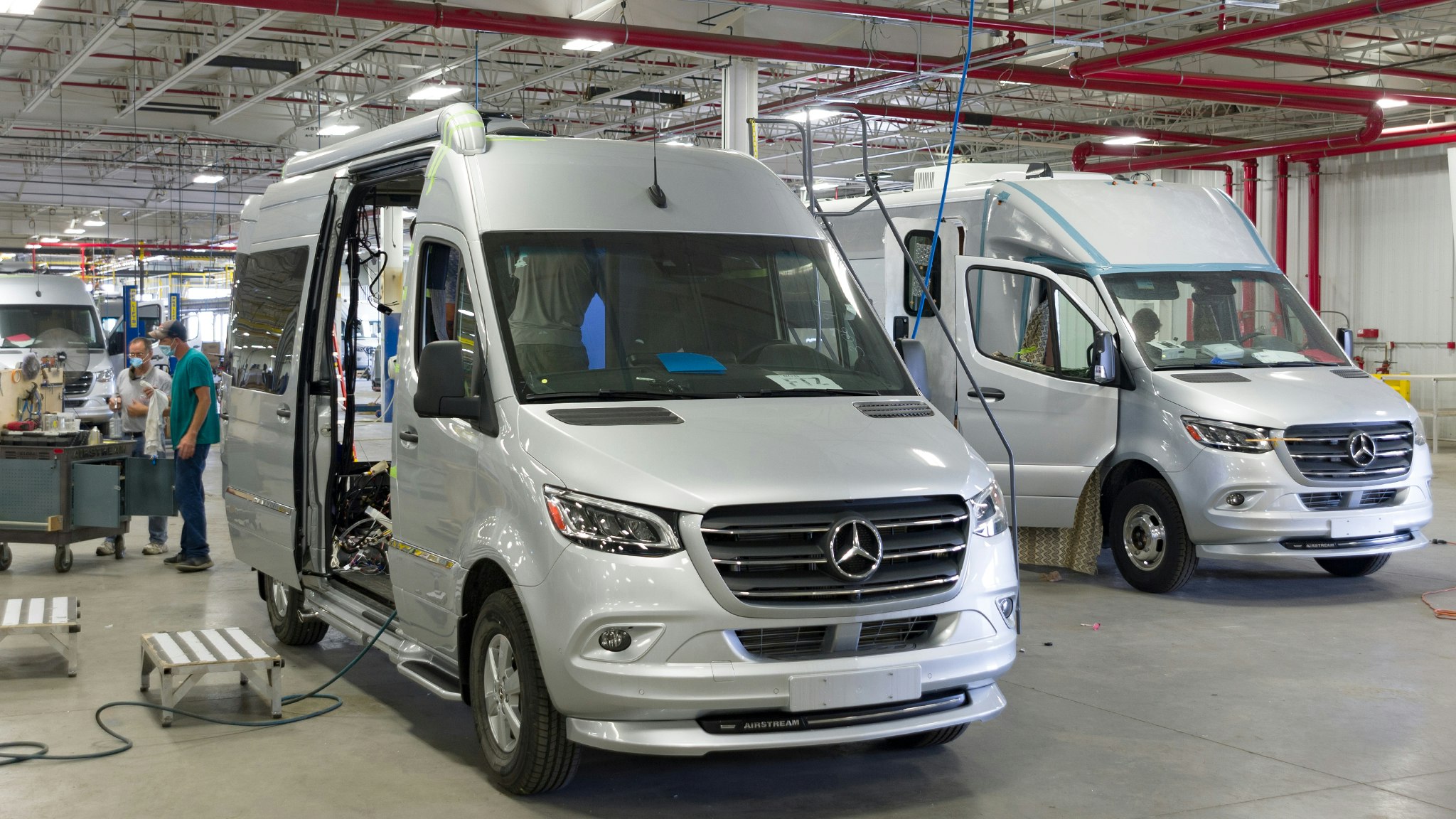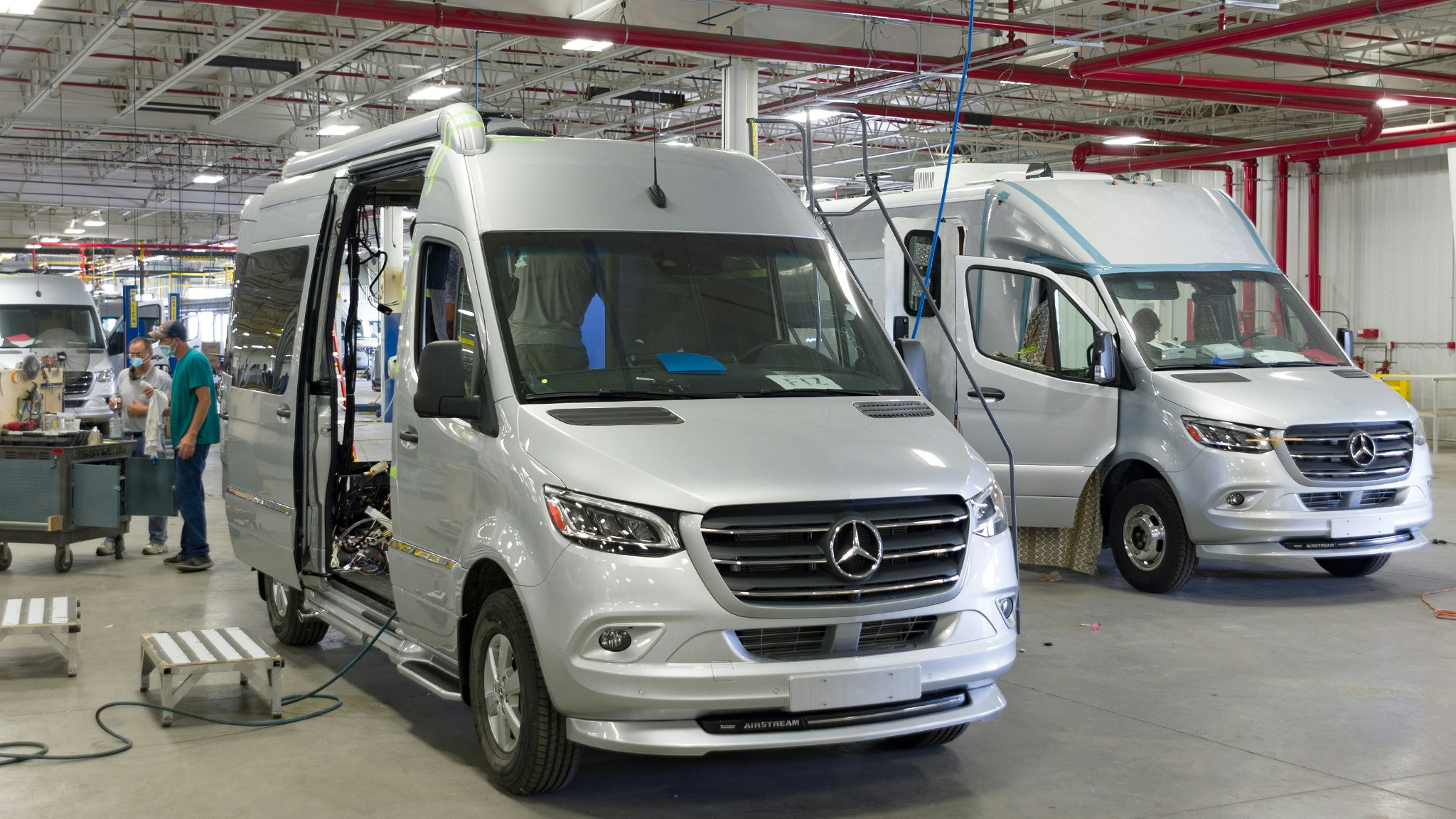 Touring Coach Factory Tour
We start with a chassis that's like a blank canvas, and we customize it all from there. Inside and out, we build Airstream Touring Coaches to be the best in luxury, comfort, and convenience. You'll get to see exactly how we do it.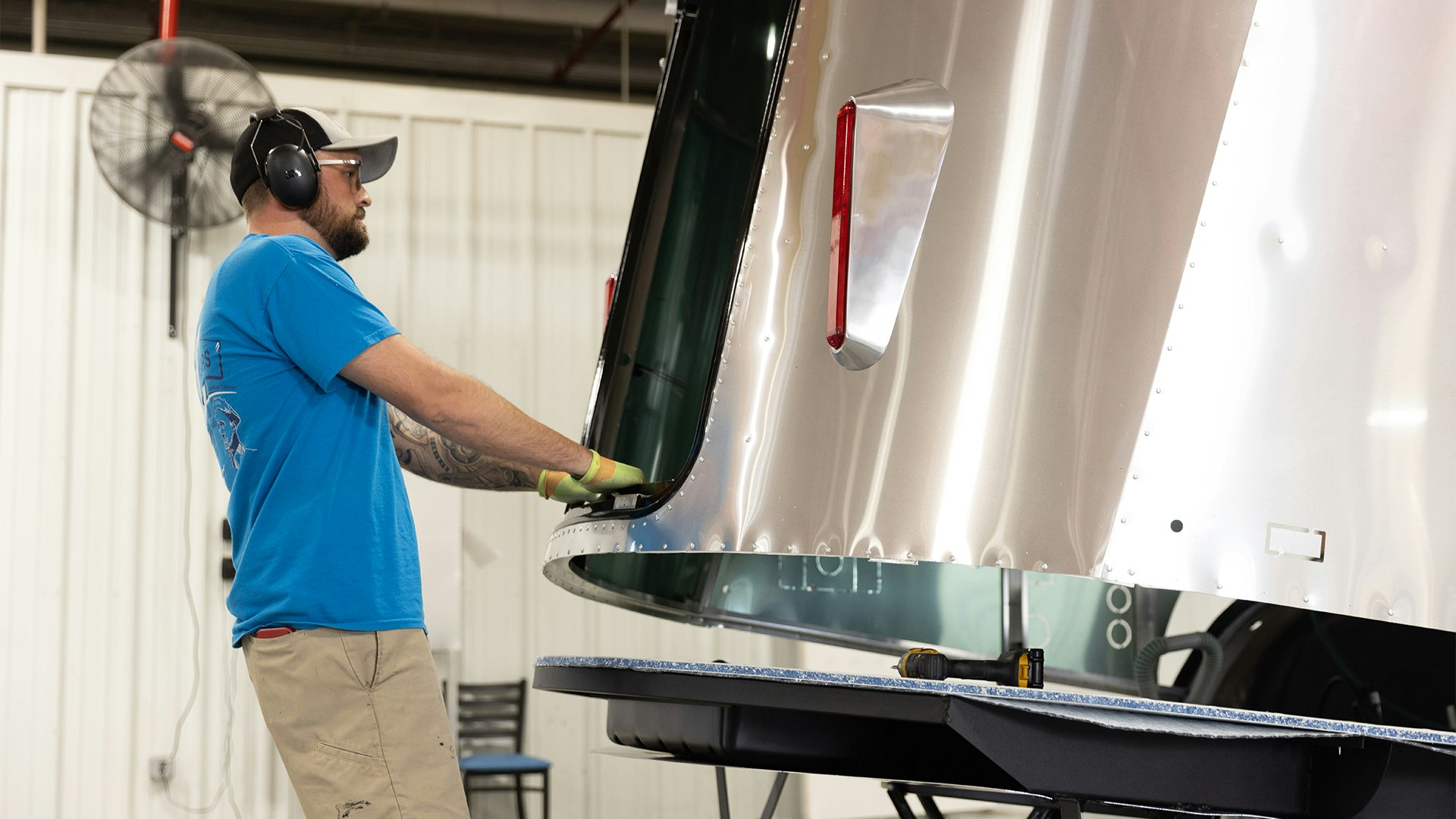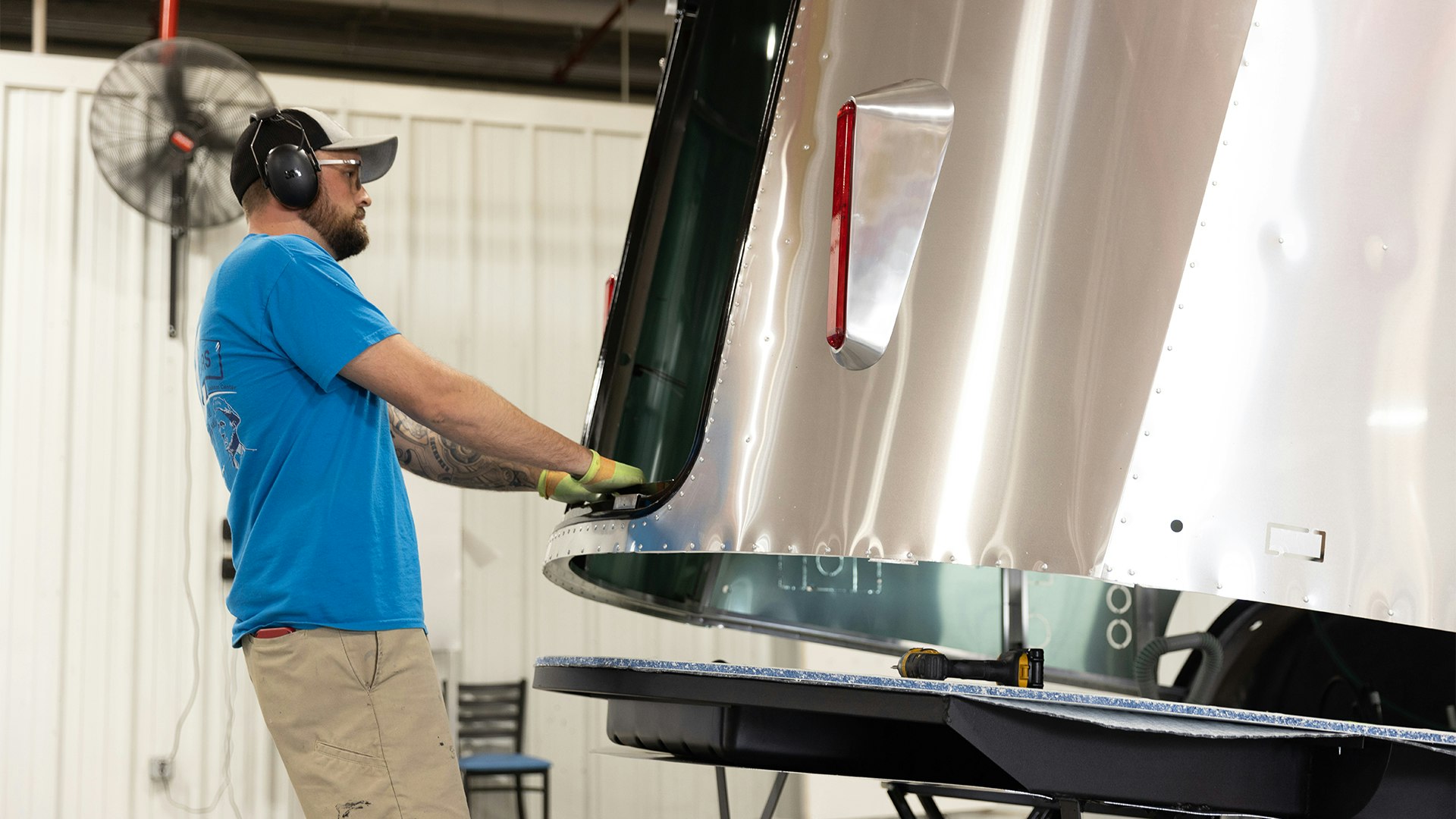 Basecamp Factory Tour
See how we build our most adventurous travel trailers to date. Take a tour of our Basecamp manufacturing facility and go behind the scenes as we hand-craft every Basecamp 16, Basecamp 20, and REI Co-op Special Edition Basecamp from the wheels up.