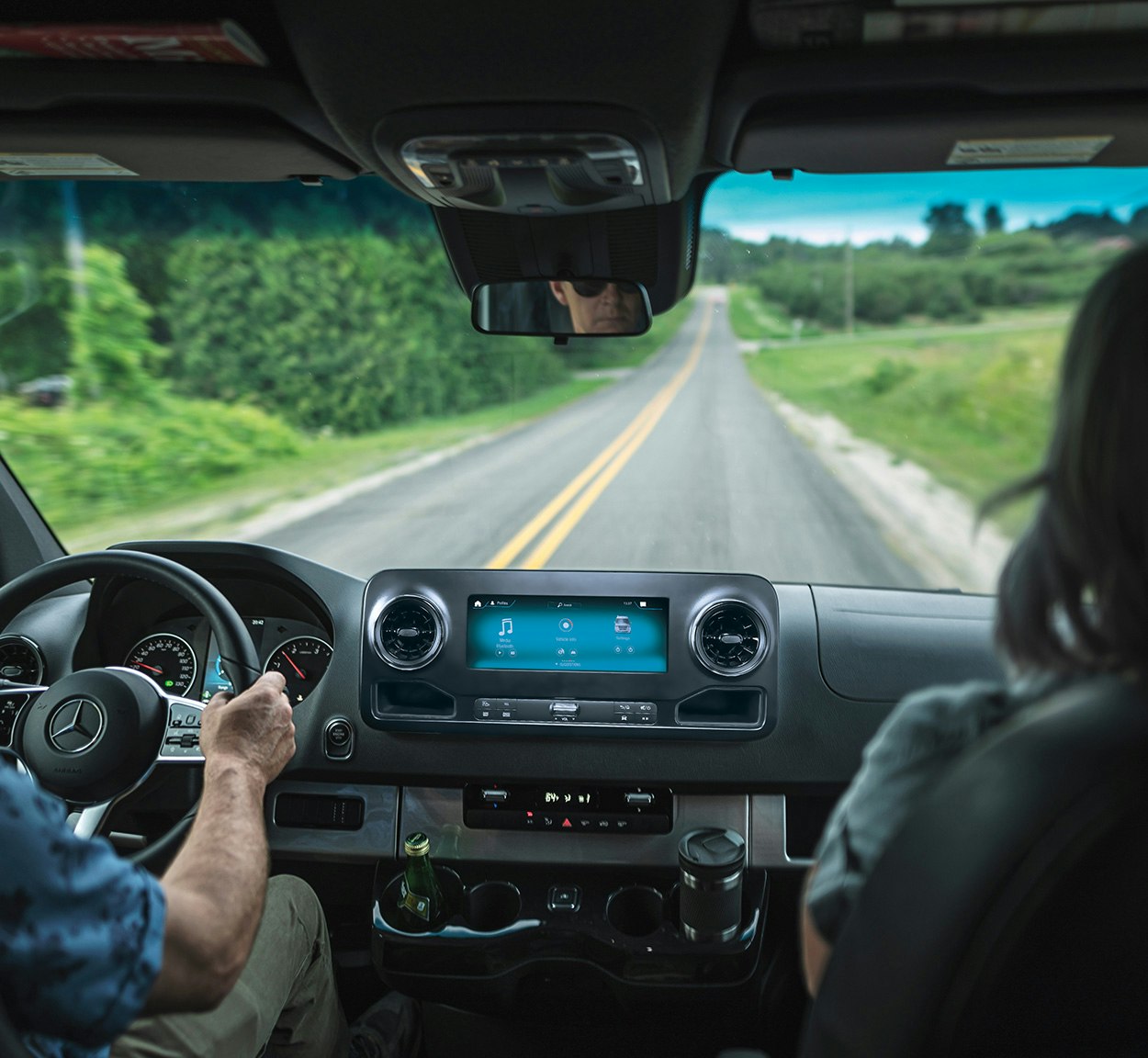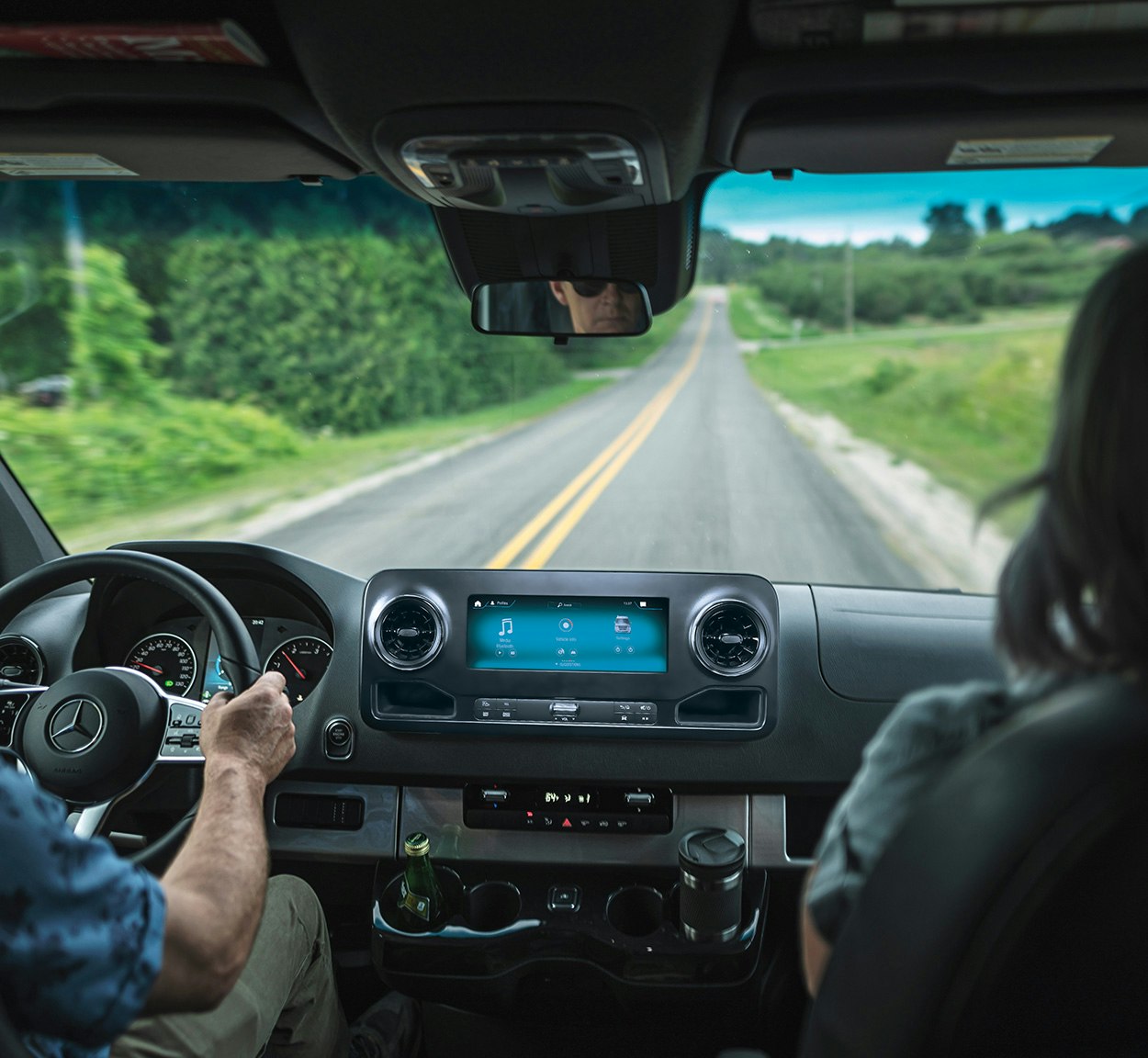 Airstream and Mercedes me connect
Intelligent Driving to Enjoy the Journey
Mercedes me connect for Airstream Touring Coaches
Access your vehicle from anywhere and experience all the benefits of ownership with Mercedes me connect[1][4].
By activating Mercedes me connect, your RV will benefit from enhanced comfort, service and safety. The Mercedes me connect services for personal use are your personal mobility companions. Always have the most important information readily available[1][4] such as monitoring your RV's location, maintenance, and door status updates all from the Mercedes me connect App. With safety being our top priority, we encourage you to take advantage of the additional functions onboard your RV's MBUX system such as Accident and Breakdown Management[5], and Software Updates[7].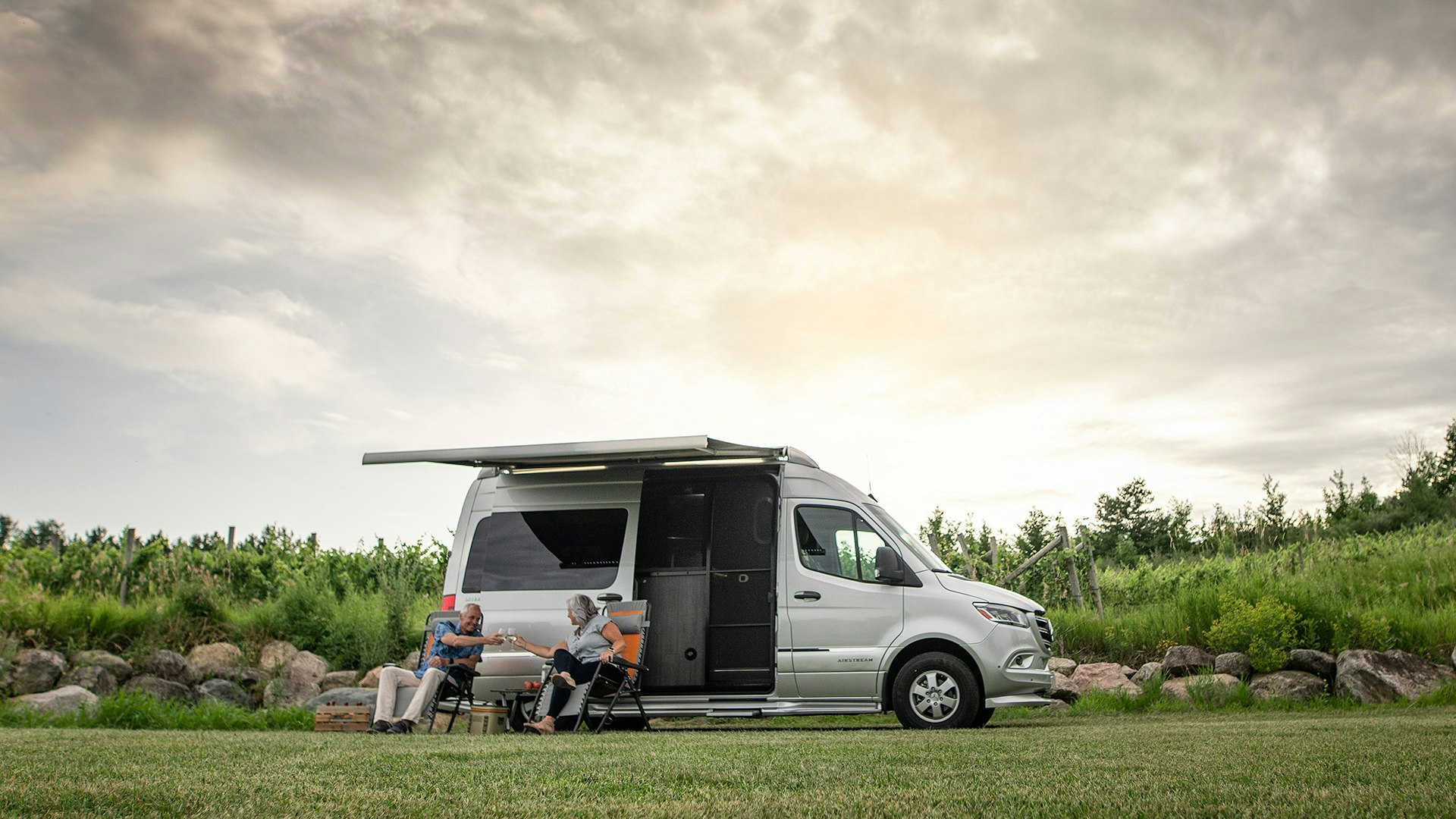 How To Activate Your Account And Services
Download the Mercedes me connect App today to take full advantage of your Mercedes me connect services such as[1]:
•Remote Vehicle Diagnostics
•Telediagnostics
•MBUX Multimedia System Integration:
•Live Traffic Information
[8]
•Linguatronic Online Voice Control ("Hey, Mercedes")
Download the app, and activate your account today!


Activate account, pair your vehicle and activate services right from the app.
The Mercedes me connect App[3] lets you create your personal account and directly pair your RV with it. Simply download the Mercedes me connect App (USA), enter your Vehicle Identification Number (VIN) in the app, enter the code on your MBUX Multimedia System if available[1] and pair your RV. With just the touch of a button, you can activate all of your services. Once activated, you may use Mercedes me connect services, all on the go!
Your app will guide you through the activation process, but you may also reach out to your Mercedes-Benz dealer to activate your account. For additional assistance, please call the Mercedes-Benz Customer Assistance Center at 1-(800) 367-6372.
Click here for more information.
Discover All It Has To Offer
Mercedes-Benz continues to improve its services and customer experience. From navigation to remote services dive into the features that Mercedes me connect provides.