Keep in touch with family and friends with Airstream Connected. Streaming entertainment, surfing the internet, and sharing your adventures has never been easier with the only connectivity kit made exclusively for Airstreamers.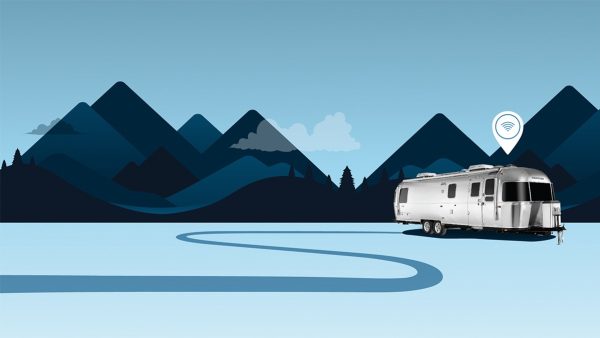 Unlimited data for any Airstream
We worked with AT&T to create two unique 4G LTE data plans for Airstreamers:
Unlimited Adventure - Unlimited data for 12 months $360
Weekend Adventure - 5GB at a time for $25/month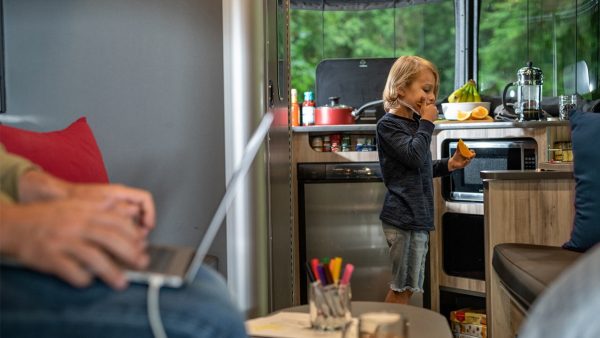 Boost weak campground Wi-Fi
Sometimes campground Wi-Fi can be spotty. Airstream Connected lets you boost the performance of weak Wi-Fi networks by taking advantage of a high-gain, roof mounted antenna. With Wi-Fi Boost, you can tell Airstream Connected to seamlessly join existing Wi-Fi networks.
Various purposes, multiple devices
Stream up to 10 devices with Airstream Connected and make sure that nobody gets left behind. Enjoy the comfort of knowing your mobile device, tablet, computer, and smart speakers can work seamlessly together.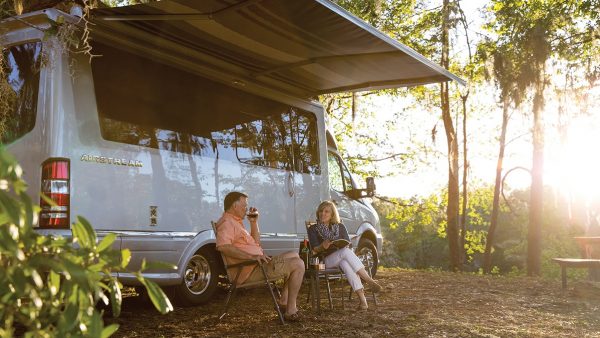 Adapts to fit your lifestyle
Vintage or brand new, Airstream Connected is compatible with any Airstream travel trailer or touring coach. 
Airstream Locator
Wherever you may roam, use the GPS locator to navigate back to your Airstream and even keep tabs on it when it's not in use
Enhanced Support Services
Enjoy special direct-dial access to Airstream Customer Service, owner's manuals, and frequently asked questions
Wi-Fi Boost and 4G LTE-A
Stay connected to the amenities you demand with boosted Wi-Fi signal or dedicated 4G LTE-A data when you're far from home
Zero Activation Fees
Start streaming and stay connected without the hassle of activation fees
Scan, Pair, and Go
Simply scan a QR code with your device to pair and manage your cellular and Wi-Fi networks
Checklists
Before you leave, browse the Checklists tool to make sure you and your Airstream are ready when you arrive and prior to your departure
Ready to get connected?
Airstream Connected is offered exclusively through Airstream's dealer network and requires professional installation. Contact your preferred dealer's service department to schedule your installation. Airstream will fulfill Connect dealer orders at the end of January 2019. Installation appointments should be made on or after February 4, 2019.