Globetrotter® 30RB Twin
Starting at $125,500
The Modern, European
Travel Trailer.
The Airstream Globetrotter® 30RB Twin Travel Trailer is a thoroughly and thoughtfully modern trailer with uncompromising detail. European inspired and American made, Globetrotter's minimalist design includes crisp, clean lines and delicate neutral colors that make it a sophisticated beauty while soft curves, panoramic windows, wrap-around upholstery, and backlighting throughout make it a modern traveler's dream. The Globetrotter 30 features a total of 22 windows and skylights, a sleek wrap around lounge for more friends and family, and a large convertible dinette that also transitions to additional sleeping space.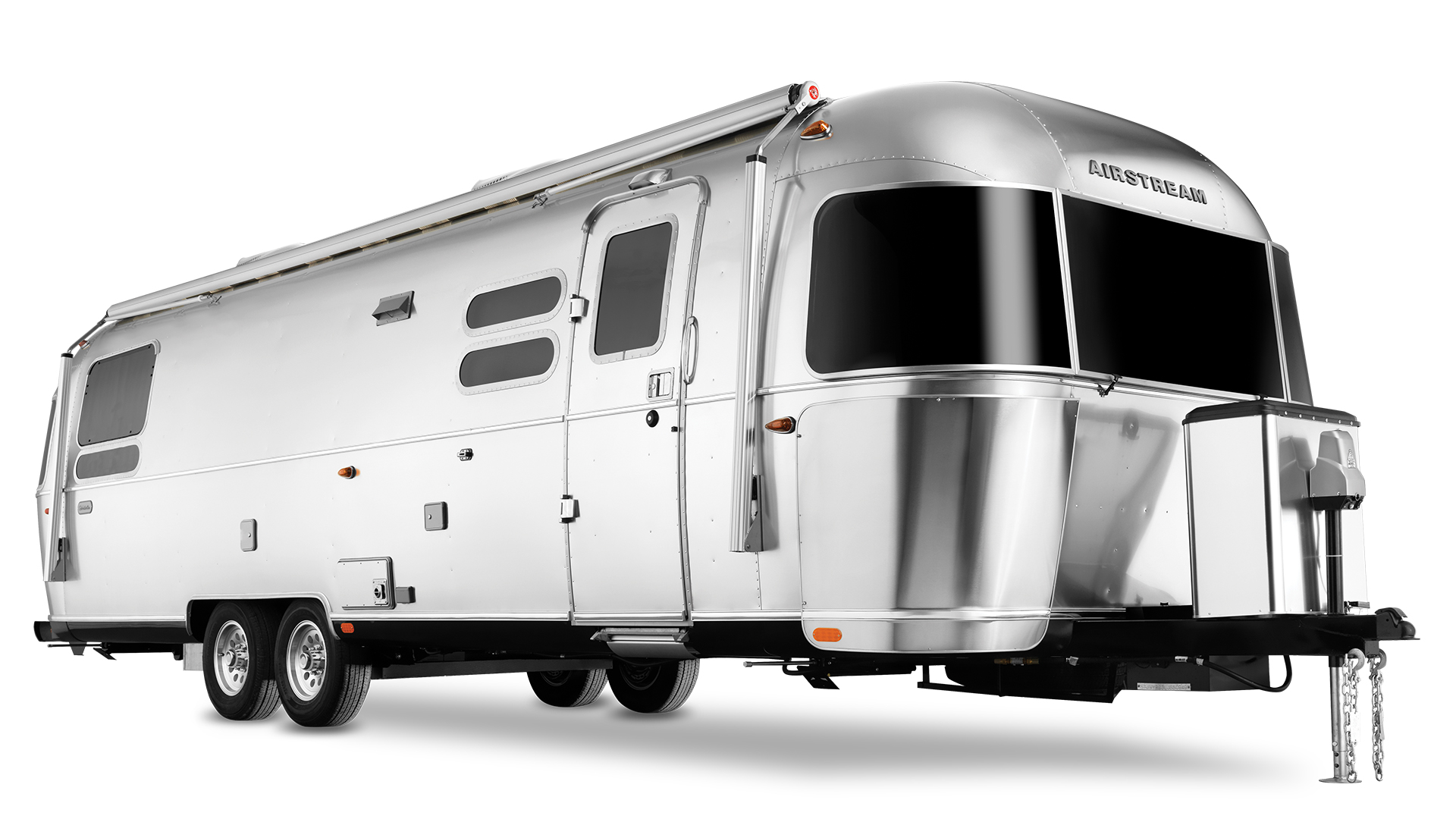 Iconic Style in a Modern, European Inspired, Dual Axle Travel Trailer
The Globetrotter turns heads and hearts. Completely loaded with luxurious features and high-end amenities, this contemporary, design-forward travel trailer is as beautiful as it is capable. As with every Airstream travel trailer, the 30 foot twin rear bed Globetrotter is built with the same level of quality and incomparable durability which will last for generations to come.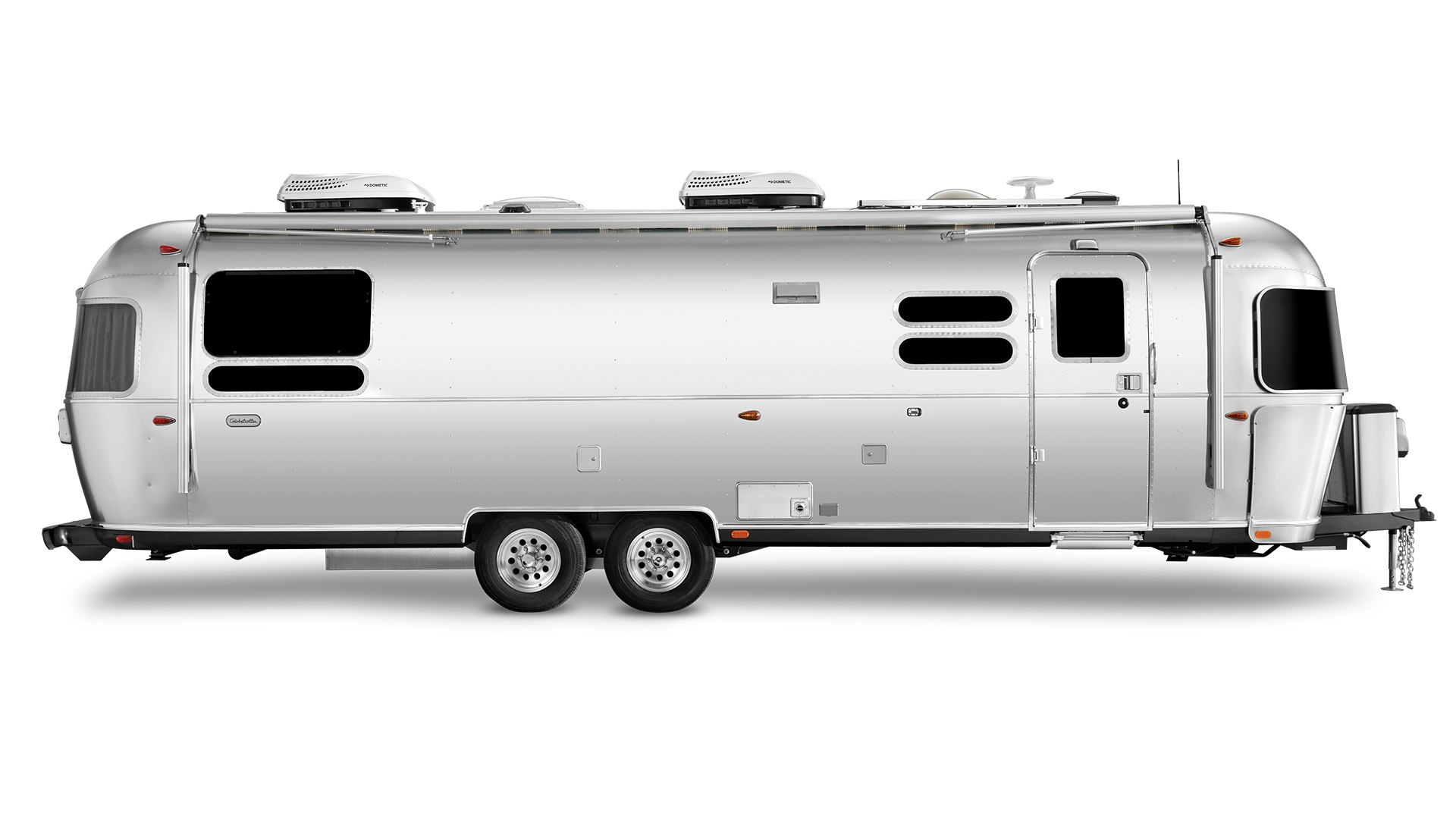 Built With Decades of Feedback
Today's Airstream travel trailers are a testament to our promise not make changes for the sake of making changes, but to constantly make improvements. Since 1931, Airstream has been pioneering innovative RV technology like refrigerators, toilets, screens doors, and showers in travel trailers which have led the industry for innovative solutions that improve the travel experience. With all the comforts, technology, and convenience that makes anywhere feel like home, our trailers are thoughtfully designed and crafted to spark an adventure. Our ever-growing community is happy to tell us what real Airstreamers need, want, and love, and that helps us create travel trailers with floor plans that feel right to all sorts of campers and travelers across the world.