Every year, RVBusiness editors conduct extensive analysis of RVs at the industry's three major national shows. And out of all the RVs reviewed, this year's winner was the new Airstream Basecamp.
Basecamp is made for the traveler who's as spontaneous as they are adventurous. The 16-foot trailer is light enough to tow with an SUV, spacious enough to relax at the end of a long day, and full of all the essentials you need, like a kitchen and an on-board restroom.
Key features include:
Sleeping space for two that converts to seating for five
A rear hatch that makes loading and unloading gear easy
Panoramic windows that let the outside in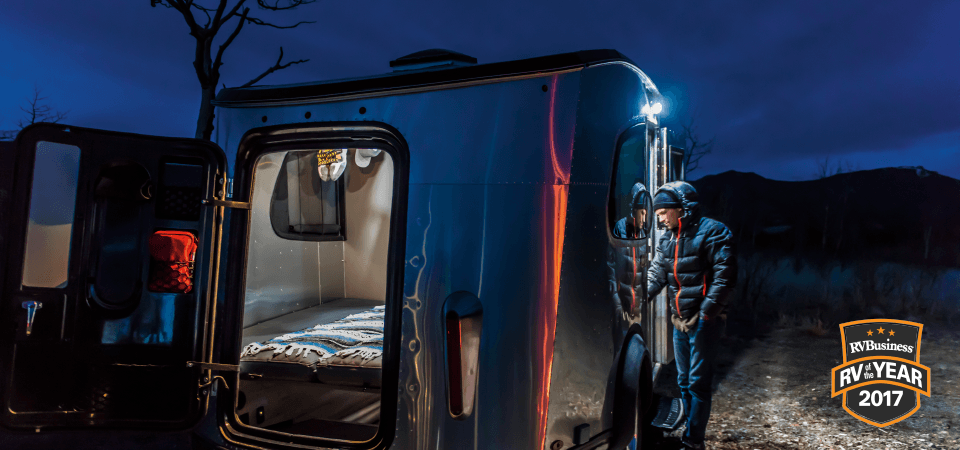 –Bob Wheeler, President, Airstream
In addition to RV of the year, Basecamp also made Inside Hook's list of The 52 Best Products We Covered in 2016, as well as Gear Patrol's GP100.
Get ideas for your Basecamp adventure. Download our Best Road Trips ebook for ideas for your next open-road adventure.
Ready to make Basecamp yours? Click below to have a dealer contact you and set up a tour of a Basecamp.
---
Read more blog posts about the Airstream Basecamp here.