Wood flooring is an RV industry standard and has served Airstream for nearly 90 years – as well as the home building industry where it's been used even longer. But it's also been one of the most requested areas for Airstream to look for improvements.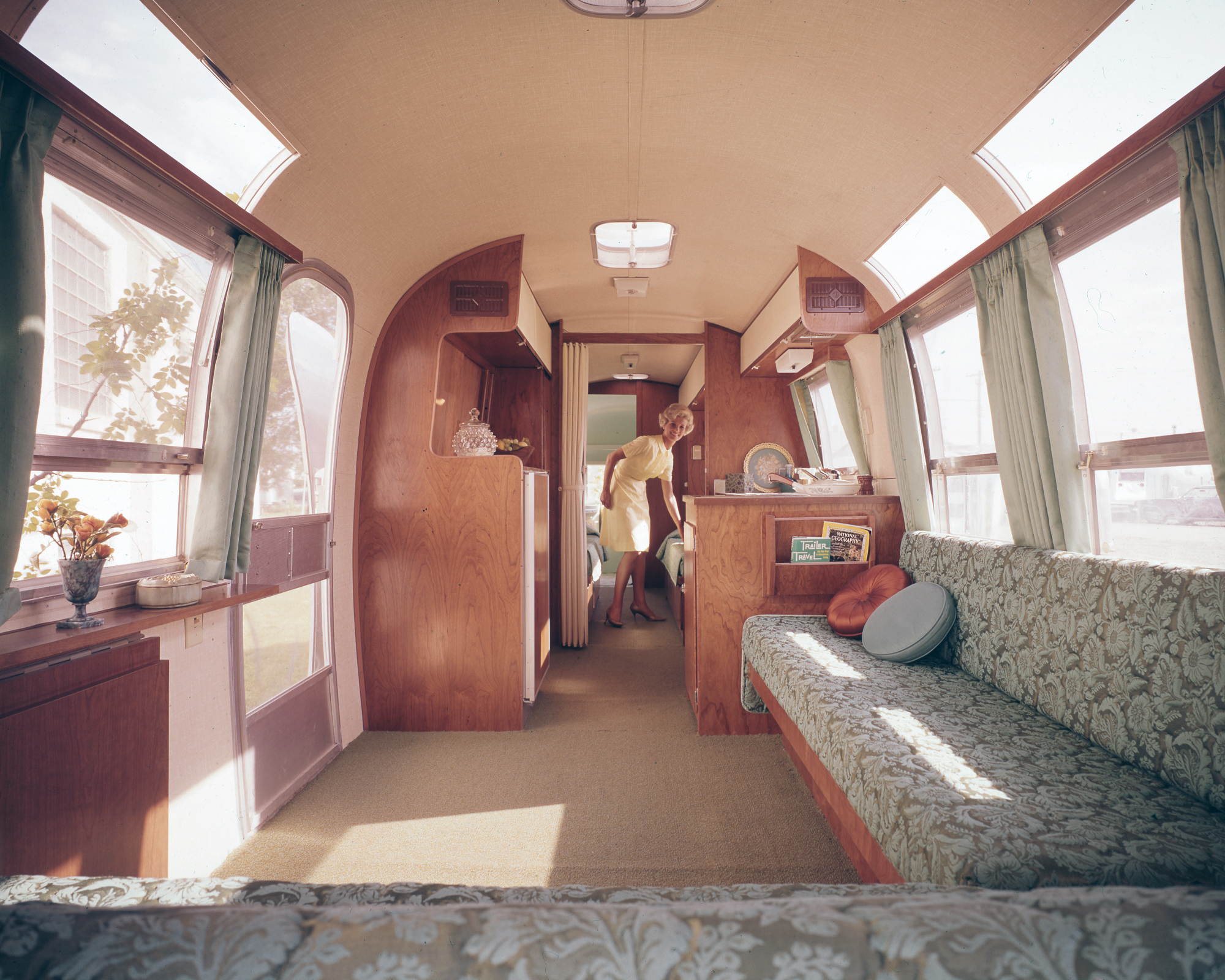 After thoroughly exploring flooring options, Airstream officially made the transition away from ⅝" WBP tongue-and-groove wood flooring and has shifted into a new era of seamless composite flooring. This innovative and industry-leading flooring material is now a standard feature on all travel trailers. 
Model Year 2021 - All "Silver Bullet" Travel Trailers
Model Year 2023 - Basecamp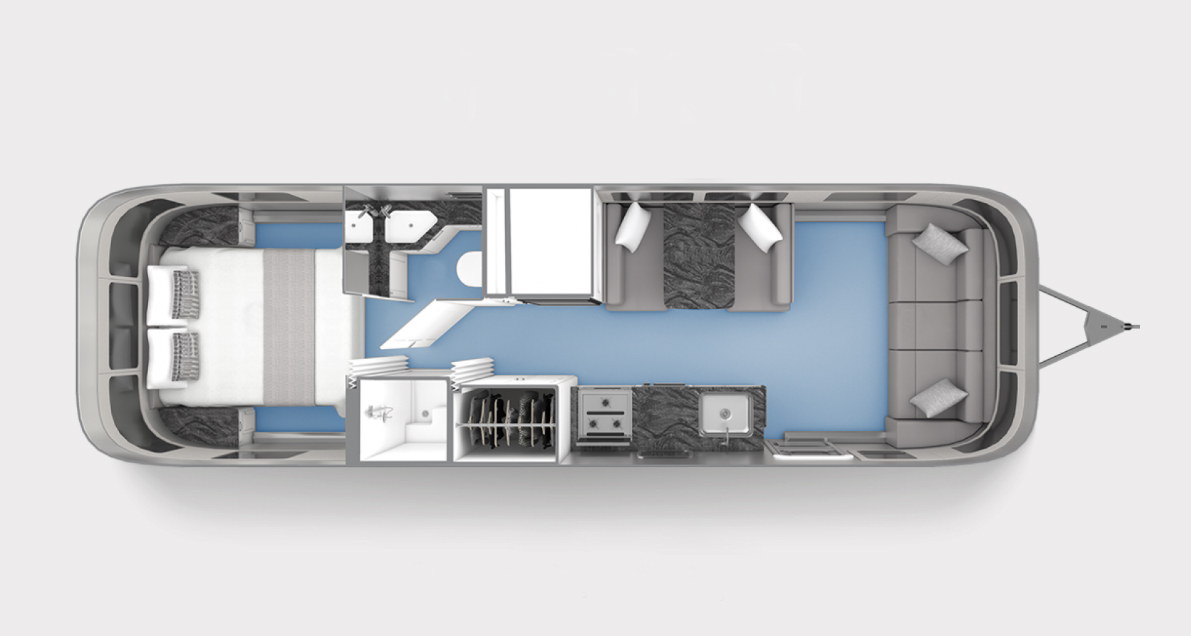 "One of our mantras at Airstream comes from our founder, Wally Byam, who said we shouldn't make changes – only improvements," said Airstream VP of Product Development McKay Featherstone. "This was an opportunity to improve with a composite flooring product that we feel is better than anything else on the market."
"Because it's one large seamless floor it is both stiffer and lighter weight. We can also now print location information for screws and parts directly on the material," said Featherstone. "That information will help our associates be more accurate, and create a more repeatable process. We believe this is a big step forward for our customers in terms of quality."
Airstream travel trailers are now built with TransCore™ – a proprietary composite formed from waterproof, inert recycled glass and polypropylene. Developed by Ridge Corporation, TransCore™ is a state-of-the-art composite engineered for firmness under foot, strength, and screw retention. Ridge's manufacturing process utilizes heat bonding instead of adhesives, which results in all the layers fusing together in a complete, single piece without bonding lines and is manufactured exclusively for Airstream.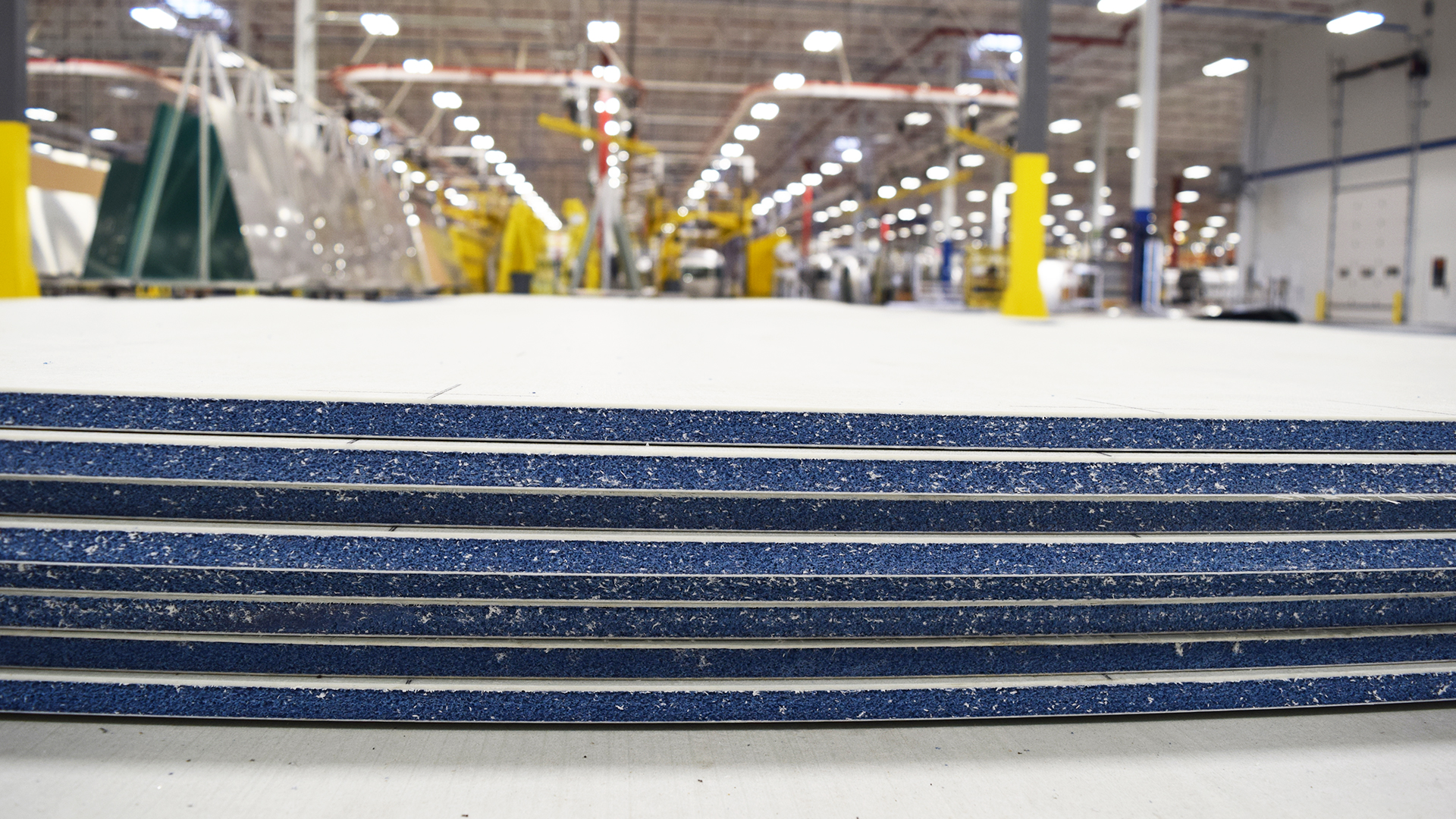 This new flooring not only exceeds Airstream quality standards for being long-lasting and impervious to water, it's another major step toward Airstream's goal of instituting more environmentally-friendly practices. The recyclable material is safe, durable, and meets a variety of quality standards.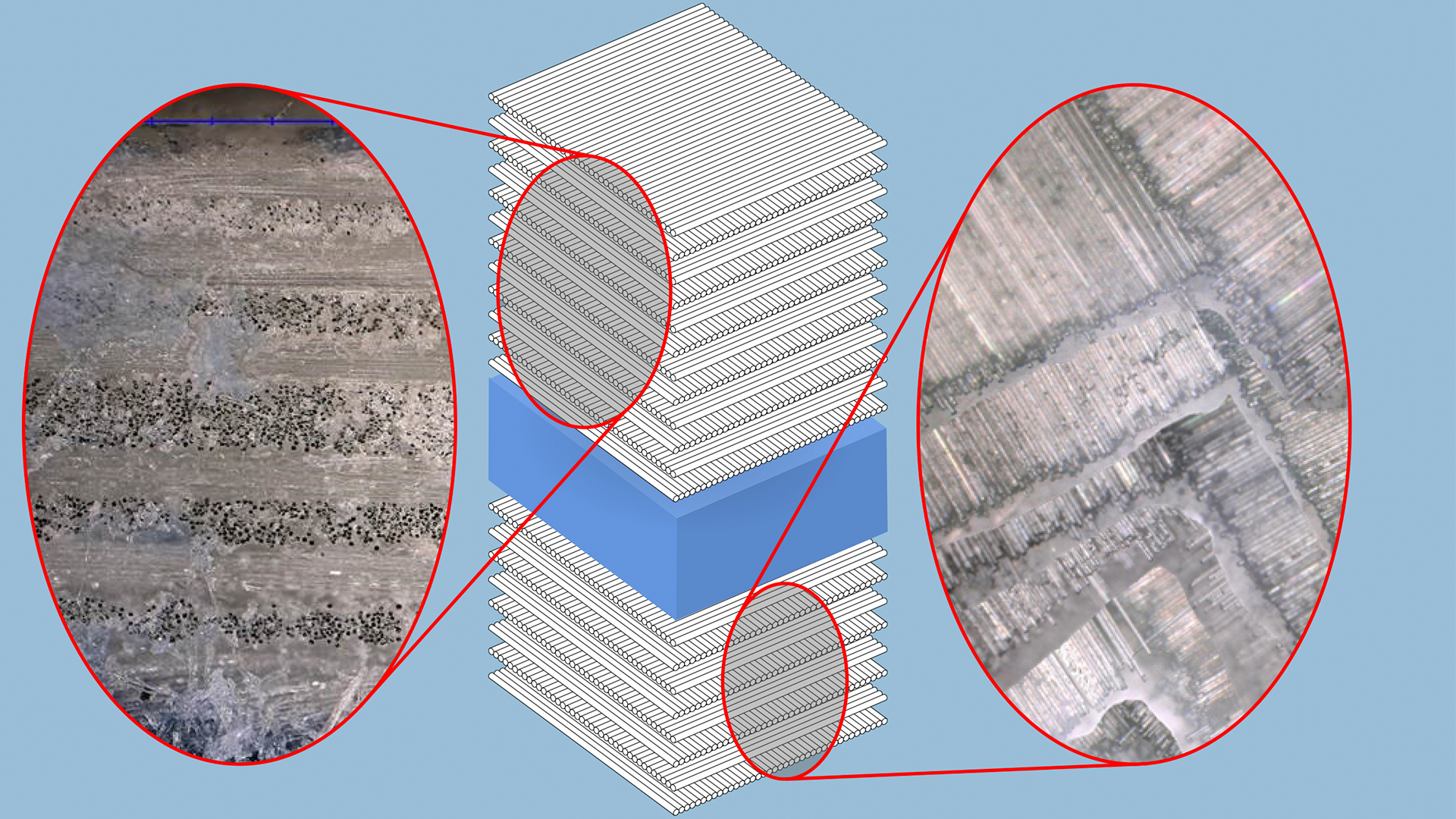 "The bonding method in creating this composite material means you don't have the squeaking that can come with plywood pieces rubbing against each other, and it improves the longevity of the flooring," said Airstream VP Sales, Justin Humphreys. "In addition to being slightly lighter than wood, it could potentially extend the life of your vinyl flooring – and the value of your trailer over time. With the addition of TransCore™, the iconic Airstream shell is now completely free of any wood product."
Ridge's TransCore™ was selected out of a diverse field of composite flooring manufacturers for their product quality and their willingness to work with Airstream to create a product that met the company's goals for strength, durability, and screw retention. Choosing a material that minimizes movement of furniture and resists material separation means increased longevity of the travel trailer over thousands of miles of adventure.
Taken as a whole, the benefits of composite flooring add up to a travel trailer that lasts longer, retains its excellent value, and improves the camping experience. Airstream is excited to lead the way in this industry evolution. The addition of our new state of the art travel trailer manufacturing facility allowed us to introduce this new technology to our iconic Airstream travel trailers.