In celebration of the National Park Service Centennial, Airstream has collaborated with Pendleton Woolen Mills® to create the Pendleton Limited Edition Airstream. The 100-year anniversary is officially slated for Aug. 25, 2016. Airstream has built only 100 Pendleton campers and will donate $1,000 to the National Park Foundation for each camper sold. So even if you aren't one of the lucky few to own a Pendleton, you can still reap the benefits by enjoying the nation's beloved National Park System.
What makes the Pendleton so special? We're here to answer your burning questions. Here's everything you wanted to know about the mysterious new silver bullet:
Why Pendleton Woolen Mills?
Pendleton Woolen Mills' American roots go back 150 years, and its quality and style are legendary. Its designs are inspired by Native American culture, and it has a National Park Collection line. Pendleton's intrinsic connection to the American outdoors makes it the perfect candidate to partner with Airstream for the National Park Service Centennial camper.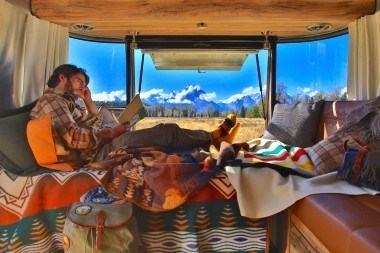 What Makes the Pendleton® Exclusive?
Each of the 100 exclusive campers is individually numbered with a commemorative badge. The Pendleton was built to explore the great outdoors, so naturally each camper comes with a National Parks and Federal Recreation Land pass. Additionally, the cabin-like aesthetics of the Pendleton make it exclusive among traditional campers. The Pendleton was designed to provide a truly immersive experience by narrowing the gap between traveler and nature.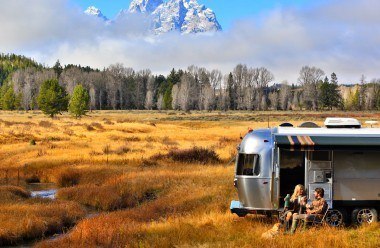 What's Unique About Its Design and Features?
The Pendleton was built to feel like home, and its rustic features reflect a warm, organic charm. The camper's design allows it to sleep up to six, so it's perfect for a getaway with friends or family. It also has a wide sport hatch for scenic views and easy loading. The optional Pendleton accessory kit includes things like woolen blankets, a dining set, throw pillows, hand towels and more. The Yellowstone map lining the interior walls pays tribute to some of the most beautiful land in America. Despite its rustic charm, Airstream still manages to reconcile modern luxury with the great outdoors—each camper comes standard with two Samsung® HDTVs, a Blu-Ray® player and a high-definition, marine-grade Polk® audio system. A doorbell and a lighted handle make the Pendleton feel like home from the moment you step through the door.
Whether you roll up in a Pendleton or not, take some time this year to explore one of our nation's 58 national parks and discover the elusive beauty and grace that can only be found in wilderness.