It's finally here! Nest by Airstream, the newest member of our travel trailer family, has arrived – and we're so excited to give you a look at its stunning modern design.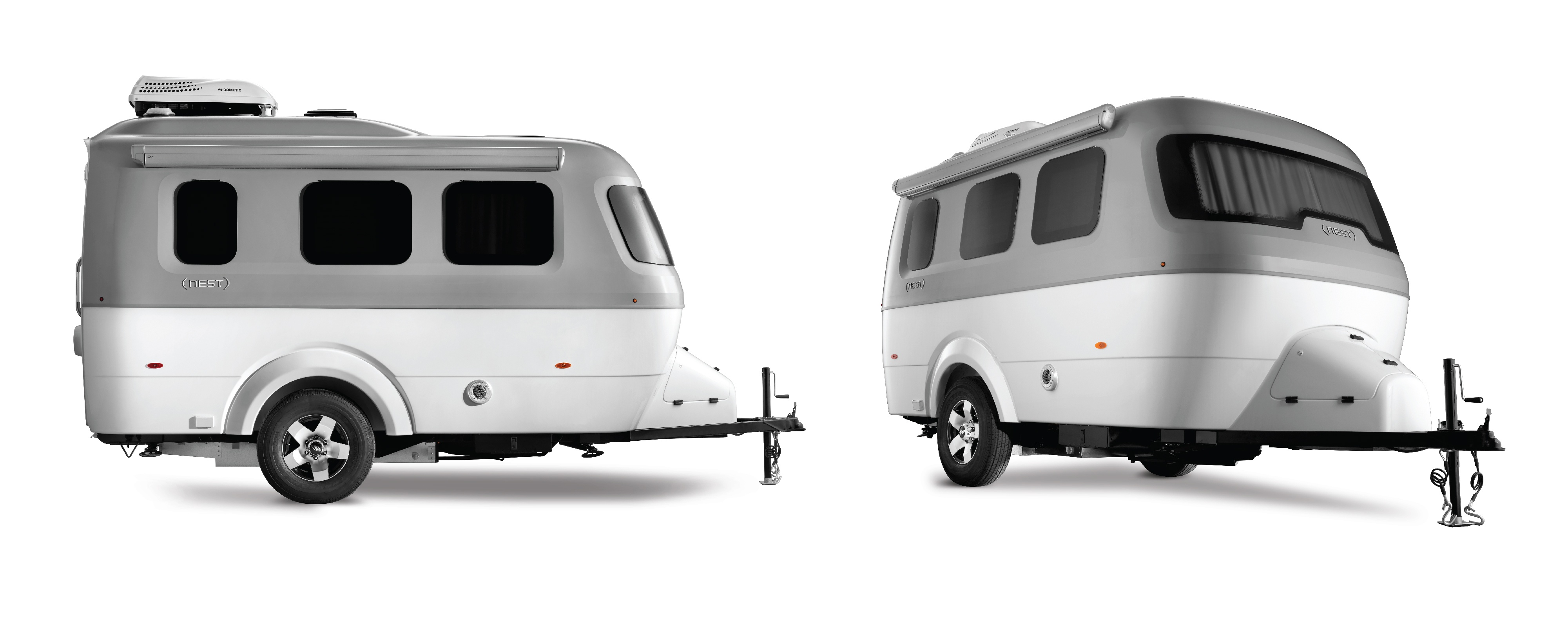 Right away, you'll notice Nest's two-tone fiberglass exterior. It gives Nest a fresh, sleek look that's different from our iconic "silver bullets," but it still shares the same adventurous Airstream spirit. If you love modern design, you might feel like Nest was made just for you.
Here are 10 of our favorite things about Nest:
The head-turning modern design that looks great from every angle
The nature-inspired interior colors and textures that feel spacious and cozy at the same time
How many features fit inside Nest's compact footprint – a full kitchen and bathroom, plus space for eating and sleeping
The panoramic window that lets sunlight come flooding in (don't worry if you want to take an afternoon nap – Nest also has blackout curtains!)
Nest's two floorplan options, so you can choose the layout that's perfect for you
The pop-up USB ports that help you keep all your tech charged and ready
How you can control the LED lighting right from your phone, thanks to Bluetooth® technology
The Nest entry mat – it's custom and it's so welcoming
How much storage you'll find inside Nest, so all your stuff stays organized
The sliding screen entry door that lets fresh air in and keeps pests out
What features will become your favorites? Explore more of Nest here, or download the brochure.