The Nest is finally becoming an Airstream reality, and we're excited to give you a sneak peek.
At Airstream, we're always looking for ideas that make travel and adventure more exciting, more freeing, more comfortable, and more beautiful. And for years, we've had our eye on small, fiberglass travel trailers. In fact, our founder Wally Byam built an experimental fiberglass trailer over 60 years ago. Since then, it's become more and more apparent that travelers want a new option that's not just compact but also contemporary and design-focused.
That led us to the Nest ― a design that just felt right ― with its clean lines, smart function, and modern form. Nest was early in its development when we found it, but we knew the concept would be loved by a much larger audience. With that, the Nest became an official part of the extended Airstream family. We've taken an already stellar concept and added the design details and comforts that make Airstream travel trailers stand apart. And we're working tirelessly to bring it to you in early 2018.
Here's a sneak peek of the Nest in development.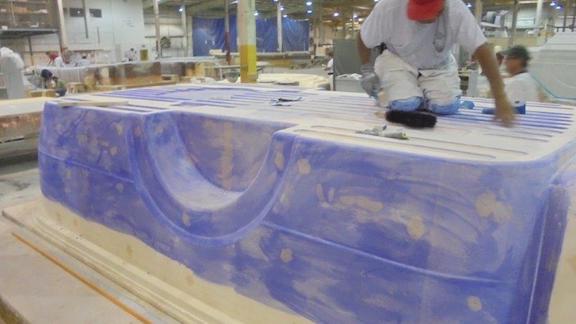 The Nest's exterior shell is made of fiberglass for a strong, lightweight structure. It's molded in three separate portions: the top, bottom, and rear of the trailer. Here, a craftsman fine-tunes details into the lower shell body master tooling before final production of the mold.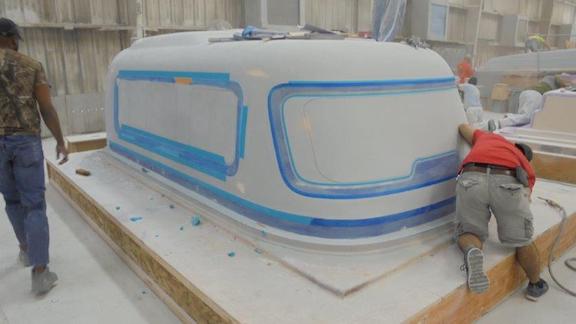 The top half of the Nest's exterior shell includes space for its panoramic windows. Here, the upper shell body master undergoes quality inspection.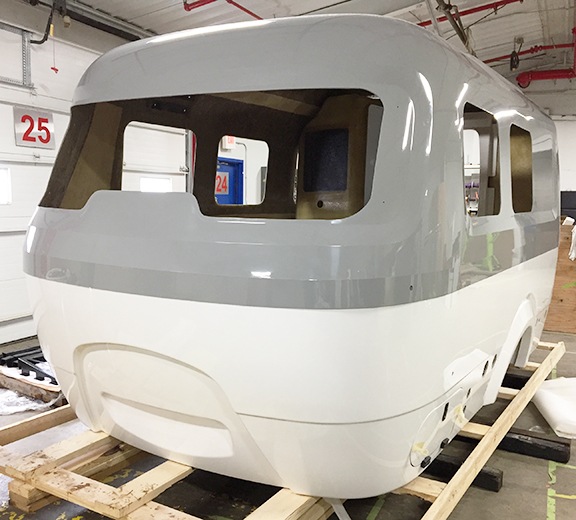 When all the parts are ready, the Nest takes its final shape.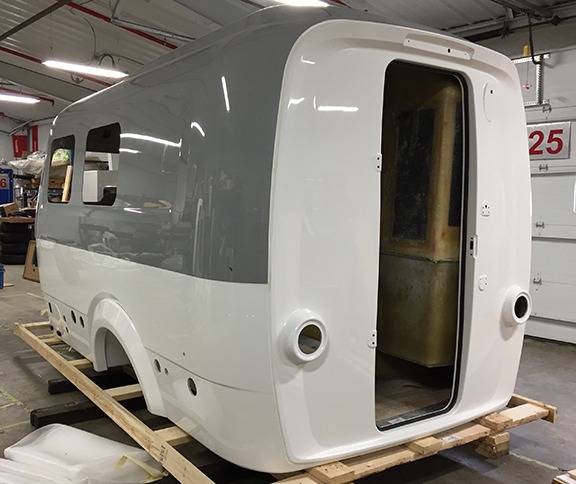 The rear view of the Nest during assembly.
The fiberglass shell is a huge part of what makes the Nest stand out. It's sleek, modern, and aerodynamic, just like the aluminum exteriors of classic Airstream travel trailers. It's also lightweight and towable with many mid-size SUVs.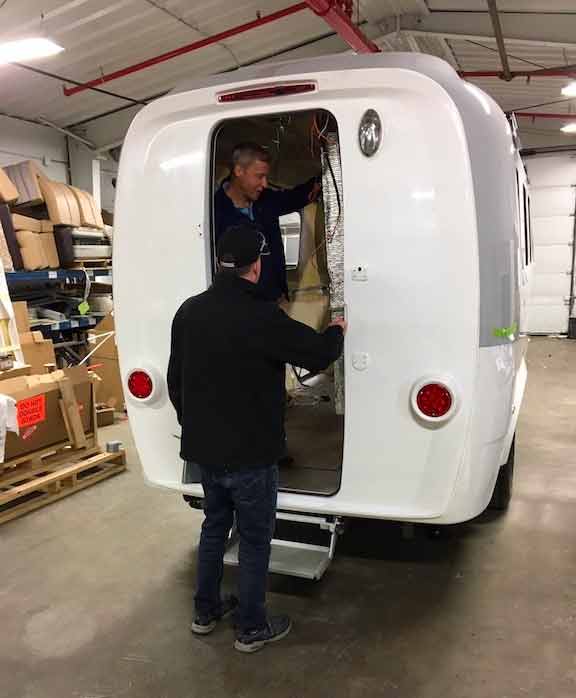 Airstream CEO Bob Wheeler tours the Nest in development.
Outside and inside, Nest is the perfect blend of sophistication and simplicity. Minimalist modern design is everywhere, and form and function come together to create a trailer that's as appealing for its looks as it is for the adventures you'll have in it.
We can't wait to show you more as the Nest comes to life.
---
Be the first to know about Nest updates as we count down to launch. And share the signup link with your friends so they can stay in the know, too.