Dispersed camping. Boondocking. Dry camping. No matter what you call it, the experience of camping out on a stretch of wild, primitive federal public land is nothing short of spectacular. As John Muir wrote of the wild, "Between every two pines is a doorway to a new world."
There's an abundance of such places across the country – a total of about 610 million acres of America's 2.27 billion acres of land. 
For instance, the United States Forest Service's forests and grasslands are vast – the US (and Puerto Rico) is currently home to a 193-million-acre National Forest System. And it's out there waiting for you to set up camp and enjoy nature, uninterrupted. 
The splendor, serenity, seclusion and immersion in nature offered through dispersed camping is simply unparalleled. There is nothing like waking up in your Airstream® and being surrounded only by natural vistas. What's more, while you can't put a price tag on these experiences, many of the best dry camping locations are available for free.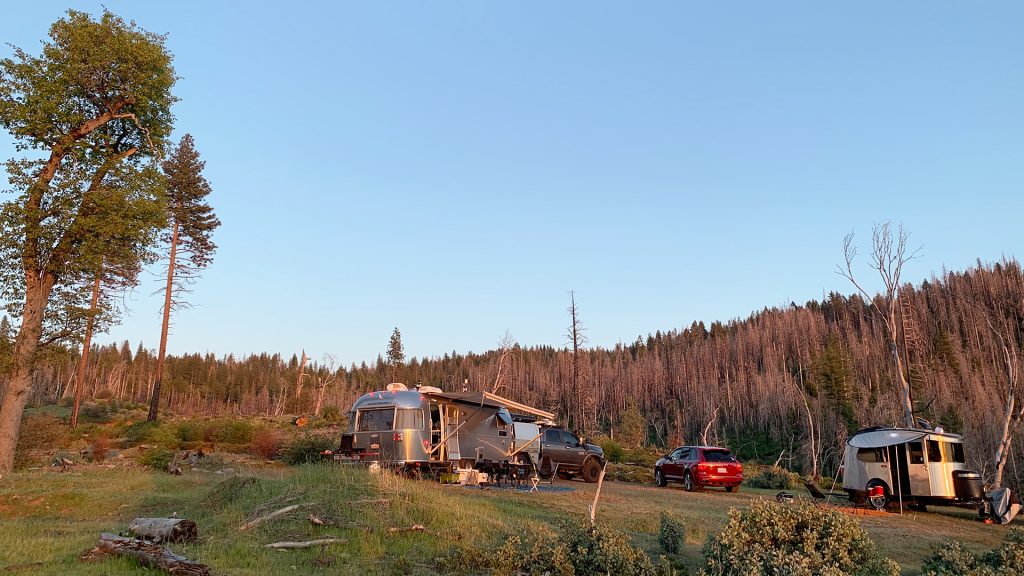 The reason it's often called "dry camping" is that these places generally don't have hookups. Many don't have amenities of any sort – no water, no trash or sewage stations, and no restrooms or showers. 
But don't let the lack of conveniences deter you. When you're taking the creature comforts of home with you in your Airstream, you won't even notice. With just a little planning, you can steep in nature with the best of them. 
Intrigued? Here's the first of a four-part series to guide you on how to find your perfect spot.
United States Forest Service
The United States Forest Service (USFS) manages and also protects our 154 national forests and 20 grasslands in 43 states and Puerto Rico. This agency's mission is to sustain the health, diversity and productivity of the nation's forests and grasslands to meet the needs of present generations and those to come.
The National Forest Foundation (NFF) is a non-profit organization charged by Congress to engage Americans in the land of the United States Forest Service (USFS). 
"We achieve this mission through promoting the health and public enjoyment of our National Forests," says Mary Mitsos, Executive Director of the NFF. "Some of the ways we stay connected with the public are through Twitter, Instagram and Facebook, our blog, a twice-yearly magazine, and our electronic newsletter 'Tree-Mail.'"
As to the core values of the NFF, they address the preservation of the beauty of these lands and the challenges they currently face.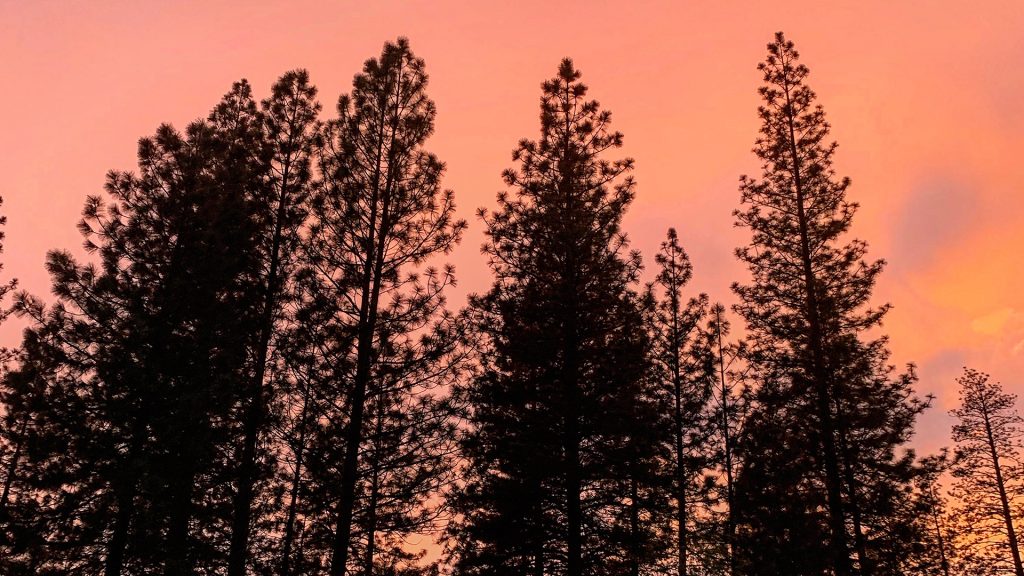 The NFF website puts it simply, yet urgently: "Our National Forests and Grasslands are at the core of America's natural riches, and yet, today these treasures are threatened by unprecedented challenges. Working with the US Forest Service and partners, our goal is to leverage our best thinking, conservation capacity, and community action to measurably improve the health of our National Forests and Grasslands." 
While the foundation receives some funding from Congress, the NFF relies heavily on additional funds from the private sector. Airstream is a proud partner of the NFF. There are also local opportunities for people to volunteer in a National Forest, or to help by planting trees in areas affected by fires, floods and hurricanes. Learn more about how you can get involved and help here.
Campsites and Reservations
These lands are natural riches, and they are wonderful places to dry camp with your Airstream. 
"We encourage visitors to visit the forests and take advantage of the many opportunities for dispersed camping," says Mitsos.
Using the USFS's online tool, you can find a forest near you. The NFF also has an online tool that allows you to locate camping opportunities in any of the forests. What's more, most National Parks are surrounded by National Forests, making the forests an ideal location if you're planning a trip to a park during peak season.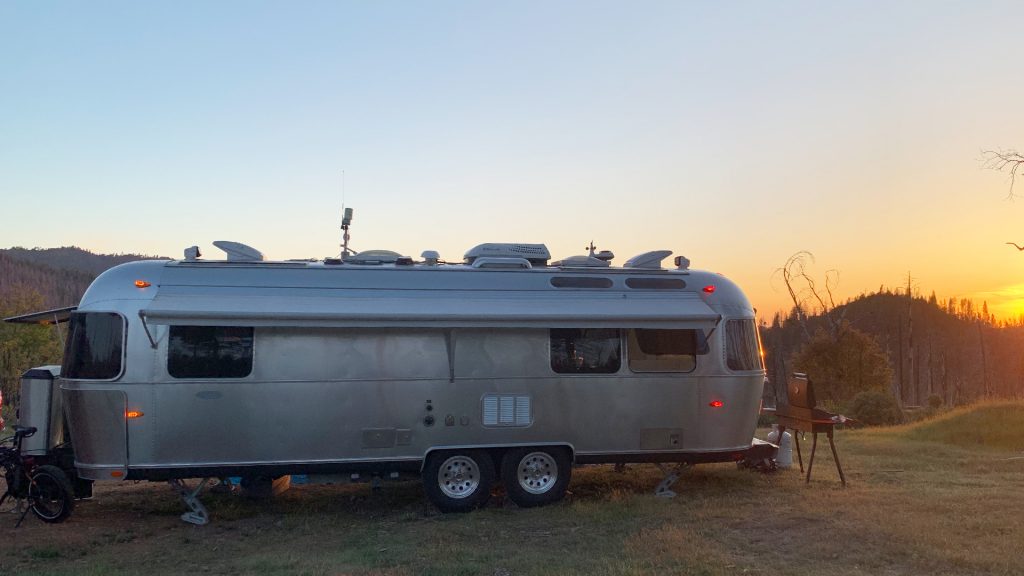 Say, for example, that you want to go to Yosemite, but all of the campgrounds are full. Log on to the USFS website and do some searching around the area. You'll find several forests located within proximity of Yosemite, many with established, primitive campsites or awesome places to accommodate your Airstream. 
Stanislaus National Forest is one of them. It bounds Yosemite on the northeastern side. This forest is home to an almost endless supply of places to camp - many within striking distance to Yosemite. 
Boondocking and Yosemite (not to mention the majestic Stanislaus National Forest), anyone? Now we're talking. 
Still, there are more traditional campgrounds available in the USFS system. Reservations are sometimes available, but most forest campgrounds are operated on a first-come, first-served system. 
As to maximum stays, 14 days, with a 21-day maximum stay per Ranger District, per calendar year. The USFS website even informs would-be campers that most campgrounds fill quickly during holiday weekends, so visitors should come prepared to camp in undeveloped areas. 
Recreation
Options for adventure in the forests come in all shapes and sizes. Explorers can take advantage of more than 9,000 miles of scenic byways to drive, almost 150,000 miles of trails to hike, more than 4,400 miles of wild and scenic rivers to float and 328 natural pools to swim in. There are at least 5,100 campgrounds in which to park your Airstream. Oh, and as a general rule, you can use your Off-Highway Vehicles (OHVs) in these spaces, like all-terrain vehicles (ATVs), snowmobiles and motorcycles. OHVs can operate on any road or trail that is designated with an OHV marker (a Jeep symbol).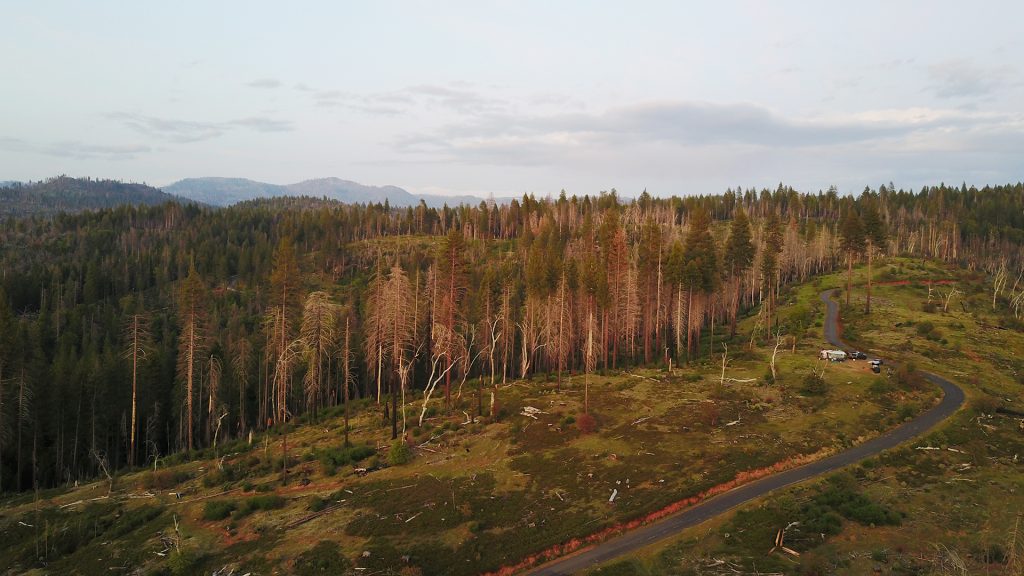 While not every type of activity is allowed in every forest, most outdoor recreational activities are allowed in one forest or another. If you're looking to do some rock climbing, target shooting or cross-country skiing, you can find opportunities in a National Forest.
All of this, plus the chance to see, as the NFF website describes, "elk and bear, ducks and deer, trout and trees, thousands of species of plants, and billions of stars in a midnight sky." Heavenly.
Pro Tips
Reservations (when accepted) can be made through

Recreation.gov

. It's good practice to search for your desired dispersed campground on this site, just to be sure reservations aren't required. When it's first-come, first-served, remember that the early bird catches the best site.

When in doubt (or when you want to know more about the area), pick up the phone and call your local forest ranger; they're happy to help. They can often tell you what the drive into the dry campground will be like, what kind of cell service to expect (if there's any at all) and what the maximum stay is at your particular dispersed campsite. Find a National Forest by state

here

.

The app

Coverage

is also useful when trying to figure out in advance if you'll have cellphone coverage. It directly overlays and compares cellular carrier coverage maps from different carriers. Get it on the Google Play Store or the Apple App Store.

When your holding tanks get full, don't fret. There are mobile pump out trucks that can come to you! These are often the same companies that are servicing the pit toilets in nearby parks and campgrounds. A quick Google search will get you hooked up and pumped out.

Consider carrying a water jug or bladder with you to refill the water in your Airstream for longer stays. It's a lot easier to ferry water back and forth in your tow vehicle than it is to hitch up and move your travel trailer. 

Arrive mid week to increase the likelihood of finding a great spot to camp. If possible, beat the weekend warriors by arriving on a Tuesday or Wednesday.

Want to know where people have camped before on public lands? Use Google Earth with satellite view to look for other RVers. Once you home in on a possible location, be sure to check if camping is permitted there.
Use the app US Public Lands to know if where you're camping sits on the nearly 650 million acres of US Federal government land. Get it the Google Play Store or the Apple App Store.
Donate to the National Forest Foundation