Labor Day has come and gone, the days start to feel shorter, and the temperatures cool off. While the summer camping season may be coming to an end in most parts of the country, the fall camping season is just beginning. For many Airstreamers, this is the ideal time to hit the road – when the once vibrant, green forest transforms into a multi-hued tapestry of colors. 
If you're looking for more reasons to take that bucket list leaf-peeping trip into New England, look no further than two of our favorite Round Trip travel guides on Airstream Supply Company: Our Fall Foliage adventure and our trip up the coast from South Thomaston to Ellsworth, Maine. 
But the colors aren't the only reason to hit the road for an autumn adventure. Read on for more about why fall is the perfect camping season, and check out our recommendations for some of the best campsites for enjoying everything the season has to offer.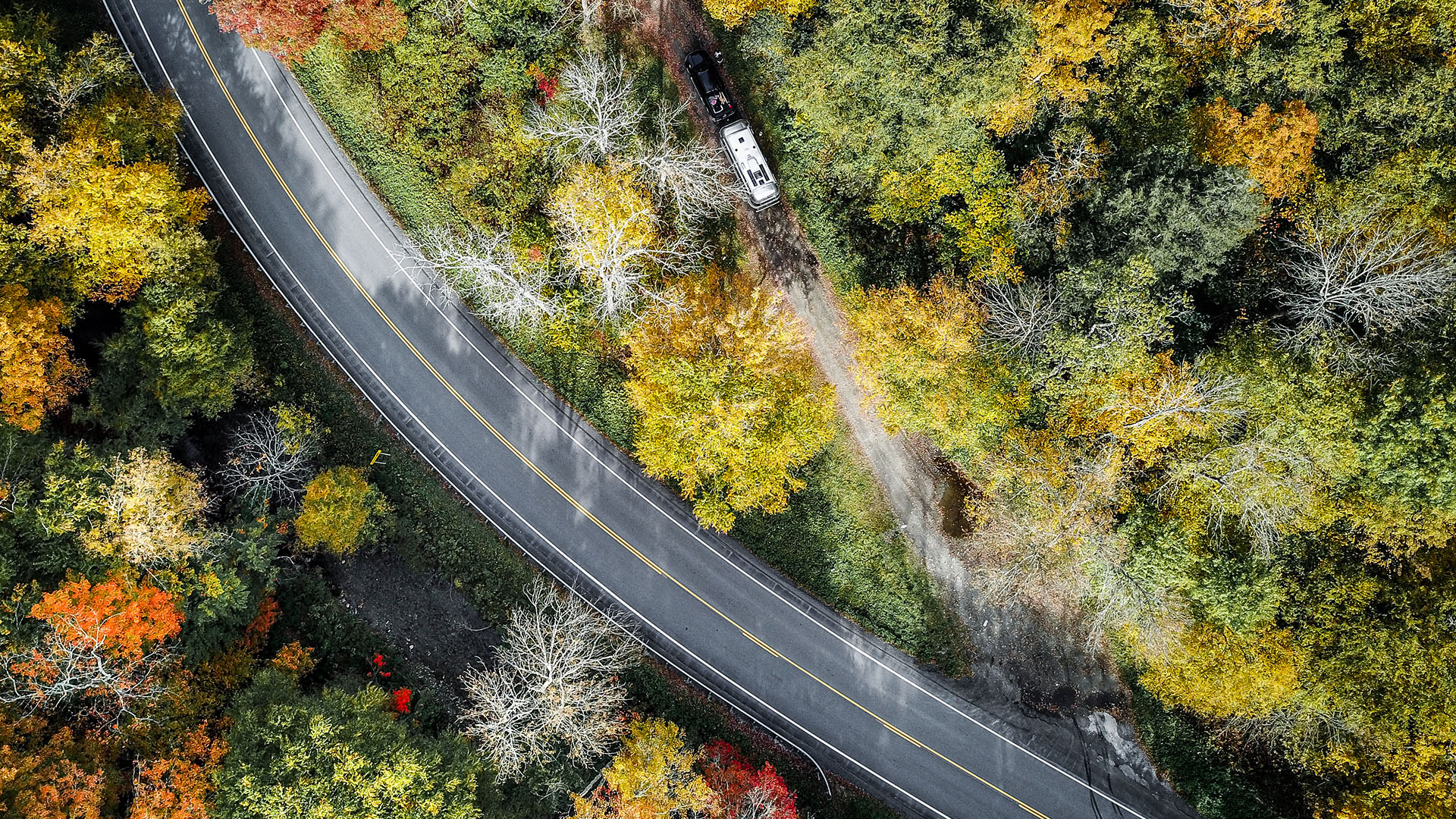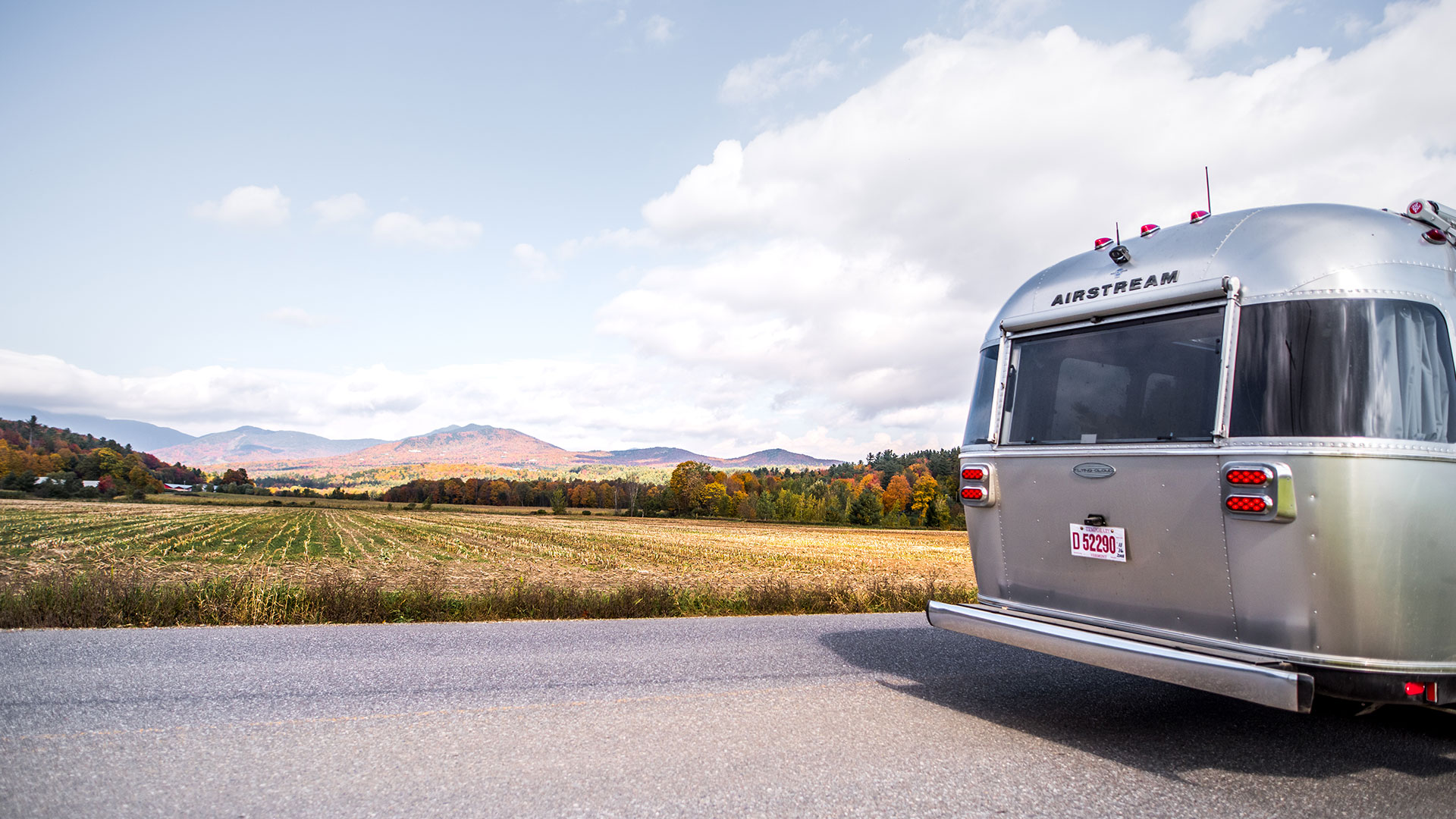 The Best Reasons to Take a Fall Camping Trip
Cooler Temperatures
Throw open the windows, turn off the A/C, and enjoy the fresh air. The fall camping season means better boondocking, with less of a priority put on the shore power you require for running the air conditioner(s). With cooler temperatures, crack a window and turn on that Fantastic Fan to get a wonderful breeze moving through your Airstream. Airstream Touring Coaches feature screen doors on the curb side as well as the rear doors (except for Atlas, which doesn't have a rear door).
With a sliding screen door on the main entry door and a removable screen on the rear hatch, the Airstream Basecamp is ready-made for cool breezes. And if your silver bullet Airstream is equipped with a rear hatch (available on 25- and 27-foot Flying Cloud and International models, as well as going back through the years on some Special Edition Travel Trailers), you aren't limited to just the windows for enjoying that fresh air.
Most current Airstream Travel Trailers have either a heat pump or a heat strip that can knock off the chill without firing up your furnace. Just remember that the heat pump (or strip) runs off electricity rather than propane, and you must be hooked up to the proper electrical connection for these heating elements to function properly. And like all heat pumps it won't work well when the temperature drops below about 45 degrees Fahrenheit.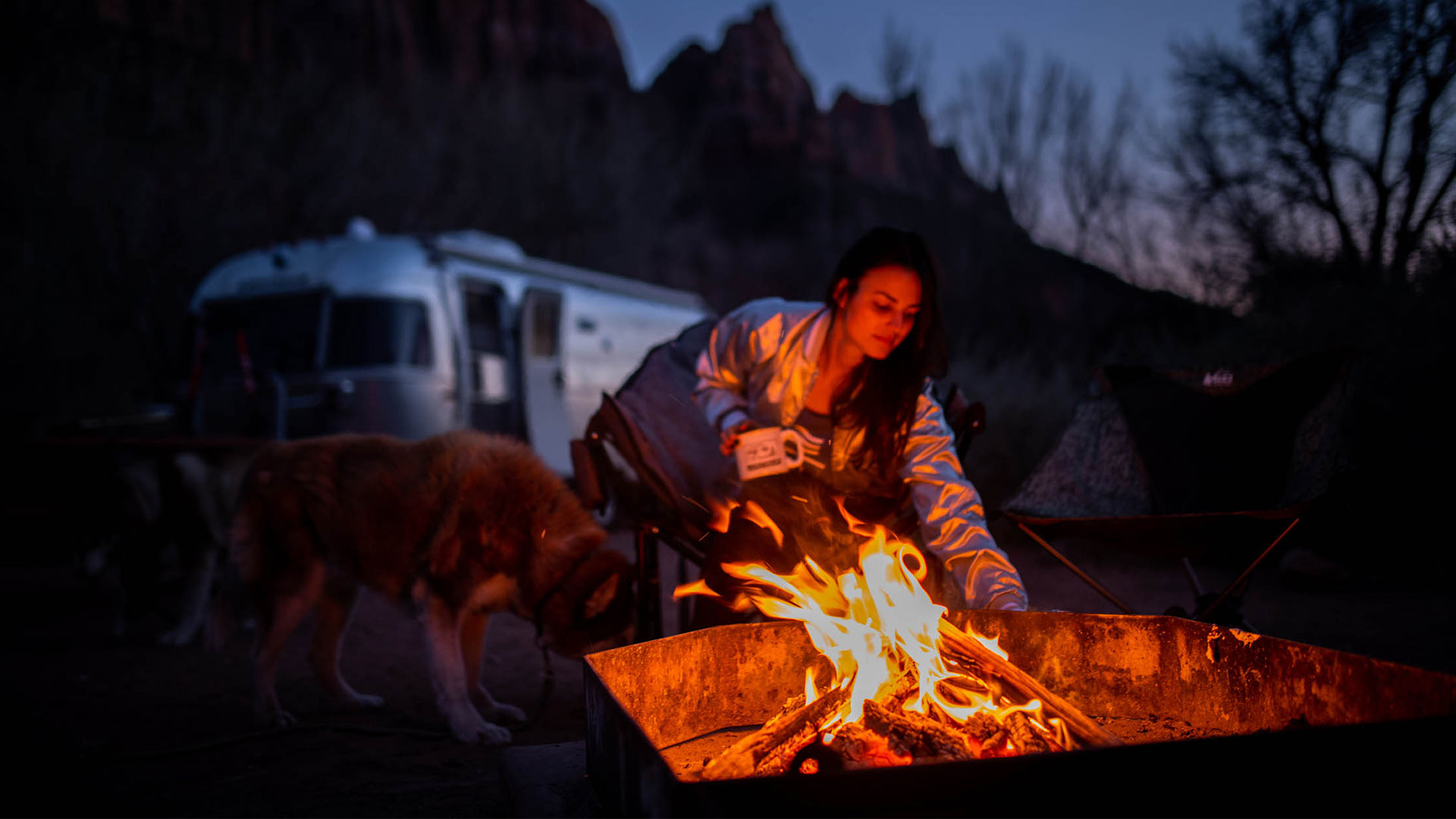 Campfire Weather
Let's face it – while we love to camp, a hot summer night and a campfire don't always play well together. After a long day in the heat, the last thing many of us want to do is build a roaring, cozy fire. But flip that scene to October and you have the makings of a campfire to remember. There's nothing better than cozying up by the campfire, wrapping up in a blanket, and spending time with friends and family. 
If your campsite setup is in need of an upgrade, check out the Campsite Collection on Airstream Supply Company. From incredible camp furniture from our friends at KUMA, to outdoor cooking tools, s'mores kits, and mood-setting lighting from Barebones, Airstream Supply Company is the perfect place to outfit your fall camping trip. 

Fewer Crowds and More Campsites to Choose From
Depending on where you live and where you camp, the fall months see a continuous decline in campsite reservations. As folks begin to look toward putting their Airstream in winter storage, others see ripe opportunities for solitude, quiet, and relaxation. 
Cooler temperatures also make some of our favorite activities more enjoyable, like cycling, fishing, and bird watching. And when the sun goes down, the autumn sky provides some of the most spectacular astronomy available during the year.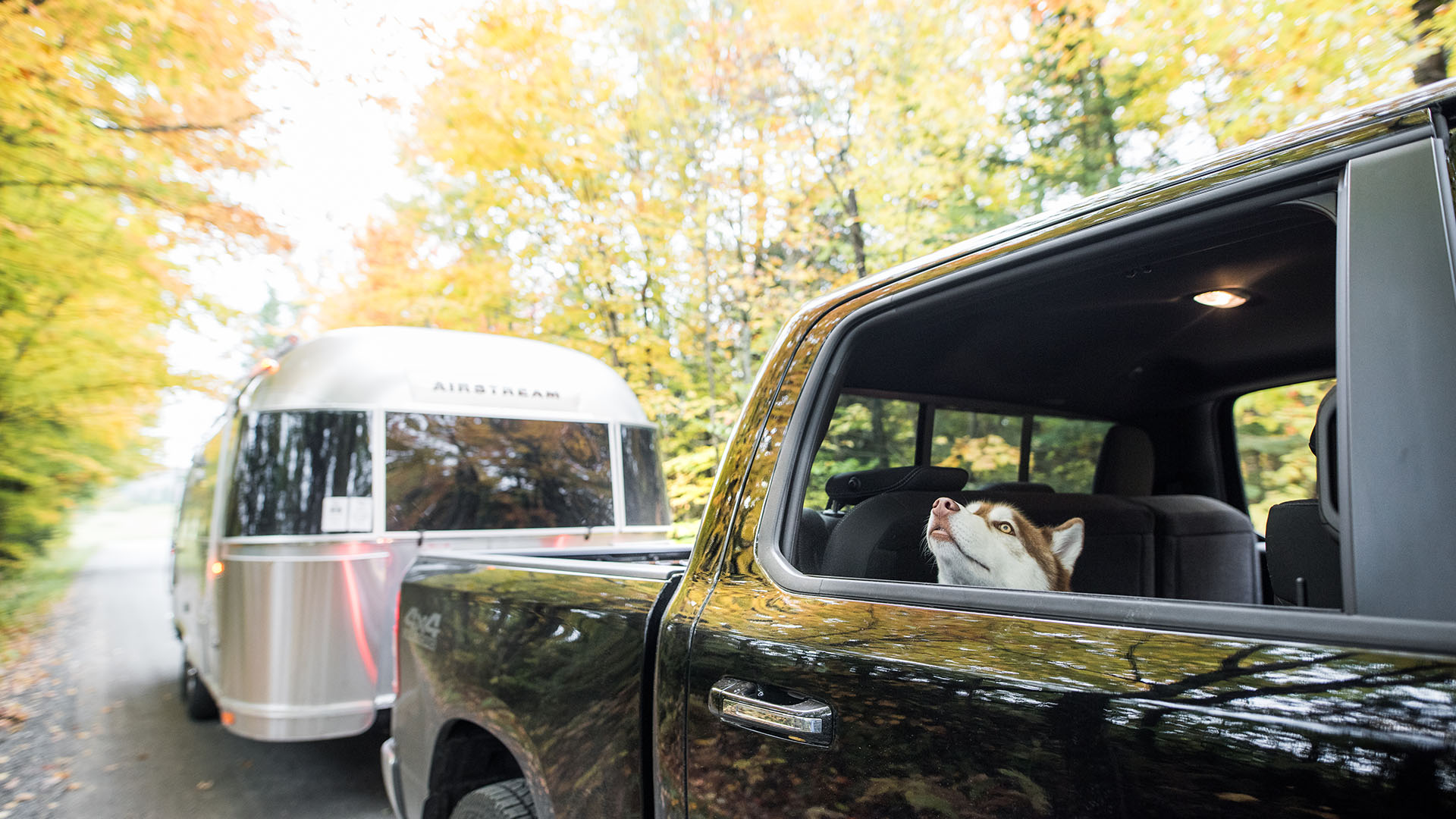 Our Favorite, Airstreamer-Approved Campgrounds
Our friends at Campendium have one of the best databases for finding great campsites. We're always combing their site for great campsites, and asking our Airstream ambassadors and community for their recommendations. No matter what part of the country you call home, Campendium is one of the best tools for finding your perfect site.
But if you want a couple recommendations, we're happy to oblige with some of our favorites, conveniently organized by geographic region. (Note: This information was accurate at the time of publishing. Be sure to check availability before setting off on a trip.)
The Northwest
Champoeg State Park: Newberg, Oregon
For many, an Airstream trip isn't complete without a visit to the local winery, where you can sample a variety of wines, learn more about the region from the experts who work that land, and meet fellow wine enthusiasts. 
Less world-renowned than Napa (though every year gaining traction), the Northwest region is home to some of the finest grapes you'll find in North America. And deep in the Willamette Valley wine district of Oregon you'll find not only great wines, but great camping too at Champoeg State Park. Two loops of sites feature water, electrical hookups, and decent cell phone coverage. But with fall foliage in full effect and dozens of nearby wineries, wine shops, and tasting rooms explore, you'll barely have time to pick up your phone. 
The Southwest
Wahweap Campground & RV Park, Glen Canyon National Recreation Area: Page, Arizona
Centrally located along the northern border of Arizona, Page is the perfect jumping-off point for a variety of southwest adventures. A short drive from incredible highlights like Glen Canyon Dam, Horseshoe Bend, Antelope Canyon, and Lee's Ferry, Page is also a day's drive away from the Grand Canyon and the crown jewels of southwest Utah. Secluded and solitary with a variety of onsite activities like hiking, fishing, water sports and more, Wahweap Campground is perfect for any size Airstream, with long driveways made for larger rigs.
The Southeast
Laura S. Walker State Park: Waycross, Georgia
If you enjoy a bit of fauna to go with your color-changing flora, Laura S. Walker State Park is the perfect fall adventure for communing with all the creatures of the forest. Like the nearby – and more world-renowned, if not more crowded – Okefenokee Swamp, the park is home to a wide spectrum of animal and plant life. From alligators to tortoises to a cacophony of bird life that calls this swampy land home, to the tall oaks that cast shade on the small wildflowers and carnivorous pitcher plants that grow along the trails, the natural world is never too far away here in the first state park named for a woman. 
The Northeast
Moreau Lake State Park: Gansevoort, New York
Before winter falls in New England, there comes the most spectacular eruption of color you'll find nearly anywhere in the world. There's a reason the Northeast is so well-known for its leaf-peeping. The typical greens turn not only red and brown, but shades of purple and orange that are as otherworldly as they are beautiful. 
One of the best campgrounds to set up shop for a leaf-peeping excursion through the northeast is Moreau Lake State Park in Saratoga County. Featuring several thousand acres of pristine forest and over 20 miles of hiking trails through towering pine forests and rocky outcroppings, Moreau Lake is the perfect place to get lost in an autumnal dream world. Fish the Hudson River, which flows through the park, and set up camp in one of several camping loops.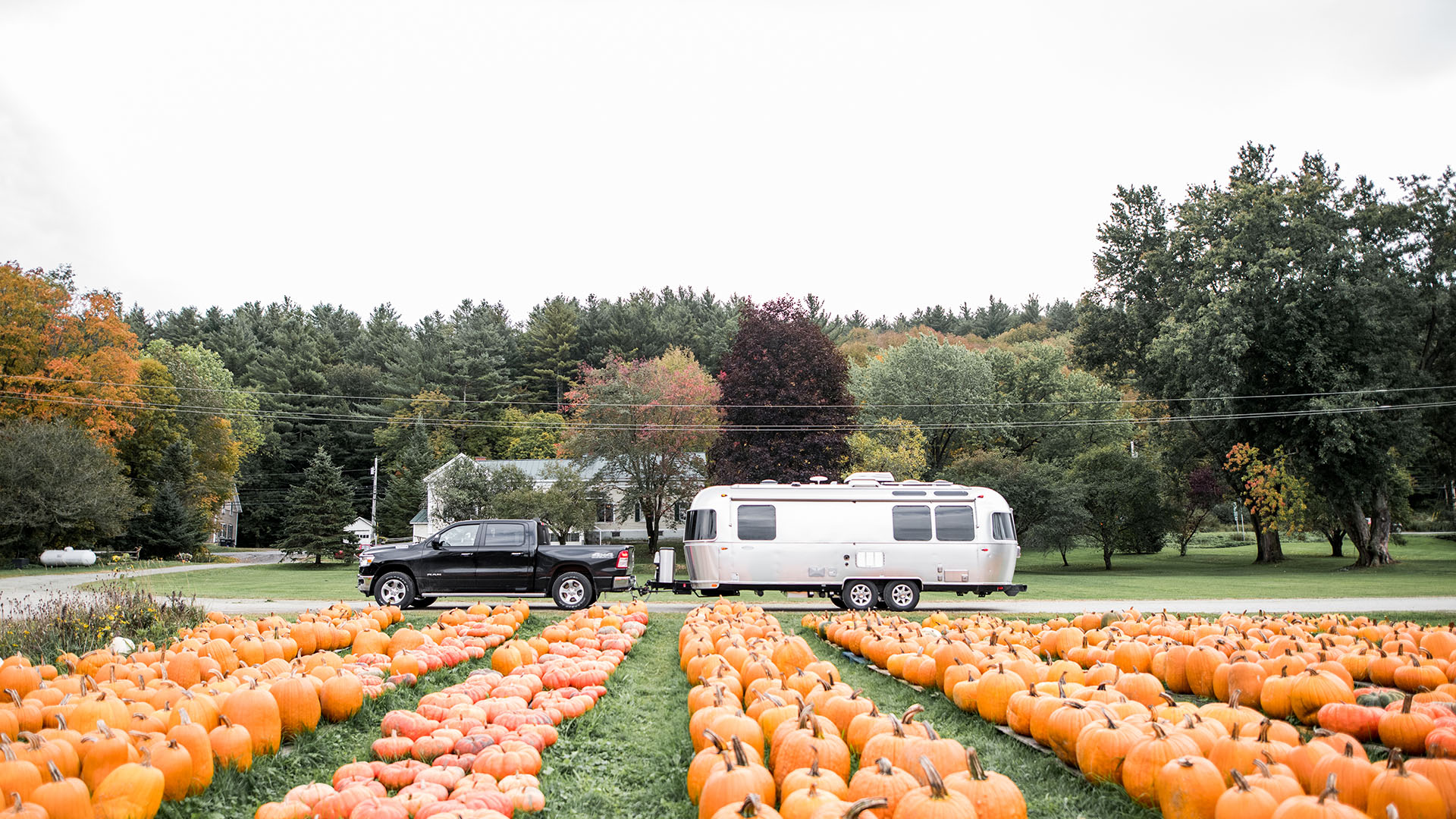 Explore more fall camping resources and start planning your perfect leaf-peeping, sweater weather adventure.
Streaming through the Fall and into the Winter? Check out one of our favorite Ask an Airstreamer sessions on getting the most out of winter camping.
Ready to start your own Airstream adventure?