The 2020 Travel Trailer lineup is here and there are lots of updates and upgrades to tell you about. Each year, we take a fine-tooth comb to each and every feature to make sure it's the absolute best fit for the quality, flexibility, and fun you expect from an Airstream travel trailer. Following our founder Wally Byam's mantra, we never make changes; only improvements.
What's New
The Bambi Travel Trailer family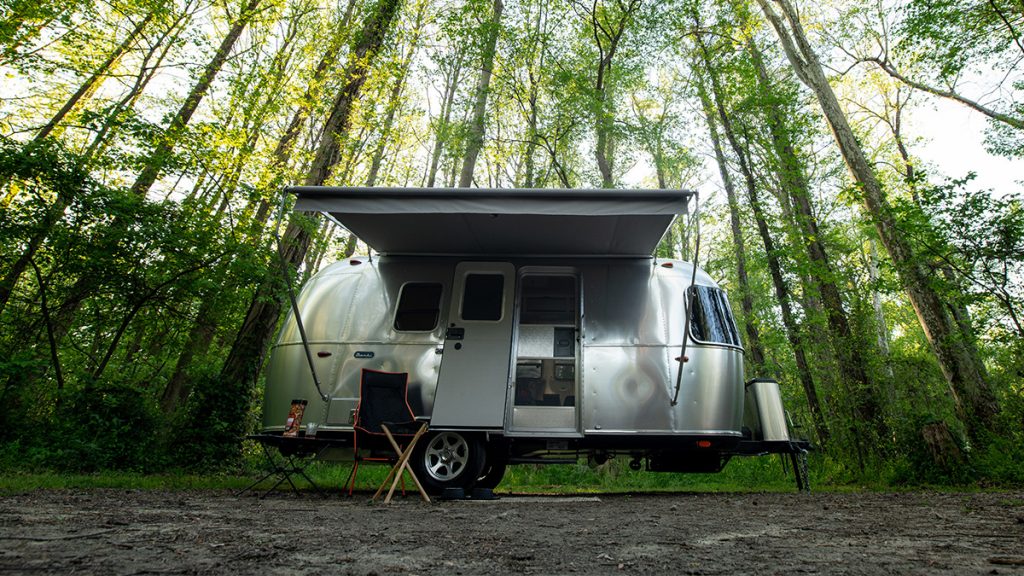 Increased tank capacity

Upgraded A/C

Performatex® stain-resistant dinette cushions

Electric (AC/DC) compressor-style refrigerator

Improved overhead cabinet design inspired by the Sport

Torsion axle suspension and upgraded axles
The Caravel Travel Trailer family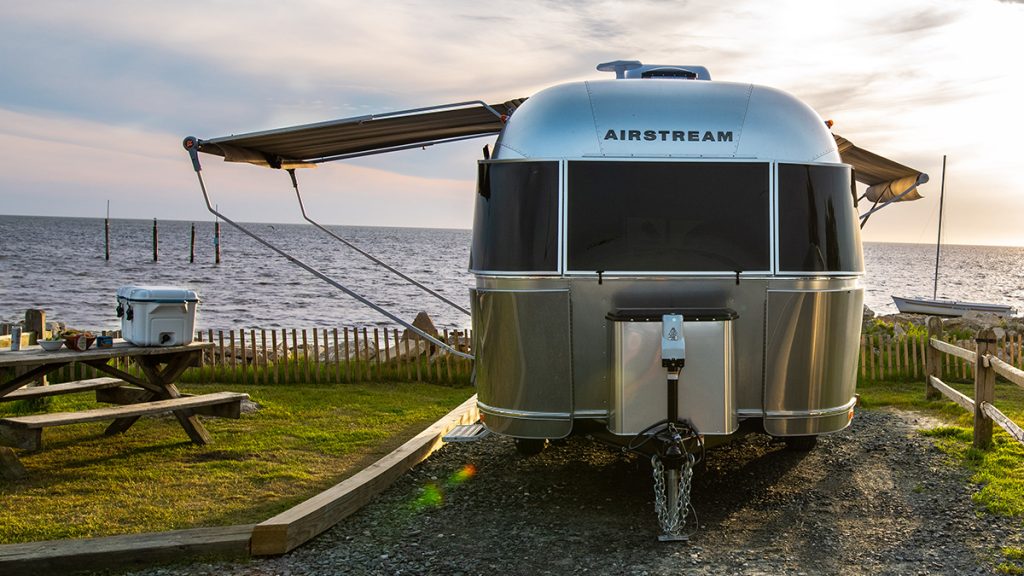 Quietstream™ A/C

Ultraleather

®

seating

Stainless steel front rock guards

Rear bumper storage

Electric front tongue jack

Special window awnings

Dual round LED tail lights
New Globetrotter 23-foot floor plans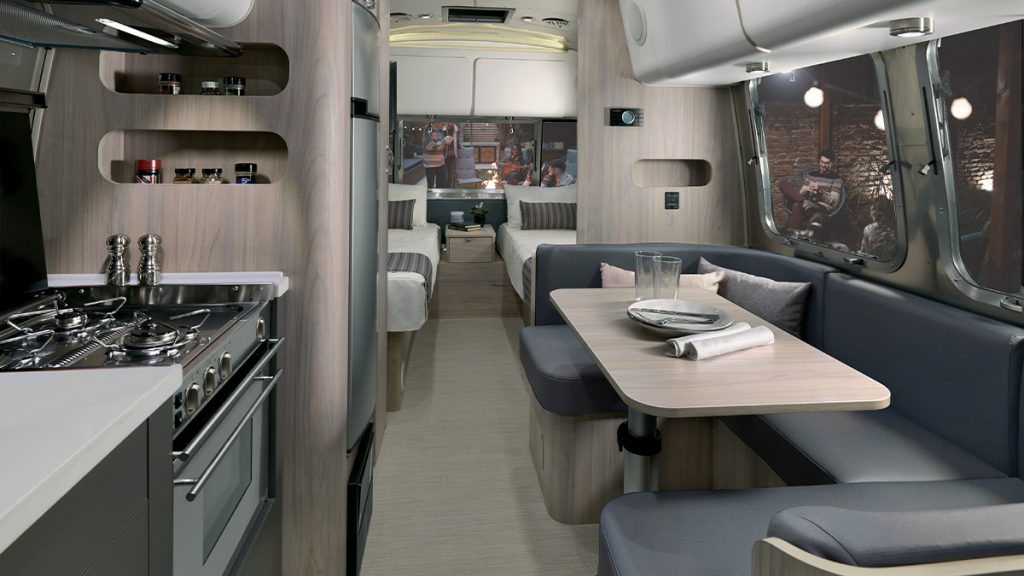 The Globetrotter's ultra-modern style has been a hit since its introduction, and now we're adding even more options to the family for those who want a smaller, lighter floor plan. Globetrotter now comes in a 23FB and 23FB Twin, in addition to the 25FB, 25FB Twin, 27FB, and 27FB Twin.
Other features the new 23-foot Globetrotter floor plans include:
3-way 6.7 cubic foot refrigerator
Tuft and Needle Adaptive™ Foam mattress
Multi-functional storage bins behind the galley sink with Dupont Corian® covers
An LG LED HDTV and Blu-Ray™ player
Fusion touchscreen surround sound stereo with SiriusXM, Wi-Fi, Apple Airplay, and Bluetooth® connectivity
Rear Hatch Available on More Models
The rear hatch we've often included on special editions like the Pendleton and the Tommy Bahama® makes loading and unloading gear a breeze (pun intended). And now we're adding the hatch to some of our mainstay travel trailers: the 27FB Flying Cloud and 27FB International Serenity. Open up the entire rear of the trailer and enjoy indoor/outdoor dining, more fresh air, and a bonus shaded outdoor space.
New Classic Feature - Active Tire Pressure Monitoring System (TPMS)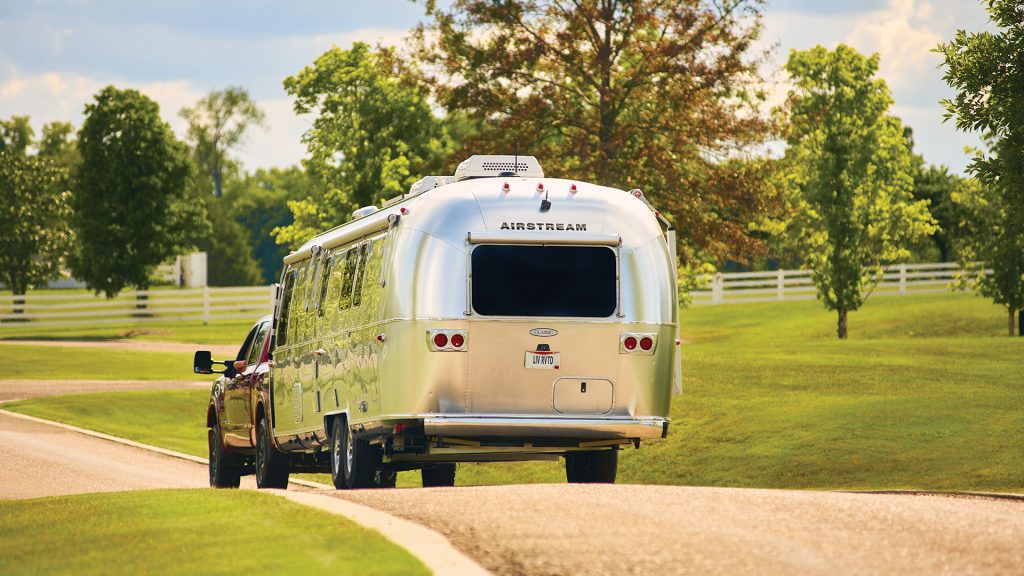 Smart Control Technology in the 2020 Classic now includes an active Tire Pressure Monitoring System (TPMS). Airstream's TPMS system actively monitors all four tires, plus the spare, continuously and reports to both the supplied display and Airstream Smart Control App. While some monitoring systems function based on activated movement, our Active TPMS will report tire pressure pounds per square inch (PSI) whether the Classic is on the road or sitting in storage. With the provided Smart Control app, users can monitor temperature (Fahrenheit) for each tire, identify and place active warnings and see updates related to the TPMS system.
All-New Badging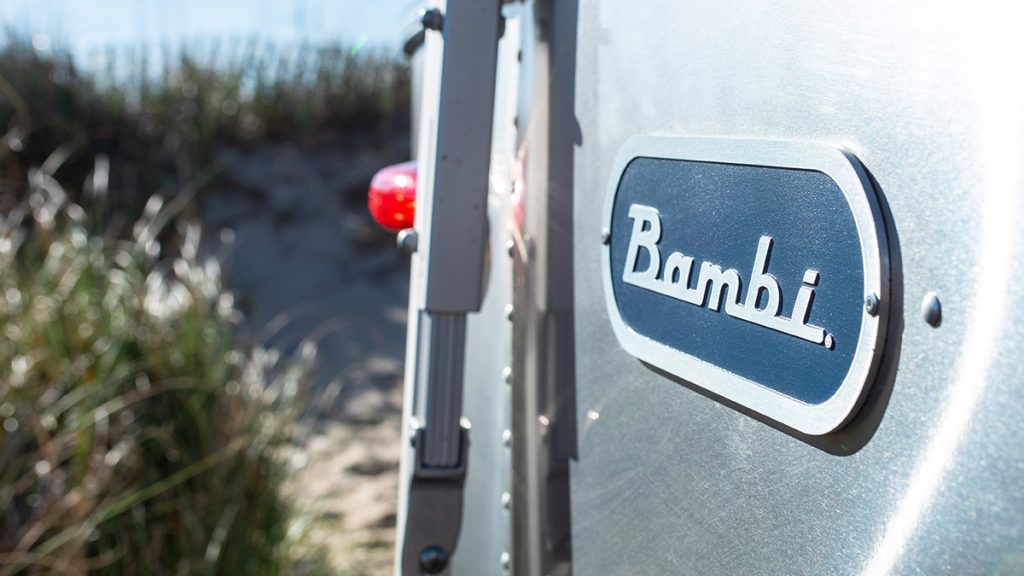 Fully redesigned exterior badges

Embody the persona of each trailer

What's improved
International, Flying Cloud, and Globetrotter
Furrion three-burner LP stove with sleek glass cover that creates a flat, integrated prep surface when you need it

JL Stereo with Bluetooth connectivity, four speakers, and a subwoofer

LG LED HDTV and Blu-Ray™ player powered with the inverter so you can watch even when you're not on shore power
View International Serenity View Flying Cloud View Globetrotter
Across the Board
Improved hitching coupler to make it easier to connect and disconnect your trailer
Fully enclosed radius exterior storage doors (instead of square) flow with the natural curved design of the travel trailer
What's sunsetting
The Sport
The Sport Travel Trailer is one of our longest-running badges in the travel trailer family. But we're evolving, and so is our product lineup. We're no longer creating new Sport models for purchase, but if you love the size, maneuverability, and maximized space design of the Sport, you'll love the new Bambi family.
The International Signature
The International Signature has been part of our family for years, and that family has continued to grow. With that growth comes the official sunsetting of the Signature this year. And while we won't produce new Signatures in the future, we're continuing to create and enhance the International Serenity, Signature's ultra-relaxing counterpart with the same floor plans and premium finishes and appliances.
The Tommy Bahama Relax Edition
Special Editions don't last forever, and it's time to see the Tommy Bahama Relax Edition Travel Trailer off into the sunset. But it's far from the only Airstream with unique style. In fact, if you love the Relax Edition, you should take a look at the Globetrotter. It's ultra modern, yet still approachable and relaxed.