Starting at $310,400
Starting at $310,400
Step 2 / Select Exterior Color
Atlas®
You have chosen the Atlas. Next, please select your exterior paint color below. It comes standard with a streamlined and clean Arctic White or you can choose another paint color.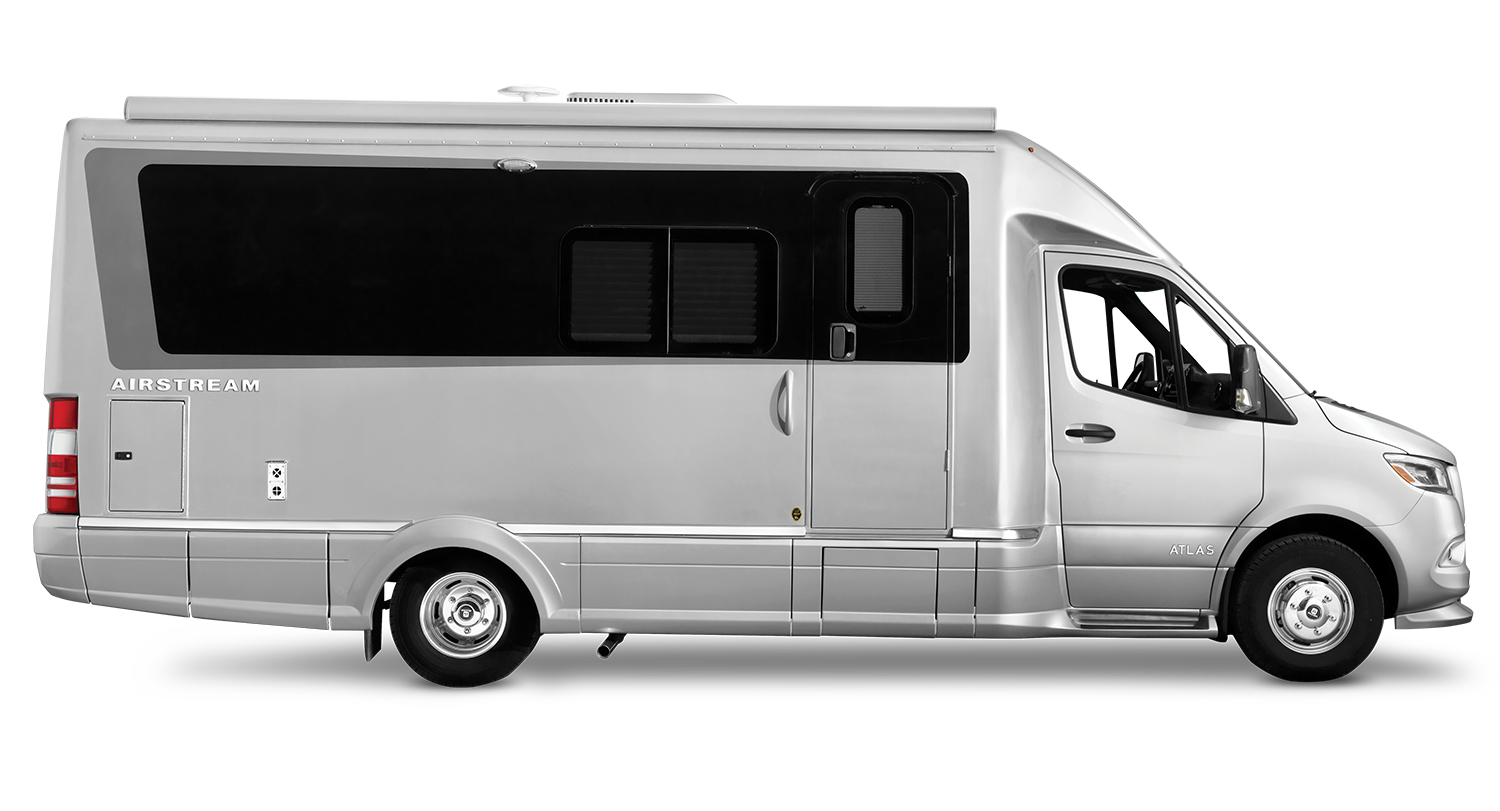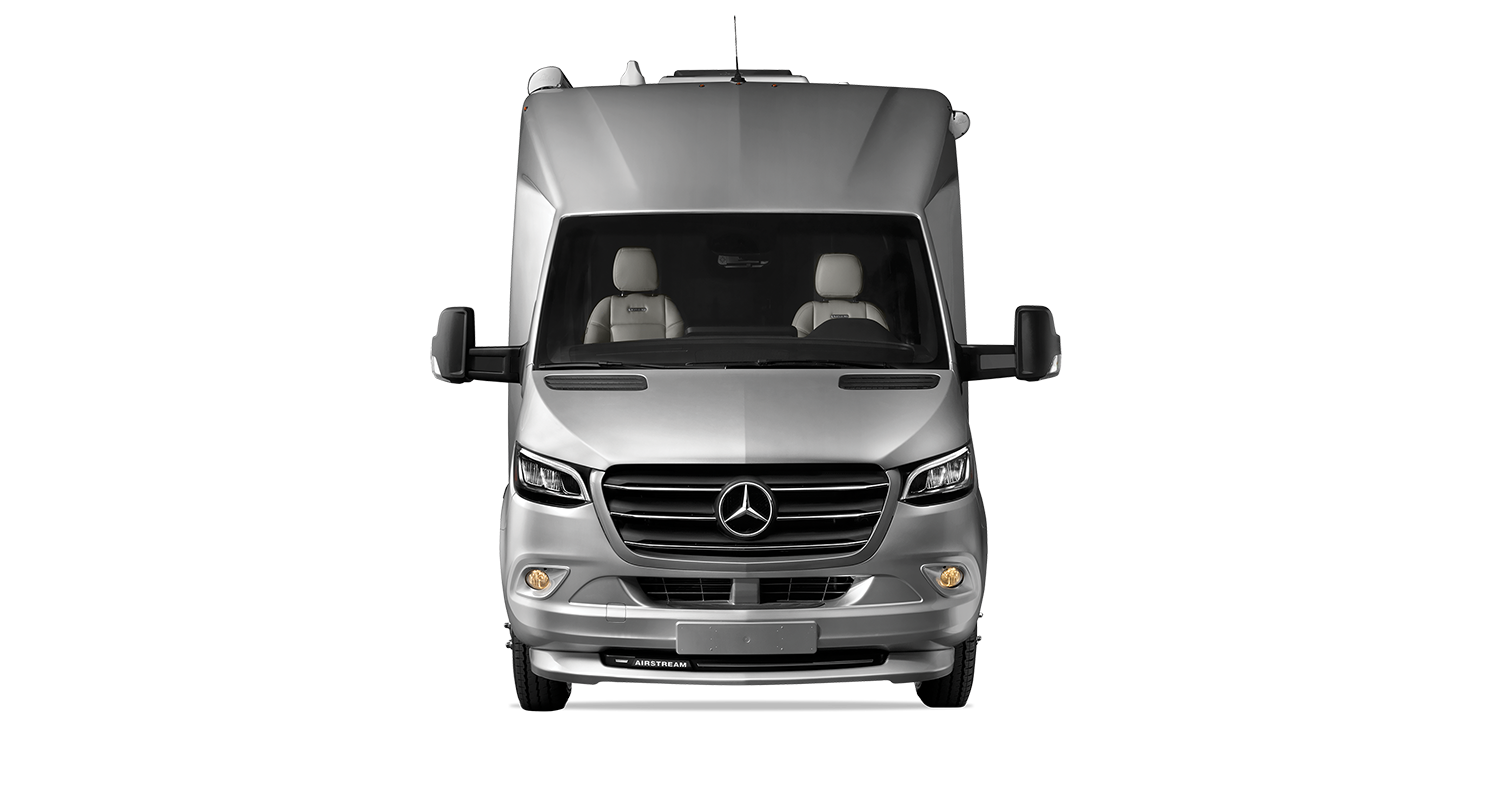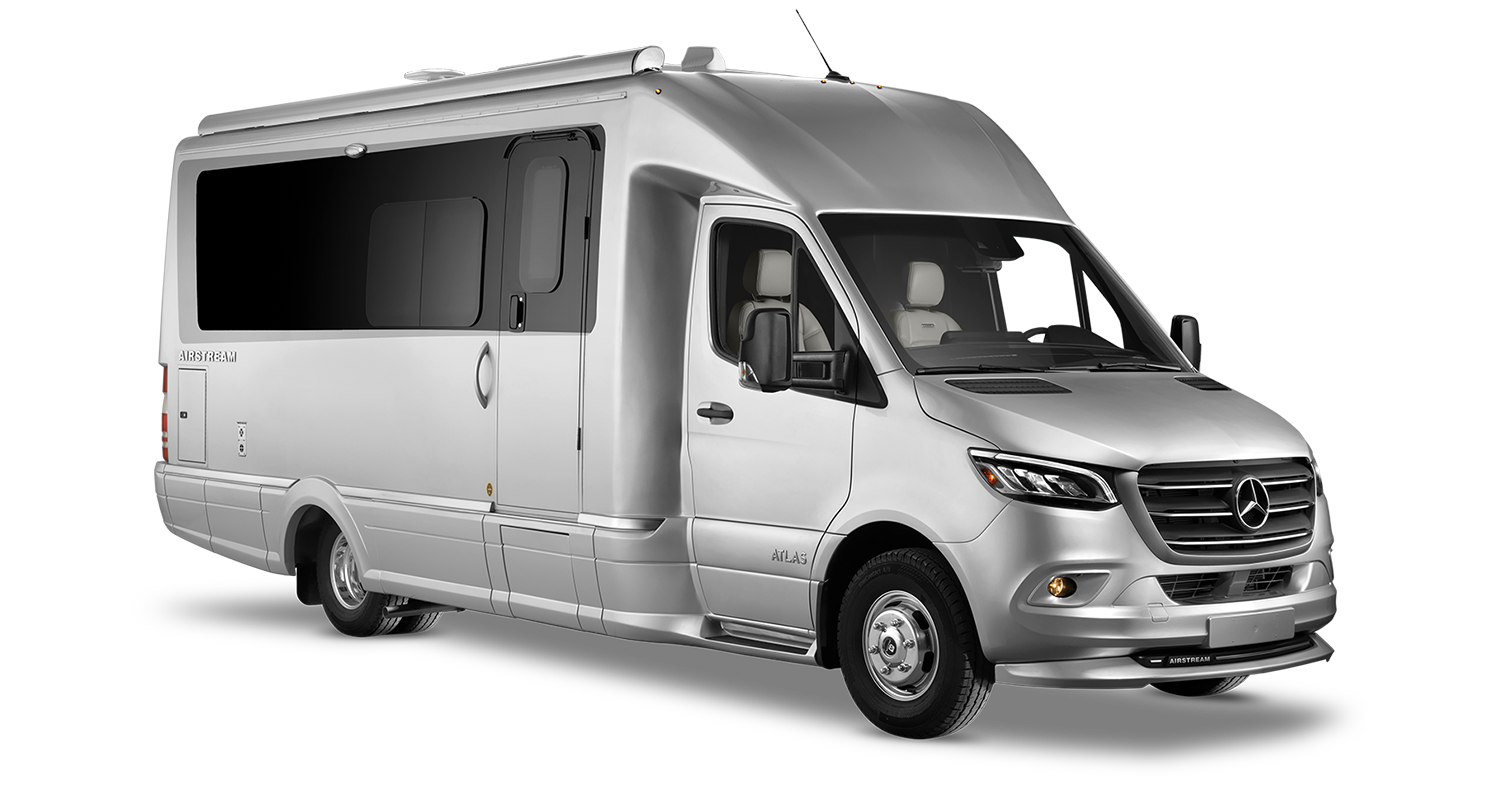 Atlas®
Starting at $310,400
Best-in-Class includes the Airstream Atlas fiberglass and paint process. Around 250 man-hours go into the hand-crafted fiberglass work and paint job to ensure your Atlas has a seamless, durable, gorgeous finish. 15 coats of cut and buff, BASF automotive paint and clear coat, is cured for 60 to 150 minutes then sanded, buffed, and polished to a mirrored finish.
Explore the Atlas®
Learn about the exterior features
Power Awning
An integrated power awning extends with the tap of a button. It includes stabilizing bars to help the awning remain sturdy and with a built-in seismic sensor will automatically retract in high winds to prevent damage.
Power Steps
Open the cabin door and the steps automatically unfold and extend before you. Close the door and they automatically retract to become flush with the body of the Atlas.
Slide-out
Extend the slide-out and pull down a large Murphy bed for a truly great night's sleep, plus lovely extras like reading lights and shelves for your books and glasses.
Seamless Body Kit
Over 100 hours go into fiberglass seam work to create a unique, streamlined, and seamless body kit. This not only creates a gorgeous automotive finish, but ensures your Atlas is as weatherproof and durable as possible.
Lockable Storage And Utilities
With a click of your key fob the underbody storage compartments on the Atlas lock and unlock. This feature removes the need for handles that disrupt the streamlined exterior design.
Air-Ride
The rear of the Atlas is equipped with our exclusive Air Ride Suspension which adjusts itself to bumps in the road, changes in elevation, and changes in wind resistance, so you can enjoy a smooth ride, mile after mile.
We use cookies on our website to give you the most relevant experience by remembering your preferences and repeat visits. By clicking "Accept", you consent to the use of ALL the cookies. However you may visit Cookie Settings to provide a controlled consent.
Privacy Overview
This website uses cookies to improve your experience while you navigate through the website. Out of these cookies, the cookies that are categorized as necessary are stored on your browser as they are essential for the working of basic functionalities of the website. We also use third-party cookies that help us analyze and understand how you use this website. These cookies will be stored in your browser only with your consent. You also have the option to opt-out of these cookies. But opting out of some of these cookies may have an effect on your browsing experience.
Necessary cookies are absolutely essential for the website to function properly. This category only includes cookies that ensures basic functionalities and security features of the website. These cookies do not store any personal information.
Any cookies that may not be particularly necessary for the website to function and is used specifically to collect user personal data via analytics, ads, other embedded contents are termed as non-necessary cookies. It is mandatory to procure user consent prior to running these cookies on your website.