Interstate 19SE
Starting at $178,640
Storage
Lockers wrap around the back of the coach above the galley kitchen, sofa, and rear seats and securely hold all your dishes, adventure gear, and more. Plus, you can hang your clothes in the rear closet, and you can store your luggage in the trunk behind the sofa/bed.
Enhanced Dashboard
The new and improved Mercedes-Benz dashboard provides an incredible user experience as well as all the safety and performance options you would expect from a luxury Class B Van.
Rear Sofa/Bed
The power sofa in the rear of the coach extends to a fully flat surface with the push of a button. The side seats also fold down to turn the entire rear of the coach into a singular sleeping space.
Kitchen
The kitchen features a two-burner gas stove and a large stainless steel sink and faucet, plus extra counter space for food prep. Above the counter there's a convection microwave and across from the sink are a refrigerator with a freezer, and a slide-out pantry.
Wet Bath
The entire European-style bathroom is designed to get wet, with a shower, toilet, and sink all in one efficient, versatile space. Plus, extras like a waterproof toilet paper cover and a clothesline make all the difference.
Nineteen Feet of Luxury
Are you ready for an adventure? So is the Interstate 19SE. All the features you love fit smartly into the nineteen-foot floor plan that gives you the freedom to go – and park – anywhere.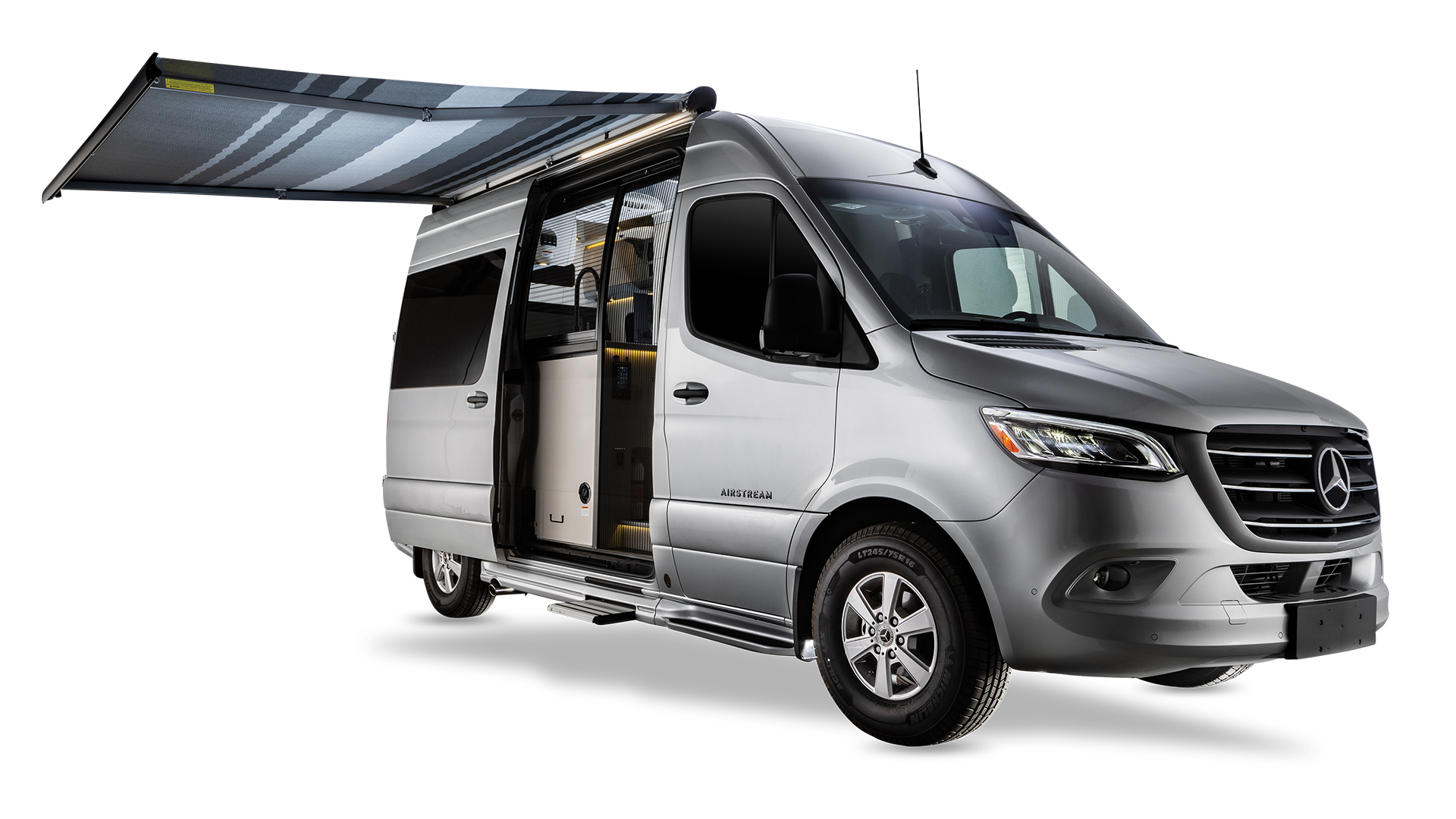 Best-in-Class Comes Standard
Airstream and Mercedes-Benz® are two brands who never compromise. That's what makes our partnership so seamless. It's also why we build more than 50 best-in-class features into every single touring coach – as the standard, not the upgrade. We include every Mercedes-Benz safety and performance feature, and add our own proven convenience, design, and luxury features from 80+ years of RV experience. We know every single choice makes a difference in helping people have a life-changing travel experience. And that will always be our first priority.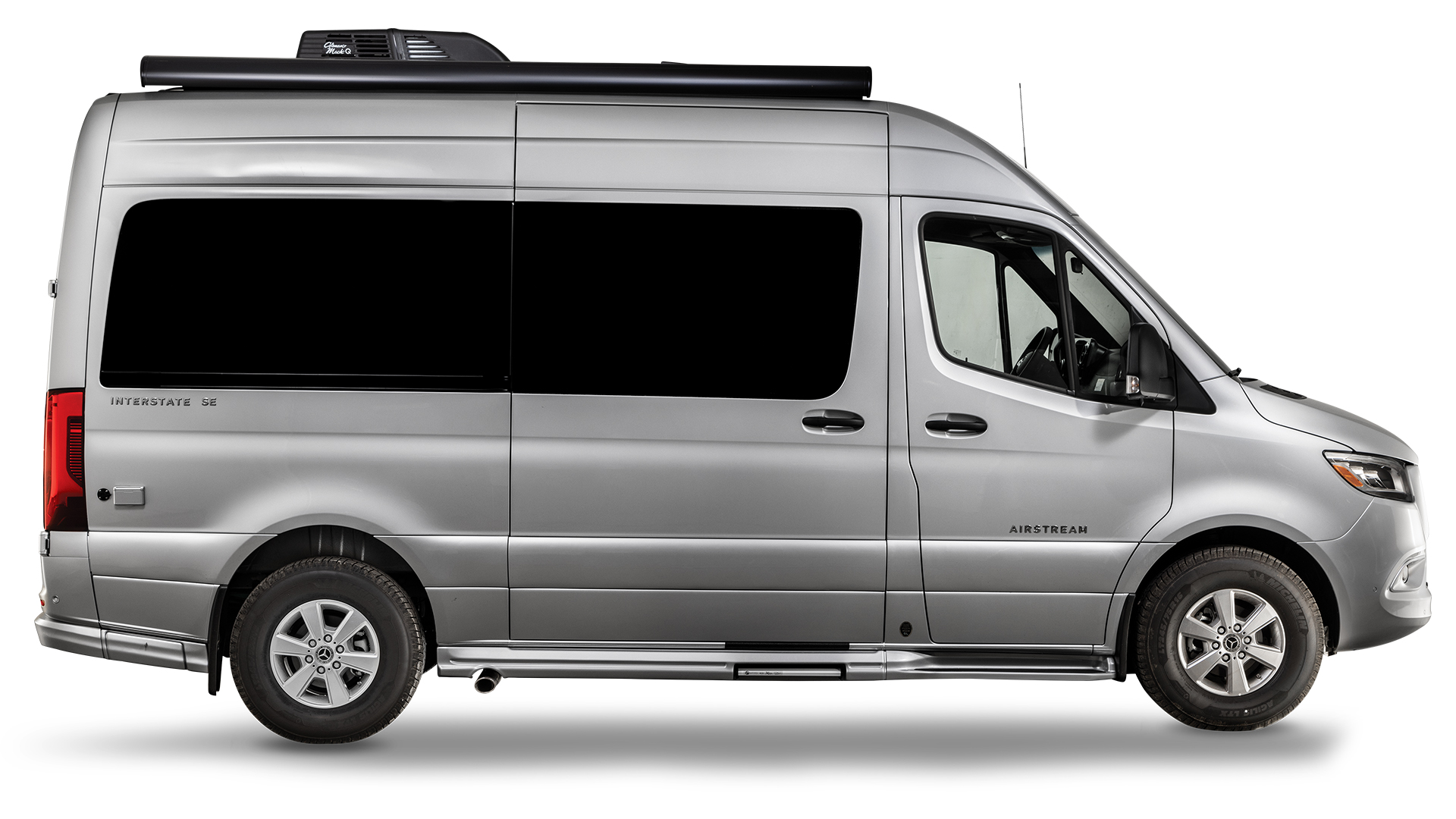 The Interstate 19SE Floor Plan's Unique Features
The Interstate 19SE's sofa provides additional comfortable seating and then quickly converts to a 66-inch by 73-inch plush sleeping area. It's largest bed you'll find in a Class B RV. A well-equipped kitchen galley includes a refrigerator and freezer, convection microwave, cooktop, and a large sink with a residential faucet. The ultra-efficient wet bath allows you to freshen up and get ready for your next adventure while ample storage space in the cabinets and wardrobe leave for all your clothing and travel necessities.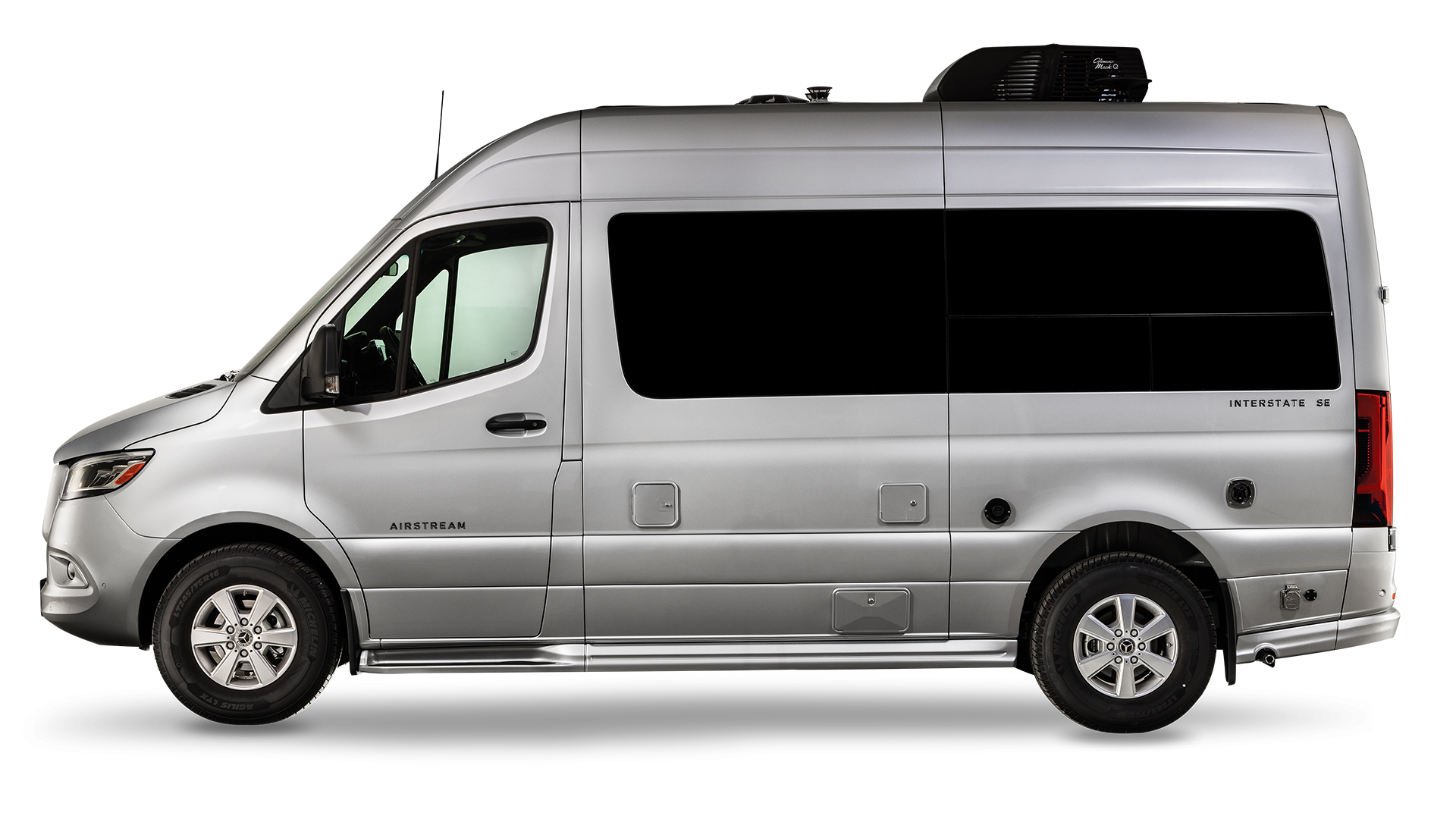 The Interstate 19SE Floor Plan is a Great Fit For:
If you're looking for a Class B RV that's easy to drive, the Interstate 19SE is an ideal choice. This nimble touring coach is perfect for those who want to set out on a solo weekend excursion or embark on a spontaneous romantic getaway. While capable enough to support your personal version of #vanlife, those looking for quick luxurious travel and excursions will love the efficiency and flexibility of this floor plan.