Basecamp 16X
Starting at $41,800
Glacier Lake Interior Décor
Forest Ridge Interior Décor
Built For Adventure.
The Airstream Basecamp 16X takes our iconic streamlined style in a new, exciting direction. The same quality and unrelenting standards that made us who we are have been applied to creating the best lightweight, versatile RV on the market.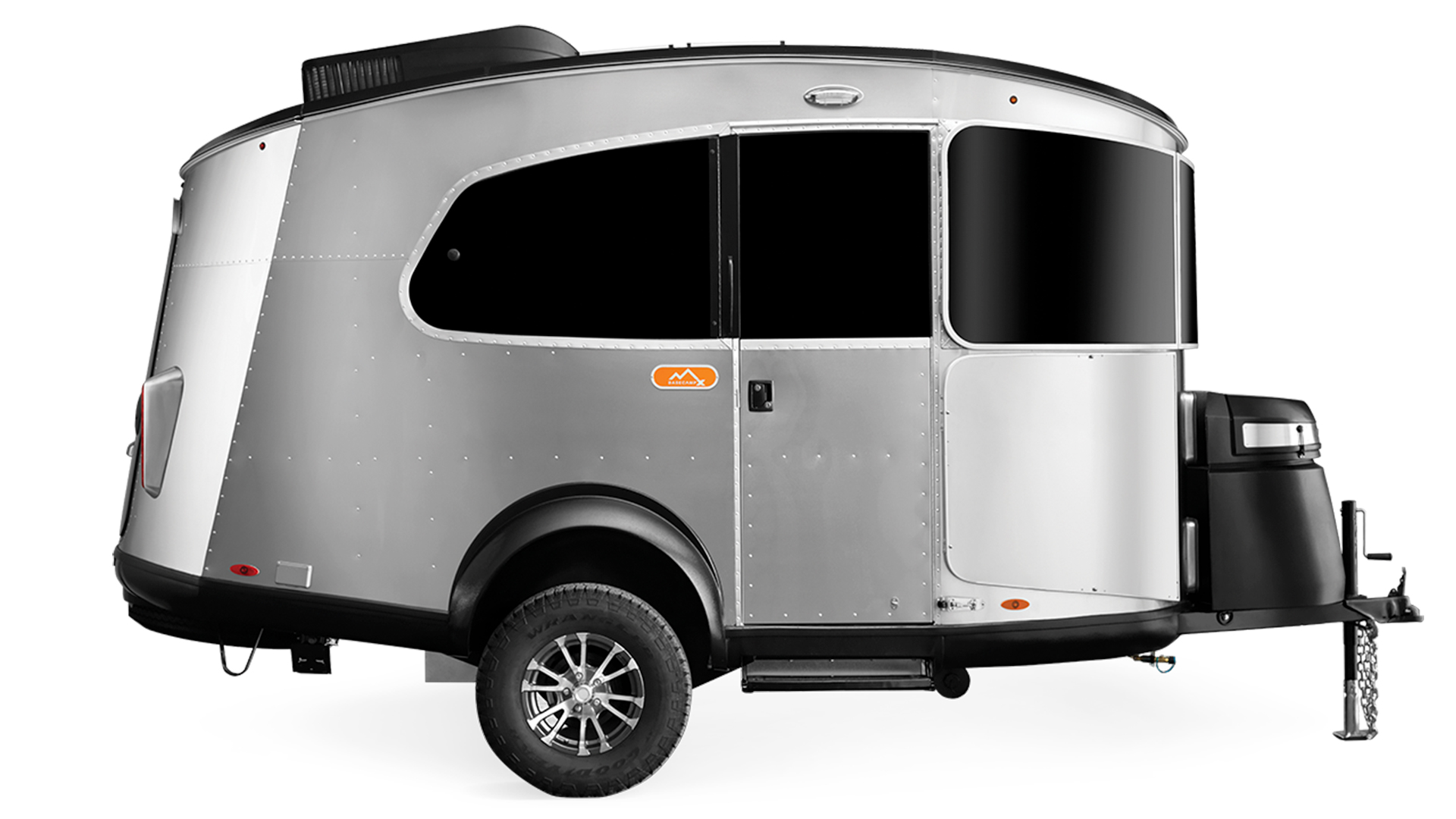 The Basecamp X-package includes premium features that were designed to enhance customer experience and rekindle the desire to explore the great outdoors. You'll always have a stylish, comfortable place to stay while cruising highways or trekking off-road paths. Through these enhanced features, travelers are able to bring the comforts of home on rugged roads.
New Style in a Compact, Adventure-Ready, Single Axle Travel Trailer
The Basecamp X is ready to go on bigger adventures. A lift kit partnered with larger wheels and tires ensure you have the ground clearance you need, plus the departure is naturally increased. Stainless steel stone guards and panoramic front window protection shields the aluminum shell and glass from road debris that may come up while traveling. As with every Airstream travel trailer, the 16 foot Basecamp X is built with the same level of quality and incomparable durability which will last for generations to come.
Built With Decades of Feedback
Today's Airstream travel trailers are a testament to our promise not make changes for the sake of making changes, but to constantly make improvements. Since 1931, Airstream has been pioneering innovative RV technology like refrigerators, toilets, screens doors, and showers in travel trailers which have led the industry for innovative solutions that improve the travel experience. With all the comforts, technology, and convenience that makes anywhere feel like home, our trailers are thoughtfully designed and crafted to spark an adventure. Our ever-growing community is happy to tell us what real Airstreamers need, want, and love, and that helps us create travel trailers with floor plans that feel right to all sorts of campers and travelers across the world.