Basecamp 16
Starting at $46,900
Glacier Lake Interior Décor
Forest Ridge Interior Décor
Designed for Adventure.
The Airstream Basecamp takes our iconic streamlined style in a new, exciting direction. The same quality and unrelenting standards that made us who we are have been applied to creating the best lightweight, versatile RV on the market. It's smart, spontaneous, and it has the spirit our founder, Wally Byam inspired - "venturesome spirit that moves you to follow a rainbow to its end… and thus make your travel dreams come true."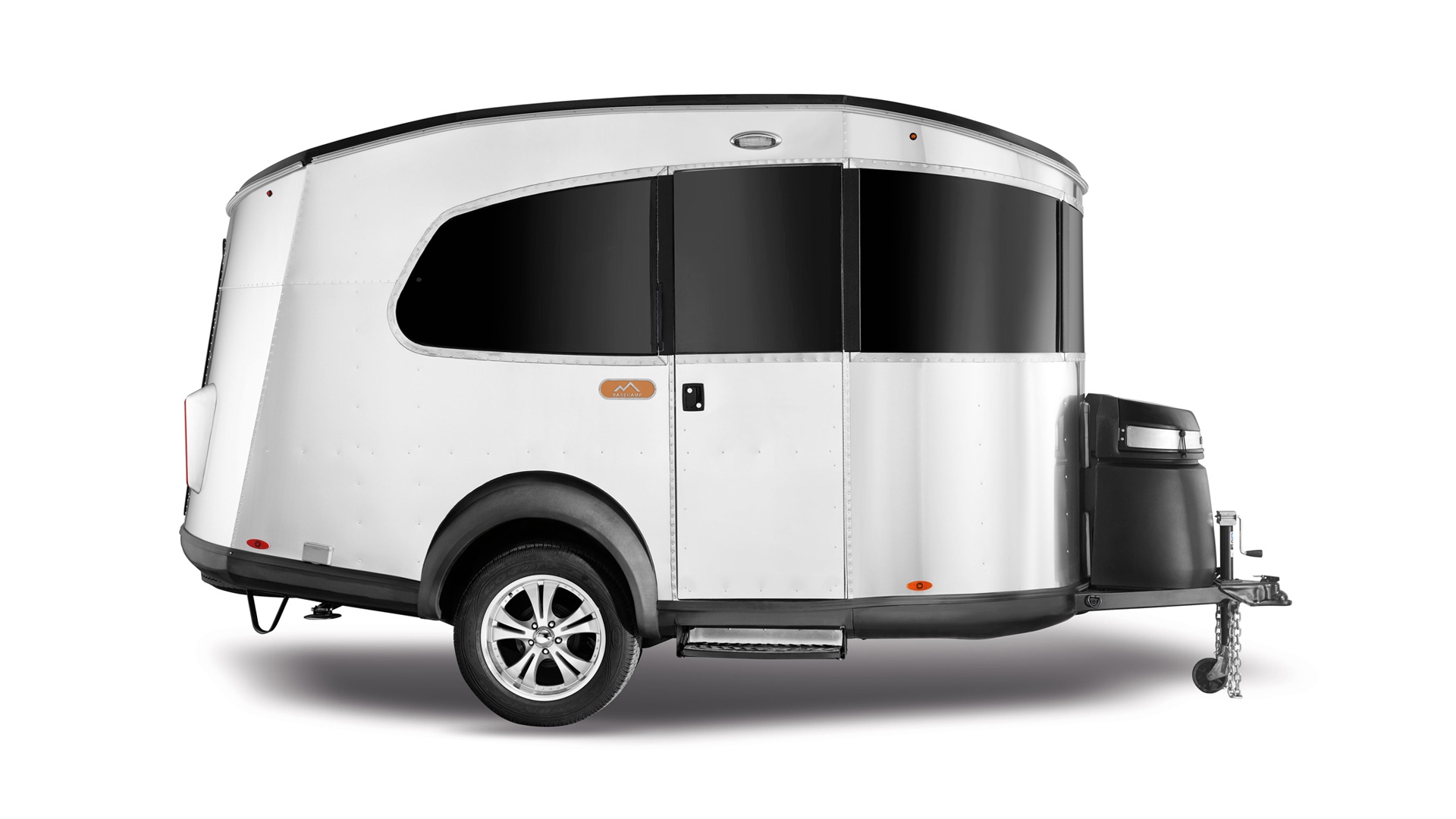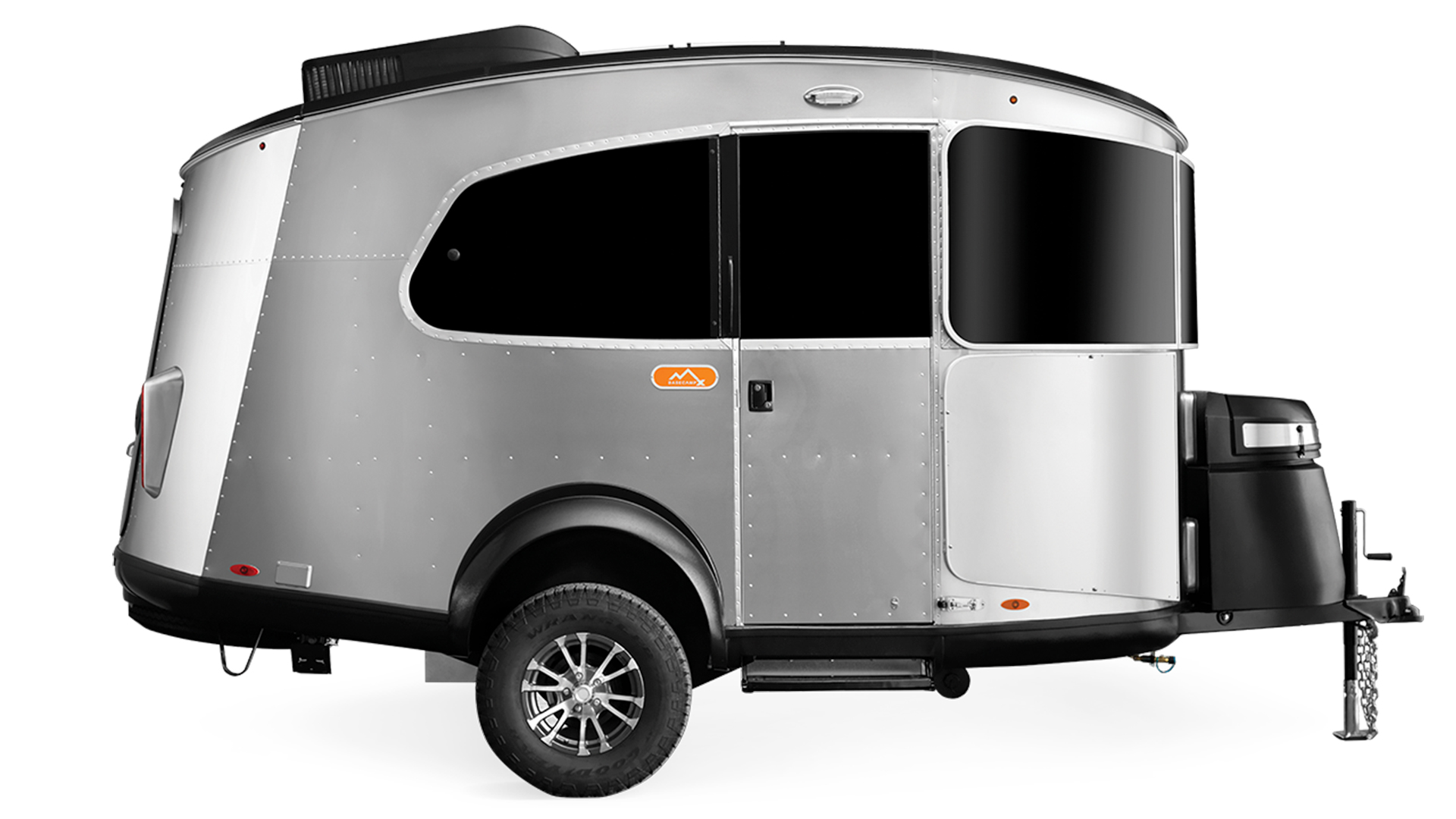 New Style in a Small, Versatile, Single-Axle Travel Trailer
Basecamp is always ready to go. A low profile, aerodynamic shape of the trailer naturally delivers low wind resistance creating less drag. The rounded front end-shell eliminates a vacuum adding to the efficiency and stability of RV towing. The durability is unmatched with three separate unique pieces and aluminum skin that is stretched and riveted to structural ribs. As with every Airstream travel trailer, the 16 foot Basecamp is built with the same level of quality and incomparable durability which will last for generations to come.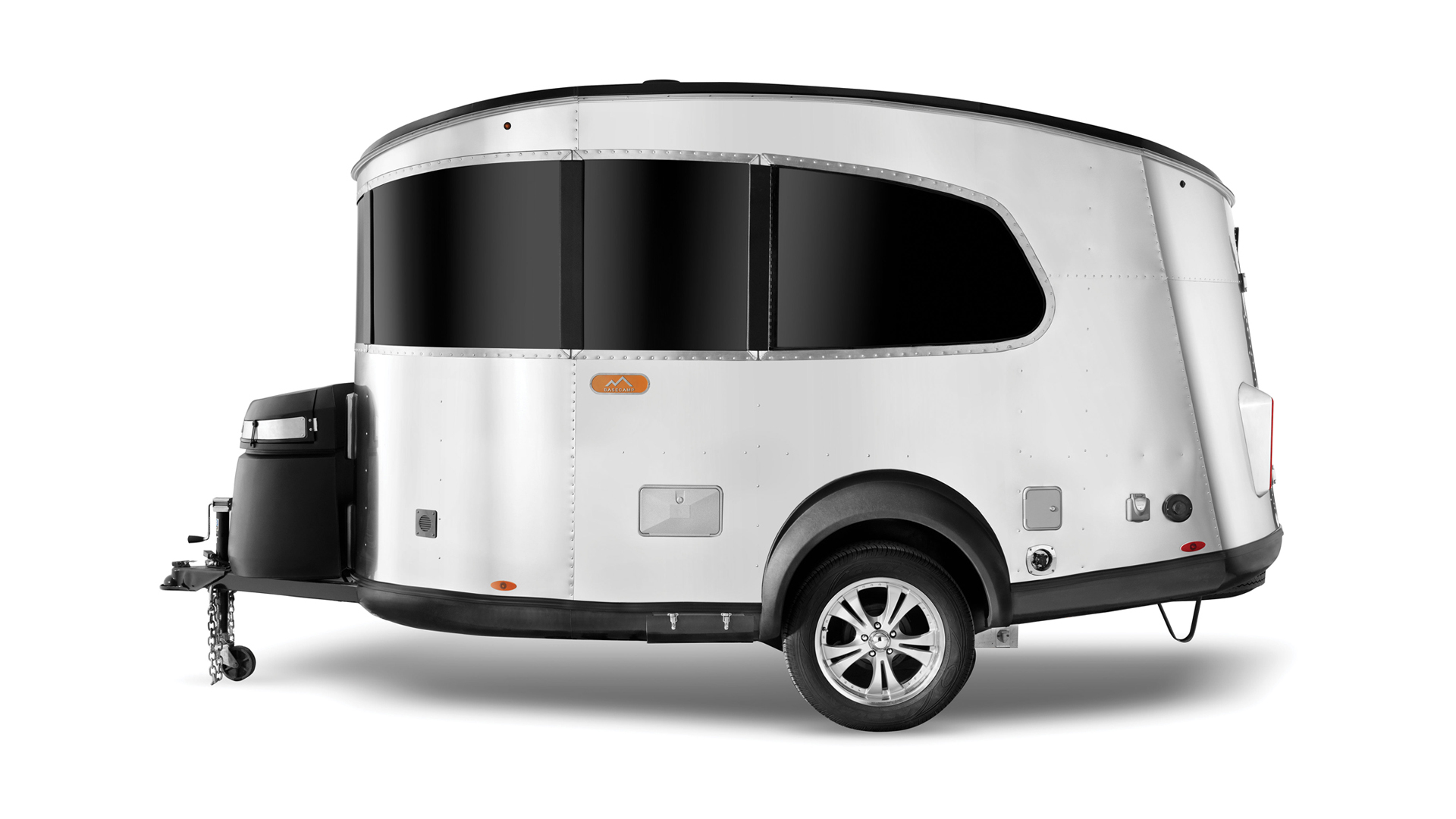 Built With Decades of Feedback
Today's Airstream travel trailers are a testament to our promise not make changes for the sake of making changes, but to constantly make improvements. Since 1931, Airstream has been pioneering innovative RV technology like refrigerators, toilets, screens doors, and showers in travel trailers which have led the industry for innovative solutions that improve the travel experience. With all the comforts, technology, and convenience that makes anywhere feel like home, our trailers are thoughtfully designed and crafted to spark an adventure. Our ever-growing community is happy to tell us what real Airstreamers need, want, and love, and that helps us create travel trailers with floor plans that feel right to all sorts of campers and travelers across the world.