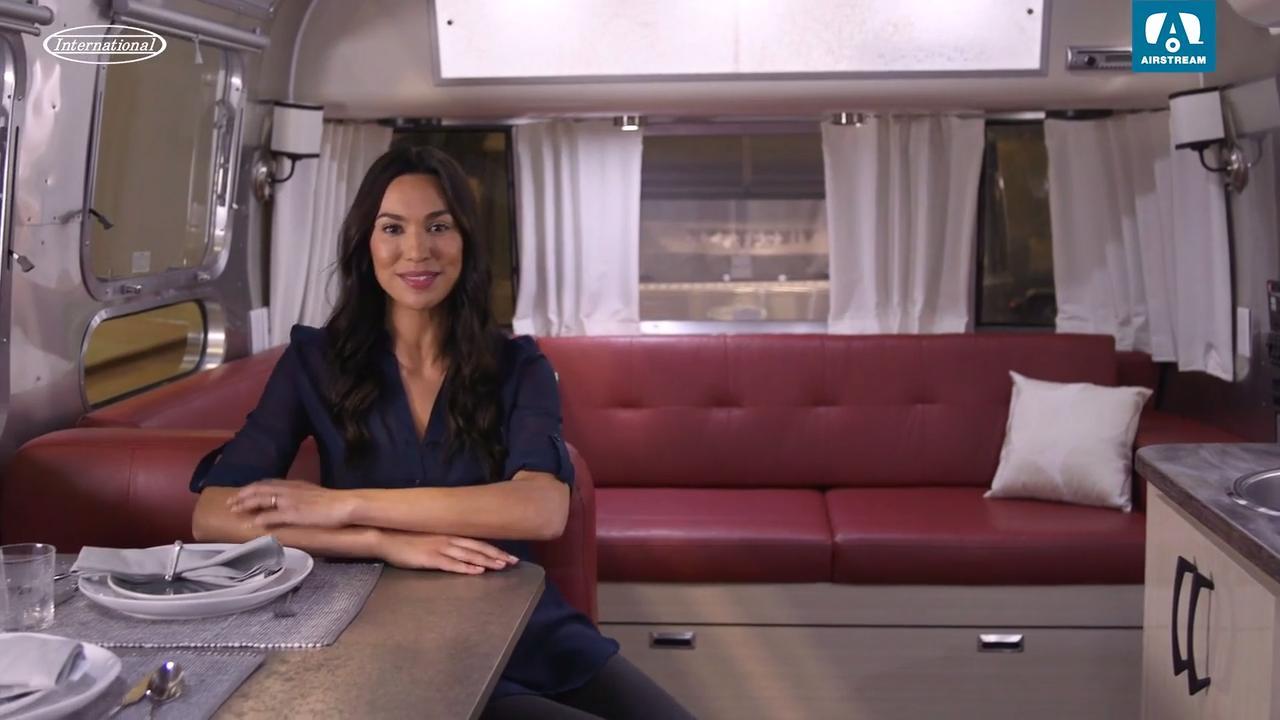 The International represents Airstream's designer series. It has all the smarts and functionality of the Flying Cloud with sophisticated premium finishes, like the faucets in the bathroom and the kitchen, as well as the cabinetry hardware.
The International series also comes with the ability to get a powered awning, so your outside experience is easy to set up with the push of a button.
With backlit overhead lockers and clear sliding doors, finding stored items becomes that much easier. Overhead illuminated panels bring out subtle accents in the décor, making it feel like you're lounging in a chic Manhattan loft.
The Signature is the definition of upscale. Light pours in through panoramic vista windows, reflecting off sleek polished surfaces. The result: an open environment sure to take your breath away.
The décor reflects contemporary sleek sophistication with a splash of color. It's highway couture with an atmosphere of relaxed modernism. With matte-finished laminate cabinetry and Corian countertops, the bold interior is sure to stand out.
The Serenity is designed for those in search of inner peace and the ultimate in relaxation. Every surface, shape, and color is designed to soothe the mind and body.
With upgraded hardware and components like handles and close-assist drawers, your experience on the Serenity will be as peaceful as the destination. Whether you're cooking lentil soup on the hideaway stove or relaxing on the plush UltraLeather couch, it's sure to be pleasant and serene.
With a variety of floor plans and lengths from 19 feet to 30 feet, the Signature and the Serenity both provide versatile and sophisticated options. They are tailor-made for those with discriminating tastes.
Want to learn more about the International series? Check out the Serenity and the Signature here, and start getting ready to hit the road today.
Learn More About the Serenity       Learn More About the Signature