Brian Eddy's Airstream adventure is powered by three passions - work, exploration and electricity.
Three years ago, this thirty-something Indianapolis resident swapped his brick-and-mortar practice for a career as a health care professional. For two years now, he has traveled to assignments at hospitals and rehab centers across the country in a 2018 Basecamp towed by his Tesla Model X. 
"I was one of the first persons to my knowledge who was towing a travel trailer across the nation with an electric vehicle, living in it on a full-time basis," says Brian. "There wasn't a lot of data at that time about whether this was even feasible with the range limitations of electric vehicles, availability of charging stations, and all that stuff."
That knowledge void didn't stop Brian from taking his professional act on the road. He was at a point in life – professionally established, no kids – where he could scratch a long-time itch while continuing to do a job he loves.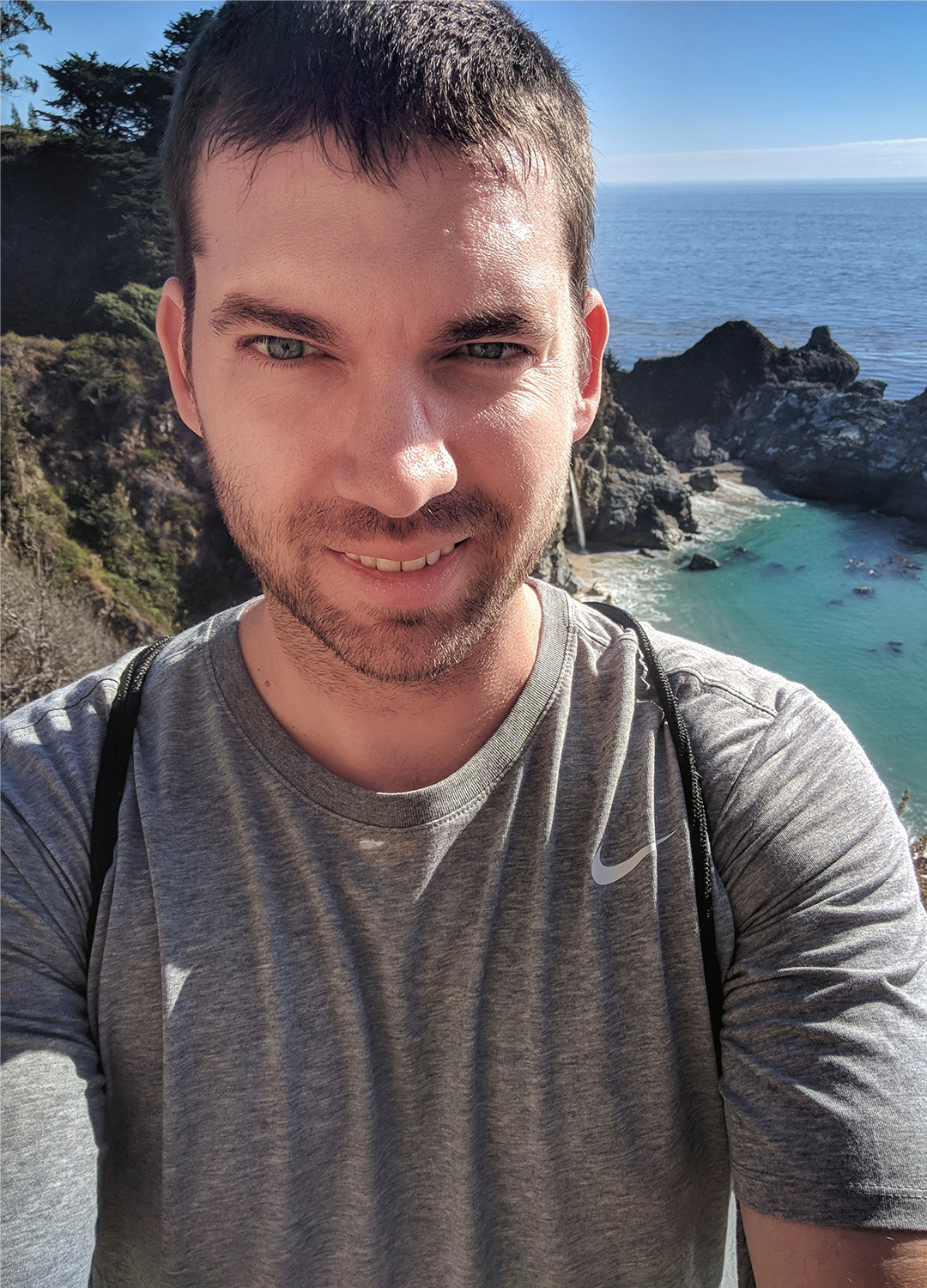 "I had a strong inclination and desire to live an alternative lifestyle versus living in one spot doing the daily grind for the rest of my life," says Brian. "I wanted to keep doing what I do at work, only in different places. I wanted to experience new things and see different parts of America. That's probably why the full-time RV life always attracted me."
After a year of living in short-term rental houses while on assignment, Brian decided to make the move to an RV.  Because he already owned and loved the Tesla, his options were limited to smaller, lighter-weight units that the X could safely tow. In short order, Brian zeroed in on the Basecamp.
"I wanted a tow trailer that had a lot of amenities that were of good quality," he says. "The shell of the Basecamp is aluminum, so I felt like the exterior provided more protection from the elements. The quality and the utility of the amenities were noticeably higher – the refrigerator, water heater, stove, size of the bed, interior height, even the electrical connections were all better.
"My rig gets a lot of attention. I thought people would be more drawn to the Tesla but a lot more folks are interested in seeing the Basecamp. People are intrigued by the design and are amazed by all the amenities.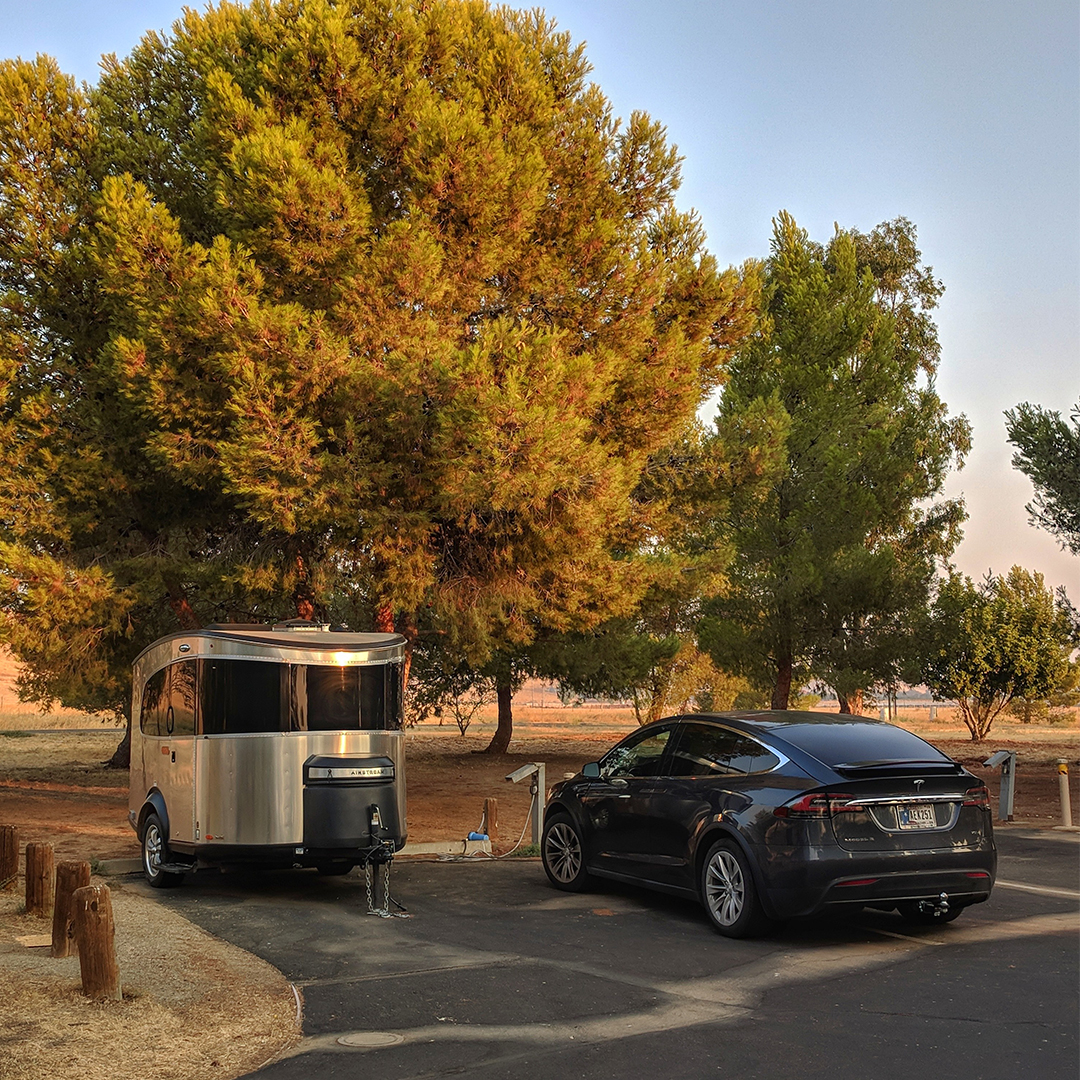 Brian's roaming range has not been limited by his electric tow vehicle. He spends about ten months a year on the road and has towed the Basecamp from Indy to all parts of the country, including California, Washington State, and Florida. Of course, adventuring in an electric vehicle requires a fair amount of advance planning. Fortunately, Brian is nothing if not a planner.
"Tesla has the most extensive network or supercharging electric stations. They've located one about every 100 miles directly off of major highways. My car shows me where the charging stations are and how many miles to the next charging station. When I'm going from place to place across America, I'm limited to routes that keep me in range of the supercharger station network. If I plan poorly and go outside that range, my car is going to turn into a brick."
Every journey provides more data on electric towing, all of which Brian has been stockpiling in the expectation that it will help would-be electric Airstreamers.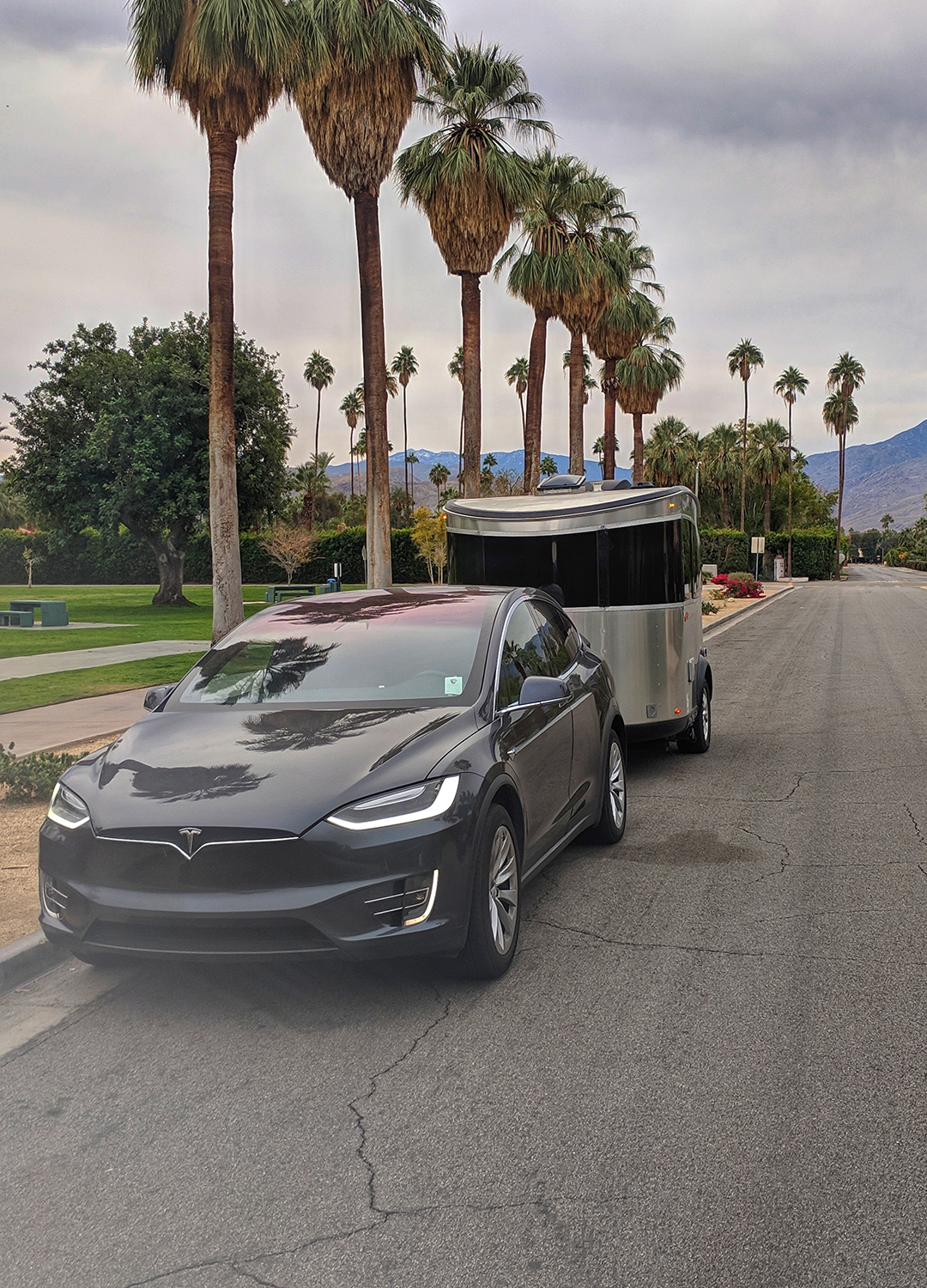 "For two years, I've been gathering all the information about the practicalities of towing with an electric vehicle," he says. "I have the data about how much energy it takes to tow my Basecamp; how much energy my car uses with towing and without towing in different terrains – uphill, downhill. I know how my speed affects how much range I get while towing. I figured all that stuff out."
A huge advocate of electric vehicles, Brian notes that while electrics are often more expensive to buy, they incur very few maintenance costs and tend to last much longer than their gasoline counterparts. Plus, when he bought his Model X, Tesla included free charging for as long as he owns the car.  
"So, my 'gas' cost is really zero," says Brian. "If I was paying to re-charge that cost would be half of the cost of gas."
Brian also carefully plans his trips to minimize the camping expenses. He is a member of the Thousand Trails campground membership group and tries to stay in those facilities whenever possible. Otherwise, he rotates in and out of state parks as their stay limits allow.
While on a three-to-four month assignment, Brian, an avid hiker and snow skier, uses his weekends to explore the area's natural wonders and urban areas, often on his bike. Redwood, Yosemite, and Olympic National Parks are among his favorite destinations to date.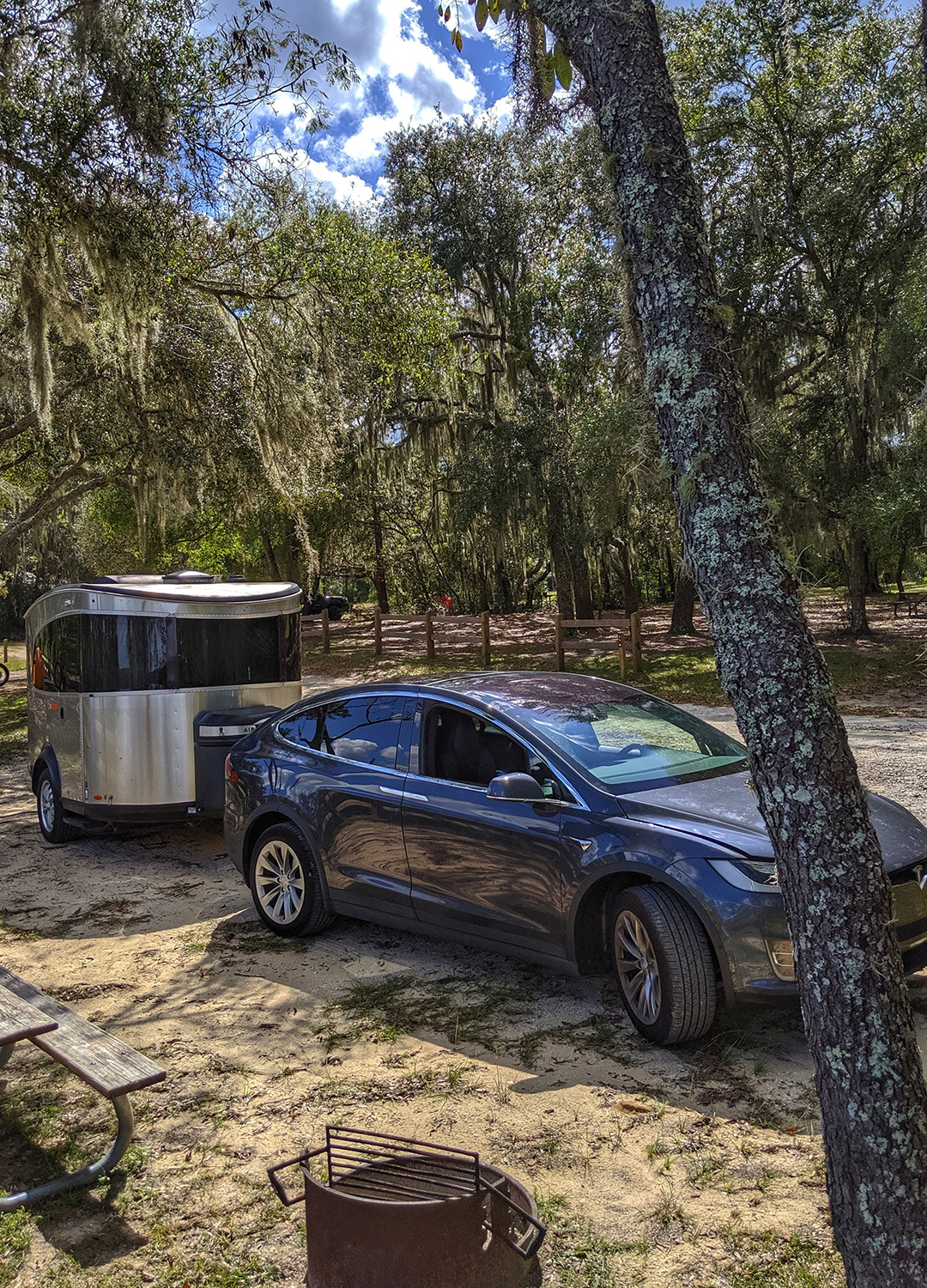 Three years into his electric adventure, Brian still owns a home in Indianapolis and returns home on a regular basis to hang with friends and family. While he likes having a home base, Brian has no set plan to park his Basecamp in the driveway.
"After living this lifestyle for the past three years, it's hard to tell if I'll ever be able to settle back down for another standard 40-hour week job in a fixed place," says Brian. "Right now the answer is that I'll keep doing this for somewhere between one and three years."
Memo to Elon Musk: Better keep expanding that supercharger network. Brian Eddy is on a roll.
Need more information on the Basecamp? Check out the product features and details in the product brochure.