Rhonda Coleman first became an Airstreamer in 2007 when she and her husband fell in love with the limited edition 16' Bambi Design Within Reach Airstream travel trailer. Recently, Rhonda transitioned from the 16' travel trailer to a 2016 Airstream Interstate Grand Tour EXT named 'Tiki.' The move from an Airstream Travel Trailer to a Touring Coach made sense for Rhonda and her husband for a variety of reasons. Although she feared the possibility of losing touch with the silver bullet community she had grown to love, Rhonda soon discovered that, "all Airstreamers are open-armed no matter what you're driving."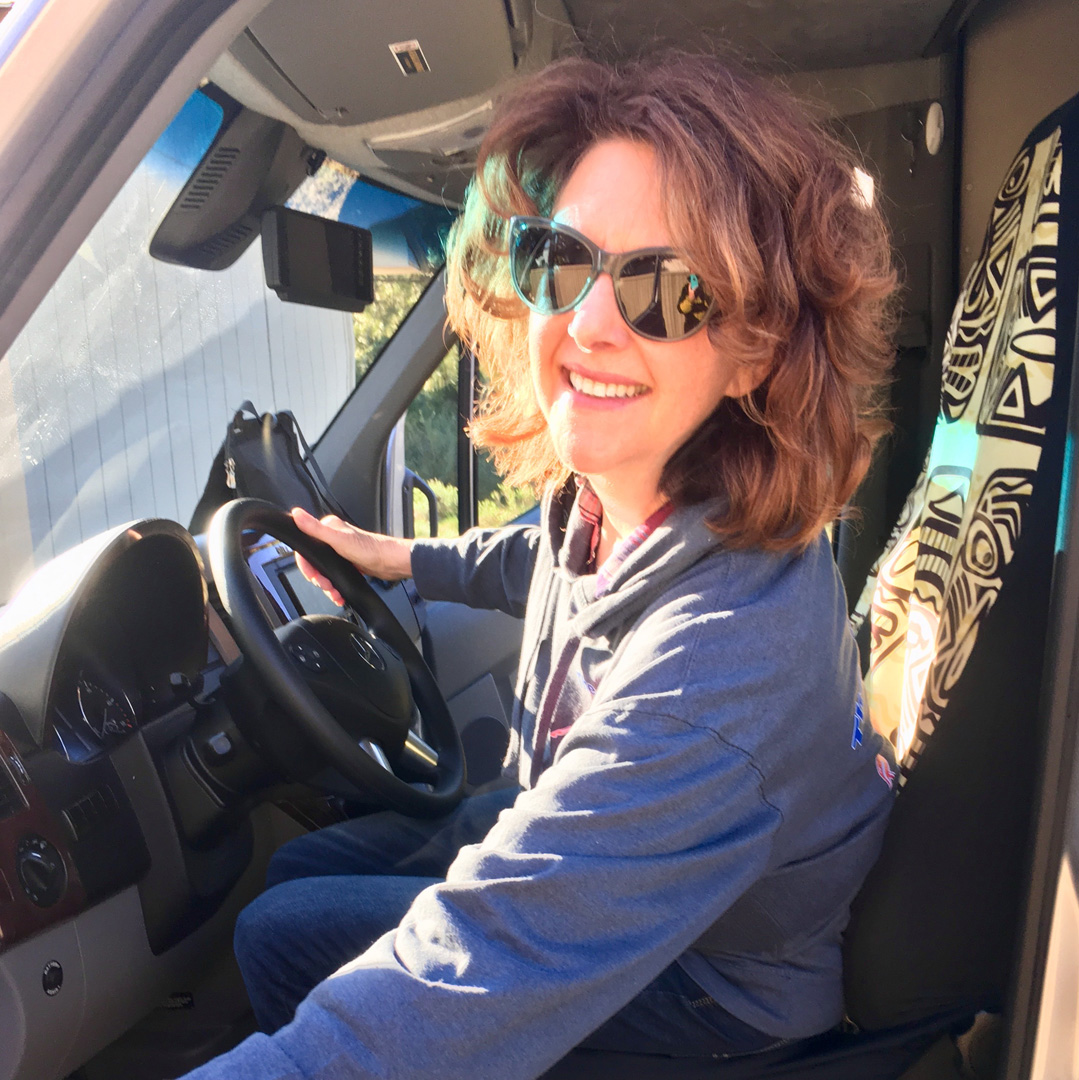 While Rhonda typically spends most of the year traveling, during the COVID-19 pandemic she has been sheltering-in-place at her home in Oregon, working on a book and volunteering with the American Red Cross. The end of May marked Rhonda's three-year anniversary as a Red Cross volunteer; work she says that she truly enjoys because of the good that the organization does for the community. 
As a Red Cross volunteer, Rhonda fulfills several roles. She works as a Blood Ambassador: helping people register at blood drives, answering their questions, and ensuring that they have a pleasant experience. In addition, Rhonda's towing experience helped her become certified to drive the Red Cross ERV as a Blood Component Driver in order to transport blood to areas of need. This job is perfect for her because after years on the road, Rhonda has developed an affinity for long trips.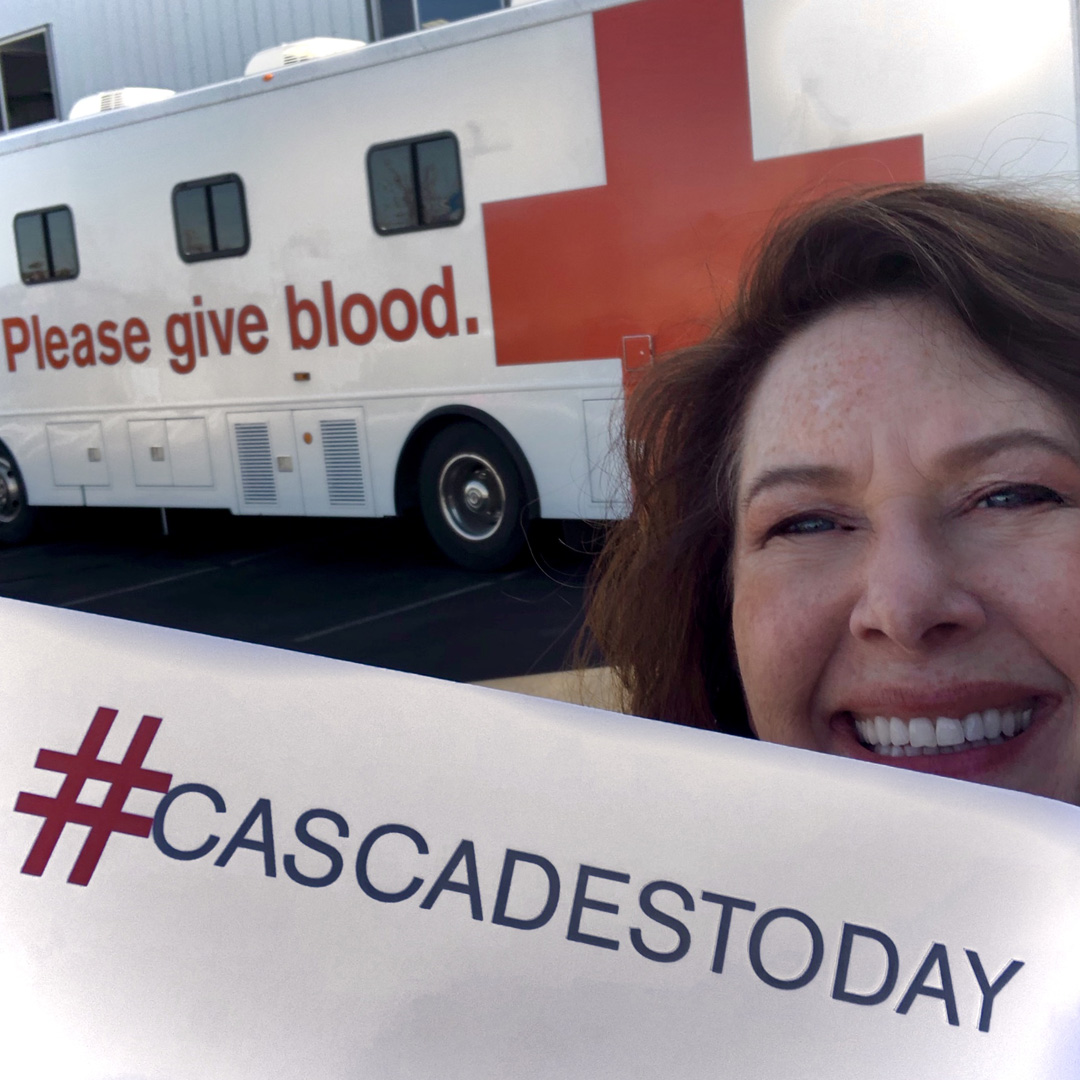 Rhonda also serves as a shelter volunteer during major disasters including several wildfires and Hurricane Florence. Shelter volunteers provide food and care to people who have lost everything. Rhonda finds that she enjoys the person-to-person contact while providing care to those in the shelters; she listens to their stories and plays cards with their children to help ease their uncertainties. "It is simple, humble, and rewarding work," she says.  
Rhonda feels that her volunteer work is as important now as ever because "the need is constant." The American Red Cross provides 40% of the nation's blood supply to vulnerable patients of all agents. The organization is filled with thousands of life-saving volunteers who are ready and willing to do what's needed. As Rhonda states, "There is something for everyone: whether you like computers, or driving trucks, or loading warehouses." She points out that if you are interested in becoming a volunteer, now is a perfect time to complete the at-home, online training so that when the time comes, you are ready to help.  
If you are interested in becoming a Red Cross volunteer, you can visit this site where you will be directed to the associated training for various positions. There are even virtual positions one can do from home!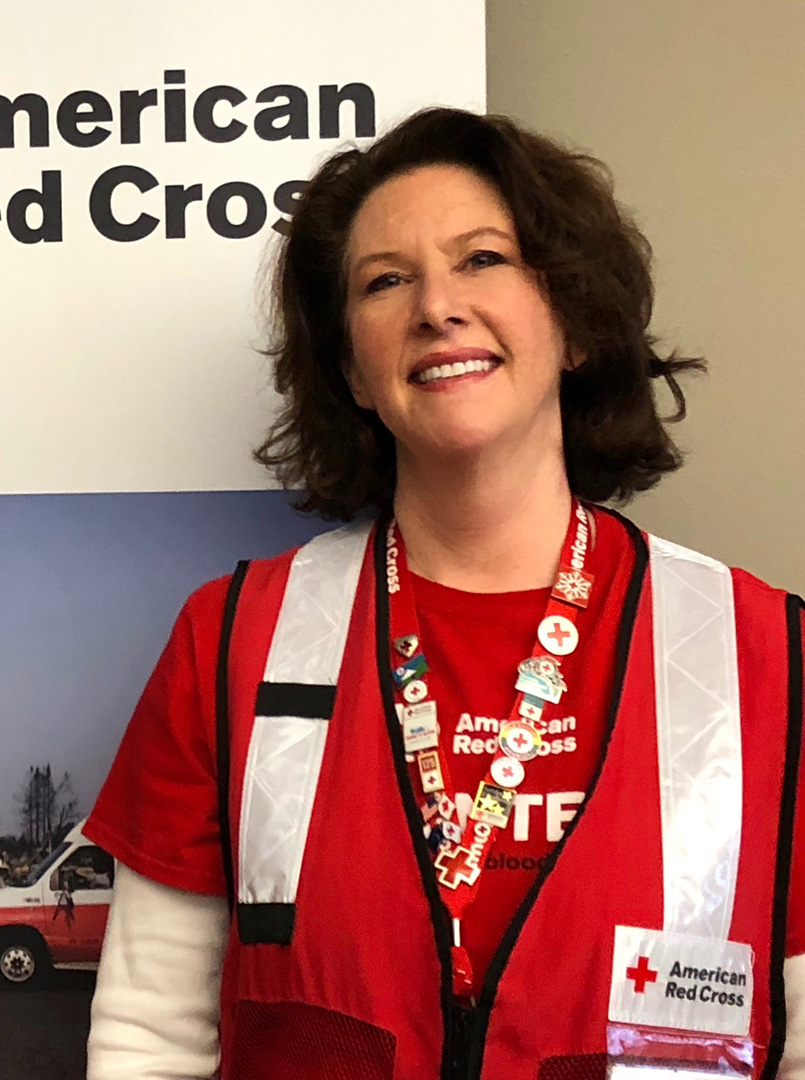 Currently, there is an urgent need for blood donor screeners which involves taking temperatures at a blood drive. Rhonda states, "It's easy, and someone can start helping their community to be safer right now, right away, with minimal training."
Rhonda's work with the Red Cross and her Airstream travels have allowed her to experience the good in humanity all across the country. She says that the Airstream community has given her friends around the world. Even if she's never met them, thanks to the online community she knows that help or an impromptu happy hour is just one click away. Currently, Rhonda's looking forward to being reunited with her friends once everyone can travel more freely. For now, she takes comfort in knowing that her Airstream allows her to be self-contained for future adventures and she's hoping to be able to take her Interstate 'Tiki' to Modernism Week in Palm Springs this Fall.