Airstream has teamed up with American Girl® to release an Airstream toy travel trailer. Maryellen's Airstream Travel Trailer is part of American Girl's collection of Maryellen dolls and accessories, and features a shiny, metallic exterior, vintage-inspired appliances, and a retractable awning.
The 33-piece set comes complete with a foldout bed, pots and pans, a teakettle, and a variety of other camping accessories. Everything is styled appropriate to the 1950s time period in which Maryellen's story is set. The 35-inch Airstream travel trailer also features working lights and a button that plays nine different campground sounds.
Since debuting in 1986, American Girl has inspired millions of girls with their diverse line of dolls and their accompanying books, accessories, and outfits. Featuring characters from both long ago and today, American Girl imparts valuable life lessons about situations that face many girls. The company has been recognized with numerous parenting awards.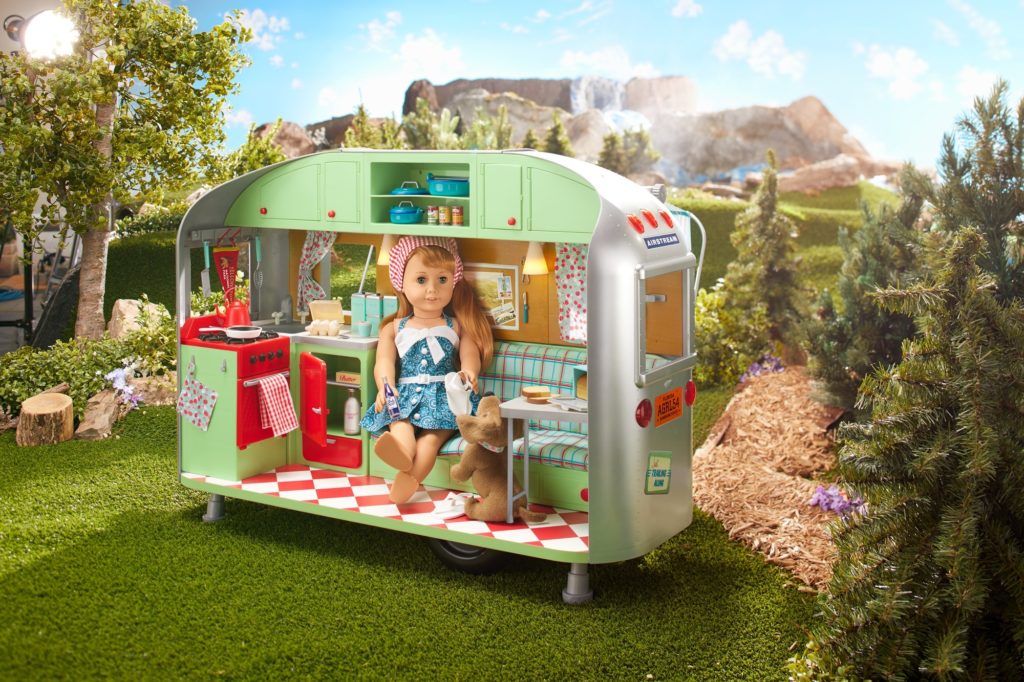 "American Girl is a company with a long history of demonstrating values like compassion, tolerance, and love," said Mollie Hansen, Airstream's Chief Marketing Officer. "The characters have become role models for countless girls, and Airstream is proud to partner with American Girl as we introduce the joy of travel trailer camping to a new generation of girls."
Maryellen is part of American Girl's BeForever™ line of historical characters. Her story is highlighted in a series of books set in the 1950s, when many families were first discovering the joy of travel trailer camping. In one book, Maryellen's dad brings an Airstream travel trailer home and the family sets off on a road trip out west. They visit Yellowstone National Park and see Old Faithful, which inspires Maryellen's science project. Along the way she learns valuable life lessons, as well as gains a new appreciation for spending time with her family in the great outdoors.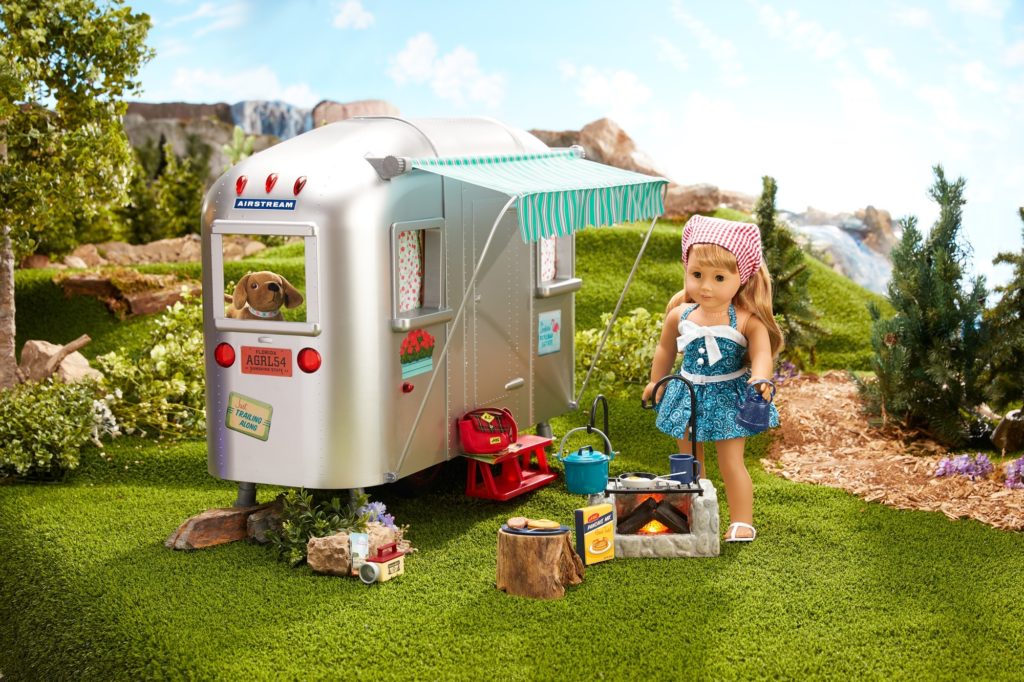 Maryellen's Airstream Travel Trailer is available now from American Girl.