The wait is over. The all-new Atlas Touring Coach has arrived.
Inspired by the iconic Airstream Interstate, the Atlas is the best of everything. Its top-of-the-line features and amenities offer you endless luxury and comfort, wherever the road takes you. And its thoughtful craftsmanship and tasteful design reflect a commitment to travelers who demand the very best.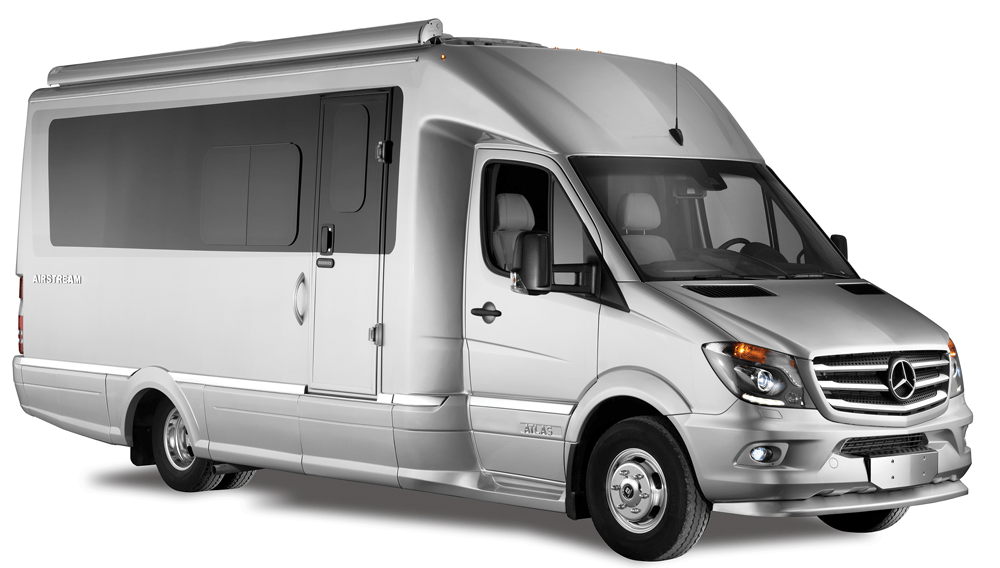 This Class B+ touring coach is ready to indulge you at every turn, from its three-piece bathroom to the full Murphy Suite to the multiplex centralized master control panels. With a choice of interior color palettes, you can select finishes and fabrics that make your Atlas feel truly personalized. And all this comes in our largest Touring Coach yet – so you have plenty of space to enjoy every thoughtful touch.
Find out more about what makes the Atlas so special in our new launch video.
Ready to discover every Atlas detail? See the décor options, view the floorplans, and more.