Urban Air® is a different kind of Airstream rally.
While most Airstream rallies take place in a natural setting, Urban Air lives by the motto "Wake Up Downtown®." The meaning is twofold – Airstreamers get to literally "wake up" in the comfort of their travel trailers and touring coaches in a downtown setting. The underlying meaning, though, is that Airstreamers cruising into a small town bring with them a revitalizing spirit. To many small towns in America, that kind of economic and cultural energy can pay great dividends.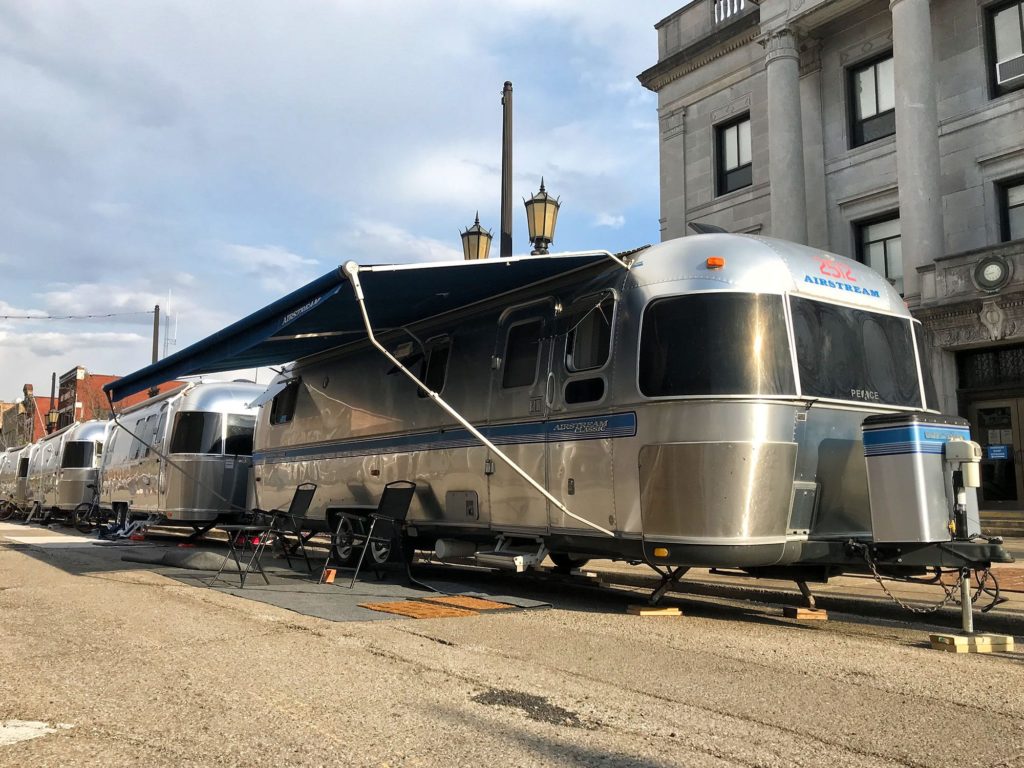 The fifth annual Urban Air® experience rolled into Logan, Ohio last weekend, delivering on the promise to wake up the downtown. Nestled in the Appalachian hills of southwest Ohio, Logan was the perfect setting for this year's Urban Air experience.
"Airstream owners are incredibly generous, sharing their travels and their trailers with anyone who's interested in this unique mode of travel," said Urban Air organizer Kirk MacKellar. "This festival helps draw attention to an often-overlooked resource: Main Street America."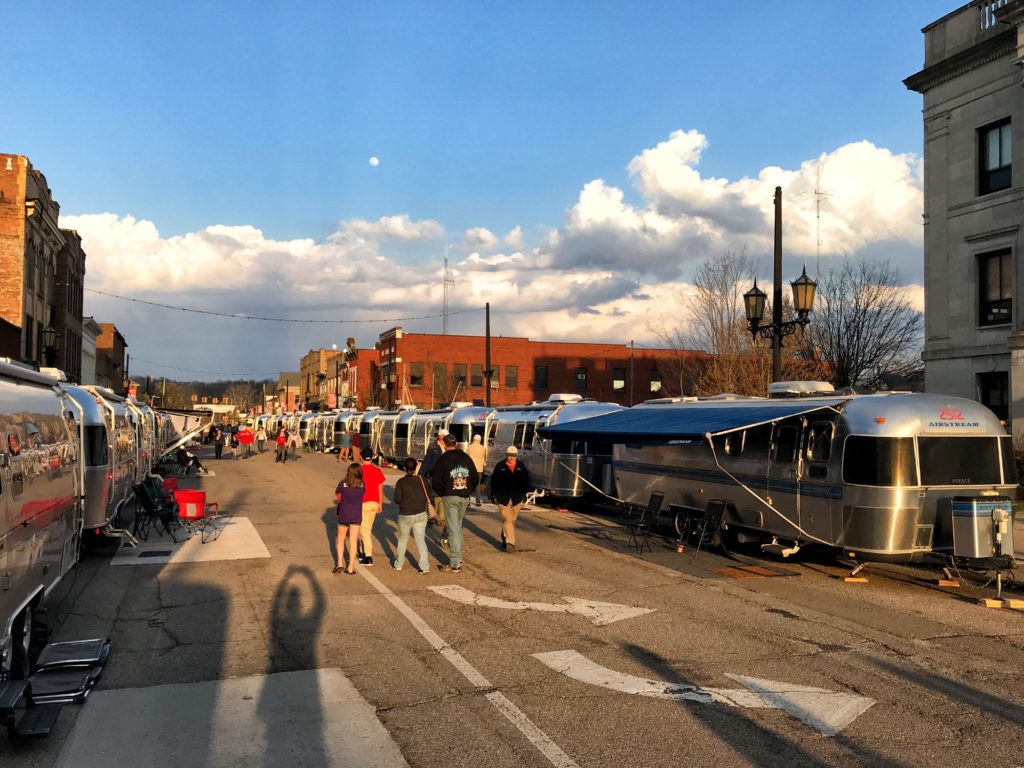 From shopkeepers and restaurant owners, to city leaders and curious locals, everyone attested to the event's revitalizing nature. Musicians played in the downtown gazebo, and tours showcased the Columbus Washboard Company – the last such manufacturer in the country.
"I heard from the mayor that they had three request for information from people who want to rent storefronts," said MacKellar. "That's the kind of stuff we love hearing."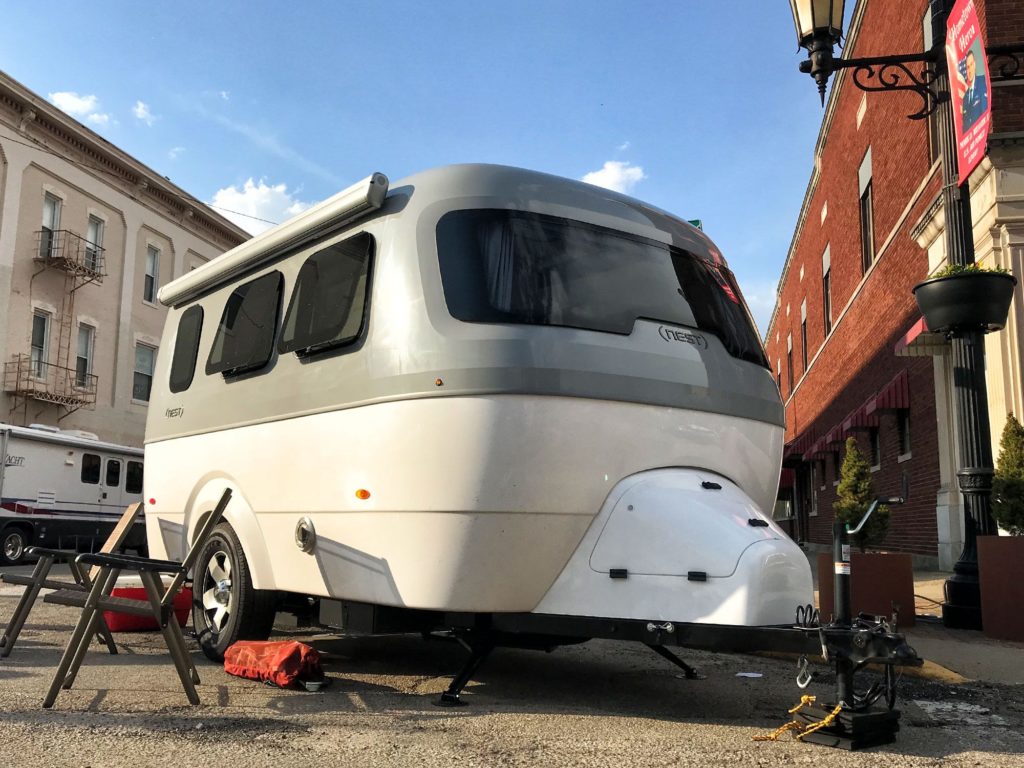 Restaurants were full of diners and the streets were bustling with crowds marveling at the curbs lined with gleaming aluminum. From a 1960 Overlander International Land Yacht Series to a brand new 2019 Nest – with a couple touring coaches and motorhomes thrown in for good measure – a plethora of Airstream shapes and sizes were on display.
The weekend offered a chance for old friends to get together and share meals and music, but it was also an opportunity for locals and folks from far and wide to come check out the Airstream dream. Airstreamers welcomed friends and strangers alike into their homes on wheels, sharing stories from the road and their love of all things Airstream.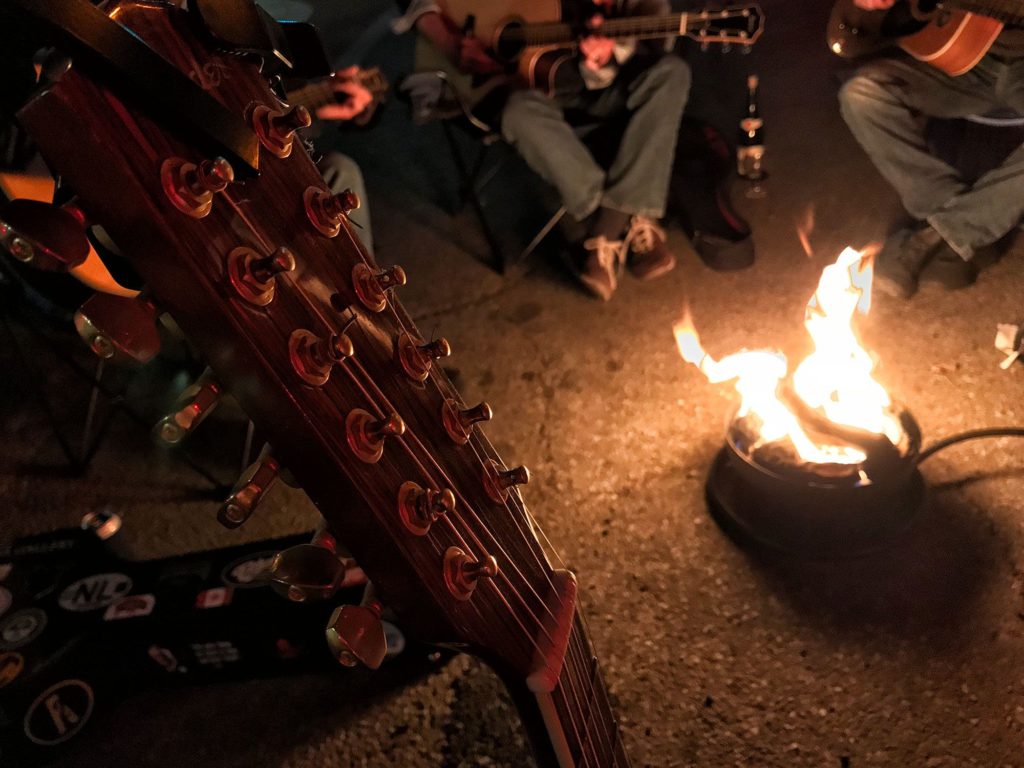 Creativity abounded as graphic designer Chris VanWyck signed the limited edition screen-printed posters he designed for the event. Ben Montgomery – author of Grandma Gatewood's Walk – did a presentation about the 67-year-old grandmother who was the first woman to hike the Appalachian Trail. (She was also the first person to do it twice, and then a third time). On Saturday afternoon, creative Airstreamers decorated their travel trailers for the "Pimp Your Blimp" event that gathered hundreds of cans of food for the local food bank.
The event was also a great opportunity to explore one of the country's incredible natural landscapes: Ohio's Hocking Hills. Spectacular sandstone rock formations rise out of the woodlands, featuring high cliffs, overhanging recess caves, and numerous waterfalls. Well known by many Midwesterners, the Hocking Hills region of Ohio is a gem that should be on every Airstreamer's bucket list.
As the dust settles on this year's Urban Air experience, organizers will begin planning for next year's event. Stay in touch on through Urban Air's website for updates and info.