Back in April, Laura Austin set off on a two-month journey in the all-new Nest by Airstream. During her time on our #EndlessCaravan, she's learned that life on the road isn't always perfect, but there's beauty in overcoming obstacles.
Social media can make life on the road seems like all smiles and picture-perfect moments. But, a lot of things happen behind-the-scenes that are anything but glamorous– draining the sewage tank, repairing flat tires, getting lost. These are the things people don't often talk about on Instagram. By addressing these adversities myself, I'm definitely not trying to scare you away from trailer life, but the opposite. I think it's important to tell the whole story, not just the highlights. By sharing both the highs and lows of my journey, I hope to make life on the road seem real and accessible to you, too.
In reality, life on the road isn't just some unattainable perfect fairytale for good-looking people with adorable children who have seemingly endless amounts of free time and money. It's for anyone with a spirit of adventure and the drive to overcome adversities when they are thrown your way.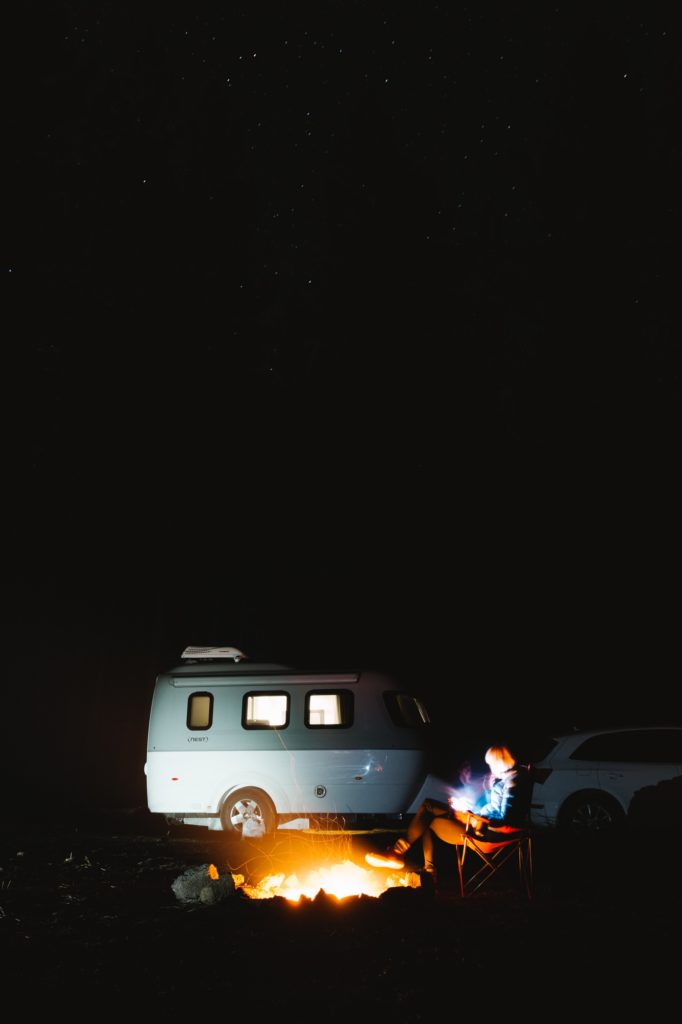 Early on in the trip, I was camped out in the trailer on a beach in High Island, Texas. The buzz from waking up to sunrise on a beach was quickly killed once I realized I had lost the keys to the Nest two hours after leaving High Island on my way to Austin. After sitting in the parking lot of a KFC, and looking like a crazy person as I pulled everything out of my car trying to find the trailer keys, I figured that they must have fallen out of my pocket on the beach as I was loading up the trailer. So, I backtracked two hours, crossing all of my fingers and toes that someone didn't grab them, and that I would be able to find a needle in a haystack– keys on a beach. After sweating for two hours, wondering how I was going to call Airstream and tell them I lost the only keys I had to the trailer, I pulled up to the beach and decided to park at the end and walk to the spot I camped in case I left the keys on the bumper and they fell off as I was driving out. To my relief, as I walked up to the spot where I camped the night before, I saw a something on the ground sparkle in the sun. Sure enough, there were the keys lying in the sand. As I was leaving the beach, a homeless man named Chris with the most striking blue eyes camped out in a tent struck up a conversation about the Nest. After a bit of talking he let me sit down and interview him about his life story.
I'd like to think everything happens for a reason. If I hadn't gone through the hassle of losing my keys, I would have never met Chris.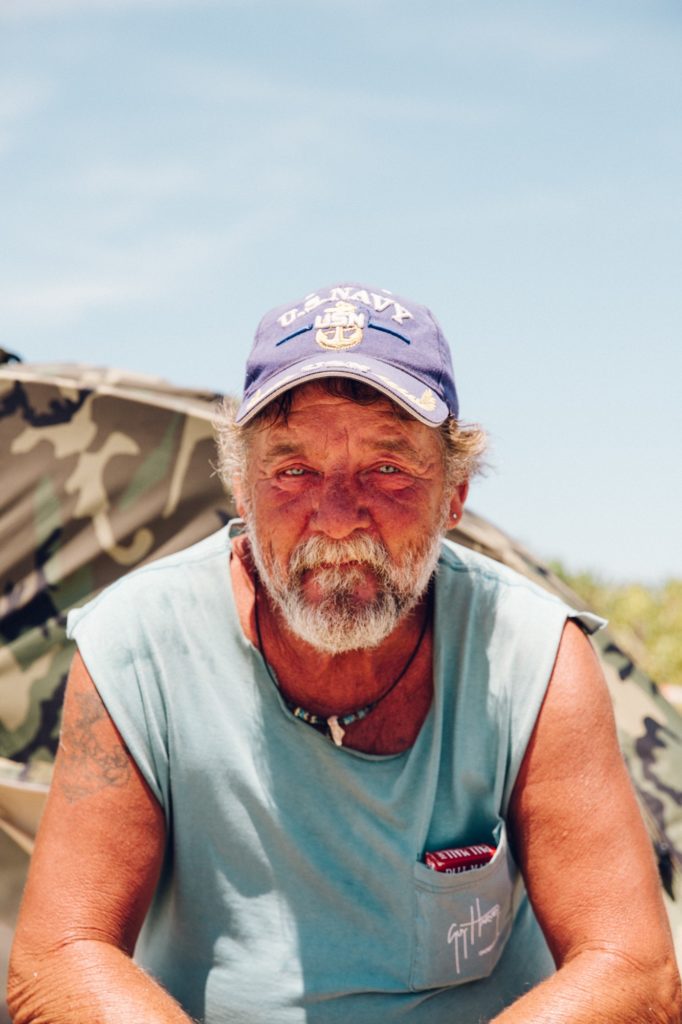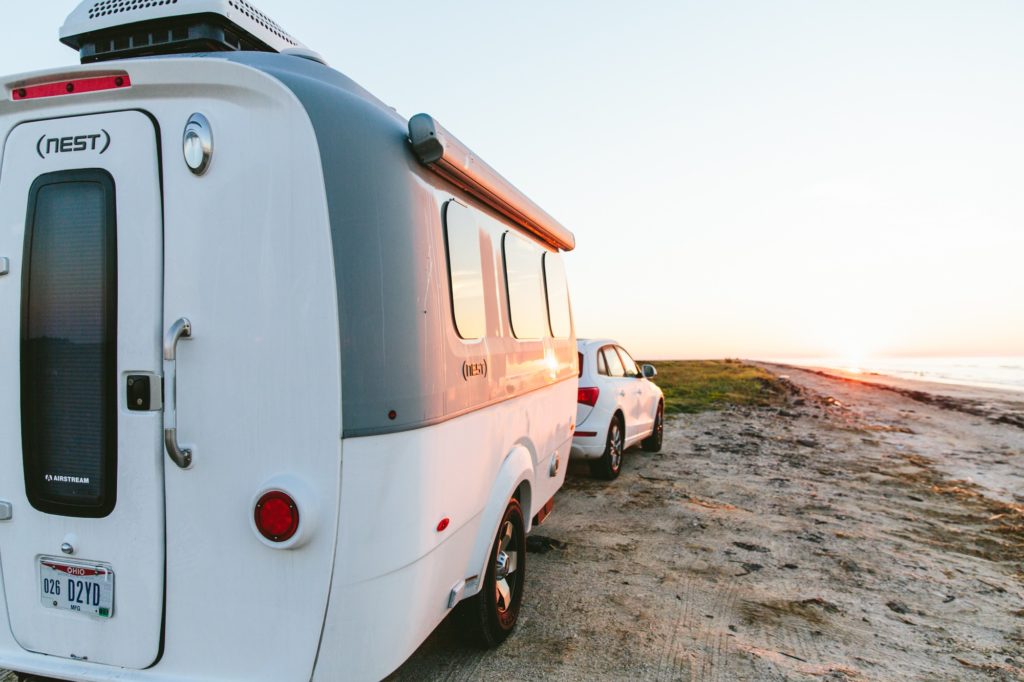 In Oregon, I had a hike planned at Crater Lake National Park. Little did I know, the altitude there was so high that everything was still covered in snow. When I got to the trailhead, I stopped by the visitors center to ask if they thought the trail was still passable. They told me that it isn't recommended for the faint of heart, with many large drop-offs along the way, but if you were sure-footed that you could at least make it up to one of the vistas. Never turning down a challenge, I laced up some of my heartier boots and broke trail up some surprisingly deep snow for being left over in May. After crawling up steep, slippery hillsides I made it up to an incredible view of Crater Lake below.
The drop-off was sheer, and the wind was howling, but I still slowly made my way out to a rock overlooking the lake to grab a photo of myself. The wind was so strong that I had to anchor down my tripod holding my camera with a few large rocks so that it wouldn't be swept off the cliff. After running back-and-forth a few times between camera and ledge to make sure I got the shot using my remote, I was happy with a few of the images and to have not been blown off into the rocks hundreds of feet below. Sure, hiking through the snow was a pain, but had the trail not been covered in snow, as one of the most popular trails in the park, it would have been crawling with other tourists. Instead, I had this incredible view all to myself.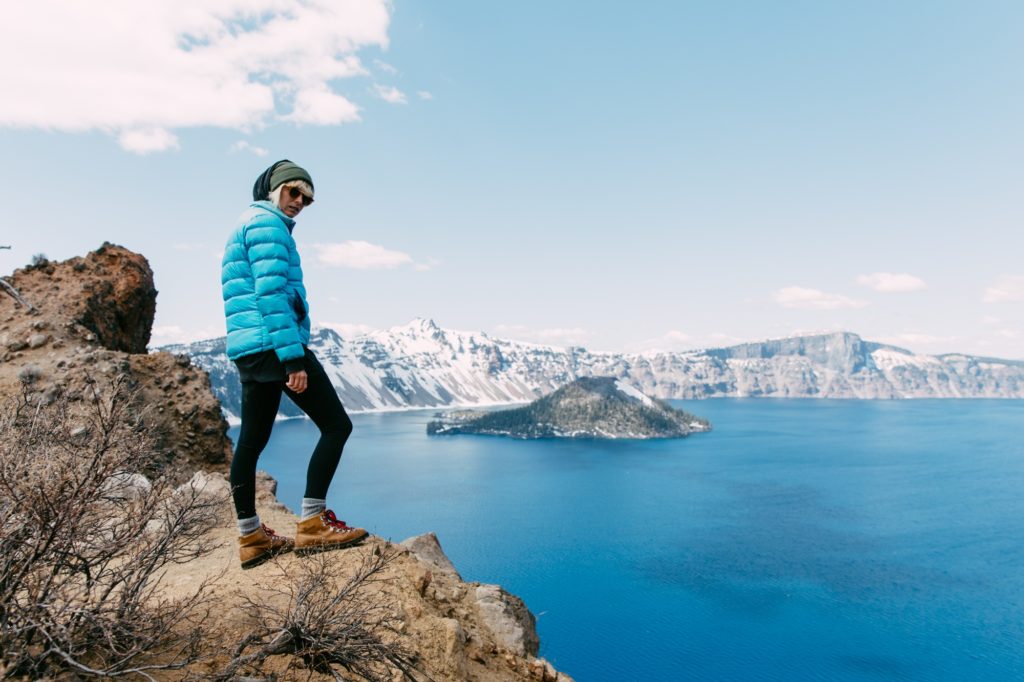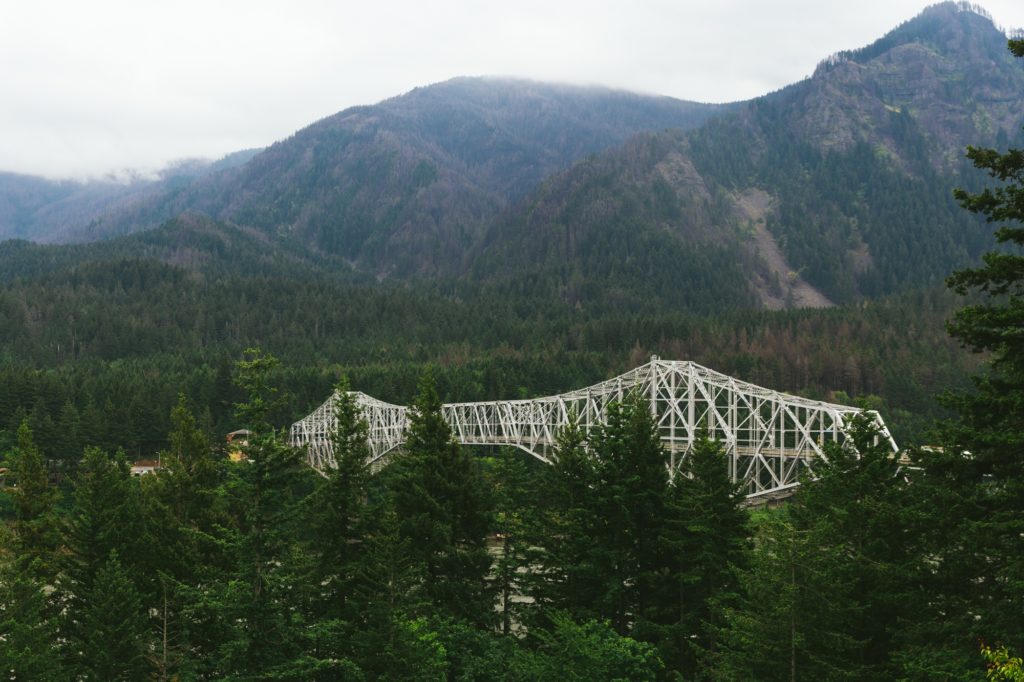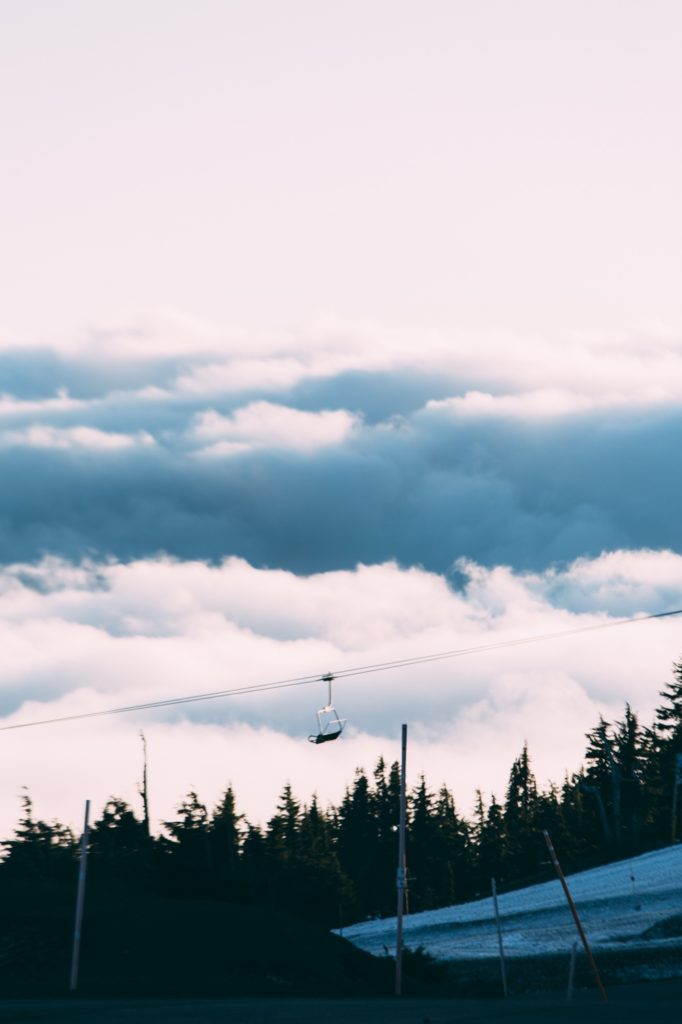 Car troubles are a road tripper's worst nightmare. After spending a magical evening enjoying Palouse Falls in Washington, I spent the night in Walla Walla. I woke up early the next morning to start my 7-hour drive to Idaho. About 30 minutes into that drive, I heard an odd, repetitive clicking noise. I pulled over on the side of the highway to see if it was anything I should be worried about. Sure enough, as I made my way around the car to inspect the tires, I found a large bolt lodged into my tire that looked like someone had drilled it in there. The tire appeared to still be holding air so I kept my cool and decided that I would drive back to the nearest tire shop, hoping that I could make it there before the thing went flat. Unfortunately, I made it less than a mile before I could feel my car rolling on nothing but the rim.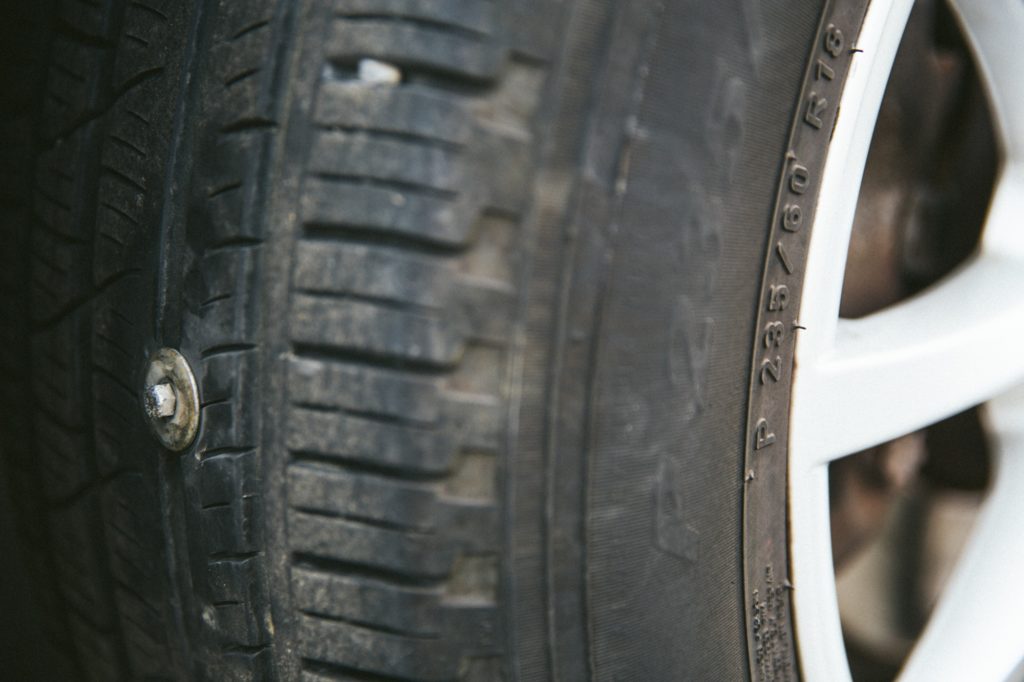 I'll admit, I know nothing about car mechanics, but I have changed my fair share of tires in my day, so I decided to take the matter into my own hands and put on the spare myself with The Nest still attached. Sitting on the edge of a busy highway, I removed the load of stuff from my trunk to access my spare and spent the next chuck of time switching out the tire, hoping the jack wouldn't slip out under the added weight of the trailer and the hill I was parked on. With greasy hands and a slightly broken spirit I managed the task all on my own and made my way to the nearest tire shop to see what they could do about my badly punctured tire. The friendly guys at the shop told me they could patch it up, so I went to a nearby restaurant and rewarded myself with a well-deserved burrito. Upon returning, they guys told me they weren't going to charge me for the repair and to enjoy the rest of my trip. Leaving that place, I had a bolstered sense of self-confidence after changing the tire myself and a renewed appreciation for the kindness of strangers.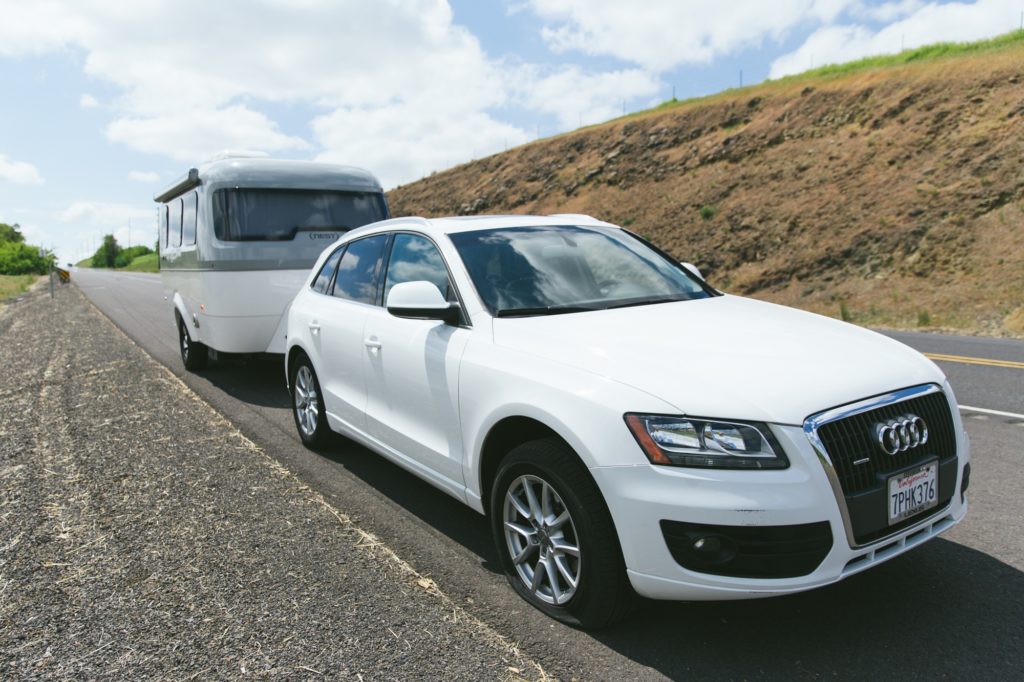 Appearances can be misleading. People tend to only share the good moments in their lives or trips, because the harder times simply aren't as glamorous. Of course, this is understandable. However, if you are going through a tough time yourself and start scrolling through social media, you'll begin to believe you're the only one dealing with adversities. This leads so many people to feel isolated in their struggles. Just know– someone might paint a very pretty picture, but there is likely more of the story that isn't being told.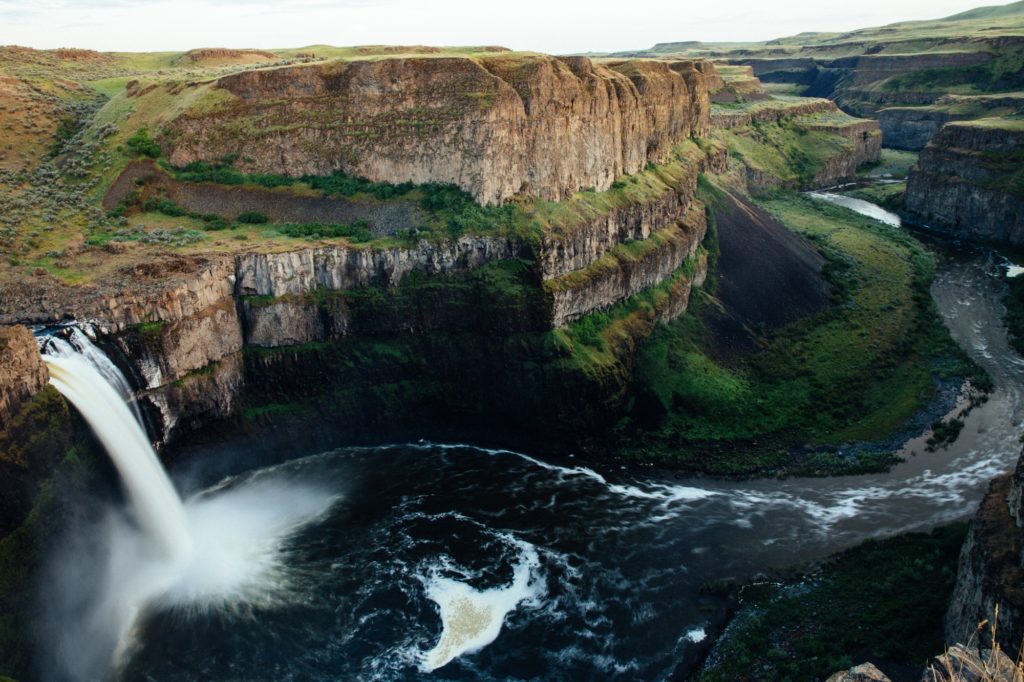 My two-month solo trip around the country has been filled with so many incredible moments, but of course there have been times of difficulty. Don't let the probability of tough times scare you from setting out on a trip of your own. Obstacles are inevitable, but overcoming adversities has been one of the most memorable parts of my trip. A perfectly-styled picnic in front of a trailer is of course visually pleasing, but learning lessons by overcoming adversities has an incredible– and more long lasting– beauty of its own.