Boring design is everywhere. From the household items we use every day, to the grocery, the post office, and the doctor's office we frequent around town, lackluster design is so common that more often than not it fades into the background. With the right lens, though, we start to see how it lives under our noses.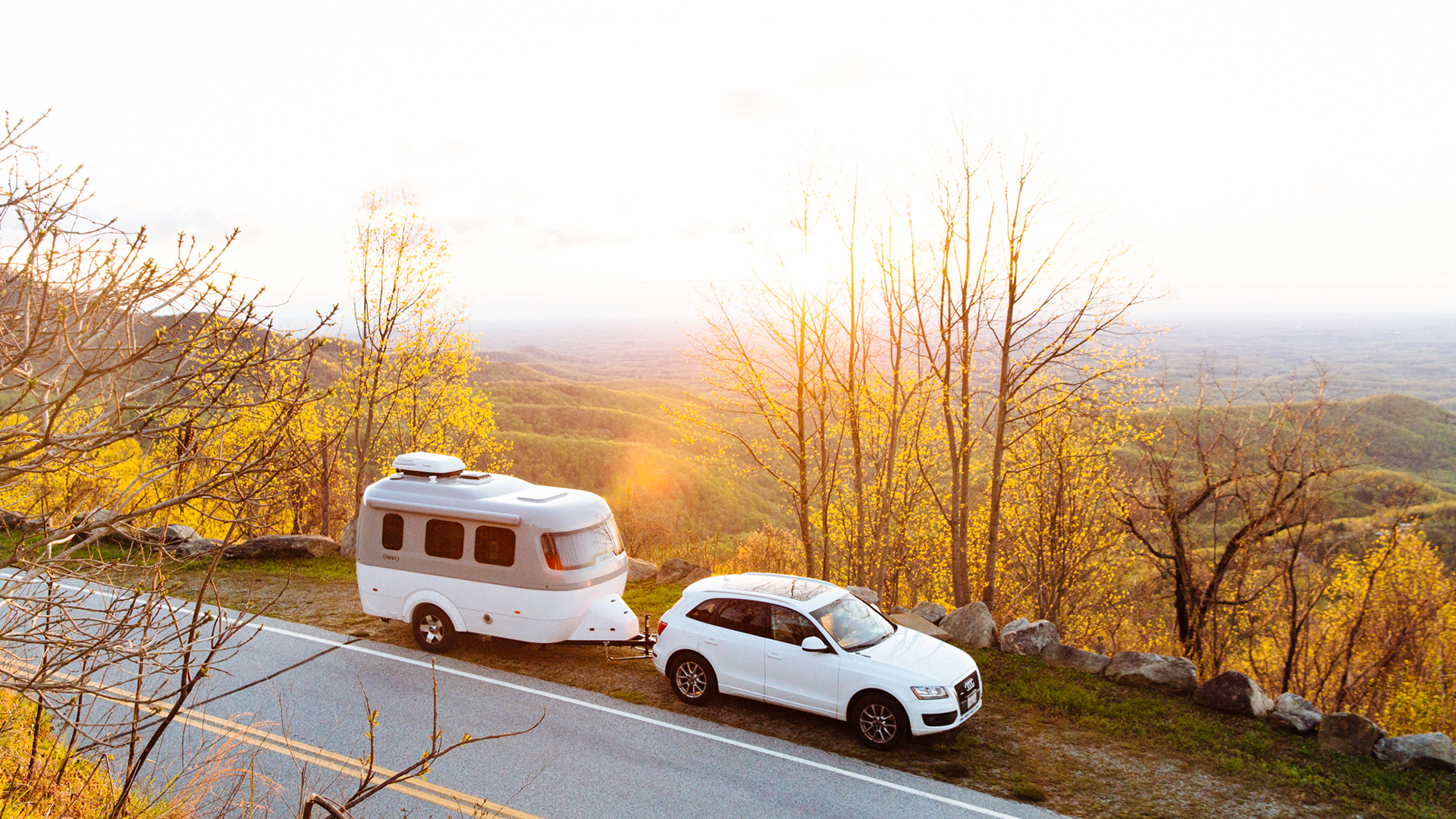 Consider the mailbox. For decades the American mailbox has been a little metal barn with a curved roof and a red flag, set atop a pole at the end of the driveway. Or put the design spotlight on the humble light switch: We flip light switches a dozen times a day without thinking about design. We don't bother with the fact that for fifty years light switches (at least in the United States) have been plastic switches set in rectangular plastic plates. They are usually colored some shade of cream or gray. They work – flip them, lights come on – and that's enough for most of us.
Too often, the functional outweighs the form. It's when form and function come together that something special occurs – the magic of good design. It's everywhere in Nest by Airstream, the travel trailer that breaks the traditional fiberglass travel trailer mold as it melds form and function in fun, surprising ways. 
From overhead storage areas all the way down to the puck system that secures the table stand to the floor, Nest takes a design approach to every inch of interior space. It's a trailer where the bold, aerodynamic exterior styling sets the stage for an interior where everything feels right.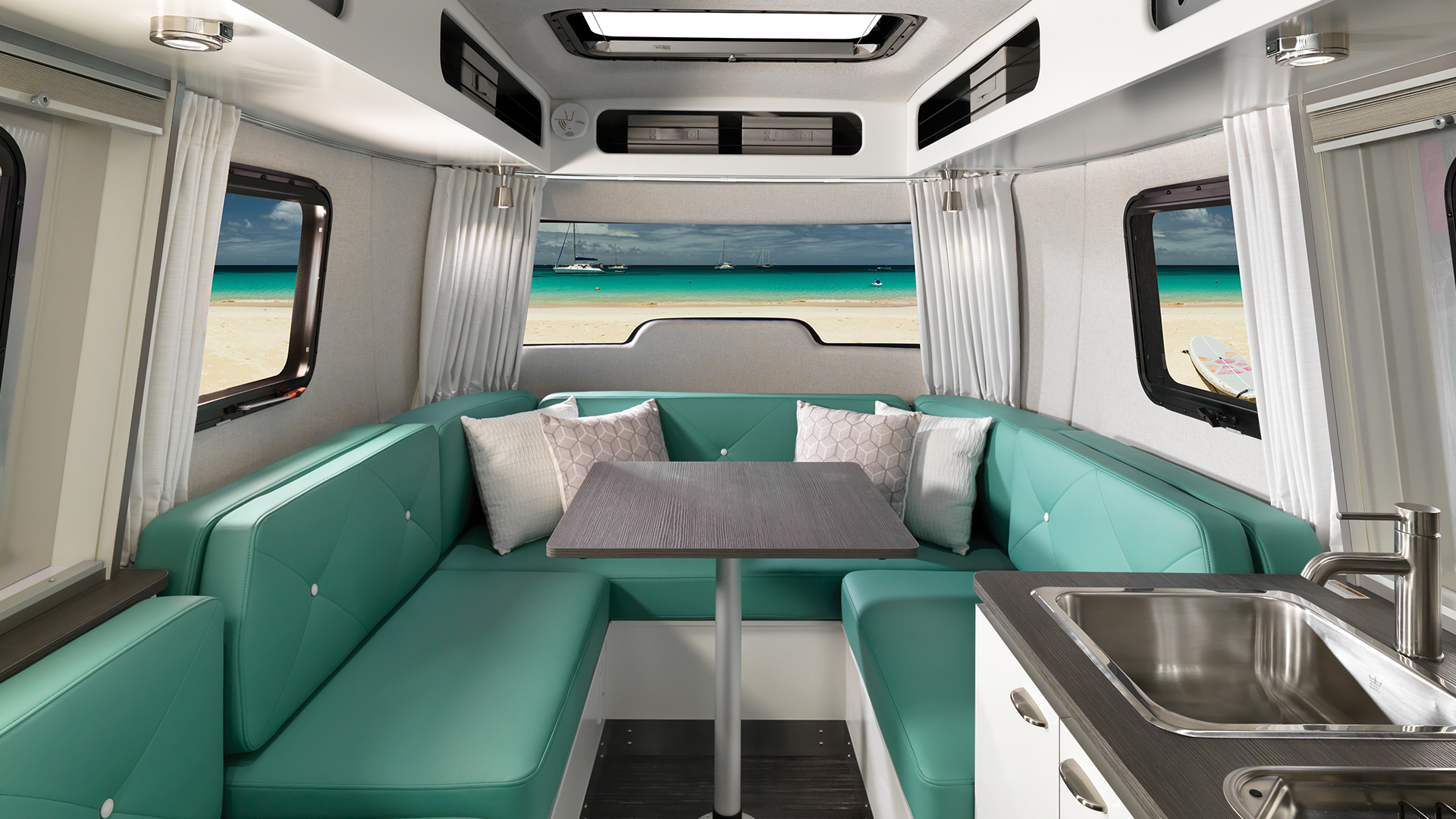 Initially conceived by Oregon designer Robert Johans with exterior styling by automotive designer Bryan Thompson, Nest is a design dream come to life. Much of that comes from Johans, who sees boring design lurking in all corners of our culture – from traffic lights to microwave ovens. 
"Does a house always have to have a pitched roof?" Johans says, mulling the deeper design questions that run through his mind. "Does it always have to have a porch that runs around the whole thing? People gravitate to that stuff because it's familiar – they grew up with it and that makes them feel comfortable. I understand how it has value in some applications – you want to sell a product that people feel comfortable in. But you can feel comfortable over here too."
Some of the comfort, Johans admitted, comes from experience and a willingness to step outside the box.
"You have to be aware of it," he said. "You have to learn about it, you have to understand it."
Bad design is often a function of cost. Redesigning something that works perfectly well but looks perfectly boring takes time, resources, and money. Too often, the shortcut is the route of choice – an issue that becomes apparent to anyone who takes on the project of restoring a vintage fiberglass travel trailer. Shoddy construction, uncomfortable furniture molded into the fiberglass body of the trailer, and incomprehensible use of space are commonplace on the vintage fiberglass trailer market. For Airstream, Nest was an opportunity to work with a thoughtful designer and create the perfect fiberglass travel trailer from the wheels up. 
Beginning with Johans's original design as a starting point, the Airstream designers went to work, developing the prototype through a significant period of evolution. The result is a production-ready model worthy of the Airstream name.
Instead of the industry standard molded fiberglass furniture, Airstream's design team utilized its vast carpentry experience to incorporate all-wood furniture with premium finishes. They increased the storage capacity, added more furniture, increased the fresh and black water tank capacities, and made significant changes to the original shower and bath design.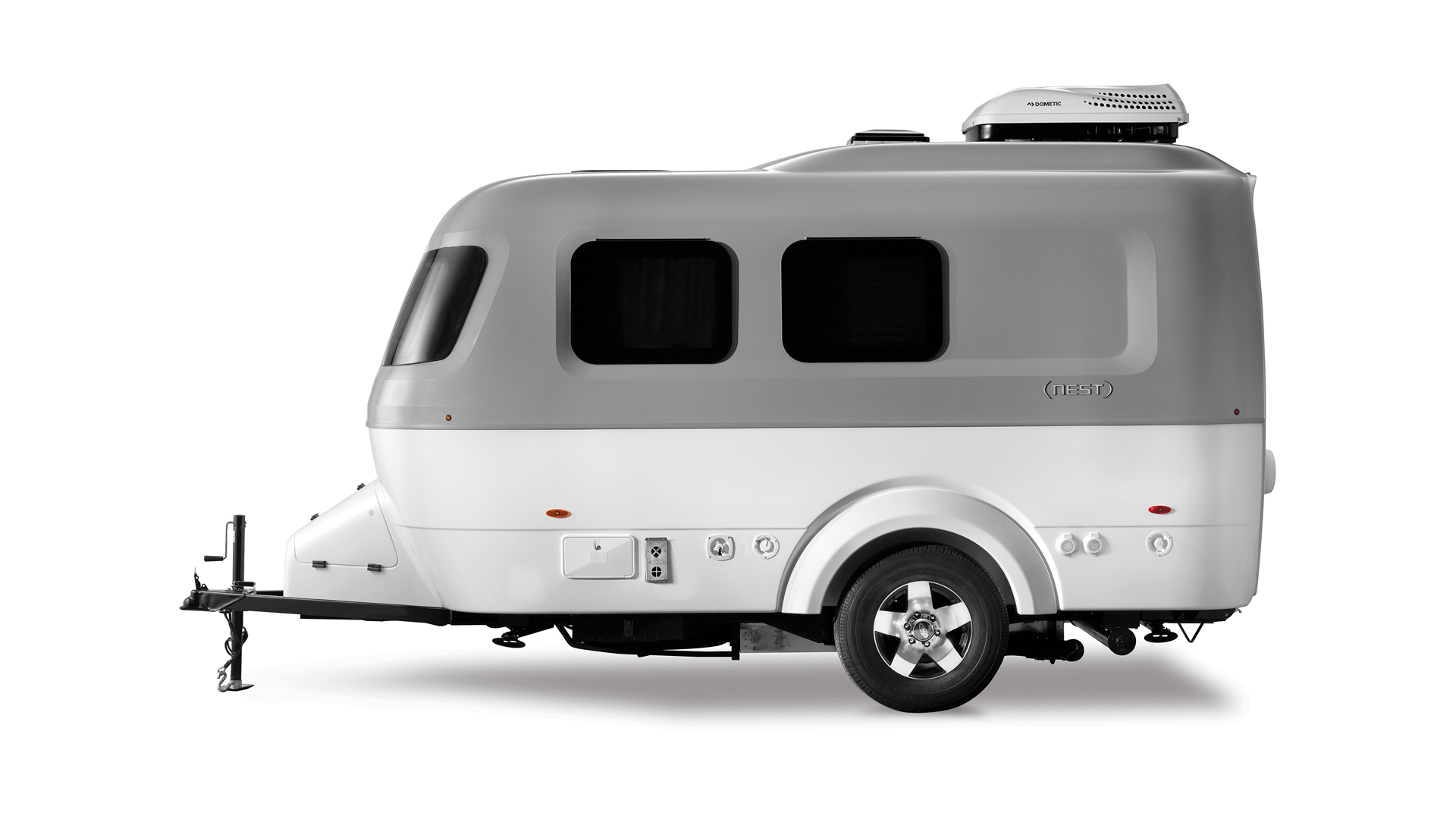 In the end, everyone involved made conscious decisions to push the RV industry forward and lead by example with a modern travel trailer that doesn't make design sacrifices.
Learn even more about the Nest design in the product brochure and how it was built with in our Quality Guide.