When people see an Airstream rolling down the highway, they may think of our storied past. But at Airstream, while true to our roots, we're always thinking of the years of adventure and miles of unexplored road ahead.
That's why we're excited to announce the expansion of our campus in Jackson Center, Ohio. The new 750,000 square-foot facility is set to break ground in late spring 2018 with completion expected in 2019. Like the rest of Airstream's campus, this new facility will be completely powered by renewable energy credits.
This is the latest example of Airstream's long-standing commitment to continuous innovation, quality, and its Made in America philosophy. The expanded Jackson Center facility will support enhanced product testing and quality assurance methods, while also improving experiences for Airstream associates, customers and visitors.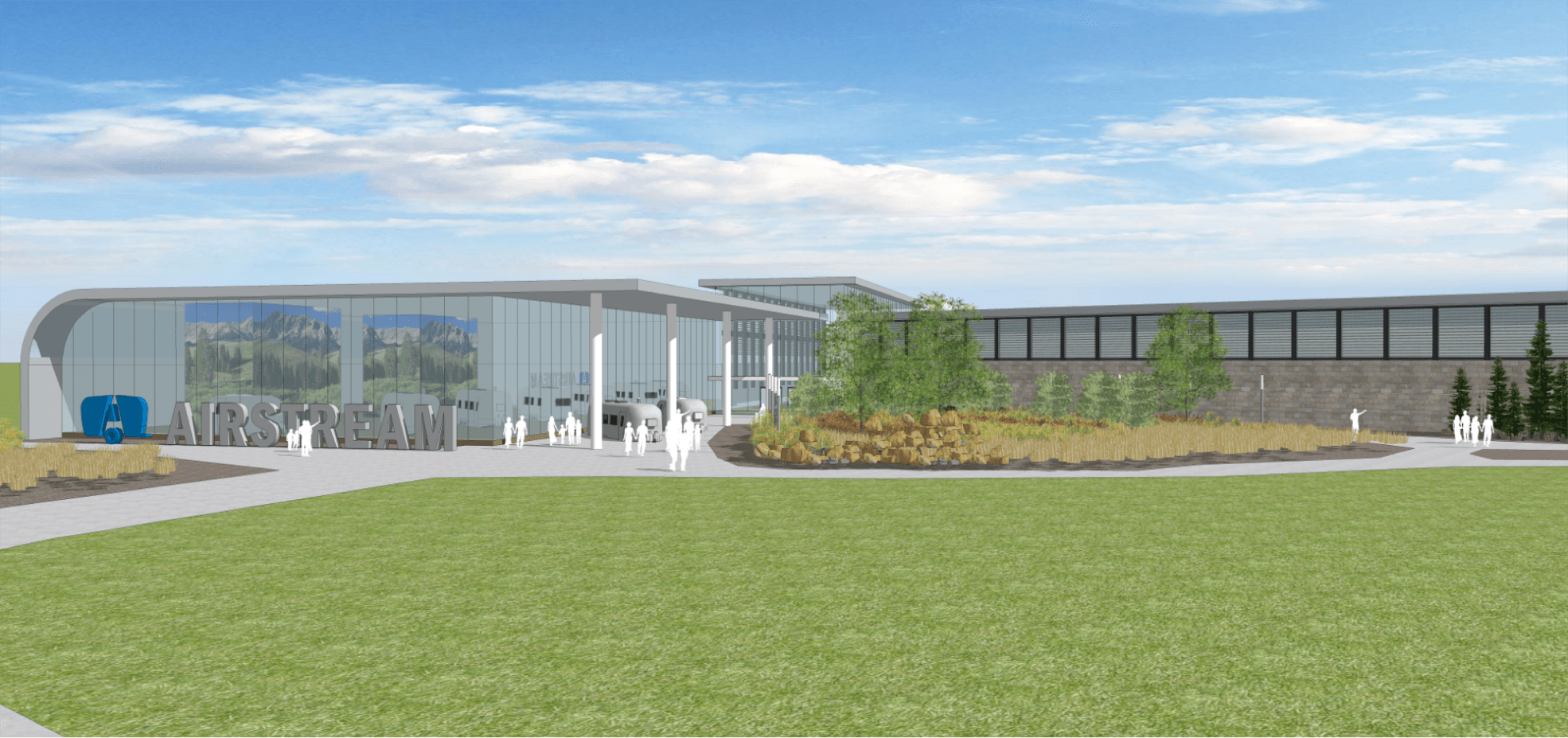 As a result of this investment, the craftspeople at the heart of Airstream's assembly process will have more production space to make the world's most iconic recreational vehicle.
We've been crafting Airstreams at our Jackson Center facility since 1952, and as we expand to develop exciting new products – like Nest and Basecamp – our corporate home is growing, too.
Airstream President & CEO Bob Wheeler says, "This new facility will give us the room to build and innovate quality products, all while maintaining the hand-made craftsmanship that makes Airstream an American icon."

The current 225,000 square-foot travel trailer plant will be converted to make Airstream's motorized touring coaches, which will, in turn, free up space to support a growing line of products that appeal to a broad spectrum of customers.
And like every American company, we're excited about putting more Americans to work. We expect to welcome 280 associates into the Airstream family just outside Dayton, Ohio.
Additionally, a state-of-the-art training center in the new factory will provide Airstream and dealer associates with a hands-on shop floor environment for earning certifications, learning new skills, and mastering new production and maintenance techniques.
Airstream's current Jackson Center facility has long been a popular destination for Airstream owners and other tourists seeking a glimpse inside the company's hand-made manufacturing process. (Click here for more information!) A new Heritage Center will enhance those visits with exhibits illustrating the company's 87-years of inspiring adventure, and help drive regional tourism in nearby communities. Plans call for the display of numerous classic and historic Airstream products, including artifacts from the relationship between Airstream and NASA's space program.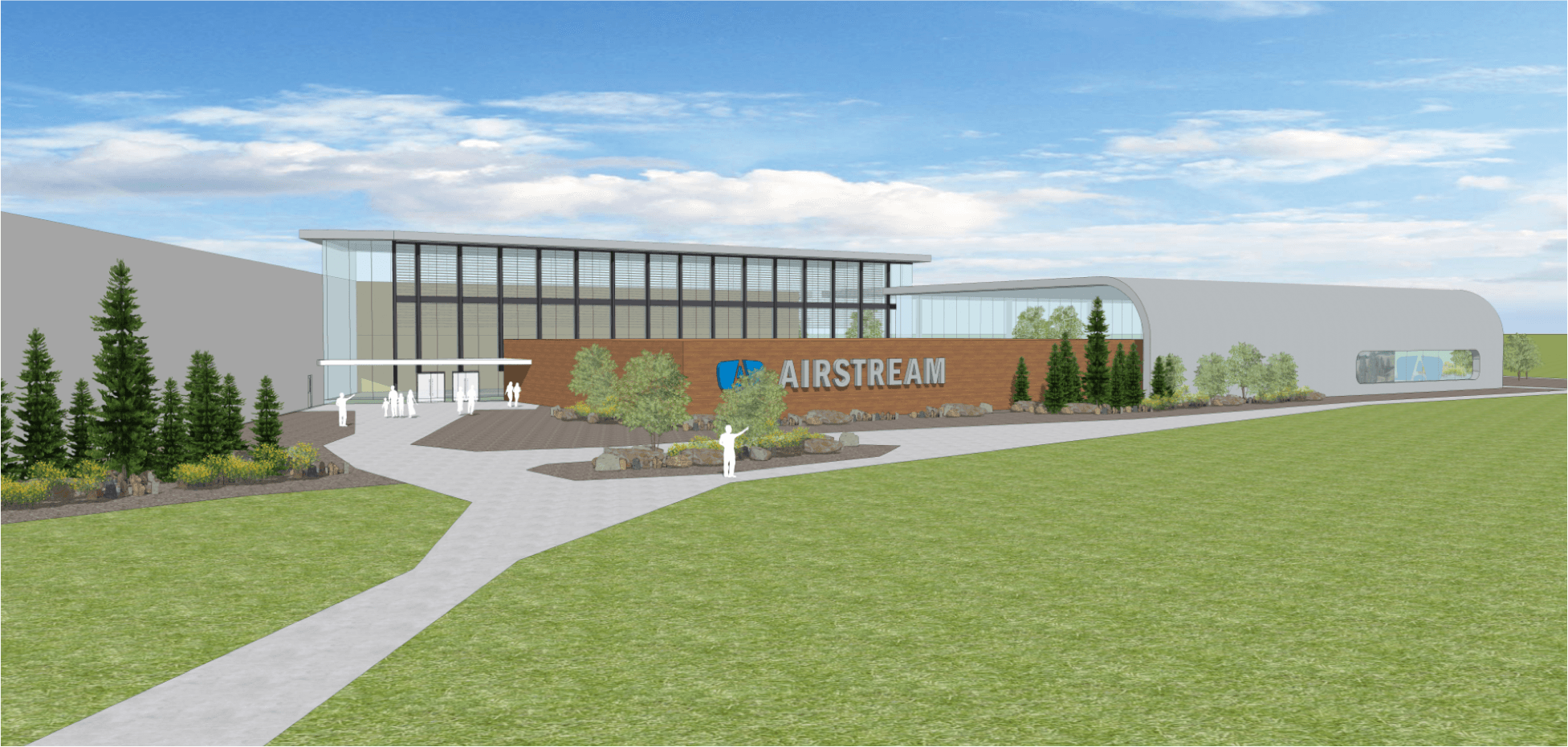 Bob Wheeler says, "Airstream has always been a community." He's right. Our new, expanded facility will benefit every part of that community: our associates, dealers, Jackson Center neighbors and – most important of all – current and future Airstreamers.