Her Way and the Highway is an email series celebrating the vibrant community of Airstreaming women. Featuring inspirational stories, road-tested recommendations, and expert advice from women who hitch up and hit the road, Her Way and the Highway comes straight to your inbox every week.
You love to hit the road. It's the moment when all your planning, all your efforts and time, and energy come together as you merge onto the highway. Whether you're traveling solo, with other women, or with your family, pulling out of the driveway is the first step toward making your travel dreams come true.
But the reality is that there are miles between here and there. Seasoned travelers know that the perfect soundtrack helps to keep your spirits high, your mind engaged, make the miles disappear under your wheels. Whether you want the stimulation of a thought-provoking podcast or the inspirational vibes of the perfect playlist, Airstream has you covered with our recommendations drawn from Airstreaming women just like you.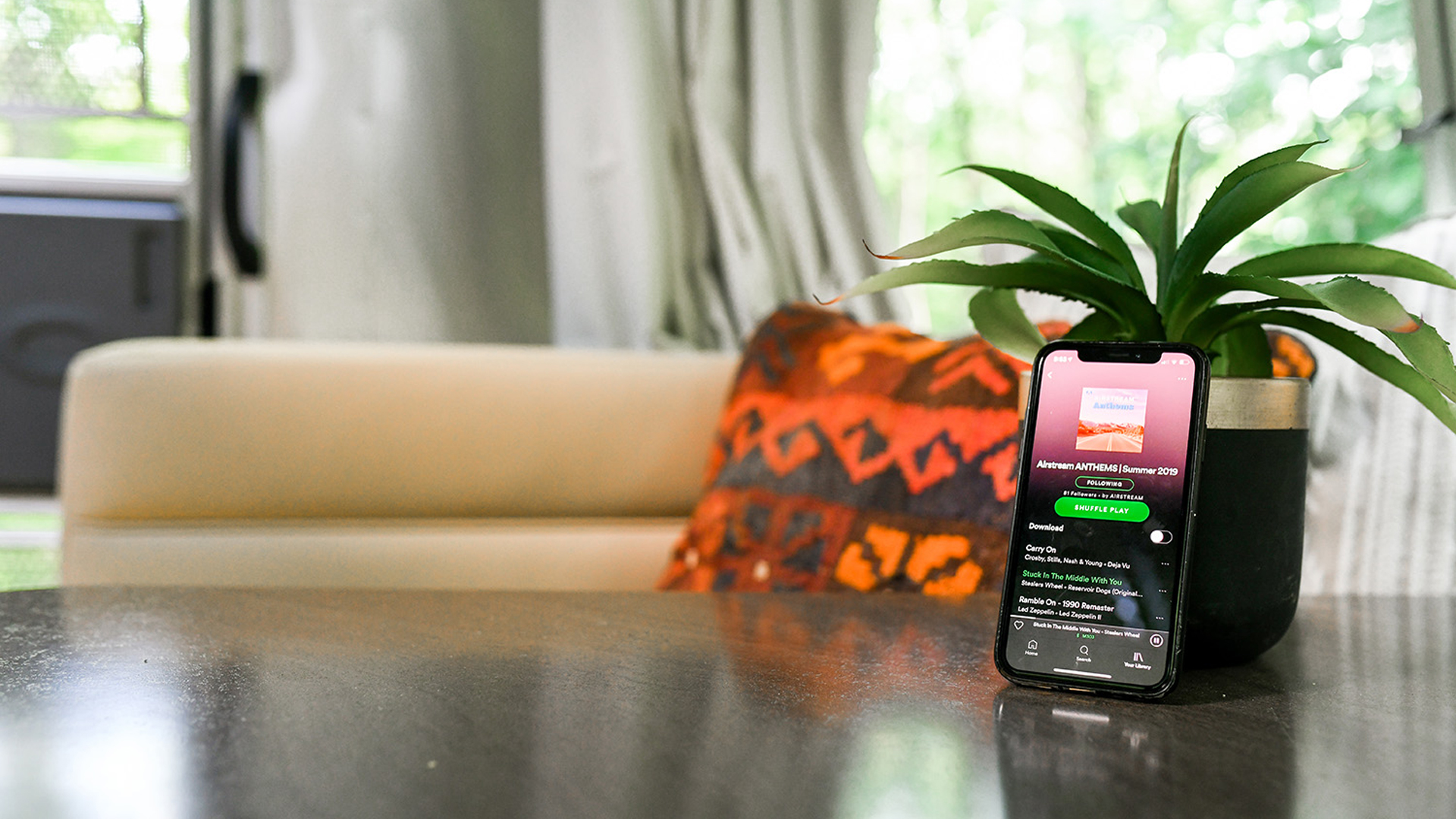 Musical Moments to Soundtrack Your Trip
Music cements our memories in time, transporting us every time we hear that song. Soundtrack your next trip with custom-curated playlists by Airstream. Start with our official Her Way and the Highway playlist, featuring some of our favorite tracks by famous and off-the-radar female voices (plus a few other favorites too). If you want more great music, explore all of Airstream's official Spotify playlists – including Airstream Wonders, our playlist series of empowering, uplifting, and female-centric tracks.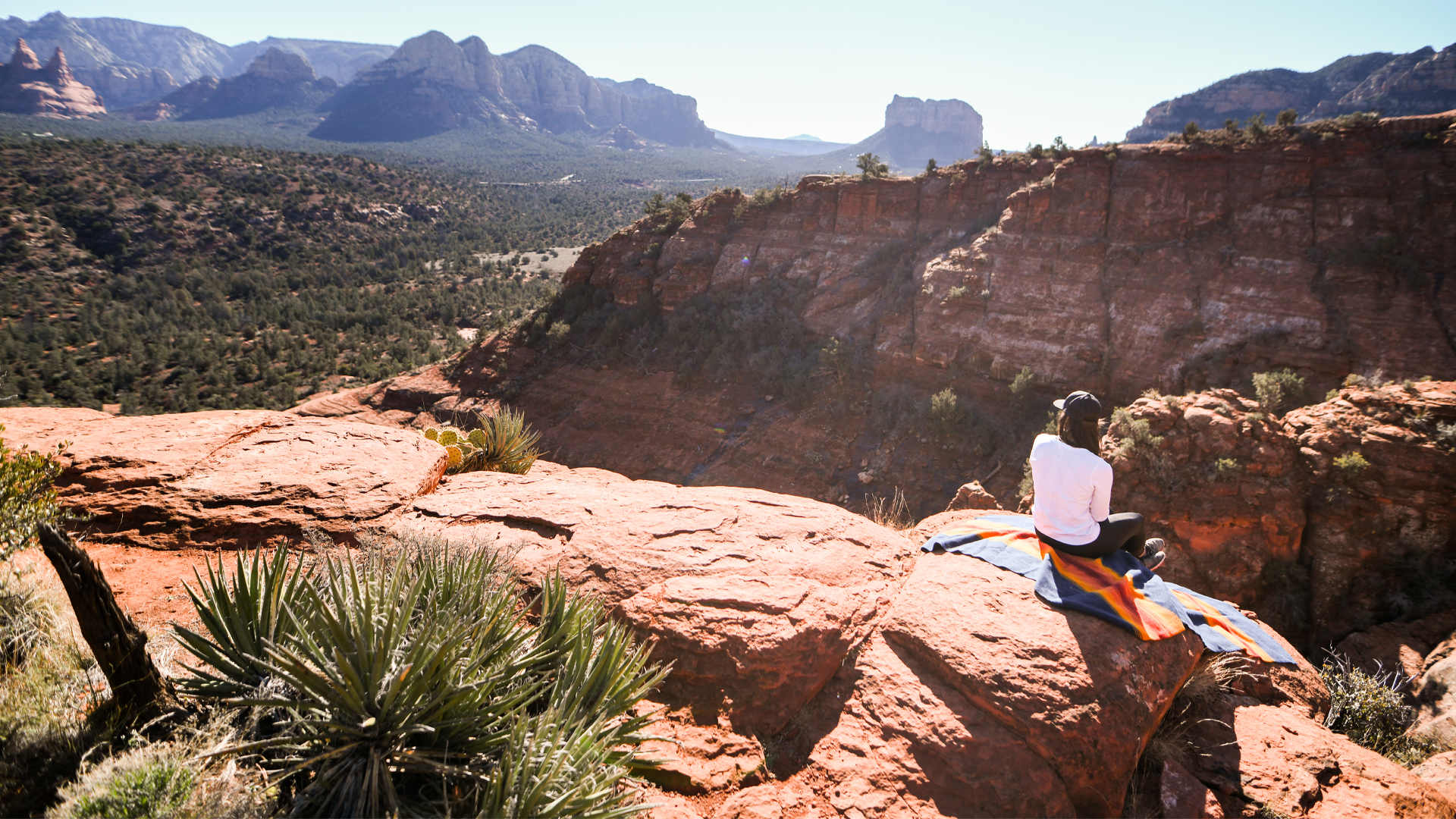 The Perfect Podcast for a New Perspective
Many women travel to reset. They head out because it refreshes their spirit, challenges their preconceived notions, and gives them a new perspective.
When it comes to perspective, podcasts are like auditory travel. They show us familiar things in new ways, and make the miles melt away. If you've ever found yourself pulling into a campsite and waiting for the story to finish, you know what we mean.
Whether you're a podcast pro or a newbie, we've got plenty of recommendations to get you started. Engrossing, informative, and intriguing, these podcasts are made for female travelers – and anyone who likes to be challenged by new perspectives. While not specifically Airstream-themed, each show is filled with ideas and perspectives that will intrigue and inspire Airstreaming women everywhere. (Please Note: While we love these podcasts, we are not responsible for the content. As with any media, discretion is advised.)
Some of Our Favorite Podcasts
She Explores
Hosted by Gale Straub, the She Explores podcast tells the stories of women explorers through interviews, in-the-field recordings, and listener submissions – and no topic is off limits. It navigates themes like entrepreneurship, diversity, aging, solo adventures, and much more. (Link to Spotify and Apple)
Girl Camper
The Girl Camper podcast offers tips and interviews for new and seasoned campers intertwined with host Janine Pettit's own experience. Regardless of where you are on your camping journey, this podcast has something for all ladies interested in going places and doing things. (Link to Apple and GirlCamper.com)
Nomads at the Intersections
Hosted by Noami Grevemberg and Anaïs Monique, the Nomads at the Intersections podcast explores the modern nomadic movement. Through interviews with nomads and outdoor enthusiasts from all walks of life, episodes cover topics like diversity in the outdoors, mental health, representation, the challenges nomads face, along with many other topics. (Link to Spotify and Apple)
Women Who Travel
Hosts Lale Arikoglu and Meredith Carey dissect the realities of travel as a woman in today's age. Covering topics that will intrigue women travelers of all walks of life, Women Who Travel celebrates women who aren't afraid to get out there and shake things up. (Link to Spotify and Apple)
Out There
Hosted by radio journalist Willow Belden, the Out There podcast grapples with life's tough questions through intimate stories of adventure and healing in the great outdoors. (Link to Spotify and Apple)
Want more stories of incredible women who Airstream?