Her Way and the Highway is an email series celebrating the vibrant community of Airstreaming women. Featuring inspirational stories, road-tested recommendations, and expert advice from women who hitch up and hit the road, Her Way and the Highway comes straight to your inbox every week.
There's a refrain you hear among women who regularly travel solo: Just because you're alone doesn't mean you're lonely. For many female travelers, finding the right line between solace and community is a large part of the fun of solo travel. Their trips become equal parts escape and reunion, stopping at the homes of old friends, college roommates, or long-lost acquaintances on their way to a perfectly remote boondocking spot. They learn that traveling solo is an exercise in balance.
"Being solo – and sometimes lonely – has taught me a lot about myself and my relationships," said Lindy B., founder of Airstreaming Women – a vibrant online community of women who love the freedom and gratification their Airstream provides. "I realized I wasn't alone – that there are hundreds of women out there who love hitching up their Airstream and getting out there for their own adventure. Many of us travel because we want time alone, but we all recognize the value of staying connected, meeting up with other like-minded women, and helping each other get through the learning curve."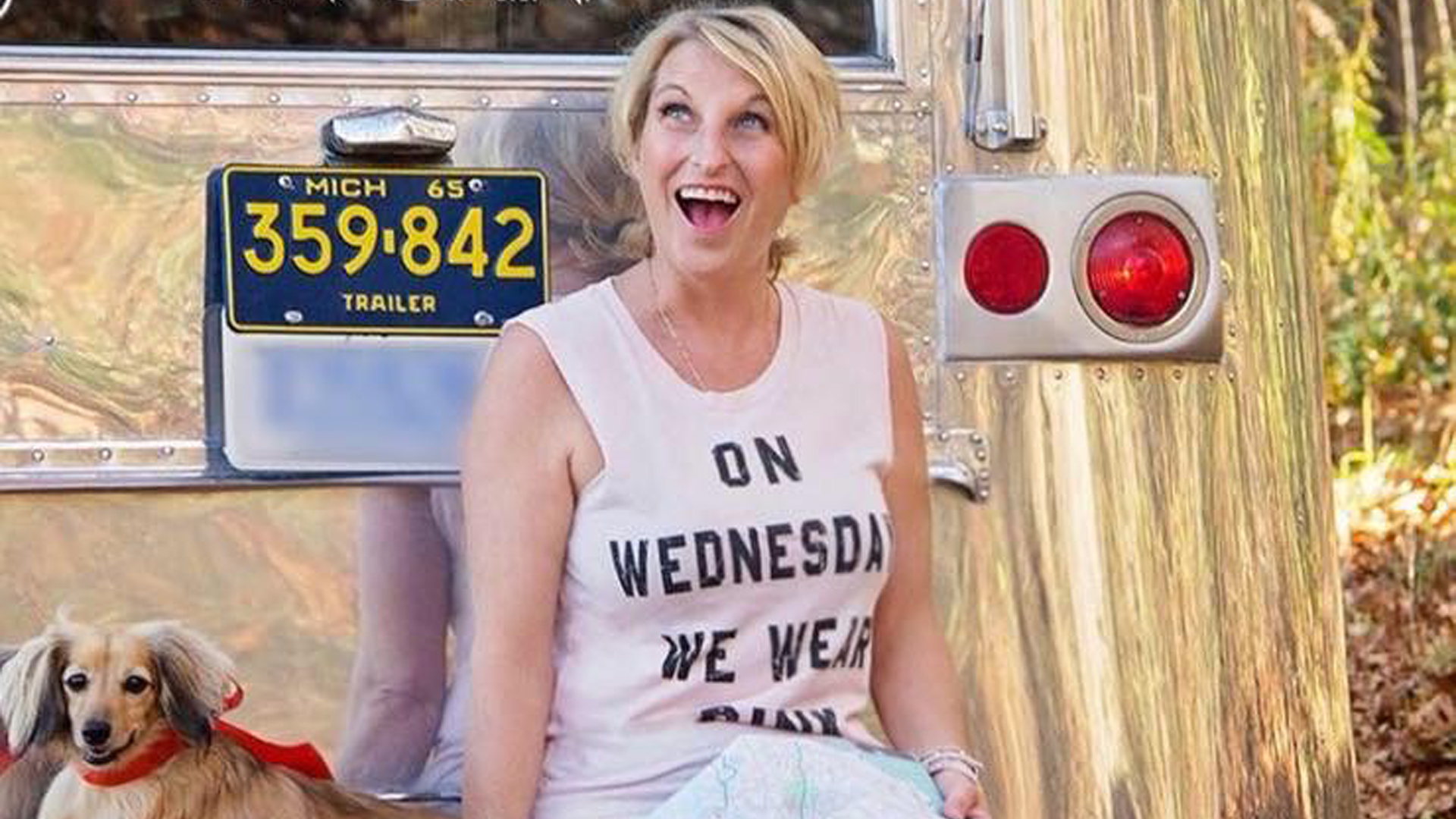 Someone to Call On
A growing community, Airstreaming Women is a subscription-based network that offers everything from streaming how-to videos to virtual and real-life meetups where women connect, share, and learn from each other.
"They're widowed or divorced, or want to get out there and find peace and quiet on the road by themselves – but they didn't think they could travel alone," she remembered of some of the women she's met since starting the group. "There are stories about women who had never camped alone, let alone towed, who went out and purchased an Airstream and bravely learned as they went."
In addition to supporting each other with advice and expertise, the group also connects women in the real world.
"We'll talk to each other about where we're traveling and if I'm traveling through their state we'll often get together," said Lindy. "You have someone you can call on if you need help, or advice, or directions."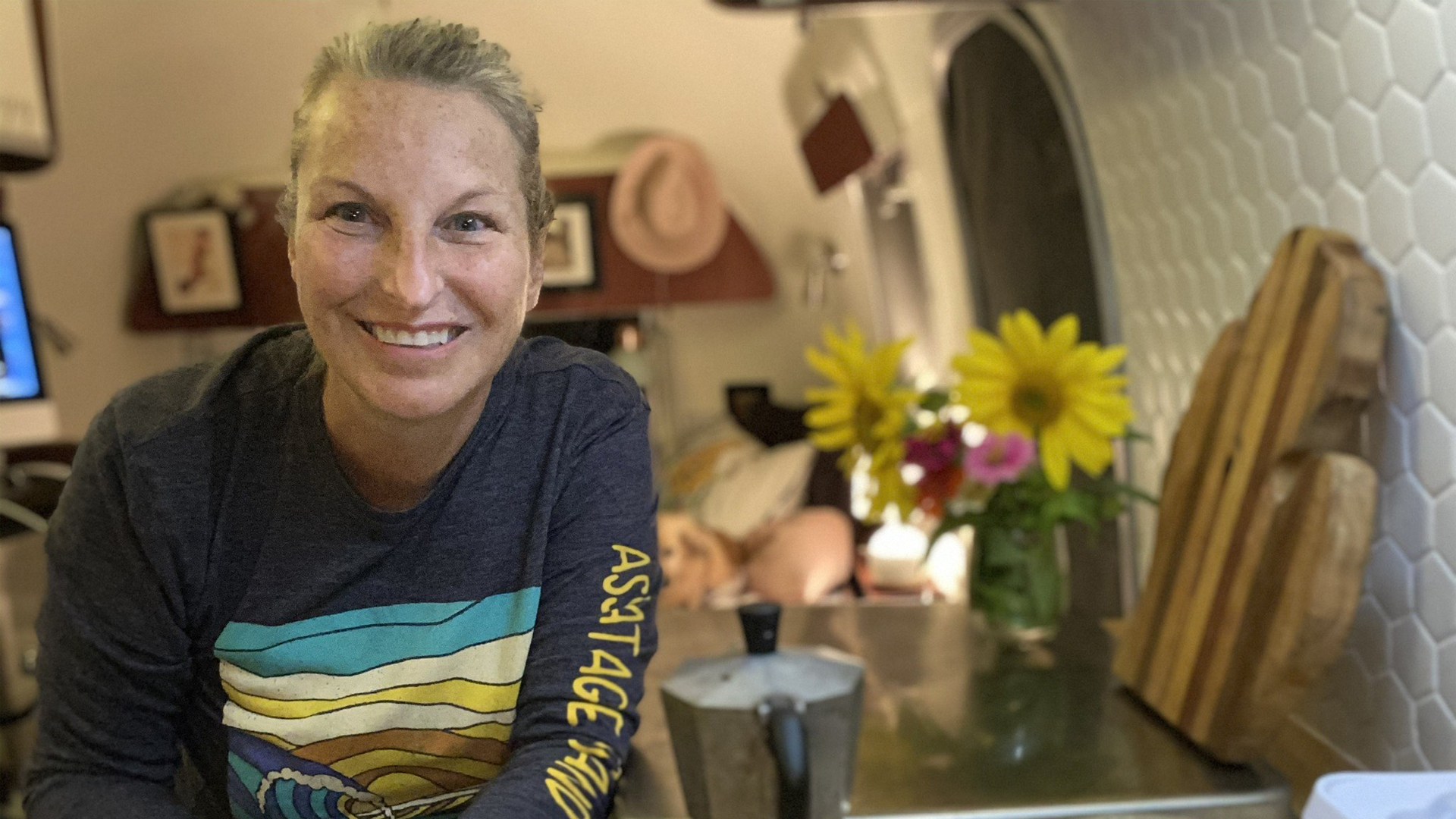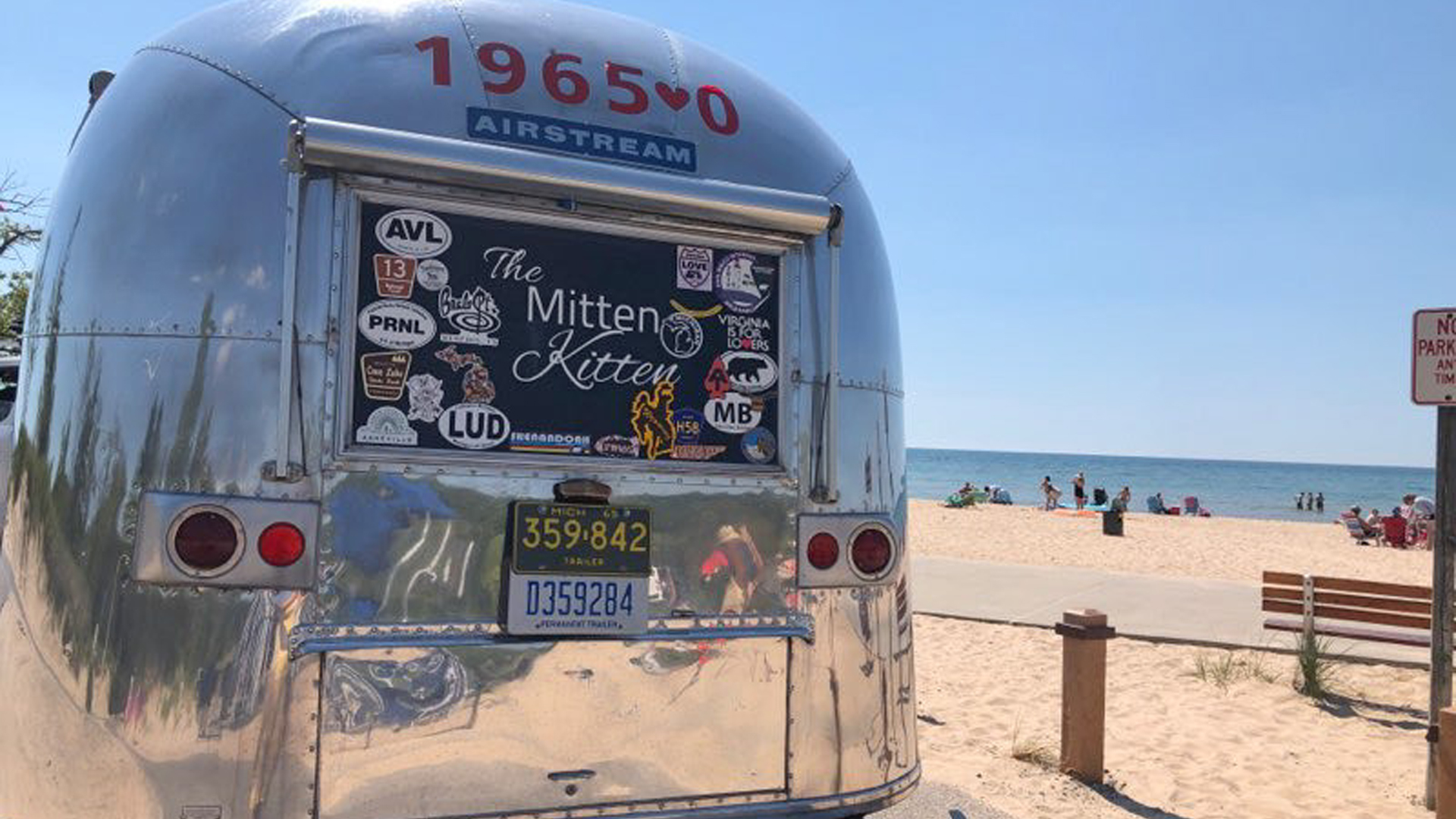 Finding Community on the Road
Lindy's Airstream adventure began with a desire to explore beyond her home state of Michigan. Soon, she started an online group on Facebook and got to know many women who were traveling solo just like her. One woman joined Lindy on her 100-acre property in Michigan to learn the basics.
"She'd never camped before," Lindy remembered. "She had a newer Airstream – I said, I have a 50-year-old trailer and I don't know if I can help you! But I'll try."
Airstreamers tend to be an industrious bunch, and Lindy is cut from the same cloth. Together, the two women dove in the deep end and learned together, exploring the various systems onboard their two travel trailers. The plan had been to spend a couple of days together. Three weeks later the two hit the road on a two-person caravan, armed with their shared knowledge.
"That was really the beginning of Airstreaming Women," said Lindy. "We realized that if we could help each other, we could help other women just like us."
Today, Airstream Women is growing and expanding as more women set off on their own. Lindy's content includes articles and videos about staying healthy in a small space, yoga in your Airstream, and more practical advice about towing and traveling. And she's hard at work planning more content as more women hit the road with pandemic restrictions easing.
"Women in our group live across the country," said Lindy. "Some are full-timers, some are solo, some have families and like to get out on their own. Online we're able to come together virtually and connect about the important issues that we all face as women travelers, and when we can meet up in person it's incredible!"
Want more stories of incredible women who Airstream?