During the peak of a hot real estate market, Jason and Kelly Hull decided on a whim to list their house. It sold in three days. That's when they found themselves at an Airstream dealer for the first time. While they had talked about owning a travel trailer for some time, they had never seriously researched or shopped for one.
"I had never stepped foot in an Airstream before in my life," Hull admitted, and as a tent camper, he had never towed anything larger than a small boat or utility trailer.
It was a day of firsts. Not only did they experience an Airstream for the first time – they bought one – a 2018, 27-foot International Signature. That experience was so great, in less than a year, they upgraded to a 2019, 30-foot Classic.
The inaugural trip in their first Airstream was back home to Maine before departing on a five-month, 14-state excursion that included 30 stops and 20 breweries.
 "I appreciate the ability to see different cultures," Jason said about his time in the military, as well as touring different communities stateside. "We don't notice as much if we're just stagnant."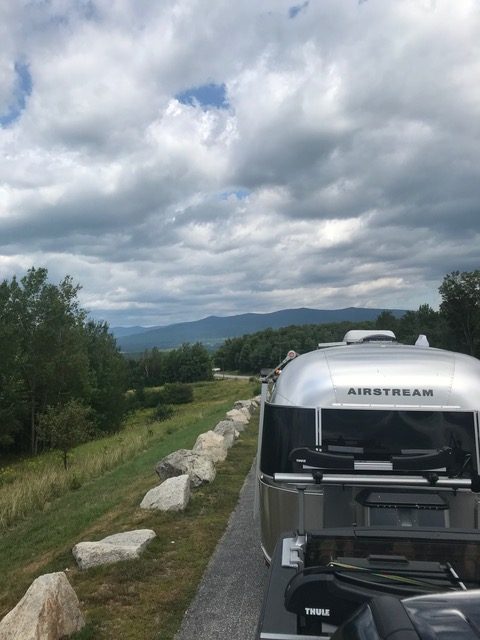 Jason is a retired Navy Senior Chief.
"My military service was very mobile," he said. "The units I was with didn't tend to stay in one place very long. We'd spend a week to a couple months in one place and move on." 
He devoted 10 years of his 20 years of service overseas. He had three operational tours in helicopter combat support squadrons and non-operational tours as an instructor, a recruiter and as an acquisition logistician in Naval Air Systems Command. He was stationed in Florida, Maine and Maryland, and was home-based in Italy and Guam, where he deployed to many overseas locations.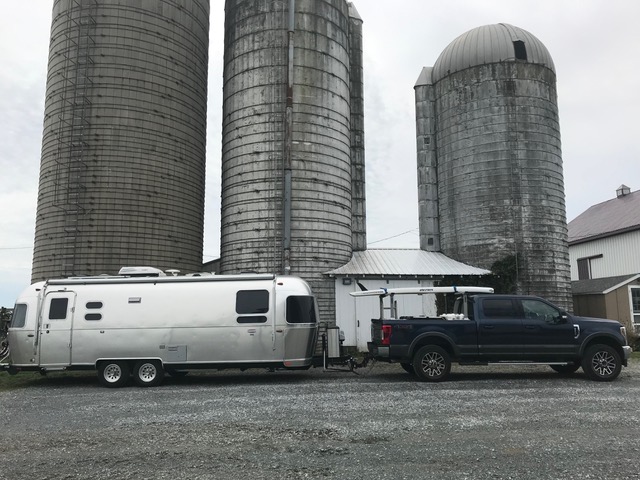 Military life made relationships challenging. On one of his final tours, a buddy said he needed to meet a girl he knew living in San Diego. Looking to be closer to his mom on the East Coast in retirement, Hull took final orders to Maryland. At the same time, the aforementioned girl was tired of the high cost of living on the West Coast and had coincidentally also been offered a position in Maryland.
In a story of happenstance, Jason emailed Kelly and asked her to show him around. The two met for the first time at the airport when Hull was returning to the US. As the story goes, Hull's wife-to-be left and told her best friend she just met the man she was going to marry. Five years later they were wed.
"She waited until I was ready to retire before she picked me out," Jason laughed. Although Hull retired from the military, he said he felt too young and it didn't "stick." He worked as a civil servant and returned to college to complete his master's degree in social work before taking last winter to scratch the travel itch. He's currently working for the Veteran Benefits Administration.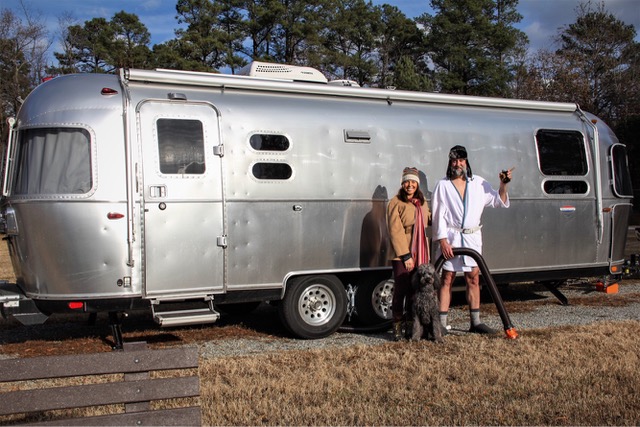 "There's definitely a similarity between deploying military status and getting out in the Airstream and meeting new people and being exposed to different ways of life," Jason explained. "The military tends to be a community – you kind of look out for each other. We've found that on the road. Everywhere you go you fall into a different community."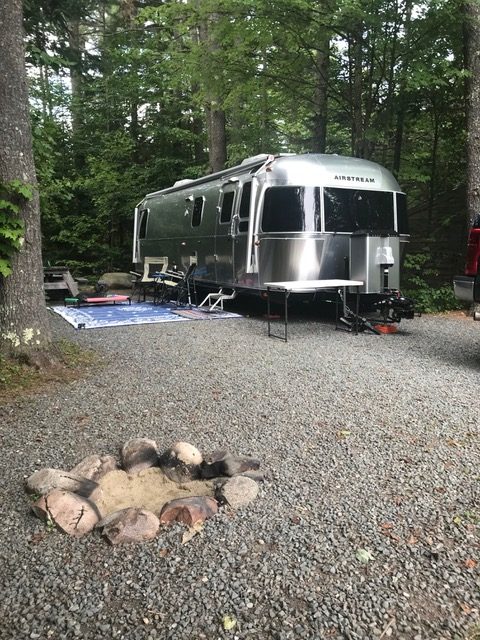 Living fulltime in the Airstream for 14 months, Jason and Kelly anticipate renting a place short term when the weather turns colder in November. With work and family obligations, they won't be fulltime traveling again just yet, but said, "Eventually we'll take it all over the place," and have their sights on the Alaskan highway.
They named their Airstream Seemore. It might be a simple name, but it's a fitting name.
"We want to see more," Hull explained. "I spent 10 years overseas and time seeing a lot of different countries – more than I have my own. I just want to see more of this country."
---
Thank you for your service, Jason!
Get started with Airstream Salute by verifying your military or first responder status.