Agent Orange is the slang name soldiers imparted on the herbicide sprayed during the Vietnam War. Shipped in 55-gallon drums identified with orange marks, the concoction contained dioxin – a deadly chemical that was sprayed on 45 million acres of the Vietnam countryside.
Jim Lozano was one of more than 2.8 million US veterans exposed to the toxic chemical that has been linked to cancer, psychological and neurological problems, and birth defects. Exposure left him a one hundred percent disabled vet. Then, eight years ago Lozano was diagnosed with Parkinson's disease, a nervous system disorder that inhibits the production of dopamine, which is responsible for movement.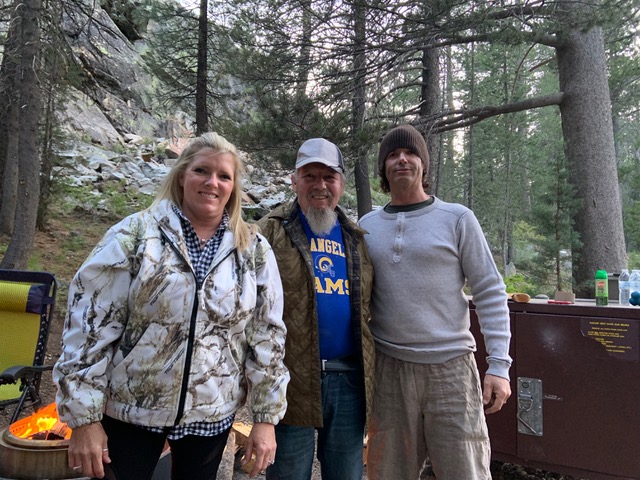 Although confined to a wheelchair after his diagnosis to avoid falling as a result of the symptoms of Parkinson's, Lozano remained active. He practiced with a wheelchair basketball league for paraplegics.
"I couldn't play in the tournaments, but I could practice with them," he said.
Then his son found Rock Steady Boxing, a form of non-contact boxing that has been said to "reverse, reduce and delay the symptoms of Parkinson's disease." 
"In a six month time frame I was able to get out of the wheelchair and walk – not long distance – but I was no longer dependent on a wheelchair," Lozano said.  
As someone who has always enjoyed the outdoors and adventures, Lozano loved four-wheeling with ATVs before his symptoms set in. After his diagnosis, he purchased a Jeep (which he affectionately refers to as his "new set of boots") for his off-roading adventures. 
But camping in the custom trailer he fabricated was became more difficult as his disease progressed. He needed bathroom facilities, a comfortable bed, and the ability to prep meals with ease and eat in private. So he added an Airstream Basecamp X to his fleet this spring.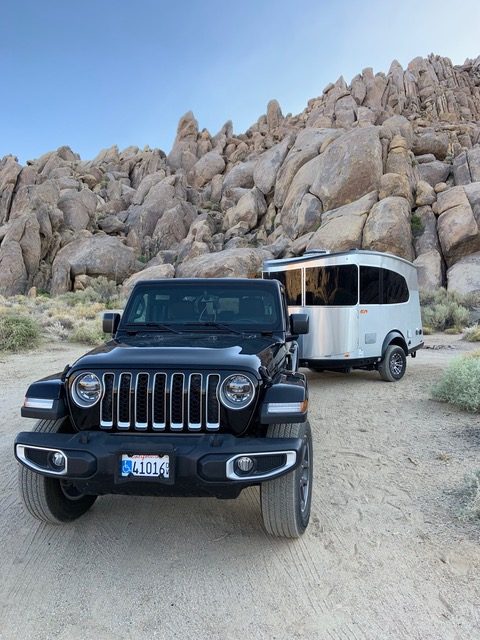 Micro-motor skills are nearly impossible for Lozano to manage and it's uncomfortable to eat socially. "I can't open zip lock baggies," he said, "or pull a dollar bill out of my wallet."
Fortunately, for Lozano, driving motor skills are not the same as those that have been affected by his disease, so he is still able to command his Jeep (which he nicknamed "Axe") and get where he wants to go. Sometimes he has to rely on help from fellow travelers with lifting heavy things and hitching and unhitching.
"I've met some of the kindest people that have assisted me with some tasks as a camper that I'm not able to do myself," he said.
A resident of Twentynine Palms, California, Lozano has lived in the desert for the last 30 years. To combat the heat in the summer months he takes off in his Basecamp X in April and heads northeast and doesn't return until October. He calls himself a "butter camper" and says he tries not to rely on the air conditioning. Instead, he says, when the butter gets soft, he heads up the mountain and when it's too hard, he comes back down.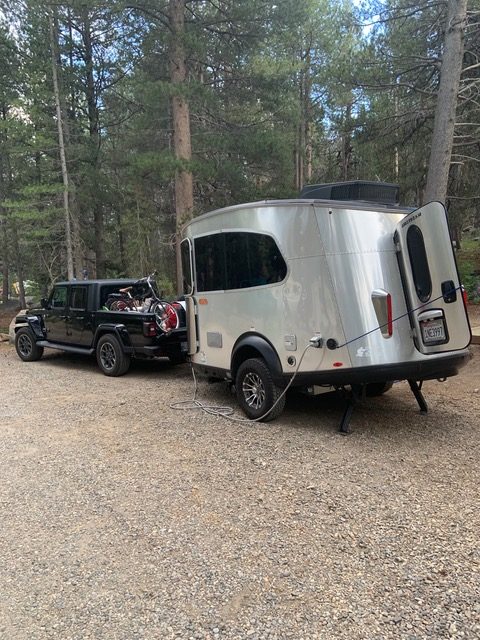 For Lozano, loud, abrupt and harsh noises are overly irritating. "Out in the wilderness I've got the animals, the sunset and sunrise. It's just so relaxing for me. It takes my mind off of a lot of issues and any combat solider from Vietnam has issues, let me tell you."
Lozano doesn't like to talk about his time in the war. "It really changed my personality," he said. But being a Vietnam vet is part of who he is. He said he doesn't wear his Army vet hat often, but when he does, people thank him for his service.
"Some gave all and all gave some," is the sentiment he lives every day.
"I have to live, not for what I can't do but for what I can do," he said about living with his combat service related disability.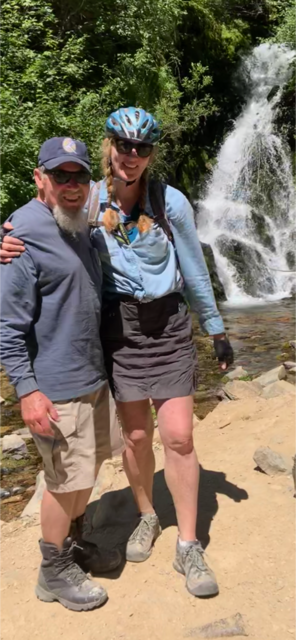 War changed Lozano, physically and psychologically, like it does so many veterans. It even changed his name. Given the name Charlie after a great uncle who was also an Army sergeant in World War I he left for war as Charles Lozano. But, Charlie was the code name for enemy troops, so he began going by his middle name. He's been Jim ever since. Just one of so many changes that marks who he was before the war and who he is now.
"I'm not a religious guy, I'm spiritual," Lozano said. "But I'd like for people to give one minute of silence for those who have served and those that are serving."
---
Thank you for your service, Jim! 
Get started with Airstream Salute by verifying your military or first responder status.