Have you ever dreamed of traveling full-time in your Airstream? No doubt the thought has at least crossed your mind. For most people, the biggest obstacle to non-stop wandering is figuring out how to earn a living on that endless highway.
Airstream Ambassadors Justin and Ariele Champion have the answer for you. In fact, this digital-nomadic duo is on a journey to educate would-be full-timers on how to build a successful "rolling" business.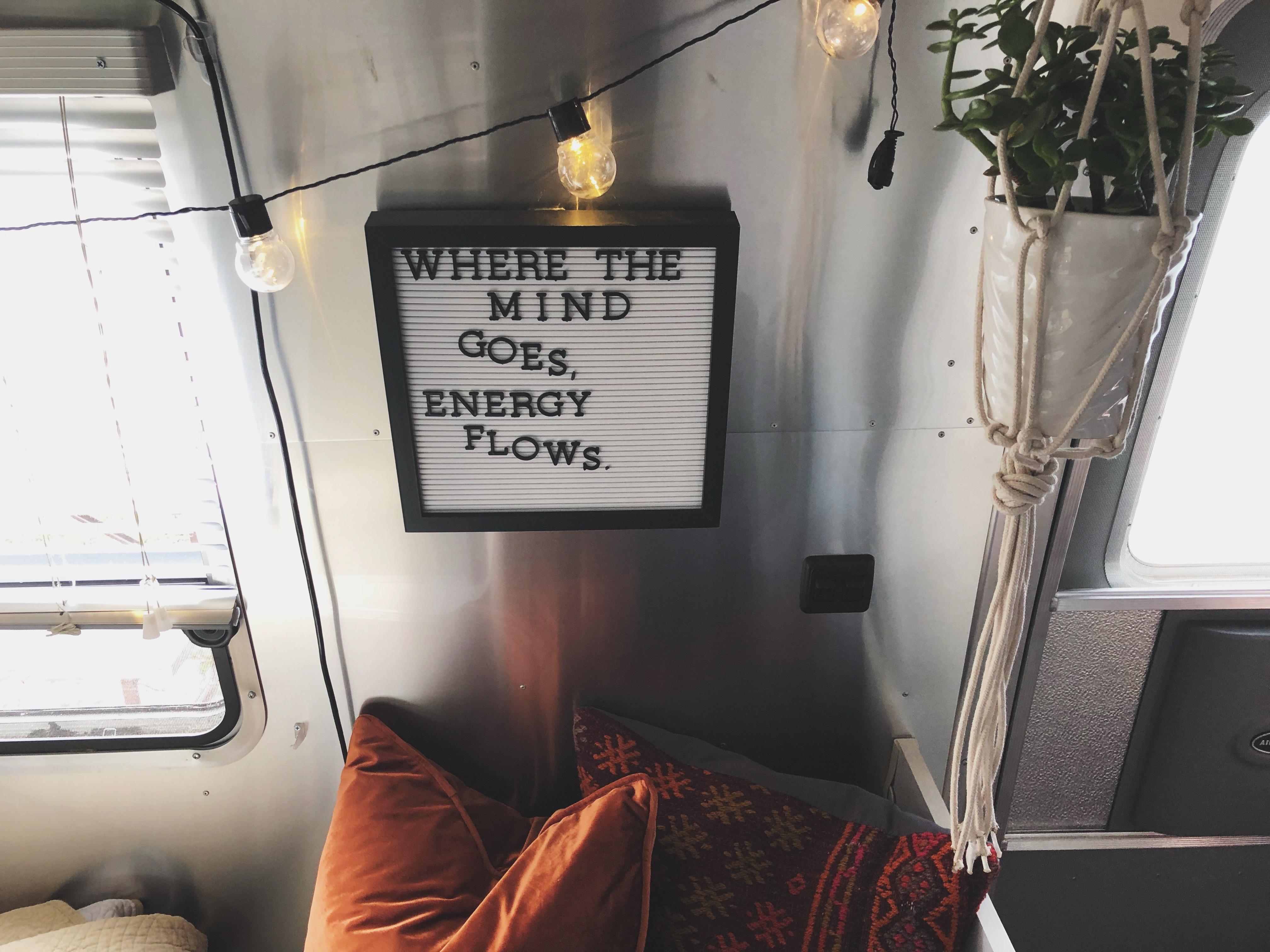 Let's start from the beginning. Before hitting the road, Justin and Ariele lived in Boston. Both had good jobs in digital marketing. They had a routine and were comfortable, but something seemed to be missing.
"We always felt a pull for something a little more adventurous than the office environment," says Ariele. "And that stuck with us. We knew we wanted to live simply. We wanted to downsize and possibly take some trips. We were really into the tiny house movement. We were like, 'Why don't we renovate an older camper into our own tiny house that we can go camping with?'"
So, in 2015, Justin and Ariele bought a 1973 wooden camper and set about restoring it. That same year, the couple took their first camping trip together and fell in love with the experience.
"We didn't want to leave," says Justin. "We didn't want to go back to the city. It's funny, the difference between how you visualize something and when you do it. If you actually try something, you can feel yourself transform pretty quickly. We knew that we wanted to live on the road full-time after that trip."
The financially-minded couple went all-in on debt reduction in preparation for their new life. They eliminated their student loans. They made sure to keep credit card balances low. They budgeted and planned.
"It was an important goal for us," says Justin, "to try this simpler lifestyle without the student loan debt breathing down our neck."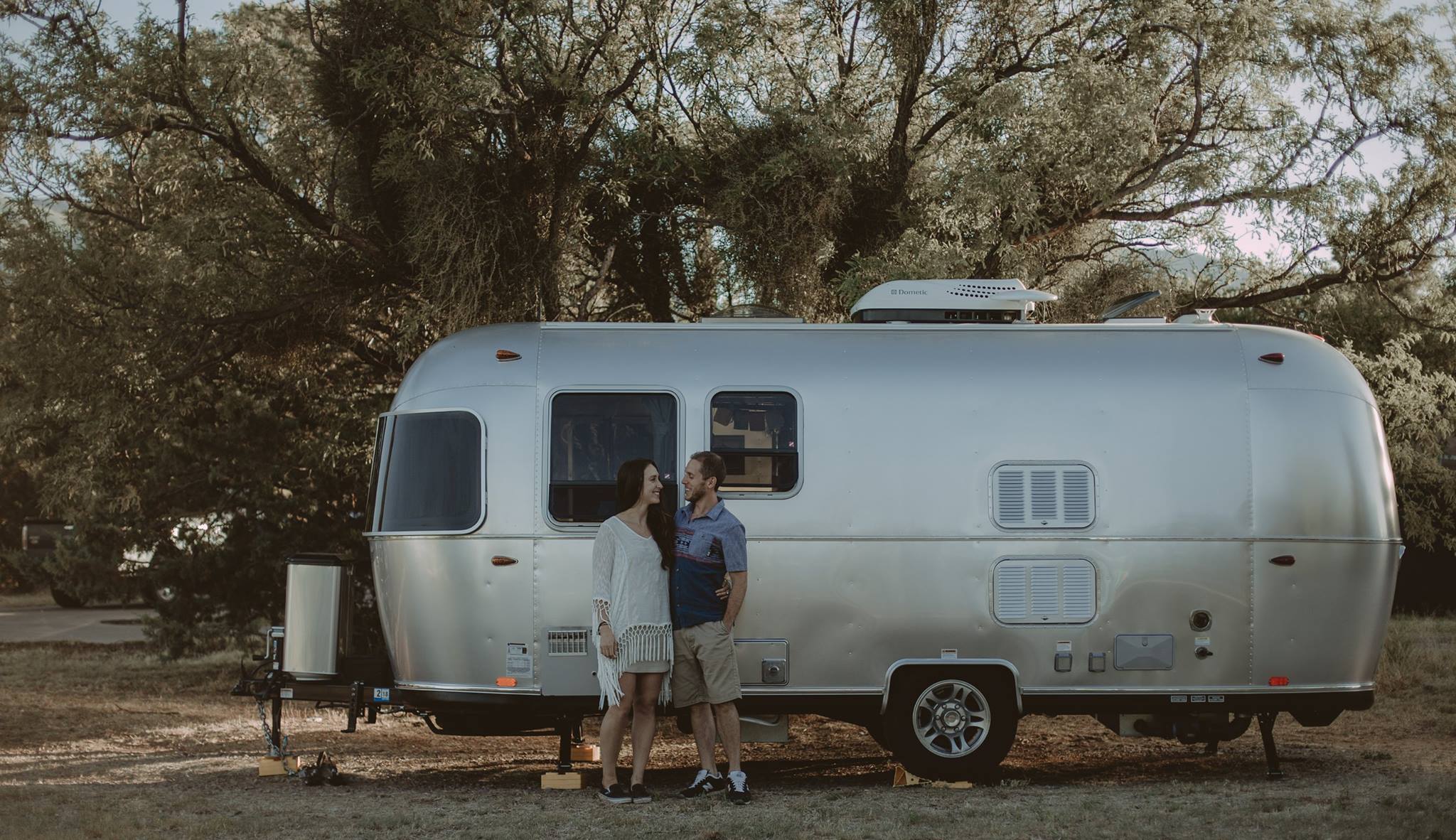 Fast forward a year-and-a-half. Justin and Ariele had moved to Virginia. As they moved the couple made a final push to get their camper road-ready, they discovered black mold in its walls.
"We decided then, in late 2016, that if we were planning to travel for Justin's job the next year, we needed a new camper," says Ariele. "So, we went to an RV dealership a couple of hours away to just check out some Airstreams. We just wanted to look. We ended up buying ours the same day."
The Champions have logged over 40,000 miles in 18 months in their Airstream Sport 22FB, named Dorothy, or Dot, after Ariele's "mischievous, magical and adventurous" grandmother.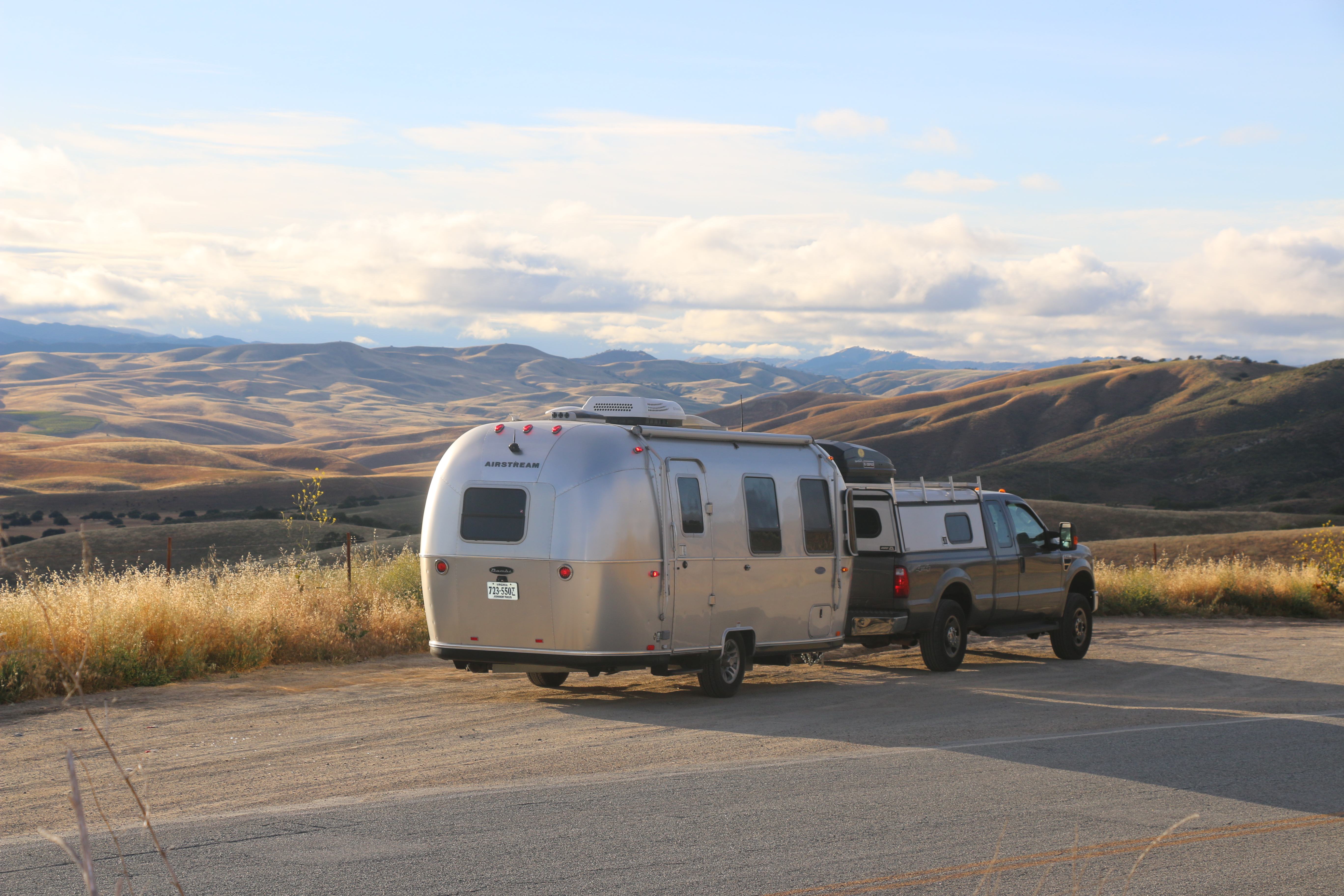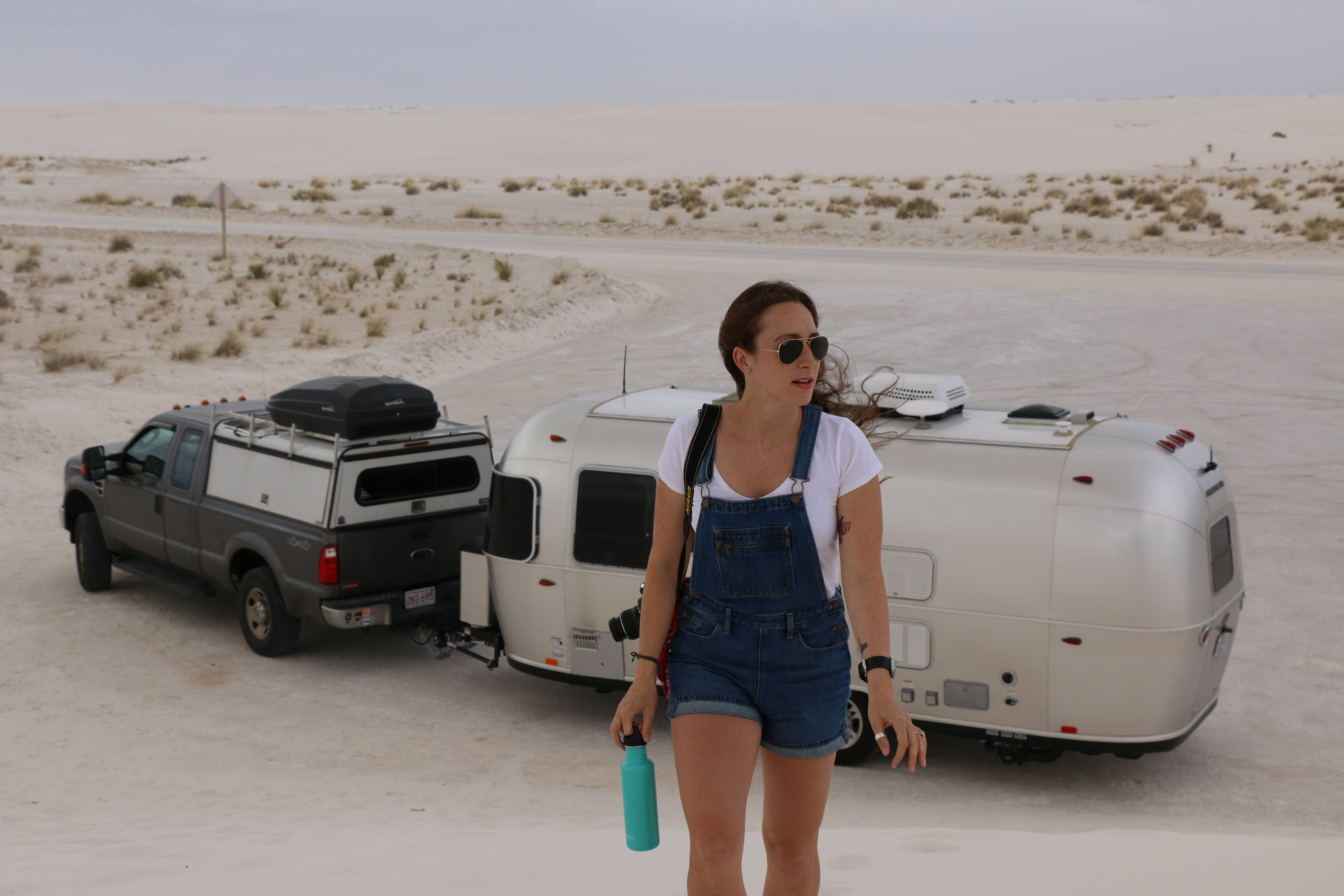 These full-timers still work full-time – Justin has his career as a content marketer, and both he and Ariele are currently building their family business, Wild We Wander. Since starting on this new journey, Justin has spoken at over a dozen workshops across the country on the topic of content creation, has created a certification program for would-be content marketers, and has published a book on digital marketing.
"Essentially, the way that we can help people who want to full-time RV the digital nomad way is to help them become digital marketers," says Justin. "My book teaches you how to do that. It's a resource that helps people develop a digital marketing skillset so they can live the way we do."
Wild We Wander shares the same aim. Created by Justin and Ariele, the brand seeks to educate and inspire people to live an alternative lifestyle – to say yes to adventure.
"The long-term goal of Wild We Wander is to be an educational resource for how to live and work from the road effectively," says Justin. "Ultimately, we want to open a retreat space where we can help people experience this lifestyle transition and journey the way that we did."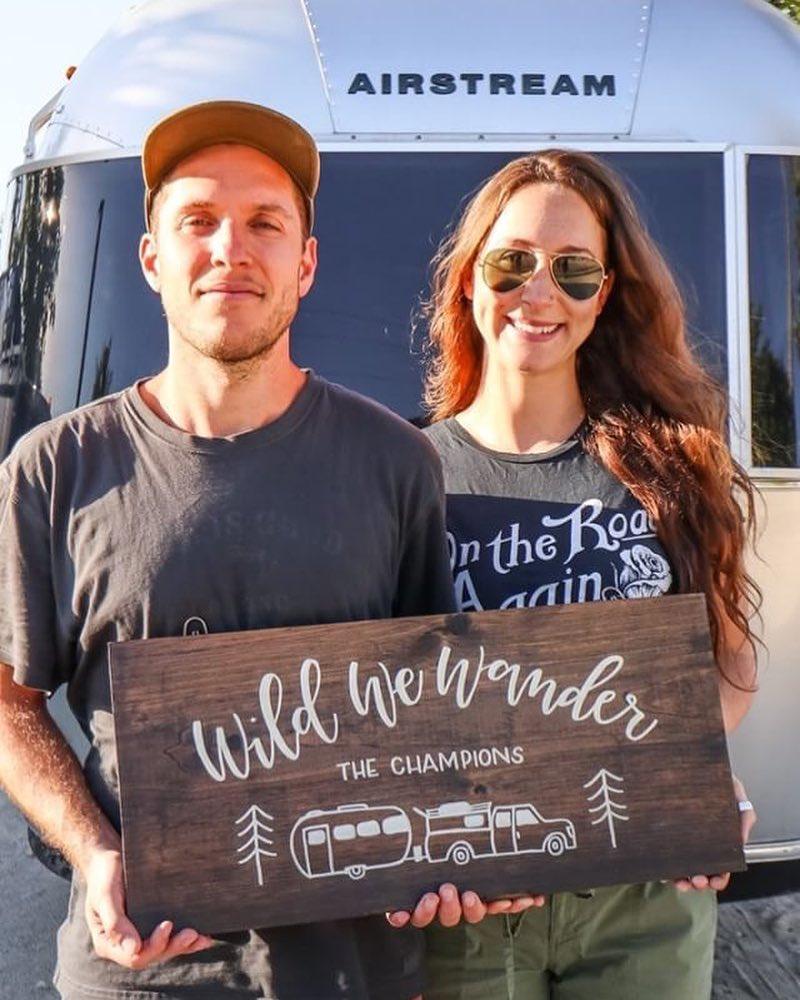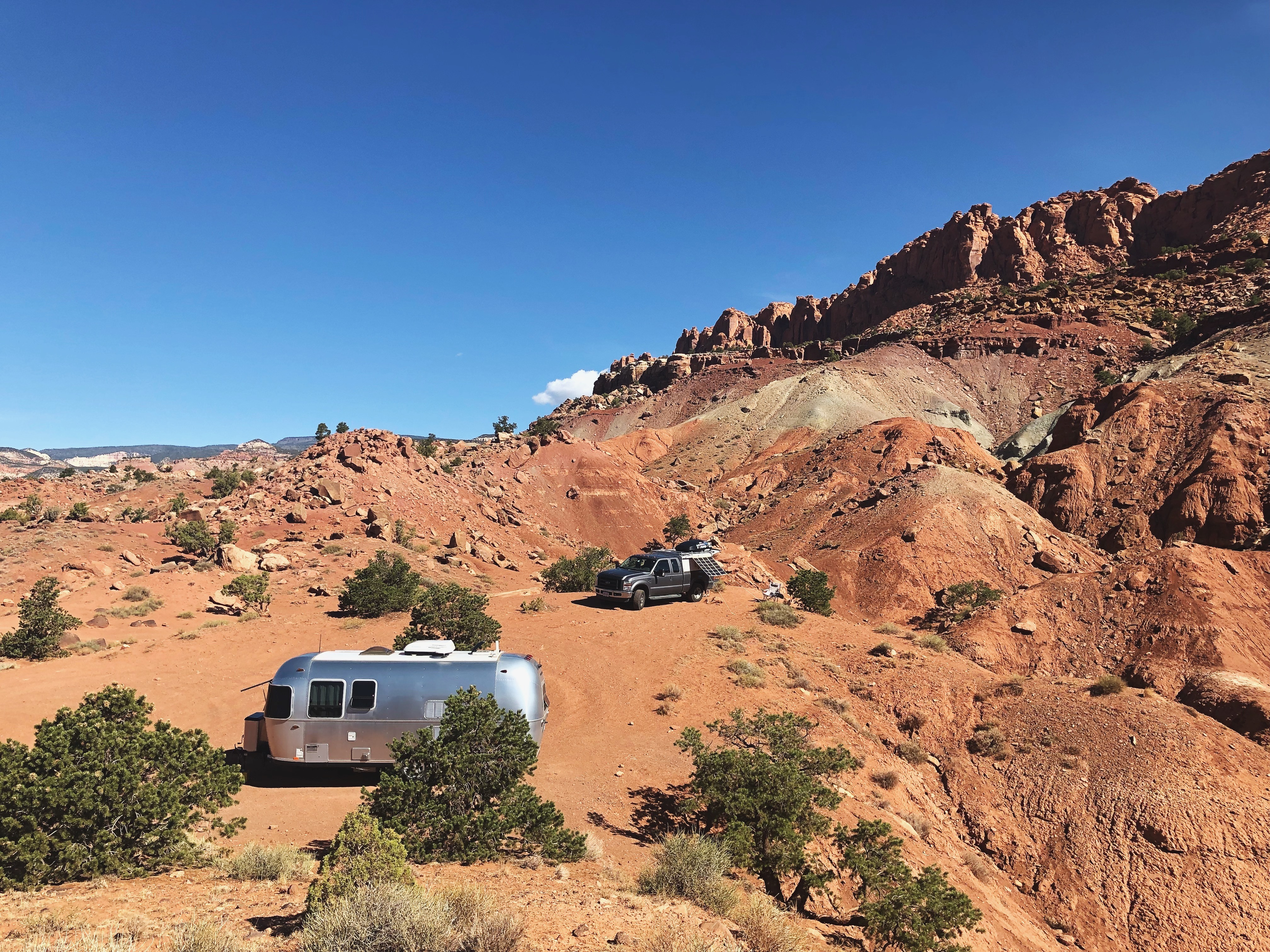 The couple recently purchased land in Asheville, NC for this very purpose. "Imagine a retreat," says Justin, "that lets you get out and unwind while you're doing work, instead of simply getting away from work."
"It's our mission," says Ariele. "Our whole goal is to inspire people the way we have been inspired over the past few years. If that means that they're going to buy an Airstream and travel as digital nomads, that's amazing and we can help guide them along that path. But, it also means inspiring people to do whatever is right for them."
"We believe the more people experience life this way," says Justin, "the more people will say yes to living a wandering life."