Coincidence, chance, luck – fate?
When Luis met Michelle, they discovered they shared the same birthday. Not only that, they shared the same birth year. If the odds of that seem pretty incredible, one day they put their birth certificates next to each other and realized they were born at the exact same time – 12:41 p.m. July 12, 1963 – one at a hospital in Queens NY, the other in Manhattan, NY.
Today, Luis and Michelle have been married 38 years.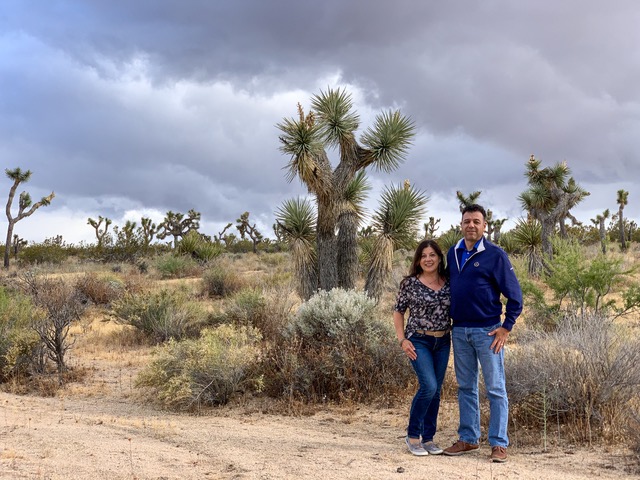 But they were just 16 when they shared their first kiss on the rooftop of the Beacon Hotel, on the corner of Broadway and 75th Street in New York City, where Michelle was temporarily living with her grandmother after moving back to the city.
As it usually goes, at the time, they had no idea it was the beginning of their forever together. They also didn't know one day they'd own an Airstream travel trailer and name it Beacon after that fateful night. So it just seemed fitting that their membership numbers in the Wally Byam Caravan Club – 10023 – would be those of the zip code of the Beacon hotel.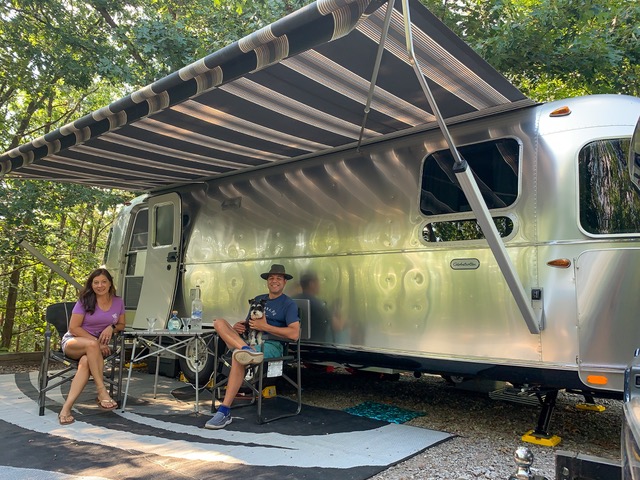 When he was still in high school, Luis joined the Marine Corps at age 17. Against his mom's wishes, his dad signed the waiver for him to take the Armed Services Vocational Aptitude Battery (ASVAB) test.
"I wanted to learn a trade, but more importantly, I wanted to go to college," Luis said.
He earned his bachelor's degree in aviation management attending night school while he was deployed.
"When I was in the Marine Corps it was all about traveling to different parts of the world," Luis said. "Unfortunately, I couldn't take Michelle or any of the kids with me, so whenever I was home we would do tent camping."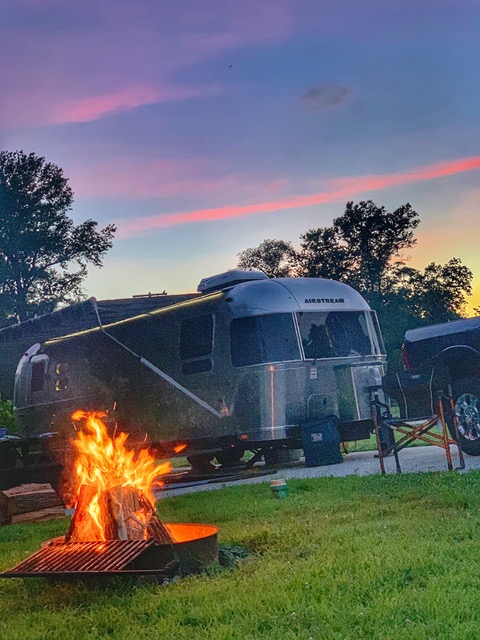 "When you talk with my kids, the fondest years they had were the tent camping years," he said. "We would spend time with the fire pit and go out and visit lakes and streams and rivers and bring our young dogs at the time."
Luis will tell you, what he remembers of those times is a little bit different – more stressful and less fun and games as the one responsible for planning the adventures.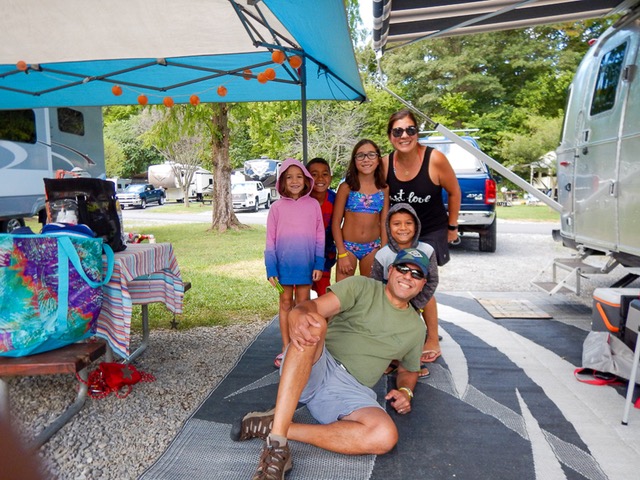 Now, with a 27-foot, 2019 Airstream Globetrotter, a 12-pound Schnauzer named Maci, and no young children in tow, Luis said it's time to put all the fun back in camping. As a VP of business development for a defense contractor, time in the Airstream is time to decompress.
"This balances my life," Luis said. "I can go ahead and put on a campfire and put on a nice beverage and just relax anywhere, anytime."
Learning to navigate their roles in their new camping adventures wasn't too challenging.
"When you're married 38 years you've ironed out most of the issues," he laughed. "Michelle likes to drive more than ever. She's taken over the wheel while I get behind the laptop."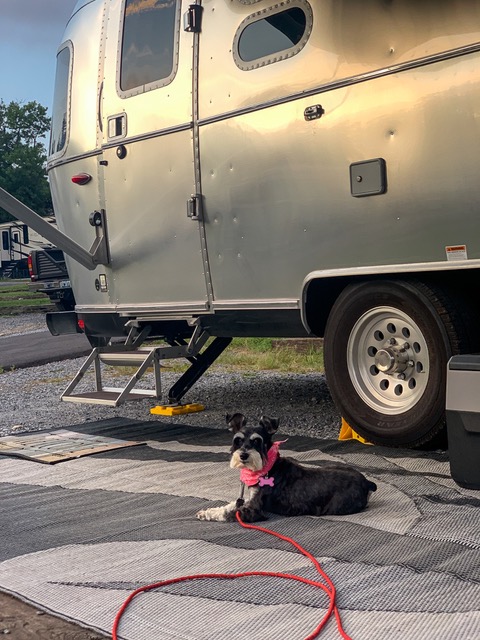 While they have some specific roles when it comes to their time in the Airstream, Luis admits there are a few "sore spots".
"The camera you can go into and magnify the road so you can see ball and hitch connect – I think that just saved our marriage," he laughed. "That's about as close as we get to bickering."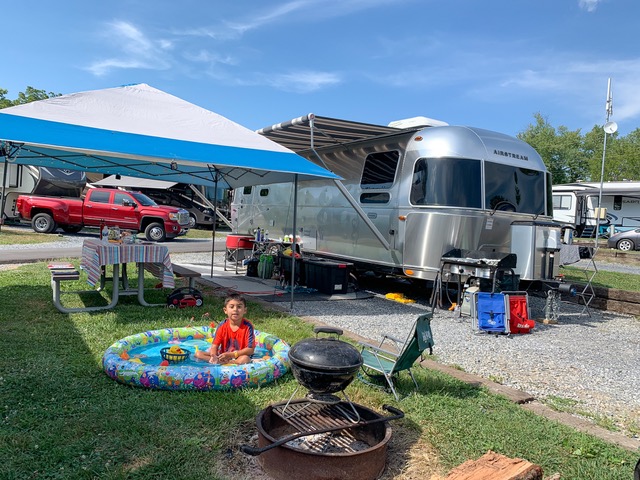 "We've developed a specific language," Luis said "It's a light banter so you can get things off your chest."
For Luis and Michelle, there was no better way to spend their 38th anniversary than to take Beacon to an RV park in Jersey City where they could take the train into the city where they met. After a weekend of walking down the city streets – and memory lane – watching Hamilton, enjoying a Giants game and doing a little dancing – they shared a kiss in their Beacon this time.
---
Thank you for your service, Luis!
Get started with Airstream Salute by verifying your military or first responder status.