Blue Angel pilot: It's a position only 267 people have ever held. Mark Lauritzen was one of the select few.
He's flown everything from the A-4 Skyhawk with the Blue Angels, F4s, A4s, F5s, F-18s to the Gulf Stream 4 and the Falcon 900EX. His whole military career and most of his civilian career has been spent flying airplanes. It might be easy to assume it was the aerodynamics of the silver bullet that drew him to the Airstream when he decided to add a travel trailer to his personal fleet.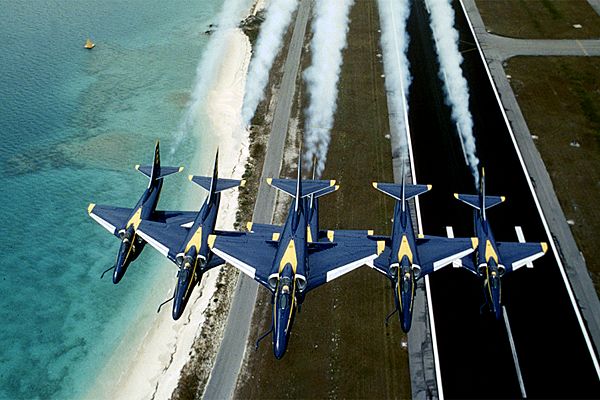 "I've just always admired Airstreams," Lauritzen said. "I remember as a little kid seeing them on the road and thinking how cool they looked. I think Airstream has earned their reputation over the years for quality and efficiency."
A Marine, Lauritzen served from 1972 to 1994 and retired as a lieutenant colonel. He had assignments aboard a Navy carrier, was an instructor pilot and an aggressor pilot with red stars on the tail simulating the bad guys. He served all these, in addition to his assignment as Number 2, right wing position with the Blue Angels from 1983-1984.
After retirement, he spent some time in a family business before becoming involved in corporate aviation, flying corporate jets, which remains his current gig.
This summer he and his wife Julie purchased a 2019 27-foot Globetrotter so they could see more of their home state.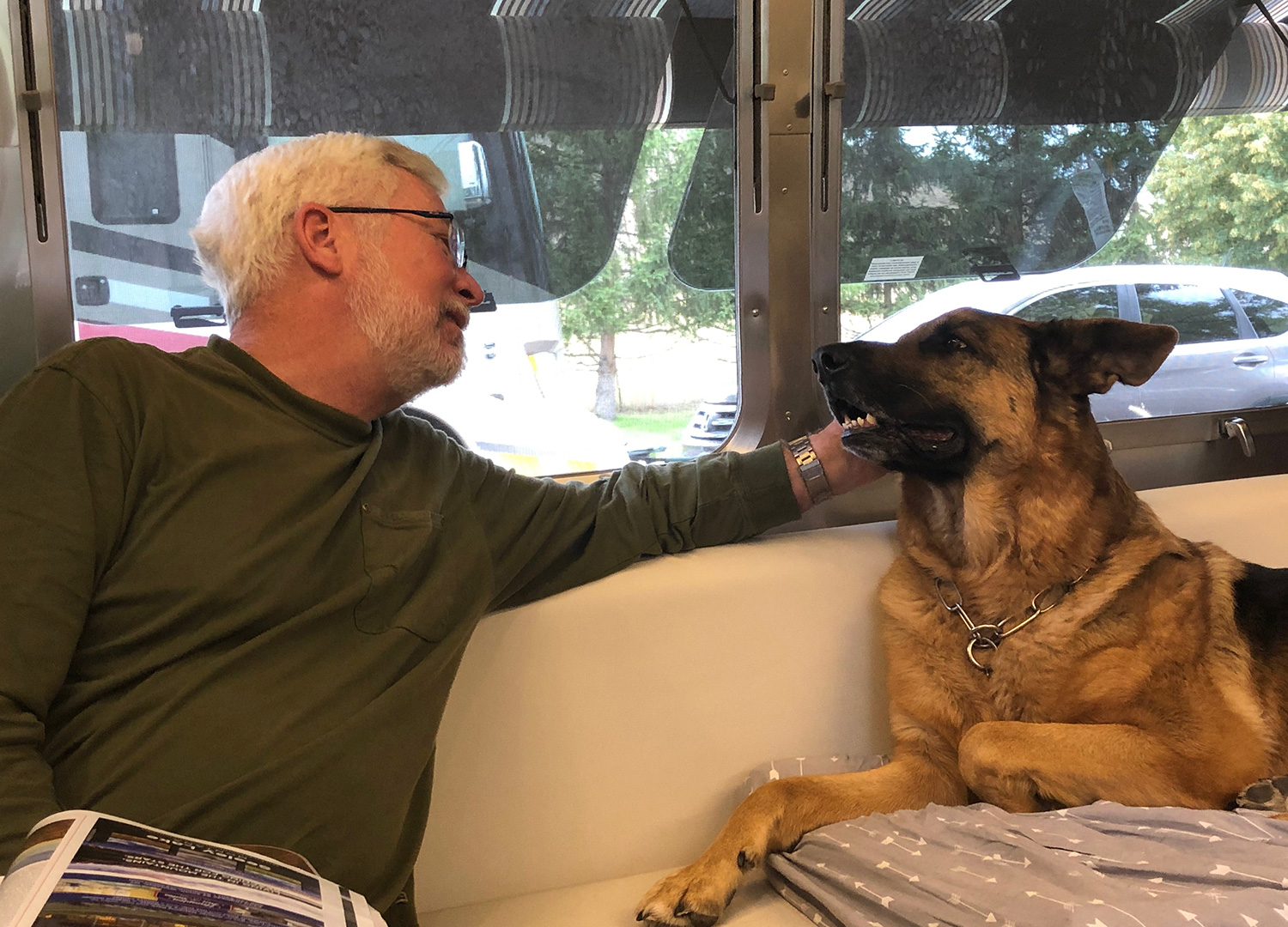 "I love Montana," he said. "There's so many places to go camping. We have friends who also have travel trailers and it's fun to get together."
With grown kids spread across the western US, the two foresee trips to Idaho, Texas and Nevada to be with family. Together they look forward to reading, relaxing and having good conversation with friends and family around a campfire.
"That's something that I've experienced in this short time," Lauritzen said about owning his Airstream for just two months. "People are very friendly and they want to see your new trailer. It's kind of fun to make friends that way."
System checks are nothing new to Lauritzen, so becoming familiar with the ins and outs of his new Airstream was no different than a check ride in a new aircraft.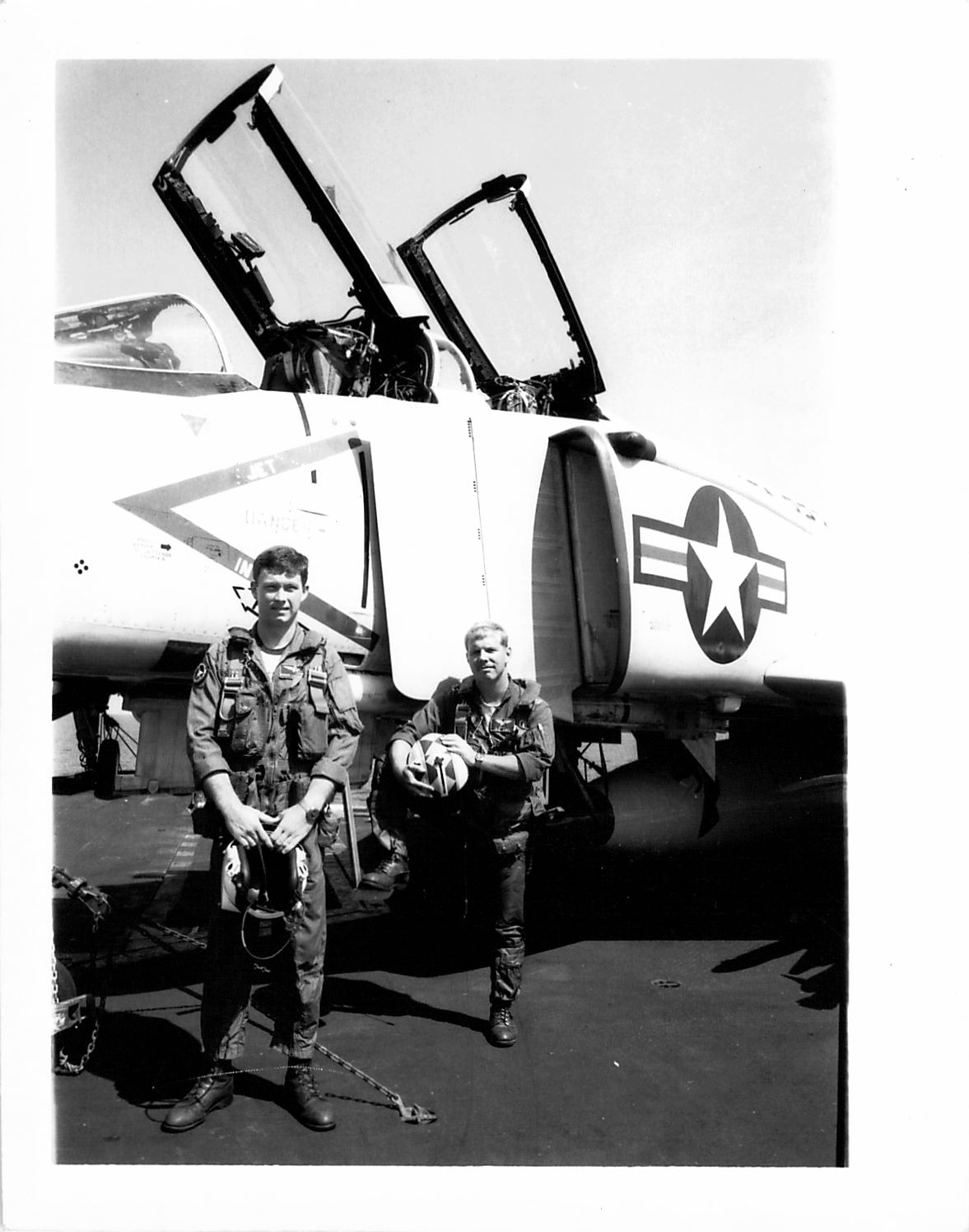 "When you manage an airplane you have to know the systems and where everything goes," Lauritzen said. "You have to use checklists and I do all that with the Airstream. It's not too different from the Airstream." 
"You don't want to do things out of order; the learning curve is pretty vertical," he said. "When you're towing it there's a lot of things you need to be aware of, compliance things and preventative maintenance and safety things are very similar."
Pilots can fly anytime day or night so hours logged – not the calendar – dictate time off. There's no waiting for a weekend to take the travel trailer out. Anytime he's not airborne, Lauritzen is thinking about his next land adventure.
---
Thank you for your service, Mark!
Get started with Airstream Salute by verifying your military or first responder status.